FASHION ILLUSTRATION
The fashion world was always inspired me. I love the diversity of the looks, the crazy model's attitude, the different brands... All fashion edito or look book try to create an atmosphere, a story .... I love that idea, so when I want to illustrate "la mode", I firstly think about what's the expression that we know about it, like provocation and rebel attitude or crazy smile, and the mouvement of the clothes. I want to represent with elegance an animated fashion, with no limit technical, but still with a preference for the pencil.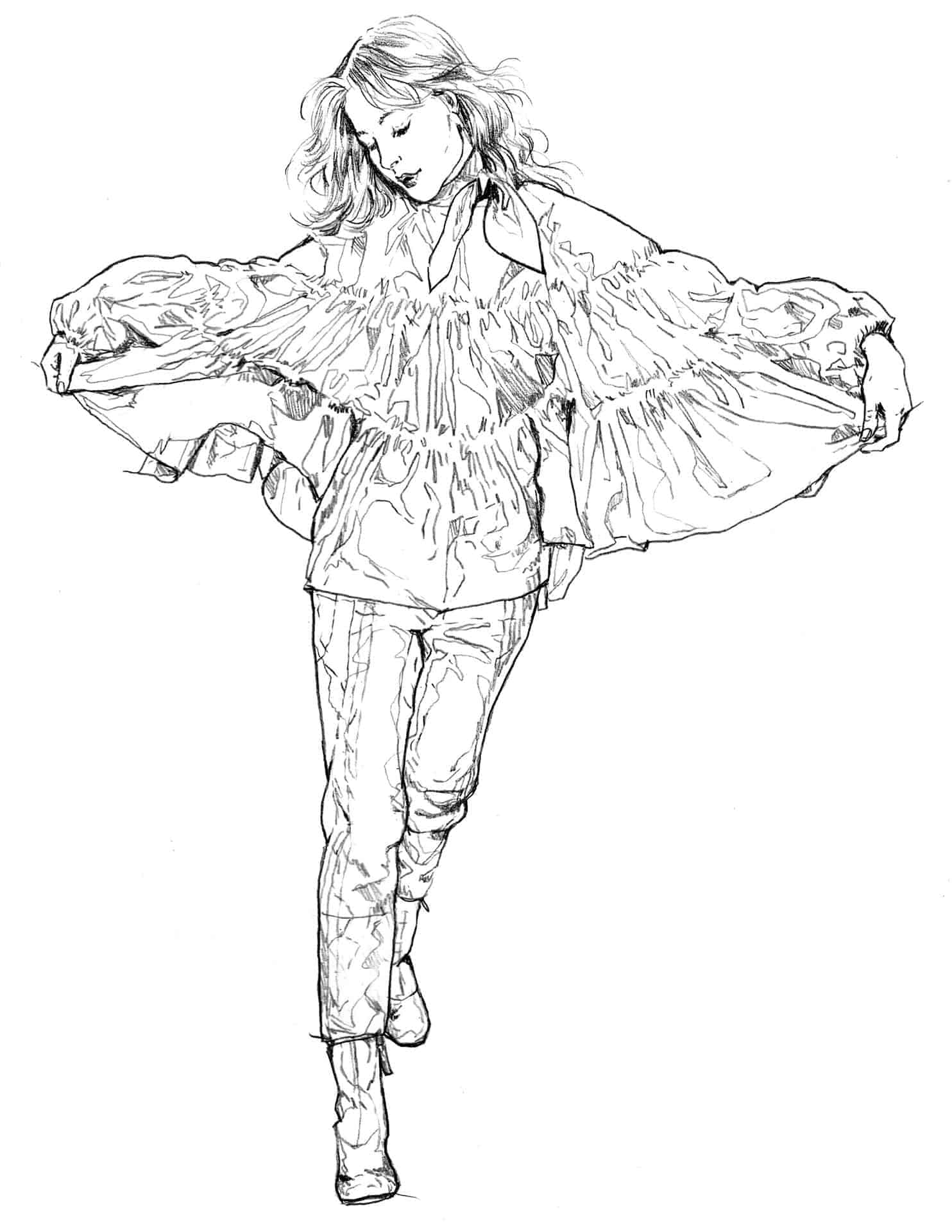 I simply chose my favorite brands, like Stella McCartney, Prada, or DKNY, or i use edito who i have a good filing with the composition. I really appreciate the pencil with nothing else because that create a "brut" effect, like a study of the fashion expression. But i also like the complete opposite, i mean an illustration with a lot of colors and textures and to that, I always melange handmade and photoshop effect.
I started by search the pictures who I want illustrate. When I found one, I drawed it with a pencil on a white paper, later I scanned it and if I want, I color them on photoshop. And that's it !
That was my first fashion illustrations, so I found my personal style with it. I always learn when I start new projects !
People had a positive reactions, they feel attracted by the expressions, the compositions and the colors.
It's was really cool to have compliments of my work!
I invite you to visit my website, because i also create prints and embroideries for brands or my self, and I think that can be interesting for people who have the same profil of mine.