Feel the Power | Red Bull & Monster Energy
Two great brands bringing out their best. Strength, power and energy. The main elements were combined to challenge the fans of RedBull & Monster Energy. Can you beat this? Go ahead! Feel the true energy. Feel the power with us.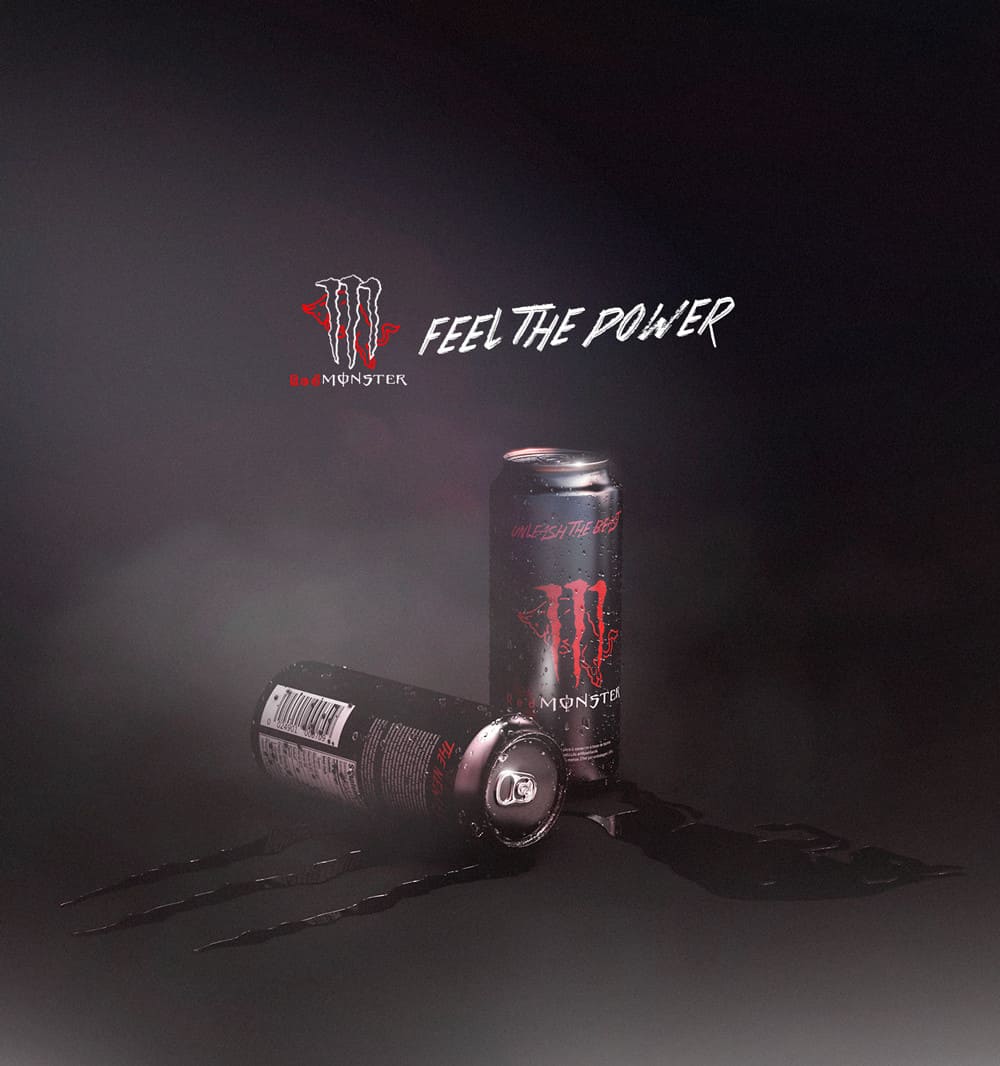 I was looking for references of 3D compositions on products, just for studying. On the first projects, I saw the study case "RedBull Gold Wings", made by Bianca Carvalho. The composition cought my attention. The accuracy of the details on the package, vibrant colors and a well balanced studio lights. My idea was to create a case study inspirated on her project.
I spent a lot of time thinking about what could i create, then, the ideia came out and I decided combine the two trademarks, RedBull and Monster Energy, and turn them into one. My main idea was to combine the essence of these two trademarks. Energy, strength and power.
The colors used on the Project were the main colors of each brand. I have prioritized RedBull's red and Monster's black. The Red means strength, and its main function was remember energy. The black, besides it contrast with the red, means mistery.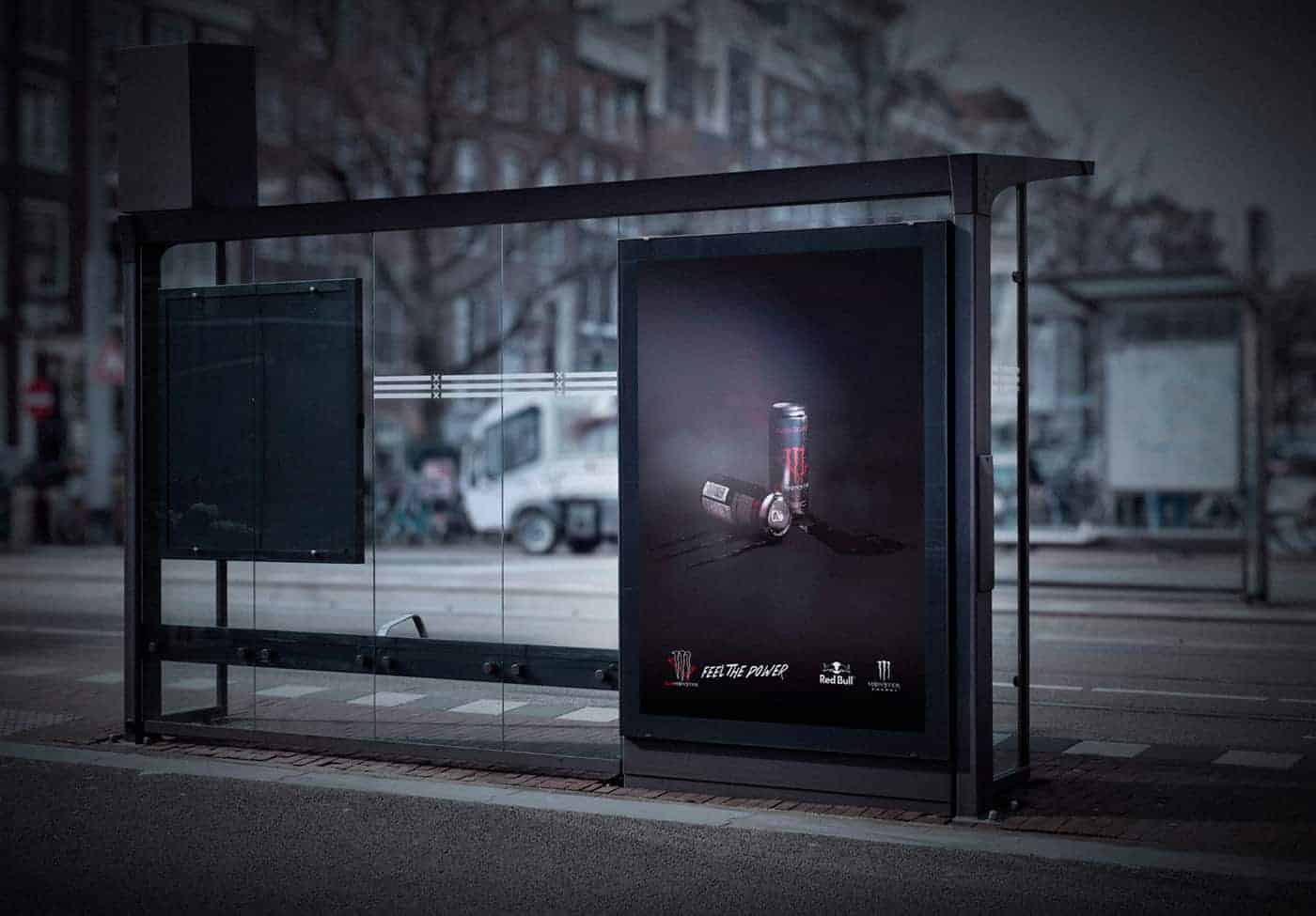 The label was created based on a RedBull model. The package composition and a final post-production was made on Adobe Photoshop CC 2017.
The can belongs to a library of 3D objects from Cinema4D. The materials of the scene, studio, lighting and liquid under the cans, were my own creation. The render used was the physical render.
I received feedbacks at Behance and also on Facebook. Most of the comments were published in a study group of 4D Cinema. What have caught the public attention were the details below the can. The essence of each brand combined, remembering a lot of the products keywords. Energy, strength and power.
I remember back in 2012 when I got interested in 3D modeling tools. I've spent a lot of time watching videos at YouTube and trying to learn more about the softwares.
What i've learned the most was about Cinema4D. My first project was a simple robot with some standard shapes (with low quality on lights and textures due to my lack of improved knowledge in the area). Nowadays it gets funny when you see yourself working with this tools. It's amazing to compare a work done 4/5 years ago and ends up laughing and thinking, "How did i do that?" furthermore, I imagine "Could i create a realistic scene through Cinema4D?"
My persistence and determination exploring through courses, internet videos and the experiences exchanging with other designers, resulted on this project. Thank's a lot!