Hybrid Studio worked with former colleague and trusted art director Keith Evans to collaborate on the overall design for Fifty Shades of Grey Fifty Shades of Grey official movie site utilizing the Tumblr platform. They discussed the overall concept for the film and wanted to set a mood and design direction that appealed to a wide audience. The visual language focuses on the seductive and mysterious theme of the film while keeping it classy and sophisticated. The team want to make sure the content is engaging and very shareable to help promote the film. The goal with movie sites is to expand the story from the trailer to an interactive experience and get people excited to see the movie.

The main areas that are important to any movie website is the social content, a unique experience for desktop and mobile, highlighting the trailer/release date and easy access to purchase tickets.
-Keith Evans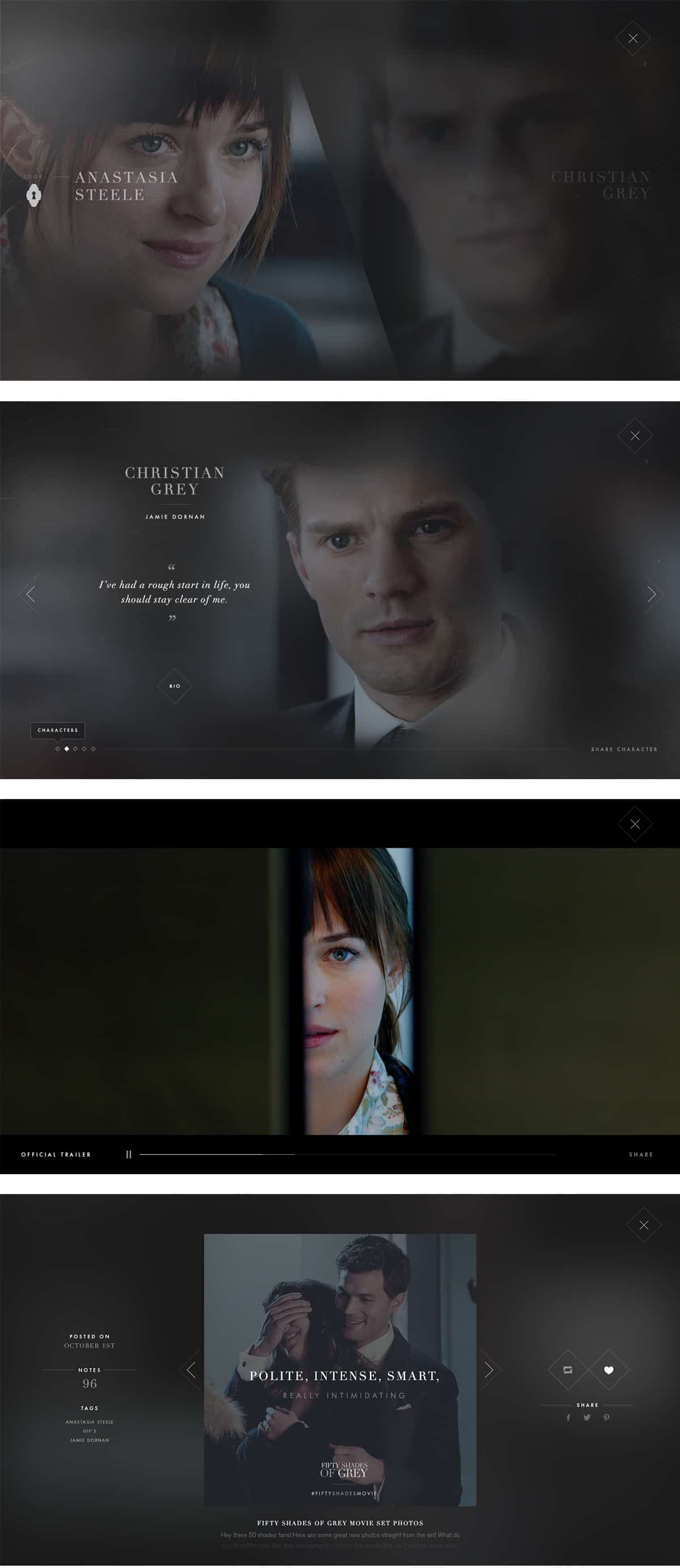 I'm not sure I really have a particular style. I pride myself on being able to theme a design or interface based on what the client's audience will enjoy, enhance the product and send a clear message. I like to be as relevant as possible with the current trends, while making sure everything is very detail oriented and well thought out.
-Keith Evans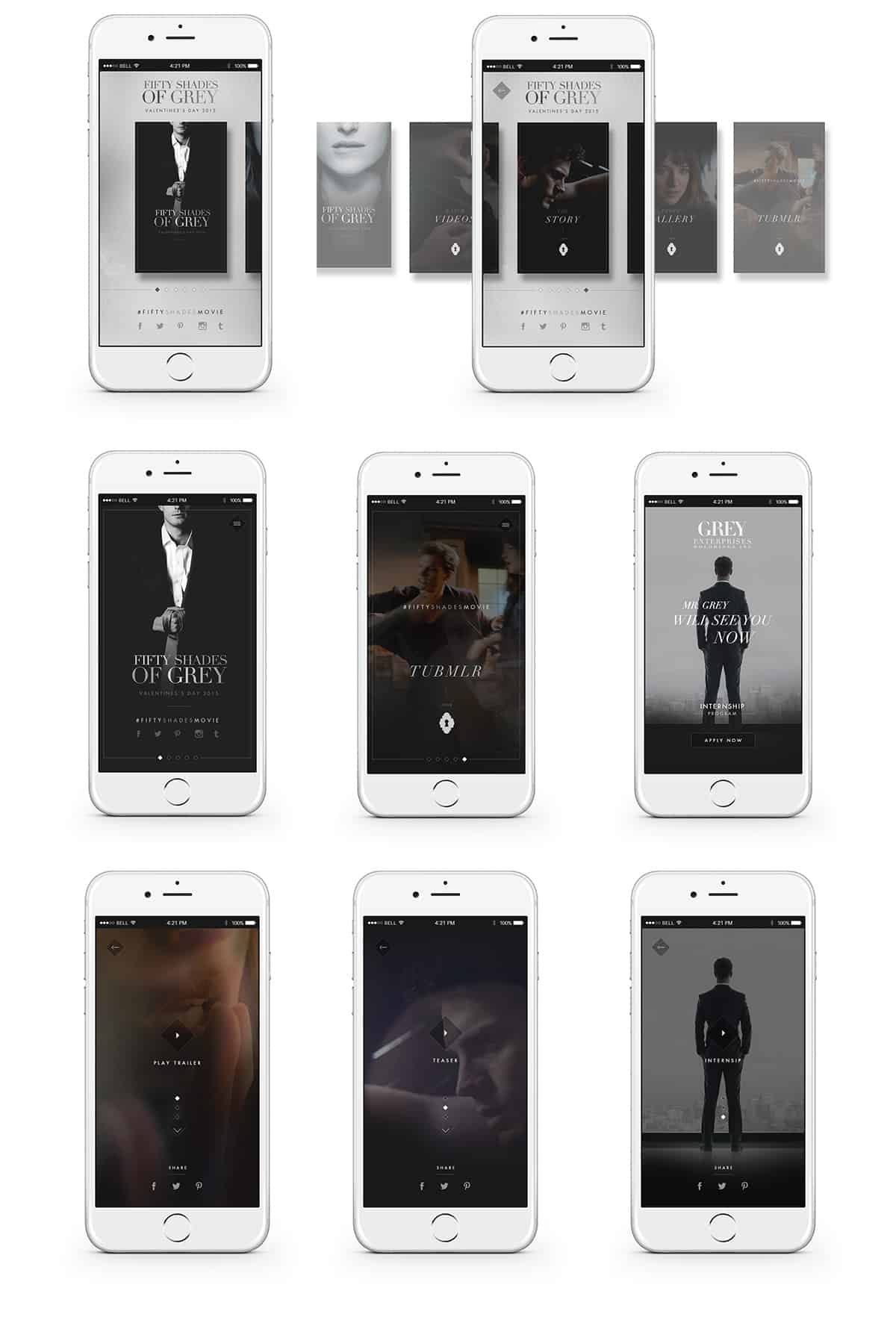 As for inspiration, I can't really explain it. There are so many talented people putting out amazing work. There is just something about certain designers or agencies, that when you see their work you can tell within the first few seconds that everything seems to fit. This inspires me to keep up with the competition and challenge myself constantly. A few names and groups of people whose work I really enjoy are Ben Cline of Rally Interactive, Rolf A. Jensen, Watson DG, Megan Mann, Scott Allen Hill, Nessim Higson, and Mike Orduna. I could go on, but those are a few who always impress me.
-Keith Evans
If you enjoy it, make time for it and just keep at it. Be honest with people and be humble. Whatever your forte is, someone out there can always kick your ass.
-Keith Evans
About Keith Evans
Keith Evans is an Art Director/Designer living and working in Venice CA. Chicago Born. Recent new father of identical twin girls and have a super awesome wife. Avid snowboarder, Triumph rider, beer drinker, beef eater and consider himself an easygoing guy unless you're a d*ck. For means of survival, he help develop engaging designs for a wide variety of platforms. From logos and branding to interaction design. He's been freelancing for the past 8 years for a wide variety of great clients. See more of his projects on Behance or his website.