'Finding mom' - an old story with new fascinating illustrations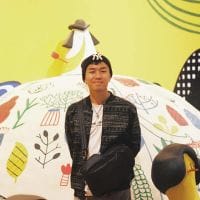 Finding Mom (Tim me), by Nguyen Huy Tuong, is the story of a young boy and girl, Nha and Gao. After escaping the brutal village ruler (Chua Lang), their mom couldn't find the way back to them. They went on an adventure to look for her and met many helpful friends on the way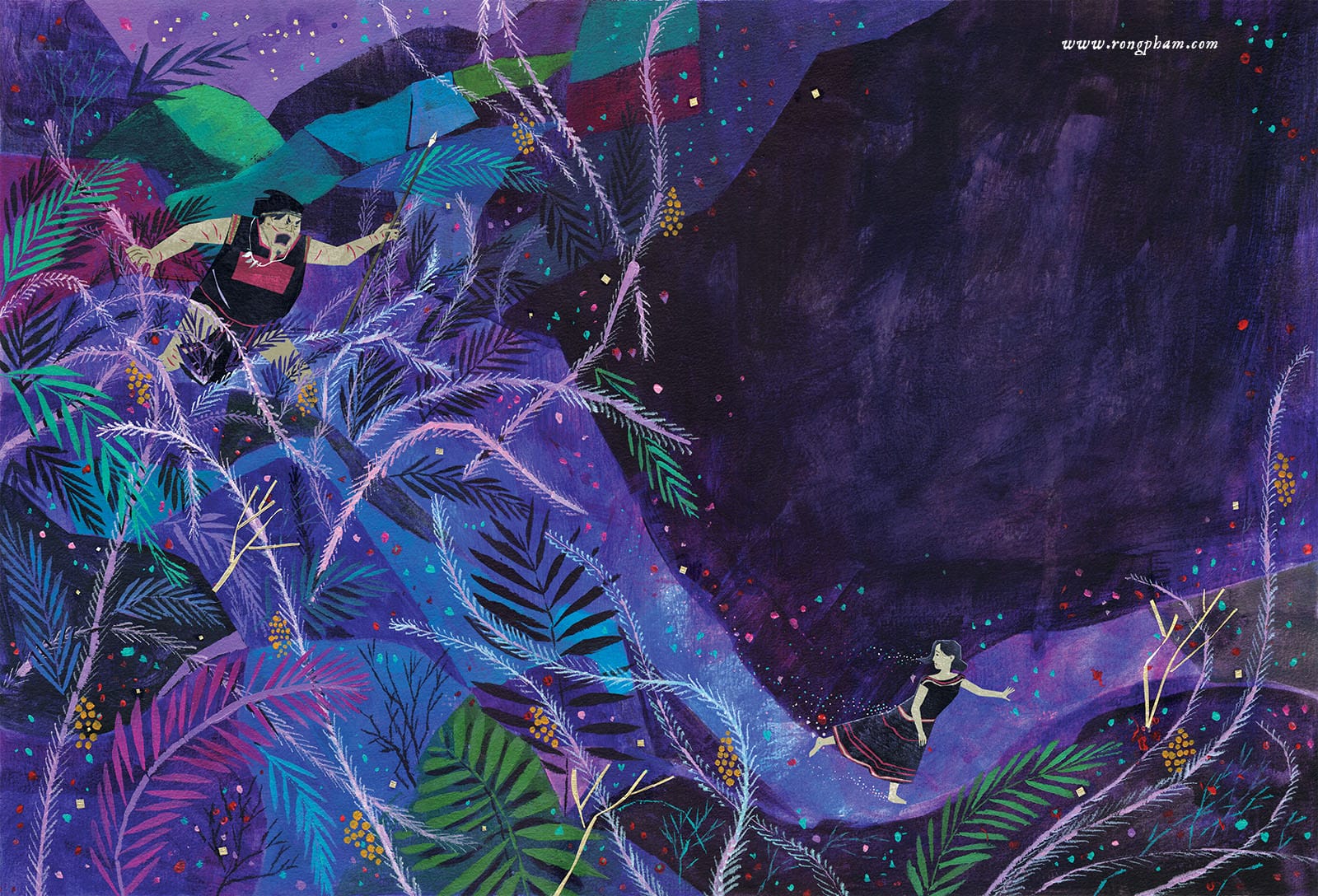 I want the story to be told in a mixed-media approach so that it can appeal to both old and young readers. The paintings are mostly painted using acrylic paints and then added with layers of papercuts of magazines, self-made textures, or cigarette packaging papers.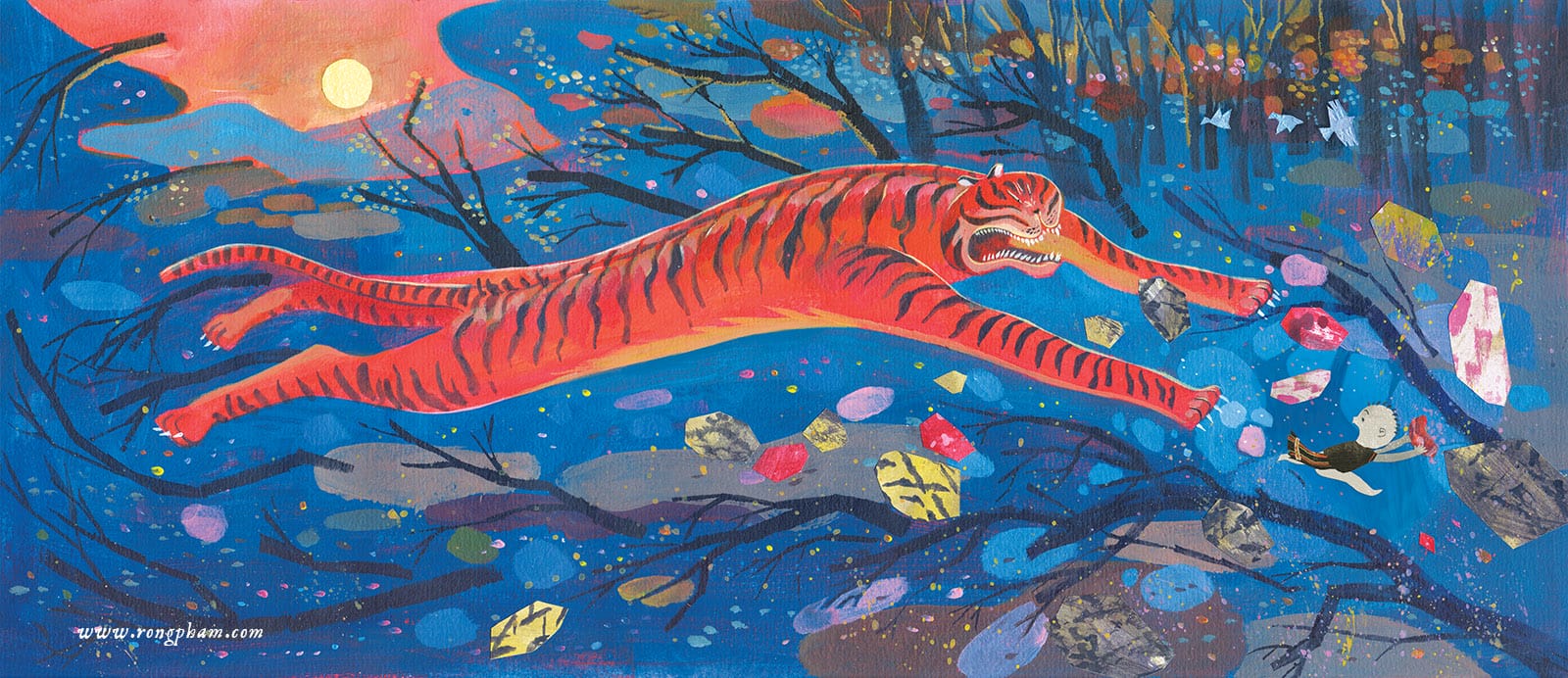 The artworks are finally scanned and retouched in Photoshop so that they would be ready to print.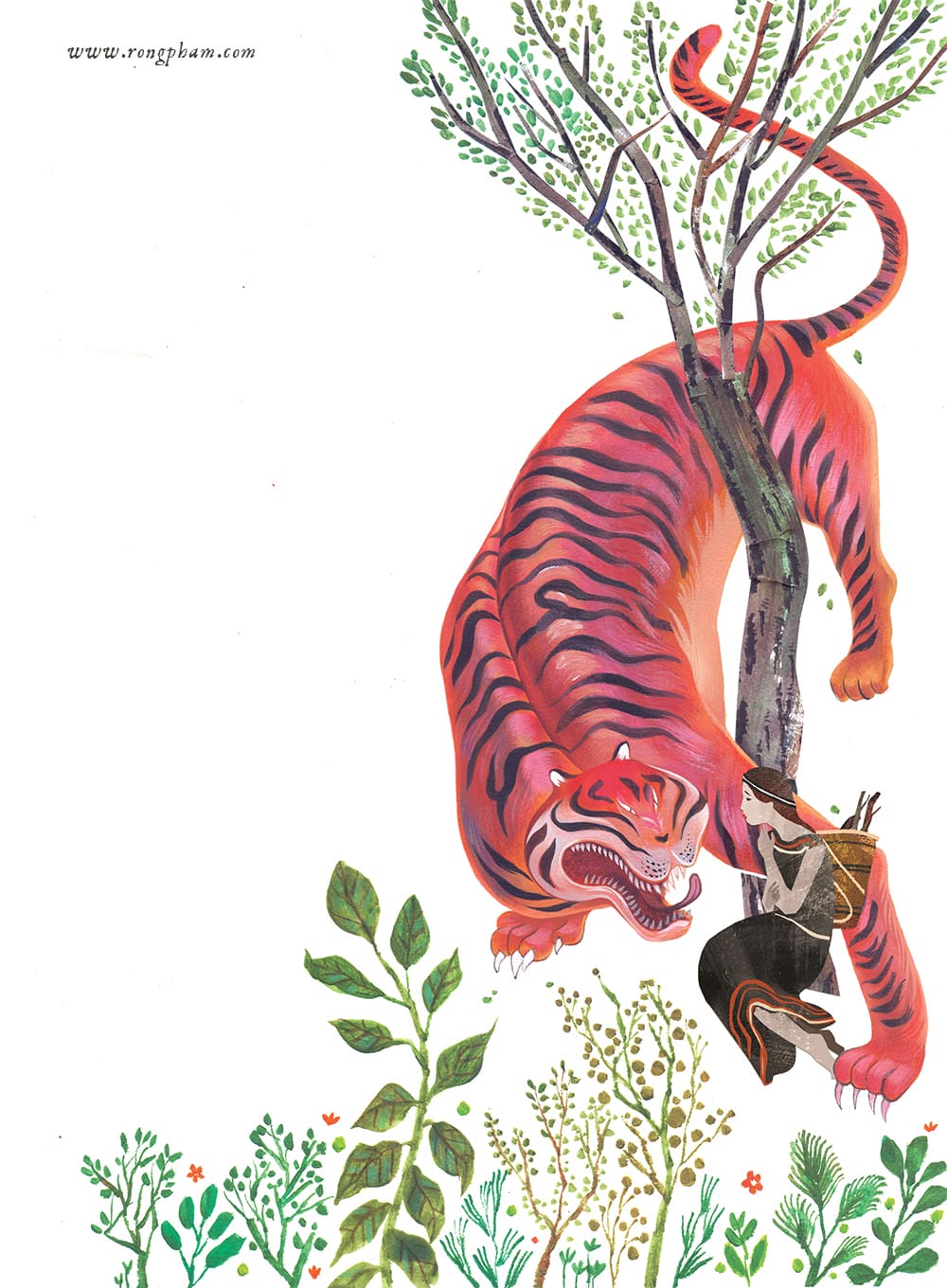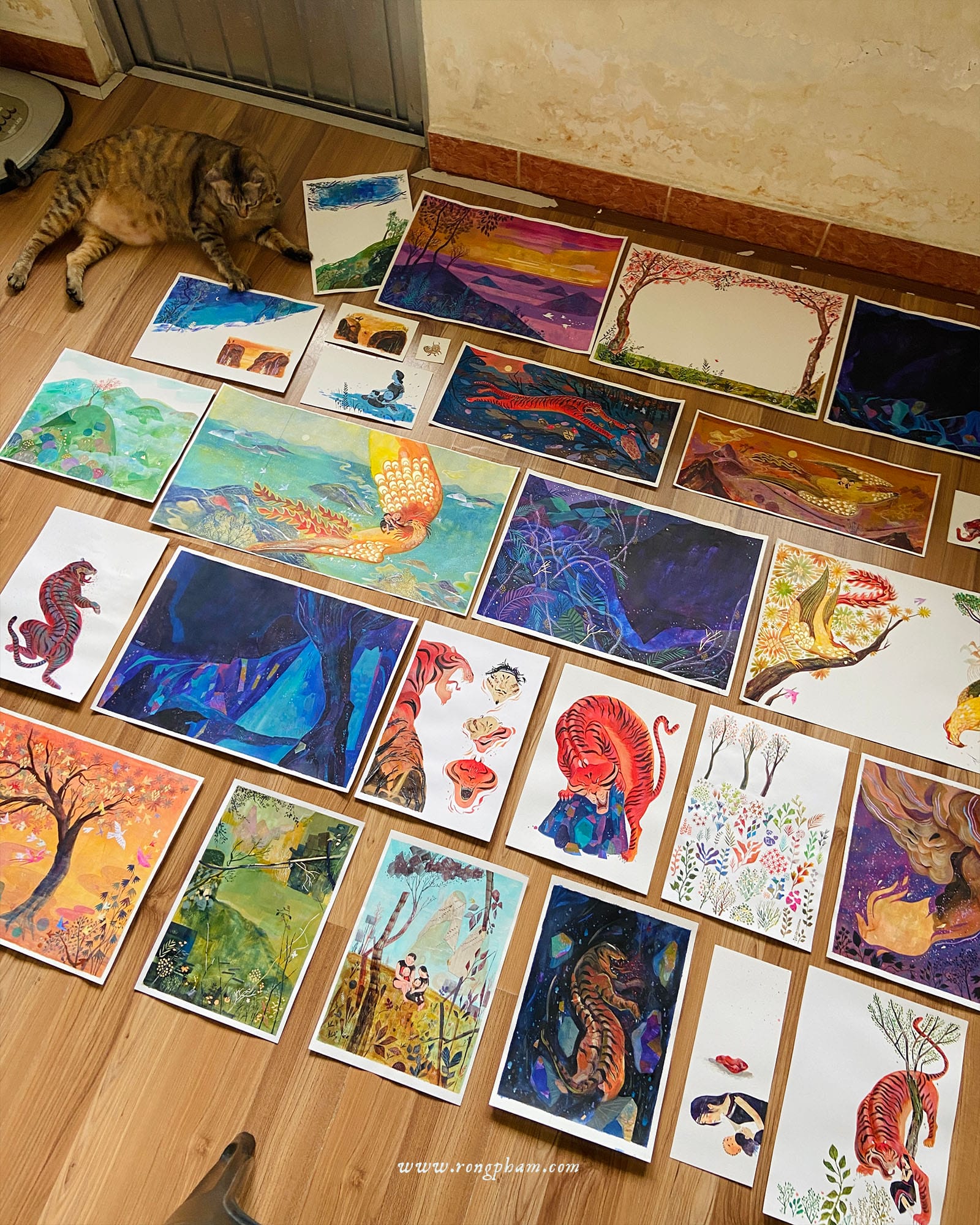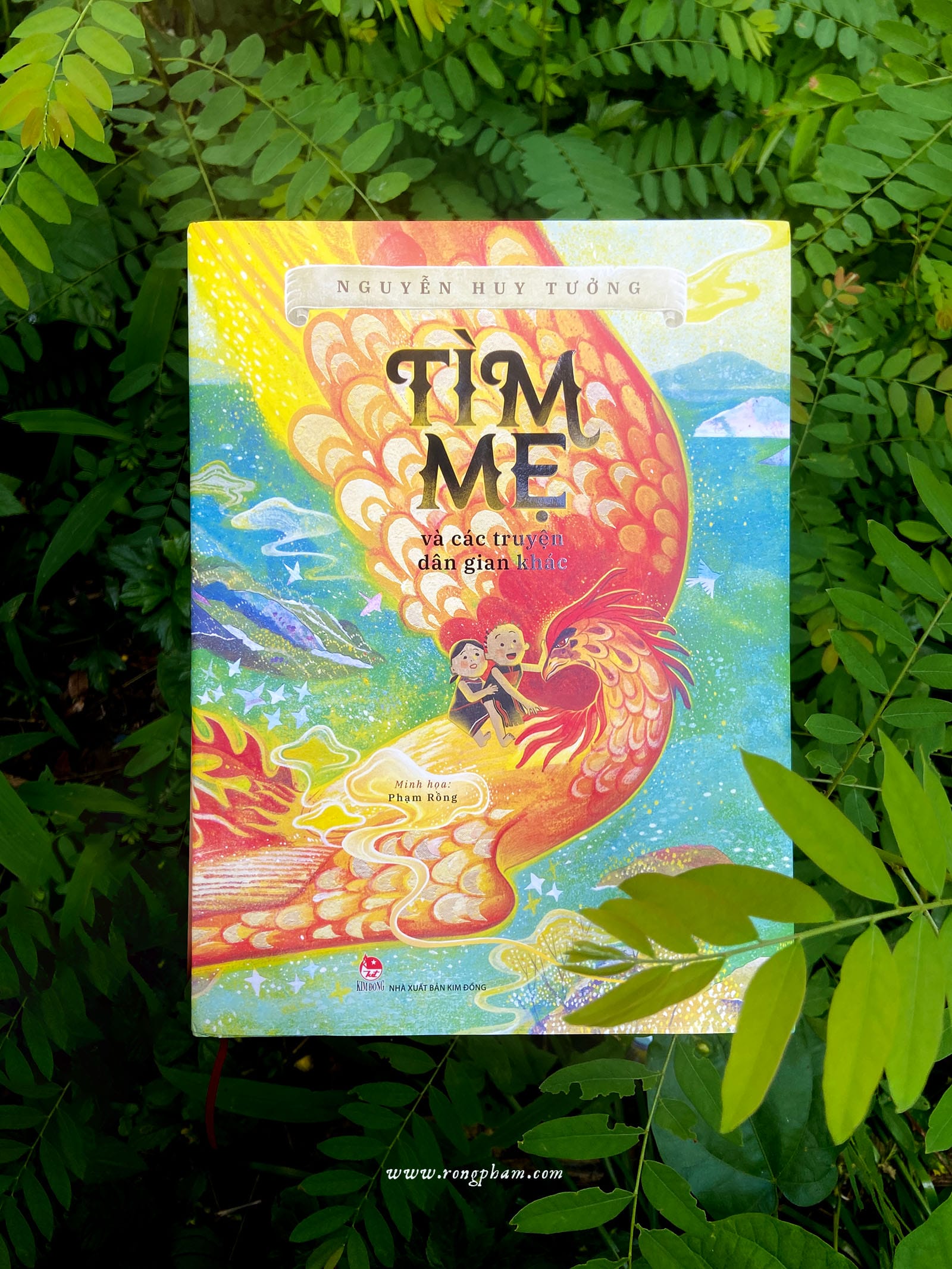 I'm really proud of this project, yet, to be honest, no one really responds to the project. It could be explained that most of my friends, family, and relatives are not interested in art books.