Fish Sudoku is Tesoro Studio Tetiana Ponomarenko's first own game and it will be available on App Store and Google Play from their our agency. They decided to make something very cool and not very hard in realizations. Something for the soul, very cute and colorful! So they started by planning and researching ideas. All in all, after much consideration, she didn't give up her favorite puzzle genre and decided to do that she likes a lot!

How to combine all in one and at the same time to do something unique? Just take a sheet of paper and write down everything that comes to your head, gather everyone nearby and arrange brainstorming and .. and then begin to check what you've got.

My criteria were really simple:
* It has to be interesting to both children and adults;
* It should be an educational / developmental. Indeed, I believe that the time spent with gadgets can develop!
* Bright, colorful! I really wanted to reveal the potential of my artists and designers to the fullest!
* Not expensive to develop. Well, or at least within my budget without the involvement of third-party investors;
* Simple and non-durable developing. I understand that the world of mobile gaming hard and highly competitive, thus I didn't want to put in all my energy and the budget in the very first project. This project is sort of the market test and an attempt to understand how things work inside. It really differs when you draw and make things for order. Yes, of course we put all our energy into any project and we are always interested to make clients satisfied (otherwise why do it at all?) But to go from A to Z.. I haven't yet passed. So here it is – the fish of my dreams =))
* Other people should like it as well;
* Oriented on the CIS countries and Western markets (maybe we'll go to test in Asia);
* The investment should be returned and make a profit.
-Tetiana Ponomarenko
And so was appeared the concept of fish, cutie, puzzles, and its name's Fish Sudoku. I've always loved different puzzle games, and I believe that if you give a child a tablet with this game it will not degrade and drool, he will learn to think logically, to train his brain and at the same time enjoy the nice game play. And adults should also like Sudoku so it has to be interesting, because along with the number of children simple levels there's the opportunity to choose a more difficult level to solve.
-Tetiana Ponomarenko
Calculate the strength and resources. I always recommend a project should have (at least a year in the context of your project) a ToDo List which will be submitted to all your planned expenses, which will contain all deadlines (mandatory !!) and there should be an opportunity to put TASK "in process", not active, completed and canceled, for example. At least in my case, I use a simple google spreadsheet. But it's quite comfortable and not hard to make the costs and immediately see where's your money, adjust expenses, tasks and so on. It's not suitable to manage a team of developers, this is only a personal list of tasks that simply allow you not to be lost in your own desires!
-Tetiana Ponomarenko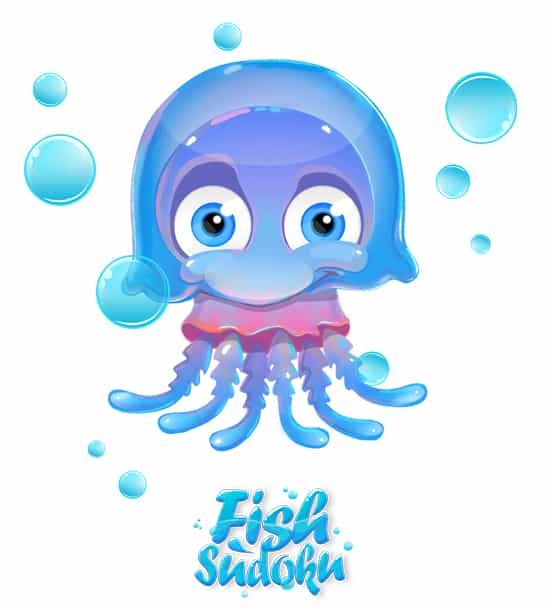 As I wrote above is important to consider the resources, I really love and I'm really proud of my designers =*** (My Team I Love You!) but I didn't have developer guys. And since I've seriously decided to move to a game development, then the only design work it's not enough. Developers are also must have! Usually such articles I read just in the developer blogs, I'm so strange designer who wants own studio and then wants the game )))) But I'm not talking about that. Everything in life is not by chance, it happened that I've crossed on several projects with very cool guys who are engaged in mobile development (really price = quality), I still work with them on related projects, but there was a snag, they do not engage in games. But who would have thought that the guys next door are involved in development? And they are also cool, welcoming and open! And the most important it's possible to afford them financially … well, that's enough! Since the universe did not leave me a chance to turn me down, and has been actively help me – it means that everything else is simply no chance!
-Tetiana Ponomarenko

The mood and motivation. There is one simple worldly wisdom – do not plant expectations and you will not be disappointed. Incidentally it works in all areas of life. So, I understand that is unlikely to happen without outside investors make millions on this nice and small game (though, the universe you can help me, I won't mind). So we set realistic goals – and we won't be disappointed. There should be a goal of minimum, maximum will come along. I think it's not worth chasing for downloads' quantity and / or every cent, and thus it is necessary to allow the world to know about your creation. Without movements you won't reach the goal:)
-Tetiana Ponomarenko
To finish project, and to do everything really in excellent way and have a joy as well you should have a great motivation! If the motivation is to invest 100 dollars and earn a million – I feel sorry for you. Money cannot be the aim, even in commercial projects. IMHO you need to bring to the world that you want the most and finally decide which is your own mission and begin to live according to it. We need to answer simple questions – what is all this? How can it improve the world or solve any problems? If you know the answers – motivation should not be a problem. The project – should inspire!
-Tetiana Ponomarenko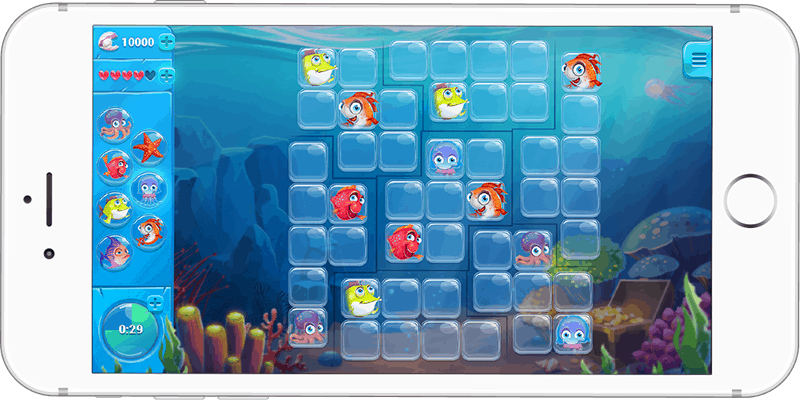 Knowledge and experience. It's no secret that everyone is constantly flowing and changing in this world. And neither I nor anyone will tell you how to properly create games and applications and how they need to be promoted. I've just started to investigate and discover people's articles who's already gone through this interesting and amazing path. Let's see what I'll get 🙂
And I almost forgot! Subscribe to our project http://fish-sudoku.com, and be the first to find out about the game in the App Store and Google Play! Also I want express thanks to my illustrator, designer and developers who work with me on this project! Illustrator – HELLEN LEVINA, UI/UX Designer – VOLODIMYR SAFONOV, Unity developer – ALEXANDER YARZHOMEK And my shiny role of art director 🙂
-Tetiana Ponomarenko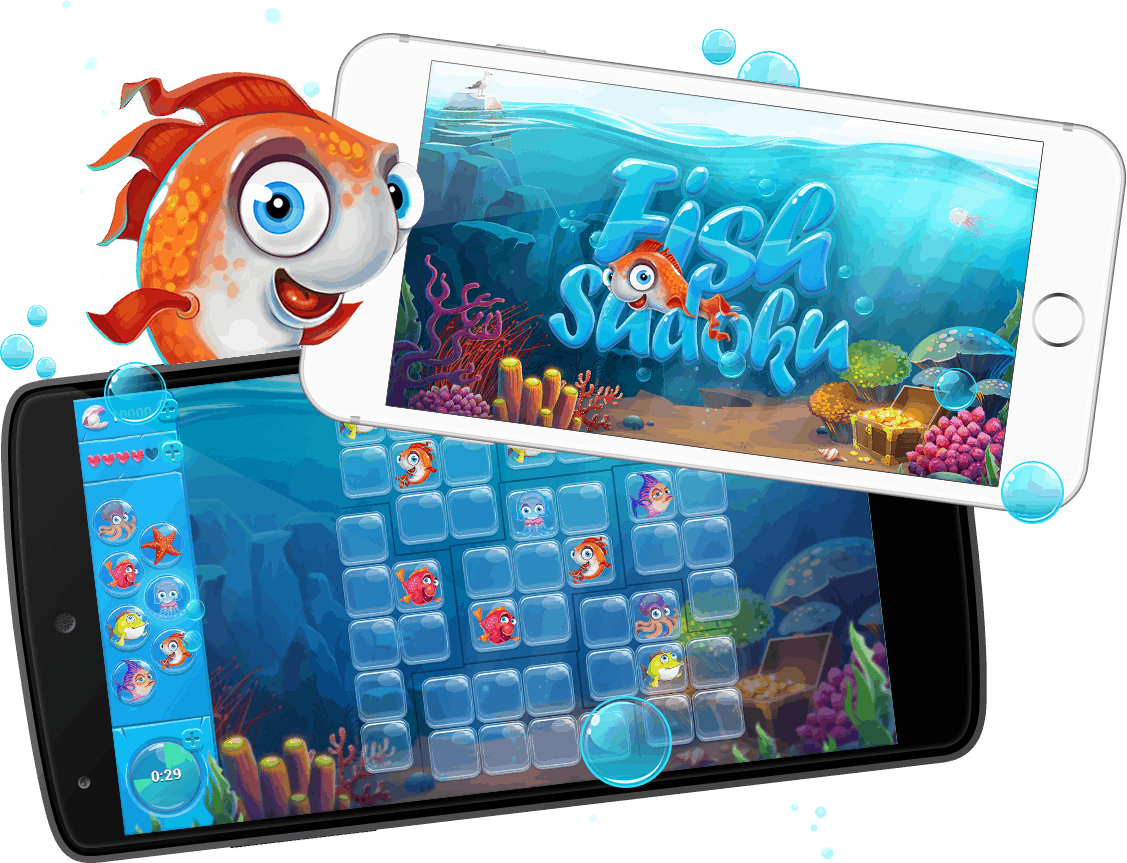 Love your job! It really helps 🙂 Sounds funny but when you illustrate something for customer you need to involve in to the idea. This is main ingradient in cool art. I know sometimes you need money and work with projects that not instate you… but magic skill for every artist is to carry the idea through the soul and then you can give birth to a masterpiece
-Tetiana Ponomarenko
About Tetiana Ponomarenko
Tetiana Ponomarenko is based in Ukraine now. She has an art education (art school, collage – designer and artist, university – computer graphics and advertising) – work as designer (freelancer mostly) from 2007. In 2011 she found Tesoro Studio (art agency). Her team consists of various designers and artists, also with few front-end developers. Their main specializations are – design, next – developing. Other of her specialization is game creations. See more of her works on Behance or her website.