Flo | Chest of Drawers
The name Flo is a derivative of the Swedish word 'Floda' which is English for fluid or free. We designed this FLO chest of drawers as an expression of freedom. Using simple wooden materials with a combination of chrome drawer handles as accents give a modern yet nostalgic feel. The wrap around the design from the wood allows everything to feel unified yet not bland. And because we're big on space and storage we have integrated shelves on both the left and right for easy access storage for small things and allows light to pass through the furniture giving it that expression of a light airy feel.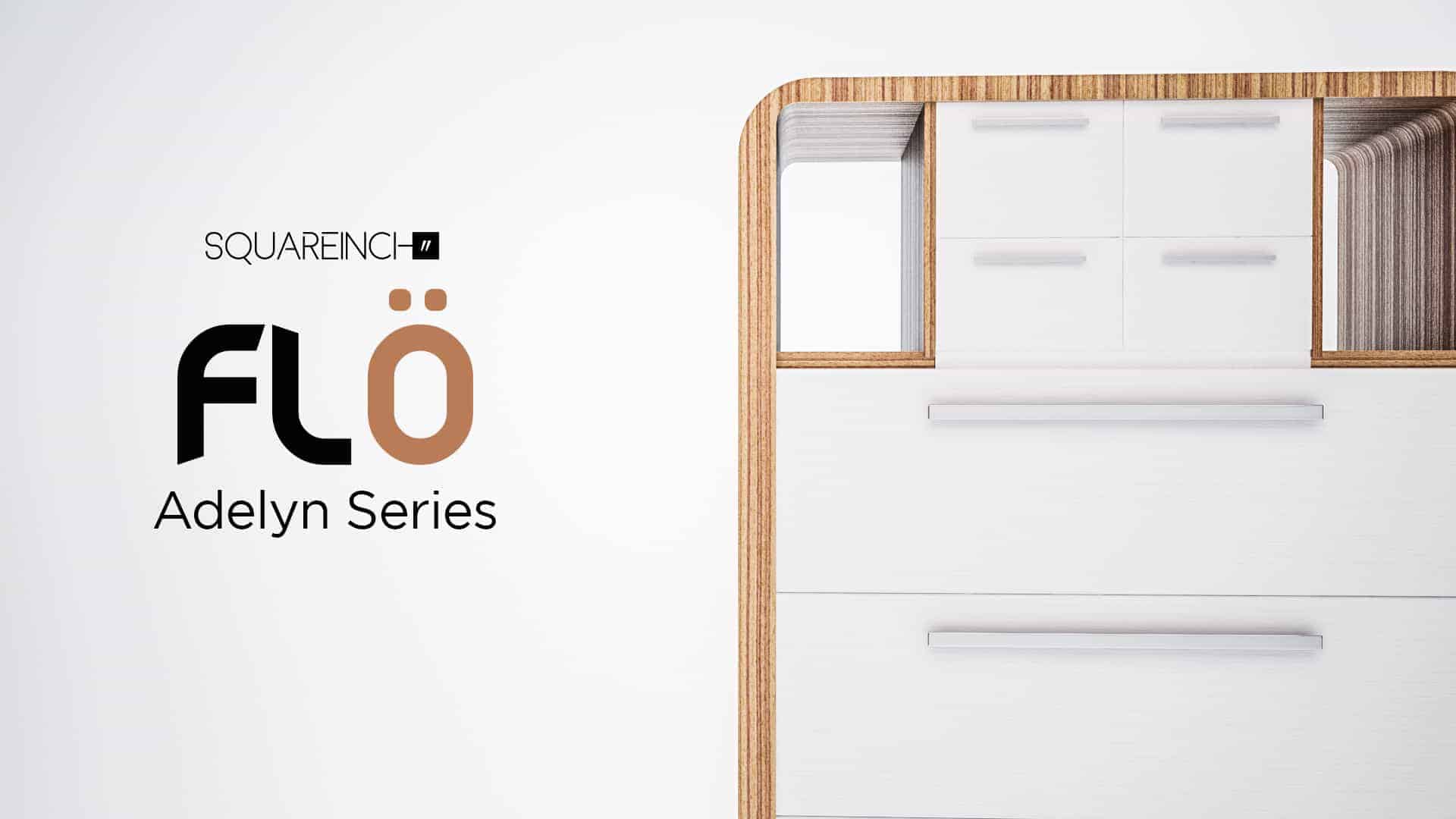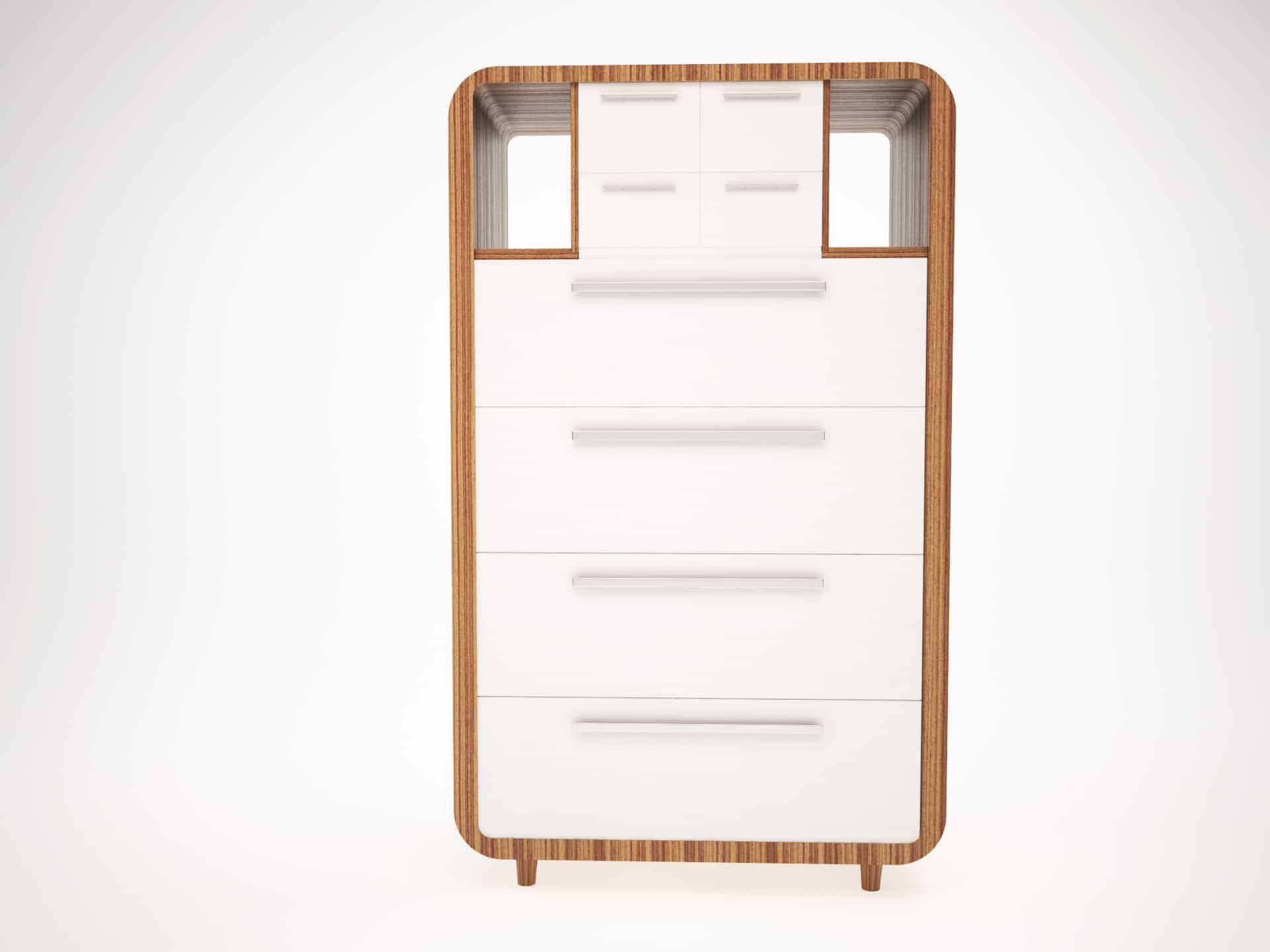 I wanted to go outside the confines of typical design languages of simple furniture such as dressers, chest of drawers, bedroom sets, etc. I wanted something that could feel like it isn't weighted down inside your room like a heavy chunk of wood. The idea was to be able to get the most out of a simple piece of furniture such as this, while still being able to satisfy its basic task. The two-toned color gave it a break from your everyday single colored wooden furniture (even though most of it is wooden), the change in color allows it to be a bit customizable and feel youthful. The integrated shelves in between the 4 small drawers allow for a break in the possible monotony of the design and is also a useful way of introducing more light and air in and throughout the area, adding to that feeling of fluidity. Inside the main drawers features a motion sensor light that makes its introduction whenever you open one of the drawers. That provides usefulness into what could be considered gimmicky as it illuminates your entire space adding to that sensation of light and airiness.
I started off sketching and then moved into over into my 3D weapon of choice Cinema 4D and then cleaning up, colour correction and grading inside Photoshop CC. I've been using Cinema for my 3D designs since 2011 and have been still using it ever since.
So far the feedback has been positive. People love the modern and intriguing take on a simple chest of drawers design. It resonates with their need for something different and it is also a design that takes risks. What I've learned is to always build on top of the feedback that I've been given, always figuring out how to improve and make it better without compromising what made it great in the first place.