We've featured a couple of food website these past few months, but Vitali Zakharoff's Food Restaurant is something you should see! Vitali's Food Restaurant is a simple but very attractive food website. Let's check out his design!

This project called "Food Restaraunt" (Originally it's called another name). It was designed for one restaurant located in Moscow. Was two version of it. I spent on it about only 2-3 hours and didn't expect that people would love it. That's cool! Before starting this project, I spent a few hours just seeing other people's work on this theme, I mean food. There are plenty of good design out there, especially on Behance and on Dribbble. I inspired by other's people design. You know today's design is very similar to each other, so the main difference is that you could use other fonts, colors, but the structure the same.

-Vitali Zakharoff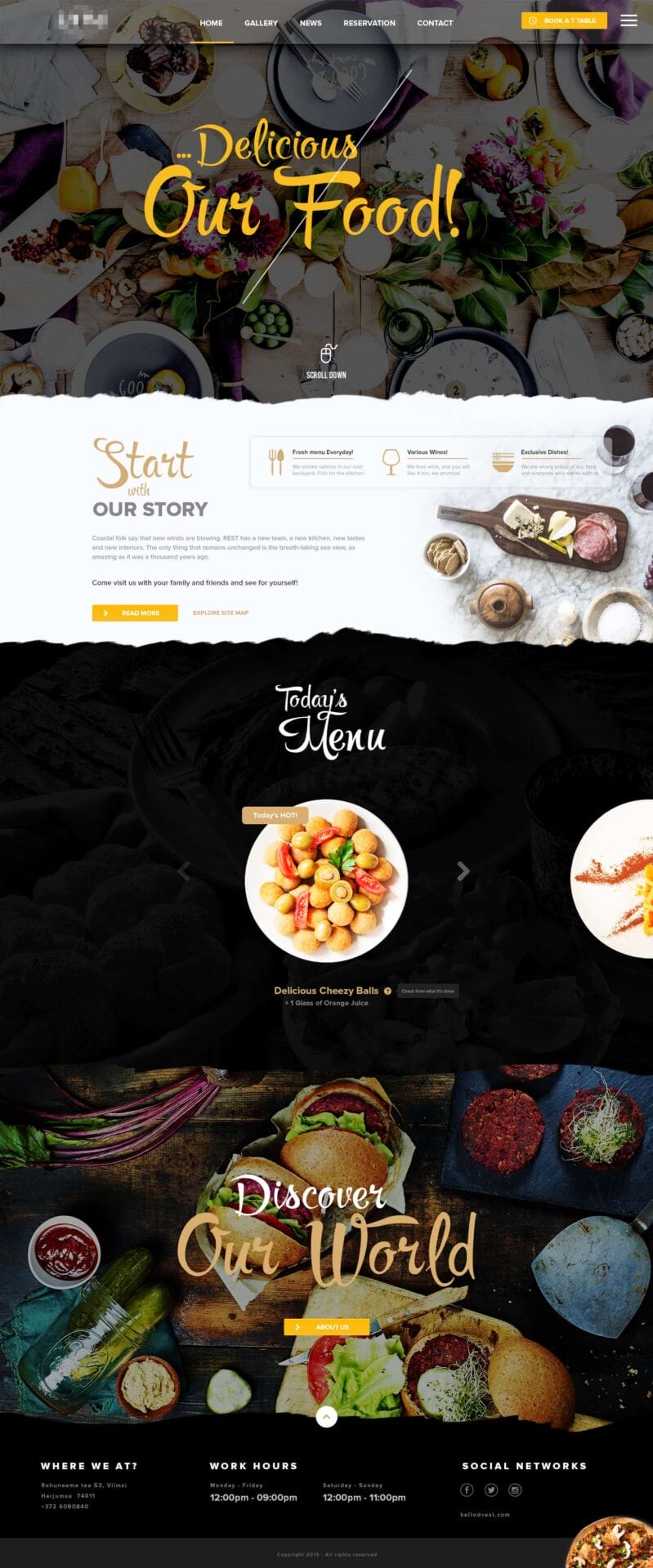 My inspiration – other people. I love them, really I like good design, when I see some really cool web page or just concept work on Behance for example or whatever, sometimes I got jealous 🙂 and this my motivation – to do more cooler, to do more awesome! Honestly, my design is not something big and different from others. I just try to keep it simple as much as I can. My style, I don't know the exactly how to describe it, but I always try to do my work – clear & simple. Main words up here – TRYING TO DO. My big inspirations as I said – people. People who work hard, who doesn't complain. People who can work in team and so on. Really, maybe this is strange somehow, but hard working people my best inspiration of all time. When I see some of that person I always telling myself that I want to be the same as he! Work hard, play hard!

-Vitali Zakharoff
About Vitali Zakharoff
Vitali Zakharoff is a designer (mostly web), from Estonia. He's passionate about design and trends. Vitali is crazy about design. He can do it all day long, all night long and even when he sleeps! He could see how he can manage with this and solve this problem for instance. See more of his work on Behance or his website.