Forest Visit
My idea was to make a minimal illustration of a boy exploring the forest and discovers a wooden house.
I was inspired from a travel I made in Romania and I sketched and a took photos from villages and forests that I visited. I'm a digital Illustrator and I like to experiment with every design aspect there is, so I made a flat design illustration for the clean colors and lines I wanted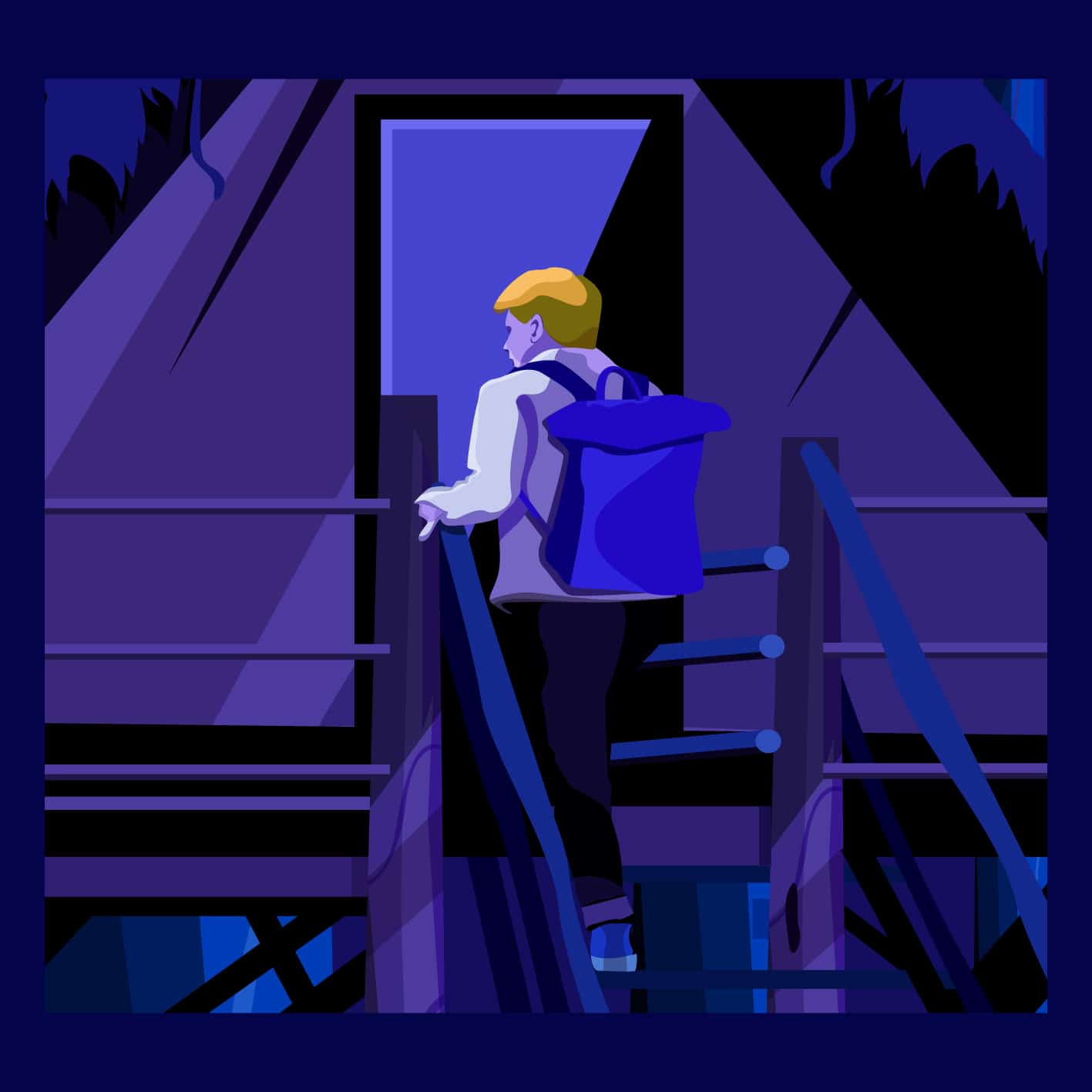 To make this illustration I got inspired from photos that I took while I was out.
I got inspire from nature and skecthed some concepts in my block later I combined what I had in illustrator.
I wanted to be minimal and clean so I made a flat design Illustration.
I wanted to give depth in my artwork and add a calming effect so I decided to use blue and purple color palette.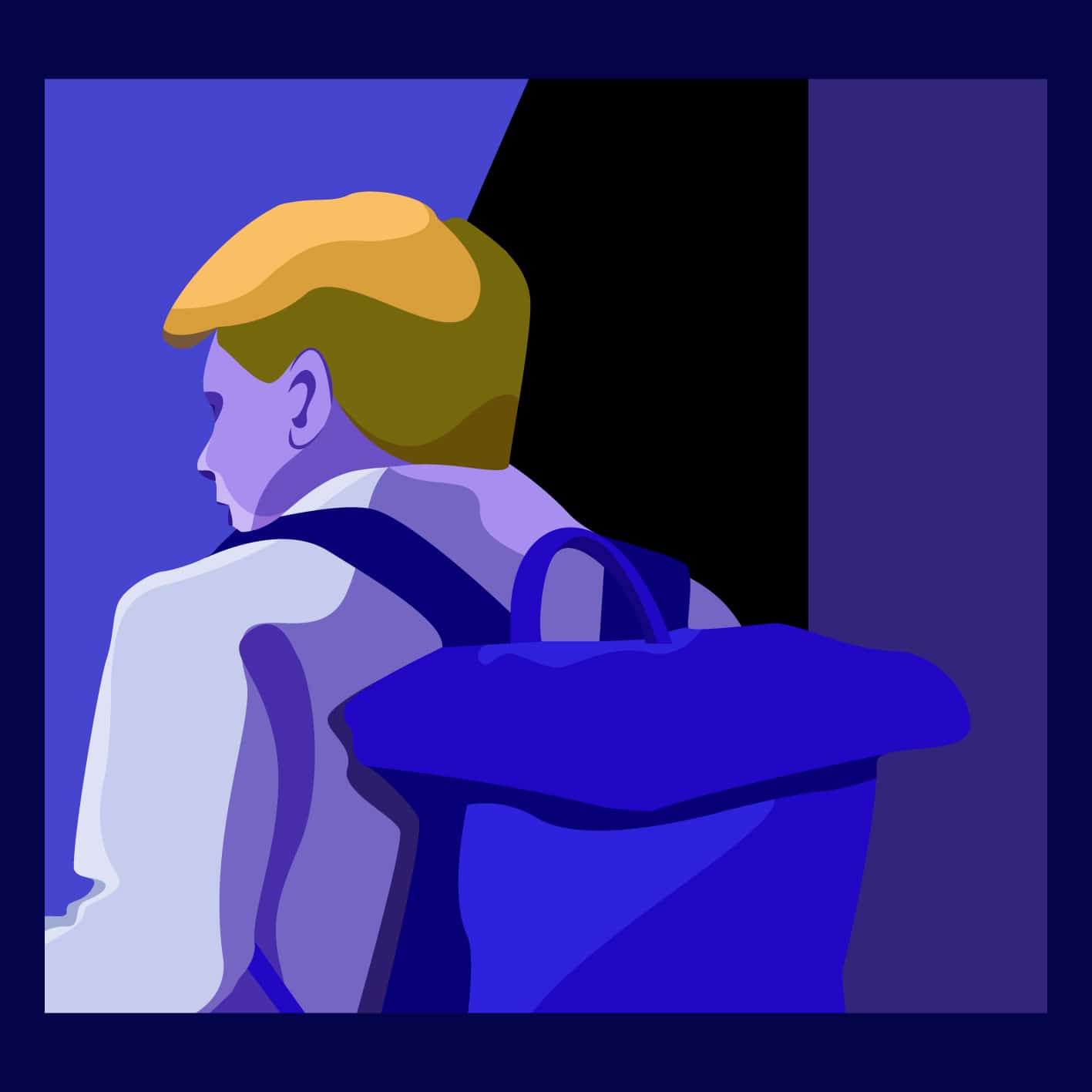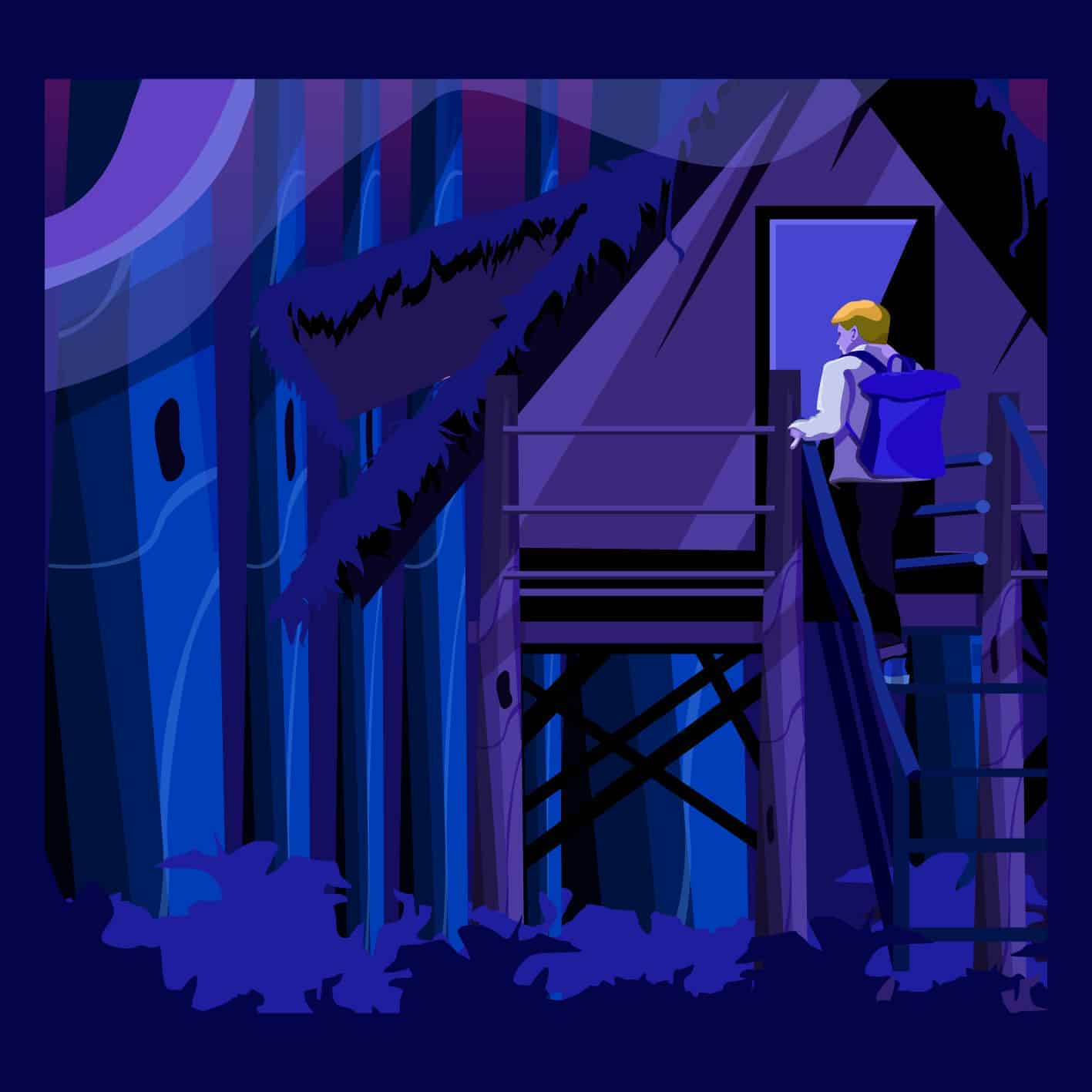 For my idea to take form I sketched many concepts in my block without much details, I transfer the sketches from my block to Adobe Illustrator and I made a collage of the photos that I had we the sketches selecting the elements I had in front of me. I began with chosing my color palette and after that I start creating the basic lines of my artwork. It helps me a lot to have a clean space and to categorize every design element I have in my artboard. I moved on with the illustration by finishing every piece seperetley (woods,house,boy...) It took to finish it around fifteen hours.
When I finished I upload my artwork on instagram and soon enough I had a lot of positives comments and mails. It was a good practice and a hard project to accomplish but totally worth it and the result gave me a great gratification.
When you make a design like this with so many elements, you have to take some small breaks so you can see more clear your work and take right the decisions.