CGI: Futuristic Architectural Structure
The work was done to depict my conceptual view on the theme of futuristic architecture, to express a certain image that was spinning in my head and convey my mood. This work is just a conceptual sketch, was made for myself and in a short time.
For a long time I have liked many works of two architects - Santiago Calatrava and Zaha Hadid. Complex designs, dynamic forms in the projects of these architects are associated with something cosmic and futuristic. Therefore, their works are stylistic prototypes for my project.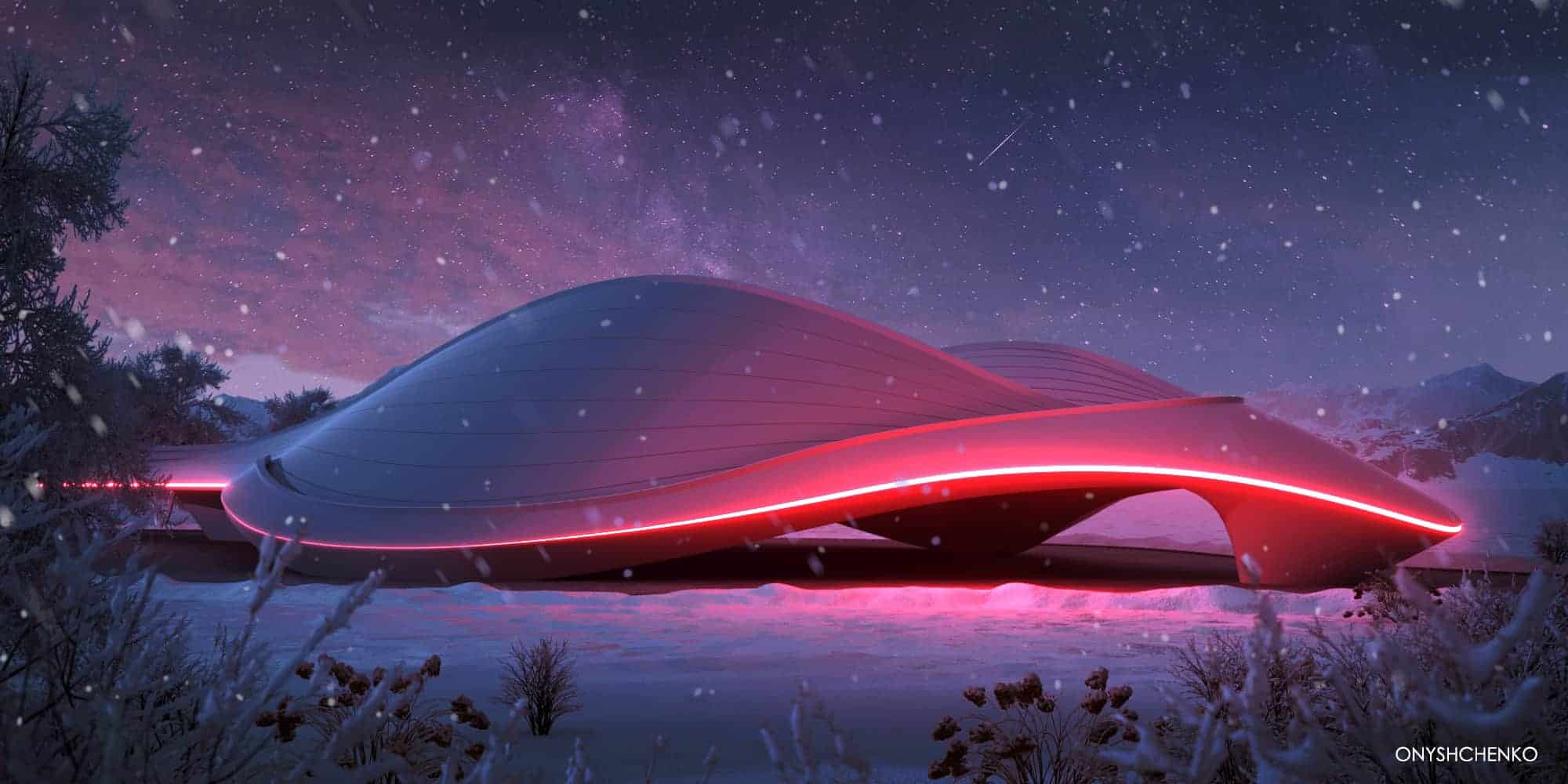 The software I used was 3Ds Max for modeling, Corona Renderer for rendering and Adobe Photoshop for post-processing.
First, I made the geometry from the drawings and photos. The next step was to set up the light. I decided to make day-and-nighttime versions, so I can show the construction in different time periods. After that I adjusted the materials and made some final corrections before rendering. The last step was post-processing to give the picture more realistic look and emphasize that special atmosphere for the nighttime version.
This project helped me improve my CGI skills, It was very exciting to catch the conditions using computer graphics tools.
Apart from that, it help me to reflect on how the world could look like in the near future and express it in my project.
More works here:
https://www.behance.net/tensergobf23