Garden Of Echoes Artistic vinyl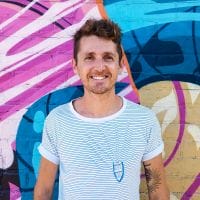 This project is a kind of "passion project" I worked on in collaboration with the californian brand "VinylMoon".
Every month, the founder of VinylMoon "Brandon Bogajewicz" is preparing special playlists and create special vinyl editions with it.
For the visual part he's asking 1 Artist to the whole visual of the project.
Lots of freedom on this project and as a result many of those vinyls are beautiful artistic objects for collectors and Art/music lovers.
I was asked to design the issue "071" and decided to create an Artwork inspired by the esthetic of "ancient tales book" but reworking it to give a more contemporary approach.
Here's a presentation of it : Hope you'll like it!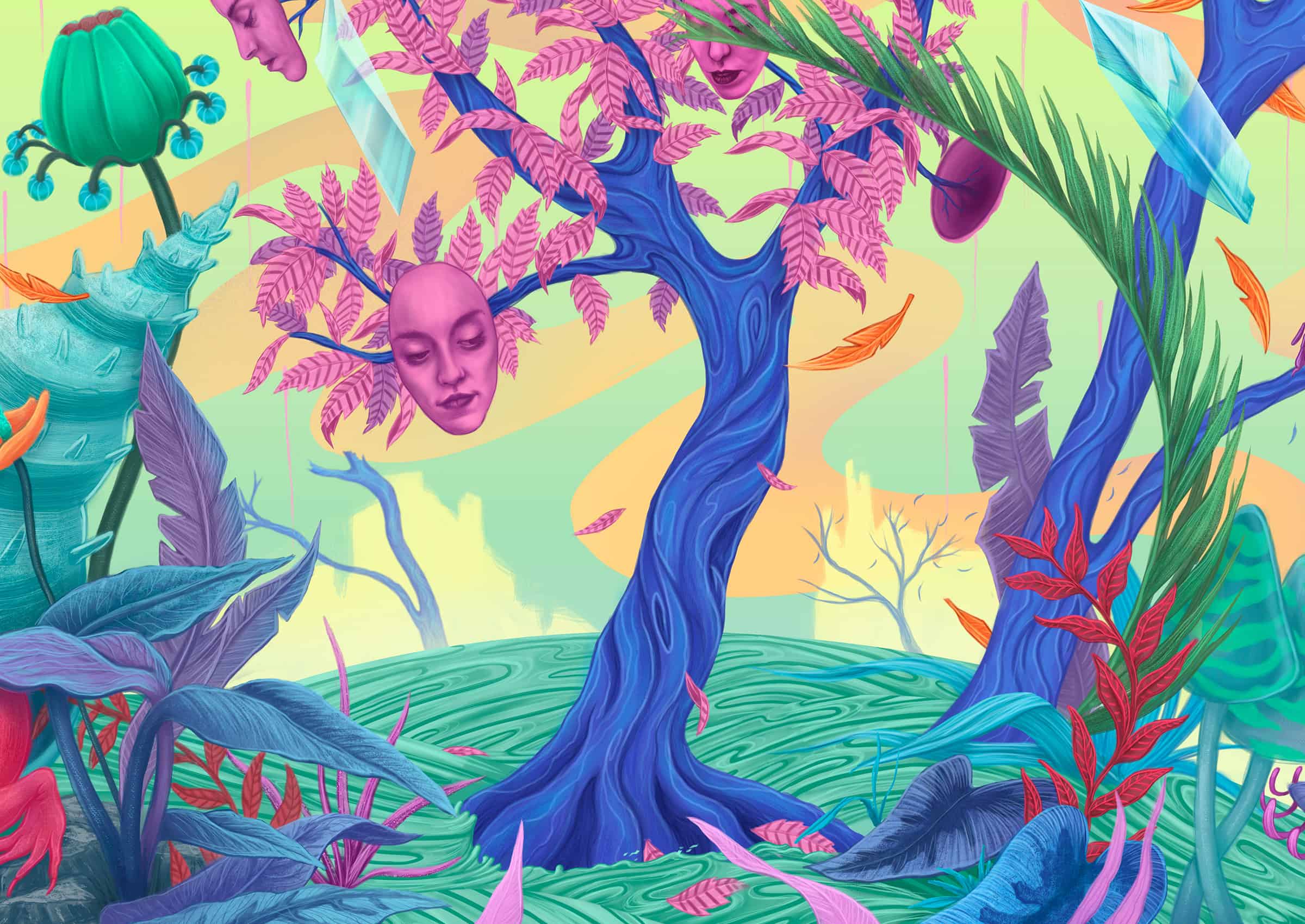 The freedom and space for creativity that Brandon from VinylMoon is giving to the Artist is allowing us to explore and come up with original ideas. In addition Brandon is pushing the Artist to play with the support of the vinyl and extra printing and cutting features in order to create something exclusive and beautiful. Turning the vinyl object into an Artistic object.
My inspiration is coming from nature's "richness and diversity", I want to inspire people, make them dream and help reconnecting with nature through the medium of Art. But I choose to do it using a personnal and surrealistic approach.
The concept for me on this project was to use the vinyl box and it's shape as a kind of "book". It's not a book you can read but a book you can listen to and "watch" at the same time.
I got inspired by antique "tales books" from 18th and 19th centuries. With their beautiful covers that were representing and symbolizing the content of the book often with only one color.
The concept was create something that looks like an "old tale book" from the outside and being a bit mysterious.
When you open it, you get absorbed in a "colorful swirl" ( like "Alice in Wonderland" falls in a deep hole to enter in the secret world) and discover by unfolding the interior panels a colorful and flowing landscape made of animals and surrealistic plants and trees.
On the inside panels we added "Spot UV varnish" that is a transparent glossy layer , on specific elements like crystals , eyes of the animals or fish scale. The world that reveals inside the panels had to be shiny, vivid and visually impacting for the eye.
On the outside , we opted for a "gold metallic ink" color to recall the silver and gold embossing of antique books ( the budget didn't allowed to achieve the embossing effect that was planned in the beginning).
There's a big visual treatment between outside and interior panels. The outside panels of the vinyl box in created only with lines, no color filling.
The interior panels and painted with lots of colors and no blank area.
Each side of the vinyl itself has a printed center circle with infos , and is also featuring the same "swirl" that you can find on one of the panel when you open the packaging. This way when the vinyl starts rotating it creates a kind of infinite swirl that is illustrating the action of falling into the swirl or getting absorbed by it, almost like "hypnotic art" that helps you relax and dive into this secret world made of "sounds and colors".
This project was created using a wacom graphic tablet, adobe photoshop as well as adobe illustrator.
The sketch phase with initial and refined sketch was created on photoshop.
Then all color base of each elements was done in illustrator.
Each element was imported into photoshop and organized into "layer folders".
In each folder I added layers of texture, shadows, and lights.
This way every elements can be isolated and moved around for the sake of a better composition harmony. (during the process of colors some changes were made in the center and the "tree of faces" was modified.
After the painting was created i had to adapt it to fit the template for the "print".
This was a quite chalenging and time consuming task as There was various printing effects ( metallic ink + spot UV varnish) that needed to be precisely placed on the colored Artwork. The files for Spot UV and metallic ink has to be created in photoshop above the original Artwork and then converted into vectorial files to be interpreted by printing machines.
It's my most complex digital Artwork to date.
The size of thisArtwork : 11858px X 5368px / 300 DPI.
Size of the layered file: 913Mo.
Number of layers ( Interior panel) : 283.
Numbers of folders : 23.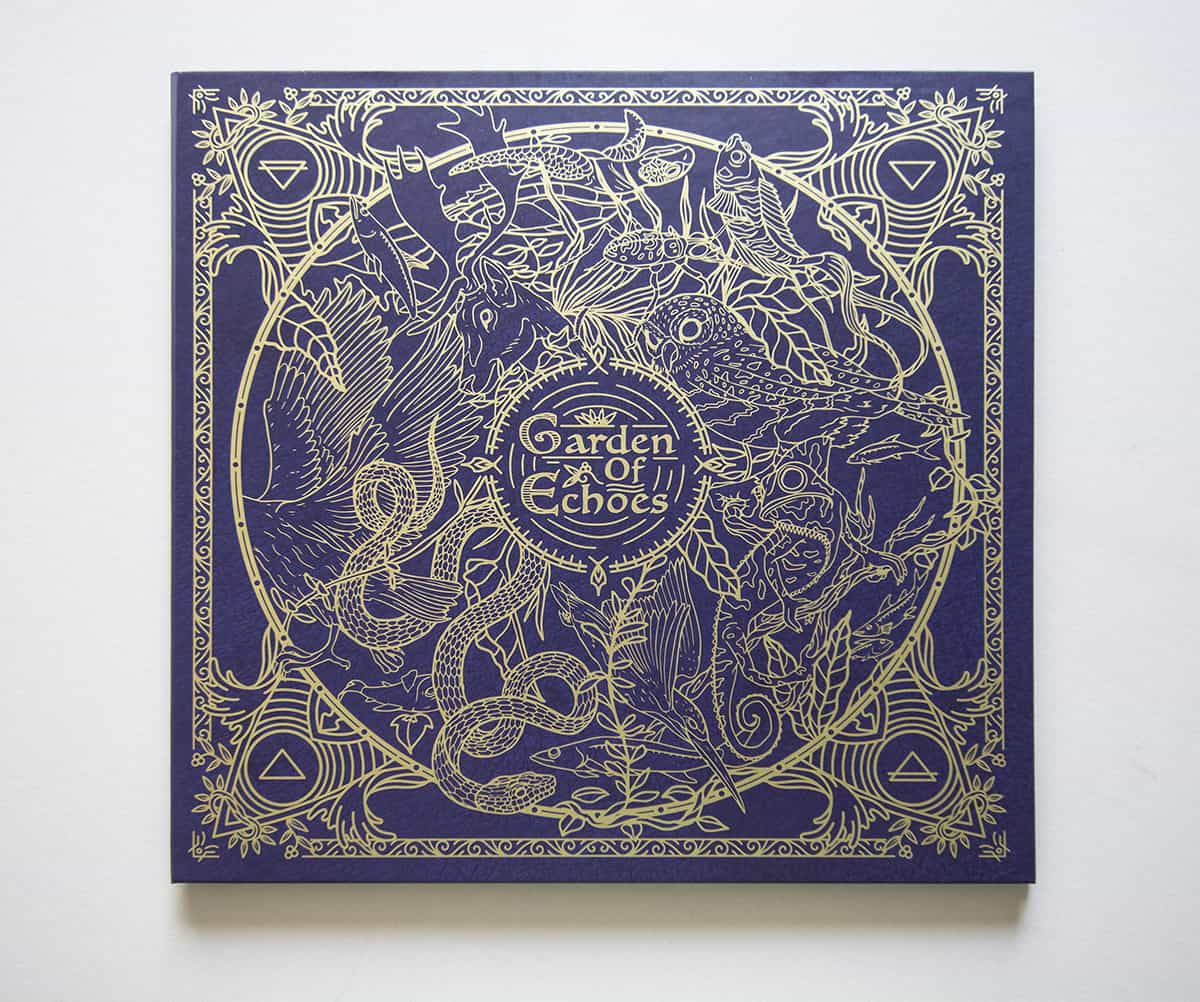 I learned a lot of knowledge by creating this complex Tri-fold vinyl ( 3 panels).
I learned about printing techniques and file preparation for the print. It was a bit of a struggle and i discovered that the more effects you want to achieve , the better you have to be prepared to adapt this file for printing.
But i'm proud in the end I succeed to create it.
People received it very positively and i had very nice feedbacks on Behance (social creative platform where i upload some of my projects).
Since the publication of the project i received various commissions and proposals.
I'm really thankful because this "passion project" allowed me to experiment and propose a very personal vision through a beautiful object. Also because it was a nice collaboration with Brandon that knows very well what he's doing and do it very well i think.
One thing I loved is that he let the Artist a lot of freedom, and by giving this freedom we built together and meaningful and original project, very honnest and where I had the opportunity to push myself and explore in a creative and artistic way.
The best thing was also that this project has a visual side but this visual side is at the service of the Auditive side with music and musicians composing and creating the experience. It's much more rich with the combinaison of the two I think.
You can have a look at the Behance project here:
https://www.behance.net/gallery/127980329/Garden-Of-Echoes-VinylMoon-project
Have a look at the VinylMoon project in order to see some cool Artistic vinyls. Mine is the "Issue 071" Garden Of Echoes" and is available as a classic edition vinyl color ( Blue + red) + limited edition vinyl color ( Neon Yellow, blue+green ):
I also have a very few Artist proofs signed copies of the regular + limited version for collectors:
https://www.ladislas.eu/produit/vinylmoon-071-garden-of-echoes-signed-artist-proof-edition-limited-edition-neon-yellow/
https://www.ladislas.eu/produit/vinylmoon-071-garden-of-echoes-signed-artist-proof-edition/
If you want to follow my artistic & surrealistic adventures you can find me here:
https://www.instagram.com/ladislas_c/