GDPR Made Searchable By Algolia
Feeling a bit overwhelmed by the 11 chapters and 99 articles of the GDPR text?
You can now search them in 24 languages with Algolia! Hats off to the amazing developer team who worked on this (special big up to Matthieu Olivier, Clement Denoix, and Kevin Østerkilde)!
Go check out the live version! ?? ? https://gdpr.algolia.com/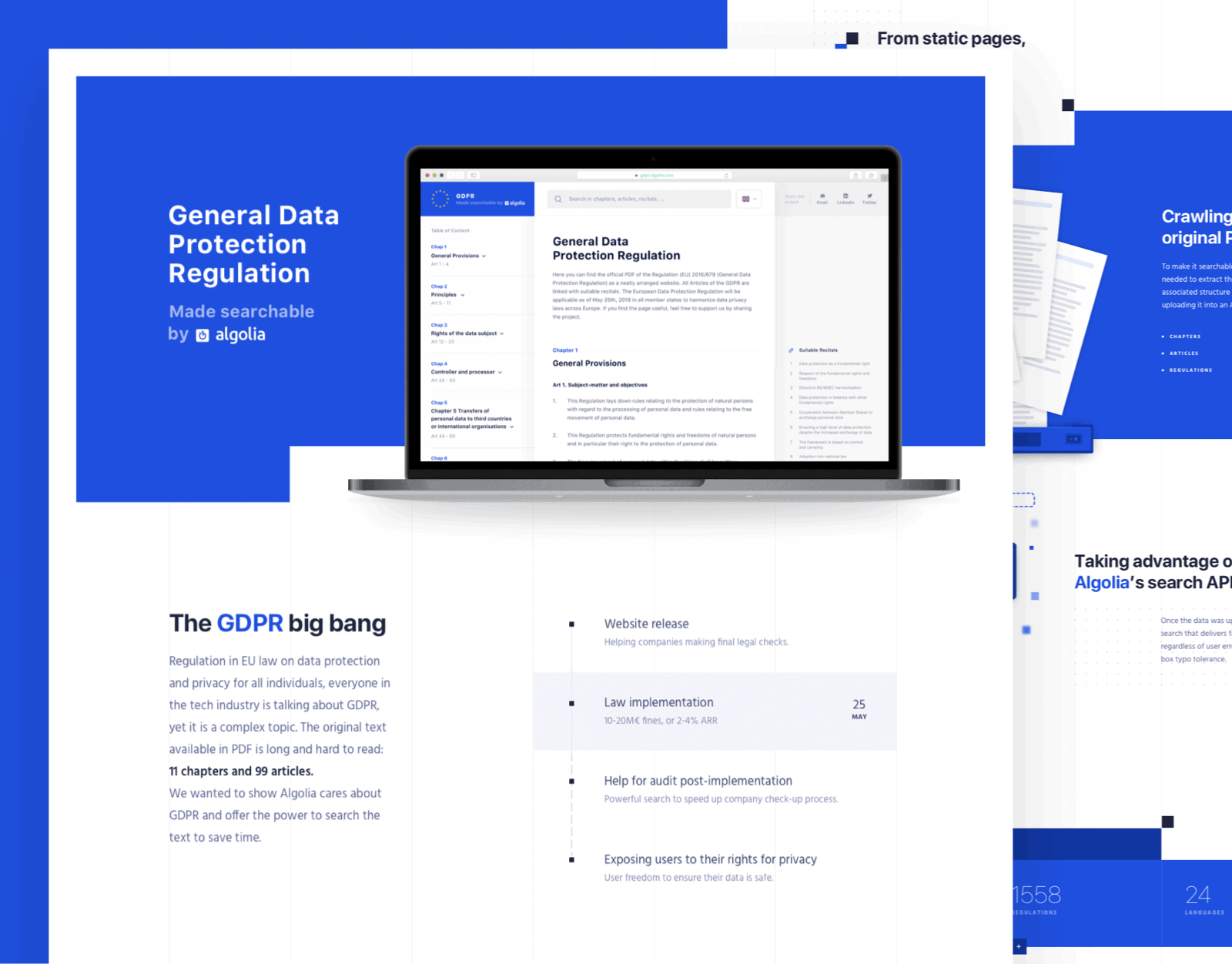 Regulation in EU law on data protection and privacy for all individuals, everyone in the tech industry is talking about GDPR, yet it is a complex topic. The original text available in PDF is long and hard to read: 11 chapters and 99 articles.
We wanted to show Algolia cares about GDPR and offer the power to search the text to save time.
The main design principles could be tears down to: readability first — efficiency over aesthetics. We spent more time thinking about the global UX, about providing relevant information at the right time.
Regarding the overall UI, we are talking about the legal text we didn't wanted anything fancy, it must be efficient before anything else. However we still needed it to looks as legitimate as carrying the official document.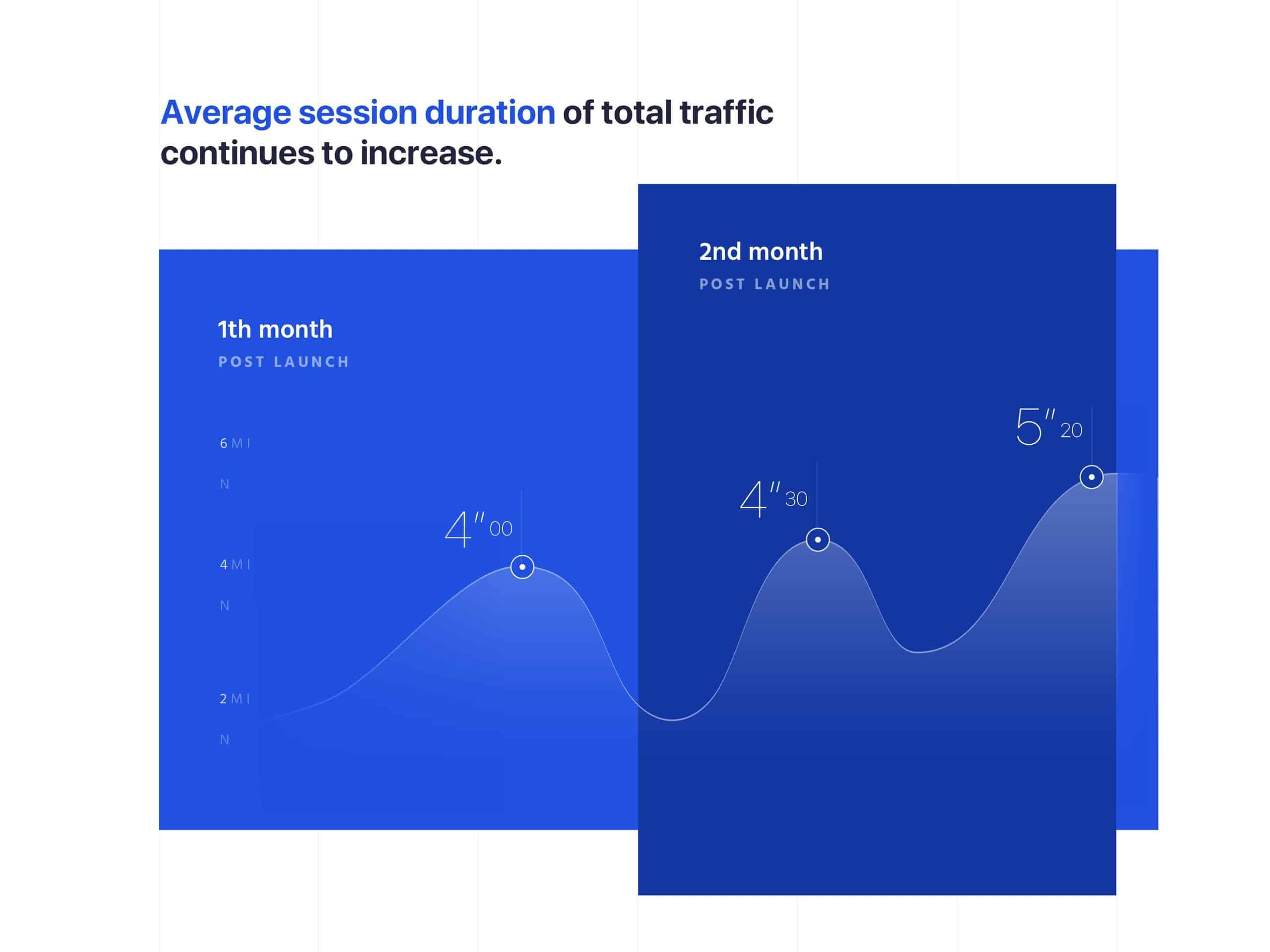 After the initial scoping of the project, as it was kind of a side-project, we had short amount of time for feedback loops. So right after gathering all the key stakeholders of the project, we agreed on which informations we should display, I sketched few ideas on paper, show them the direction, and as soon as it was approved, I turned this into a one weekend sprint to get the two mains view designed : Content reading + search interface.
We then shared it broadly through the company, got some feedback through an Invision prototype, and quickly iterate based on this first draft. Sketch as been the main software I used to design the UI, with the help of Principle to give an idea of the overall look&feel.
This project has been wonderfully welcomed by ours team internally! It was a success from a design stand point of view, it was what everyone had in mind, but most importantly, as a side-project, we managed to minimised the number of ressources needed to ship.
If there is anything I've learn during this project, is how important is the alignement & scoping phase!
From the moment everyone is onboard, sharing the same goals, while being aware of all the constraints, this wins a massive amount of time in terms of back-and-forth during feedback loops.
Definitely rewarding as designers, and for the team owning this project, it as perceived as a real success.