GO TO DO mobile app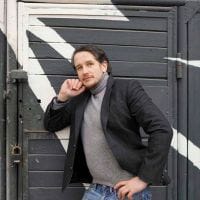 The process of creating an easy-to-use task scheduler for the Apple iPhone. With an easy to use but not standard interface.
With the ability to combine tasks into groups, create the necessary groups and customize their appearance based on their desires.
With its own calendar and the possibility of planning for weeks and months.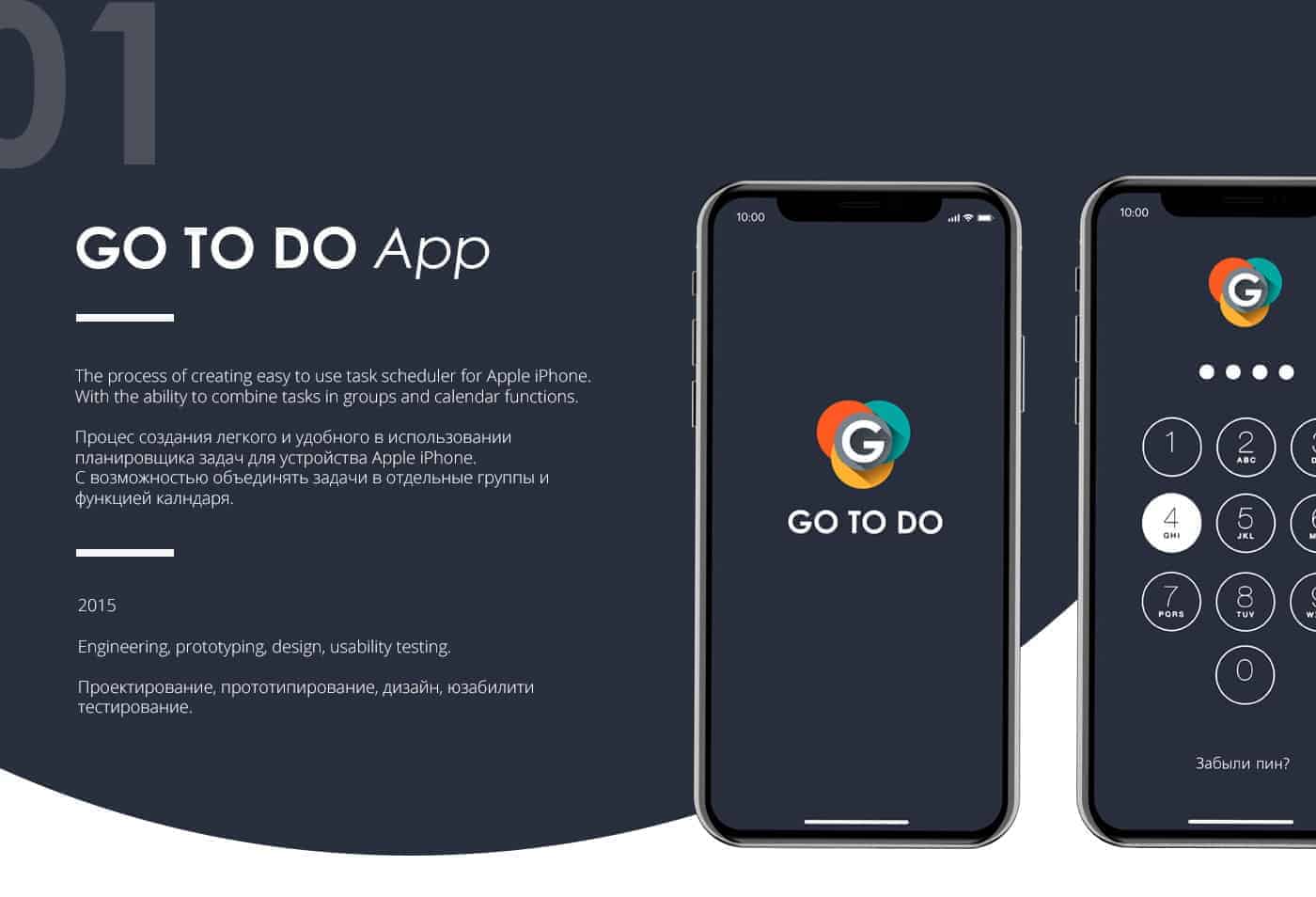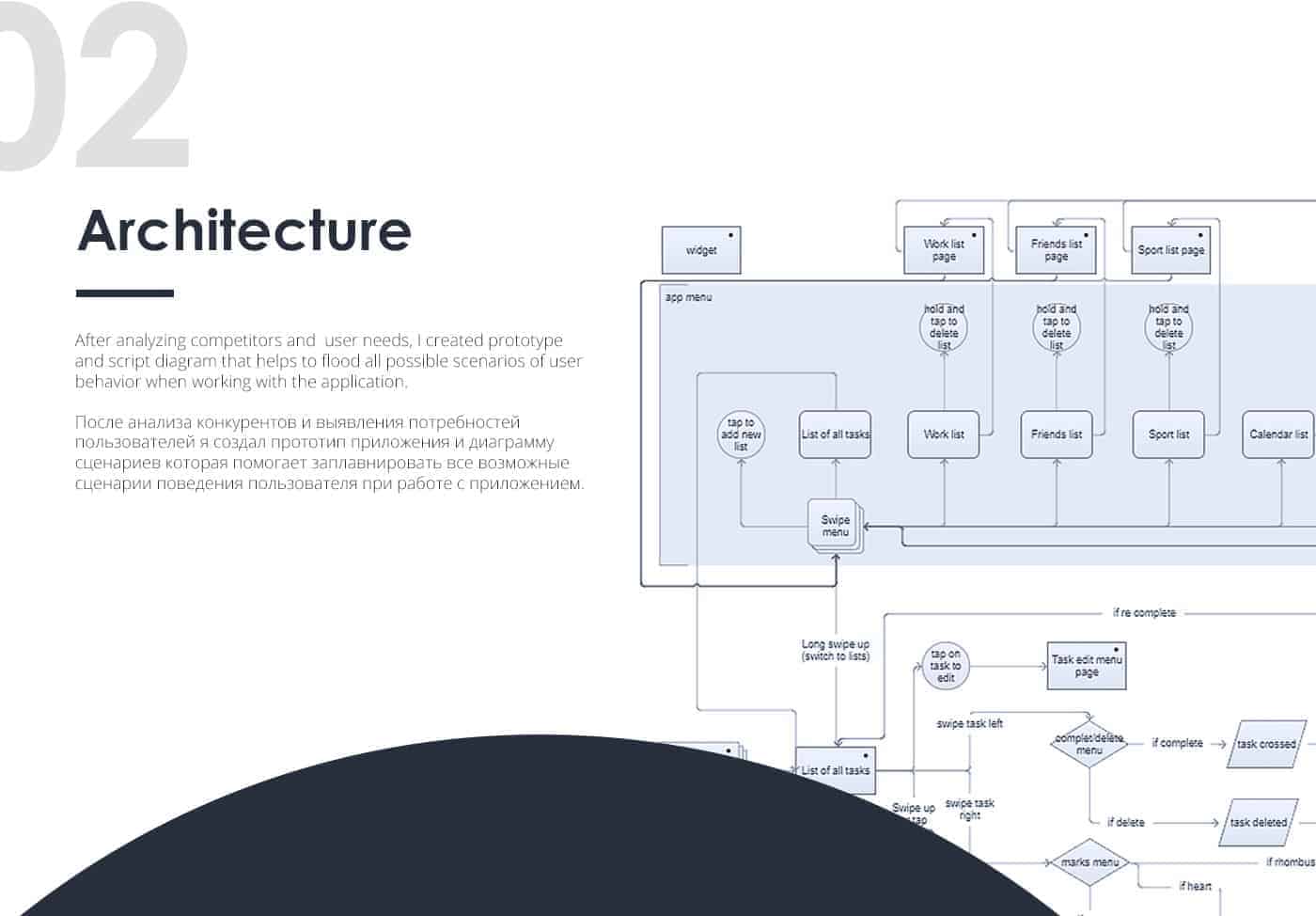 When time this mobile app appeared, there were no decent and simple scheduler app in the App Store with the ability to create a normal task list and ability to plan for weeks and months.
Applications that was in the AppStore at that time were not convenient to use or allowed only simple lists to be created.
I am a creative person and none of that app suited me. And then I began to create my own.
The design was to be not standard and simple as possible for perception, minimalistic and easy to read.
After analyzing competitors and identifying needs
I created an application prototype and a diagram for users
scenarios which helps to flood all possible
scenarios of user behavior when working with the application.
One of the key functions was to be a possibility of dividing the task into groups that you can create yourself, customize color and icon of group.
To do this, I drew 64 thematic icons in minimalistic style.
For ease of navigation with my finger, I used round shapes and wide lines of the list. Navigation through the application was carried out by native actions, swipe left, right, up and down to control tasks and switch between sections and groups.
FreeSet is the main and only font used on the app.
Because task groups were customizable and expected to use a large number of colors, I made the background color neutral gray shades. And he suggested using the application in light and dark colors.
I selected the colors of the task groups as harmonious as possible so that it does not look very contrasting.
To plan for a long trip, I added a calendar function where you can
immediately select a date and click on it to assign different events. The
calendar is displayed in weekly and monthly mode and syncs with Apple's
standard calendar.
To open the navigation menu, simply swipe down twice. Menus, tasks, task
lists, calendar and settings, you can scroll by swiping left or right.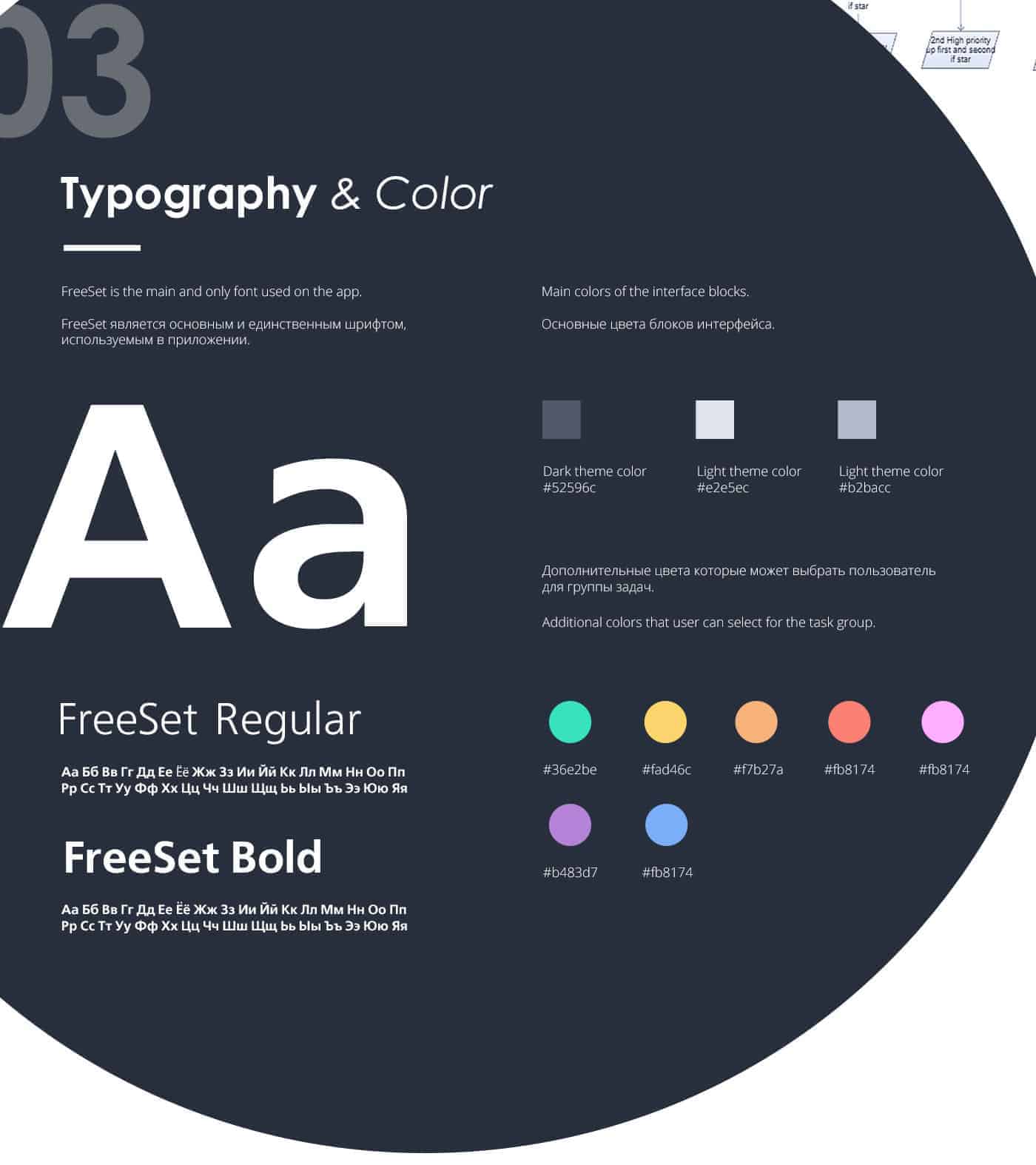 Before I started designing,
I downloaded from the App Store all the planners that were and used them for 1 month. Then I interviewed my friends and colleagues what programs they use and asked them to show how they do it.
The first tools that I needed were a pencil, pen and notebook.
I wrote down all the problems that I observed among users and found in applications.
Then I drew the entire program in notepad, all pages and logic, including settings and synchronization of the program with iOs.
For the prototype, I used the Axure program. Transferred all pages to digital format, created a map of user behavior scenarios and tested the prototype on users.
After receiving the feedback, I started UI design in Photoshop.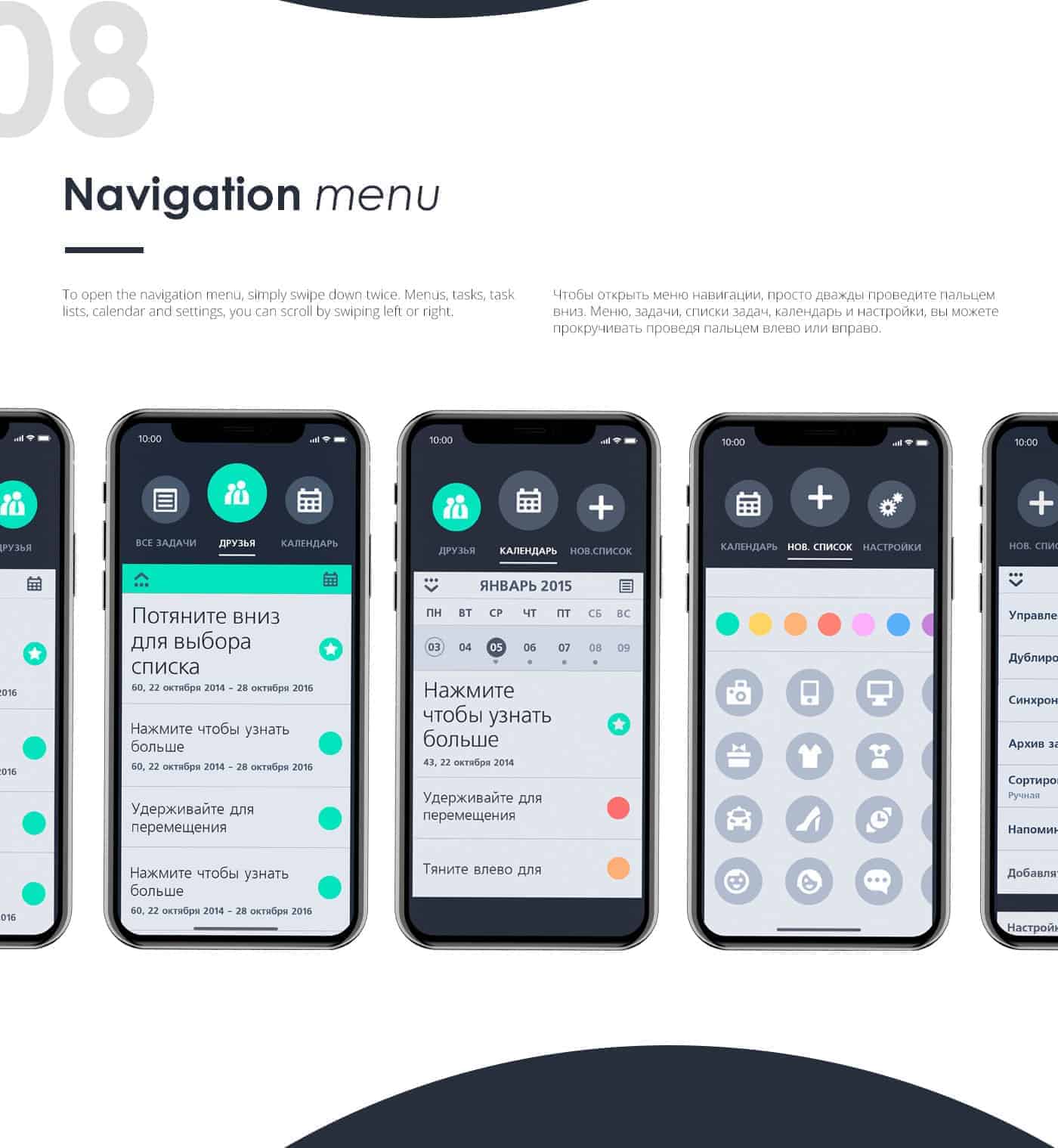 When I demonstrated the results to a group of users who tested the prototype, they were surprised.
The design looked beautiful, and many wanted to continue testing and use the application as soon as possible.
Unfortunately this application did not reach the App Store as did not find financial support for development.
But I got valuable experience and pleasure from the process of communicating with users and creating something necessary.