In the editorial 'Gone with the Wind' we wanted to combine freedom and a little bit of drama. In my photos, I really like to show people / models beautiful in apathetic and melancholy way. While working on this photo shoot, my goal was to capture the motion and grace.
The Idea of this project was created by me and the stylist Daria, we wanted to do a photo-shoot in a minimalistic style, with a simple natural make-up, light textures in clothes and wind in the hair. We chose sand, water and nature for background, because we found it perfect for our photo shooting mood.
I use camera Canon 5d MIII and lens Canon 24-70 mm. I retouch all my photos in Photoshop. For shooting we found a place at the sea coast next to St. Petersburg.
Initially, we were waiting for a good weather and the sun, but it rained all day long. It's very cool to have such an awesome team of people who are ready to work in any conditions, I really appreciate it!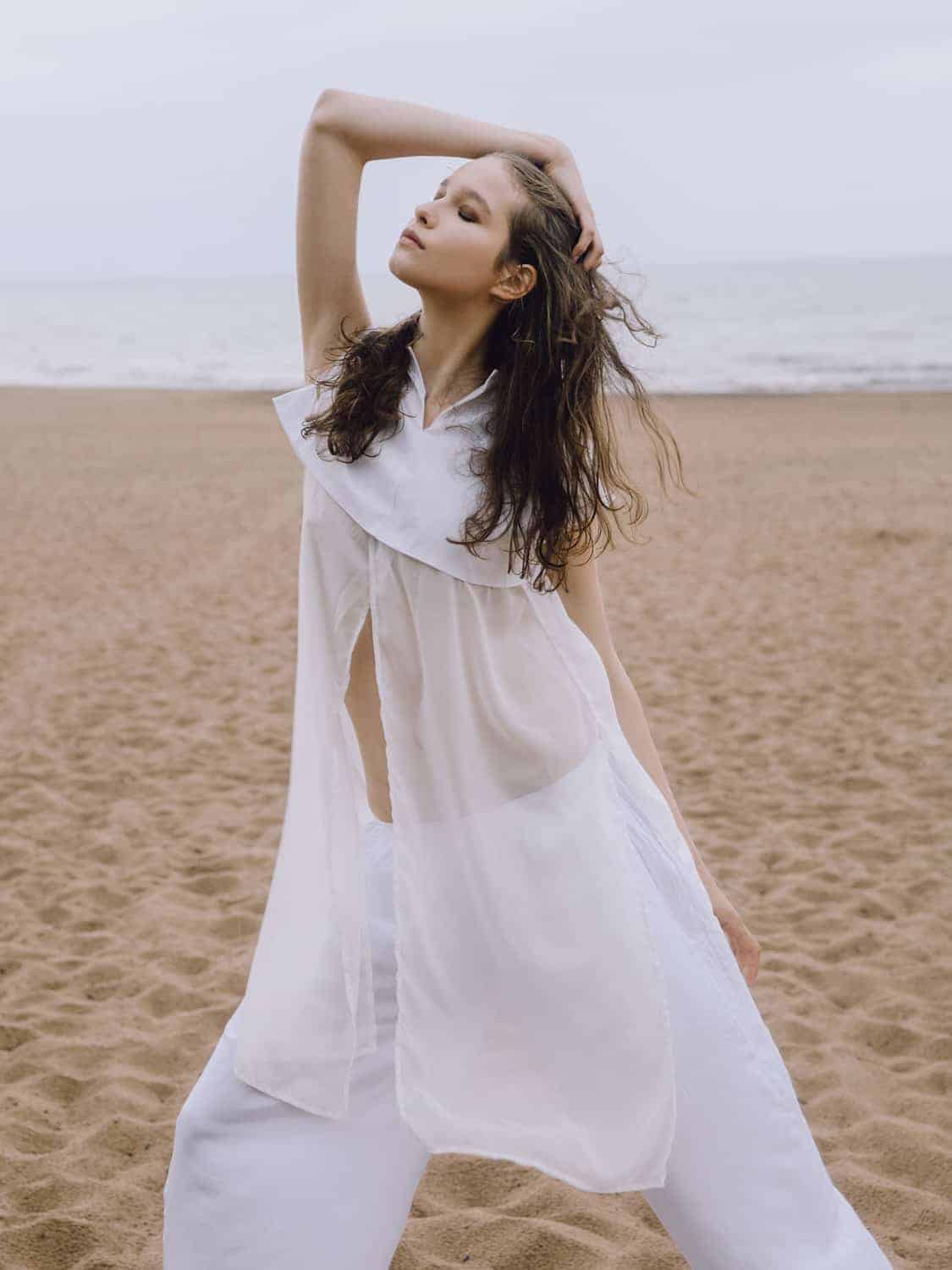 All creative projects give us the inspiration to create something new again and again. It's amazing to create something beautiful in its own way, so I wish everyone to find their own team with the same vision and make new awesome projects!
ph Polina Mykush
model Anastasia Fomicheva
style Daria Semina
mua Evgeniya Korchagina
clothes NUȮNE