GRAND cafe & restaurant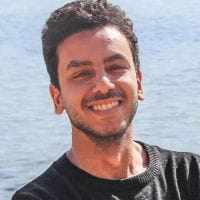 GRAND cafe & restaurant is a classic type of a place, that located in upper Egypt, in a city called aswan, specializes with one hell of view over the nile and mountains.
the place is very wide and it had multiple floors with both classic and semi vintage design, so it needed a powerful and spohisticated logo in different two directions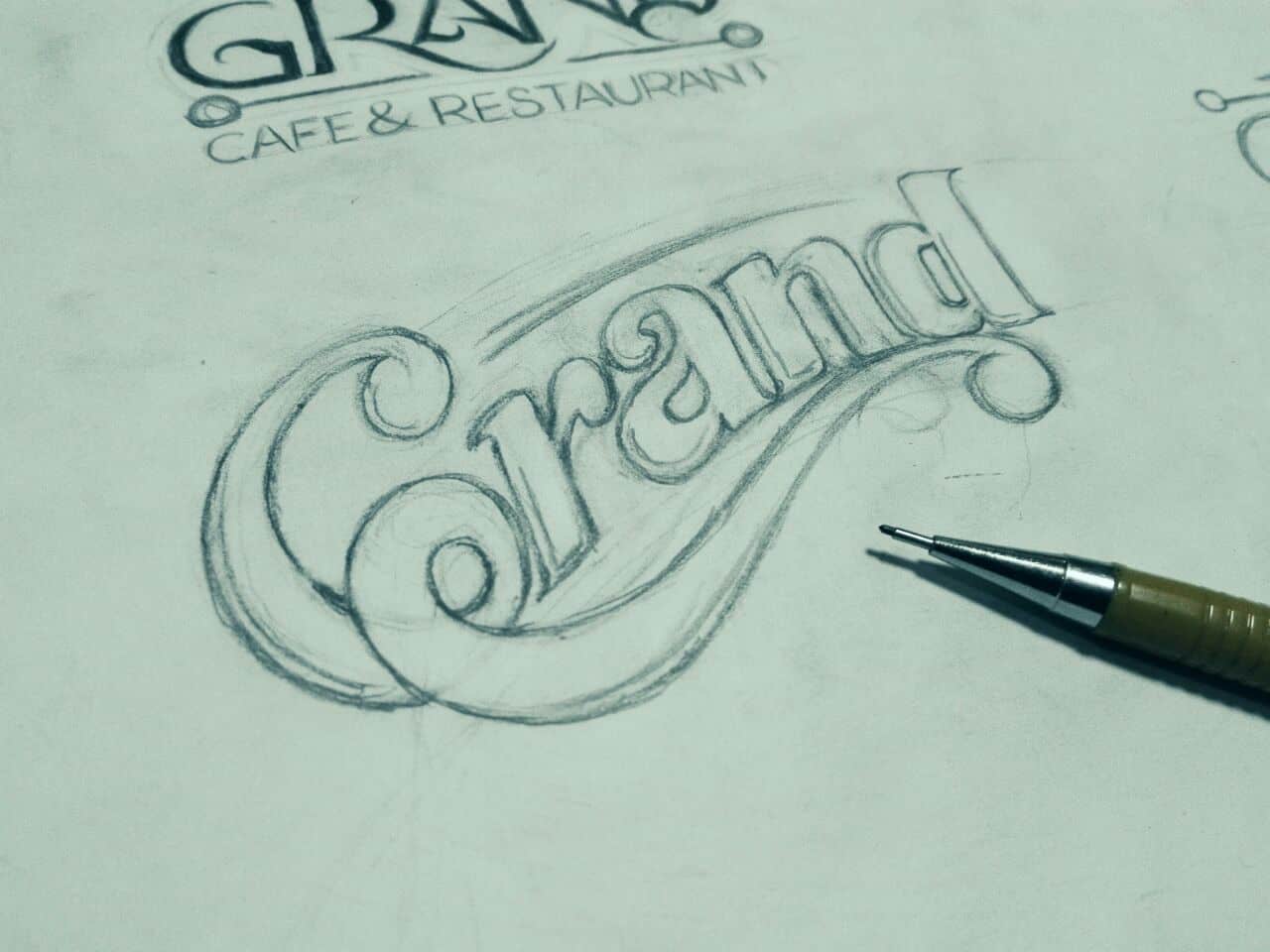 there are two concepts for the logo, the first is vintage free hand type which that suits the overall looks of the place and it's view, and the colors matches the common colors between hot food & drinks with are ( brown, yellow, orange ).
while the second one is more sophisticated & luxurious type, in this logo I used abstract shapes of food and hot drinks, the top curve refers to the serving dish & the smoke for hot drinks, and finally I put it between two vintage lines that are similar to their oriental staircase.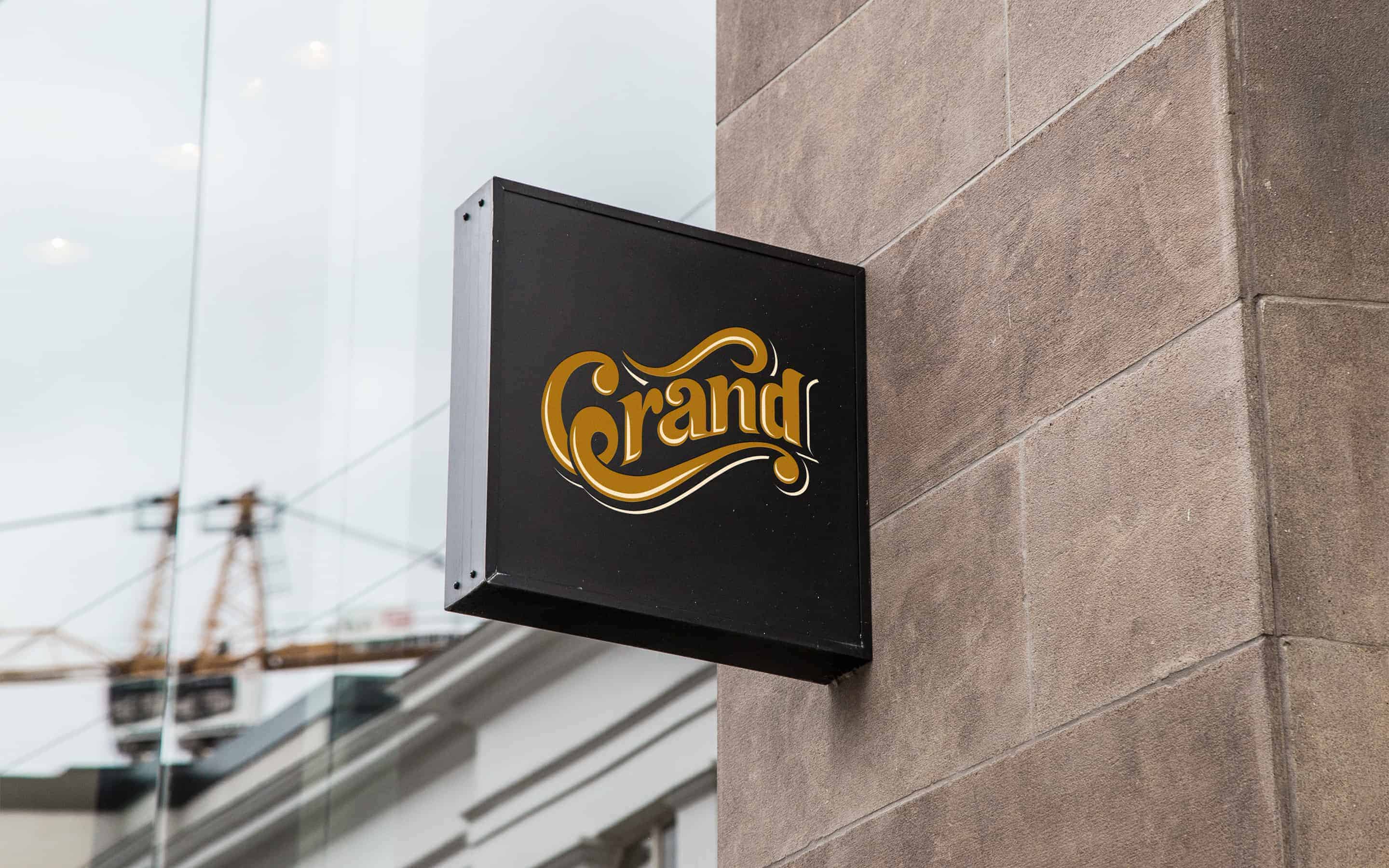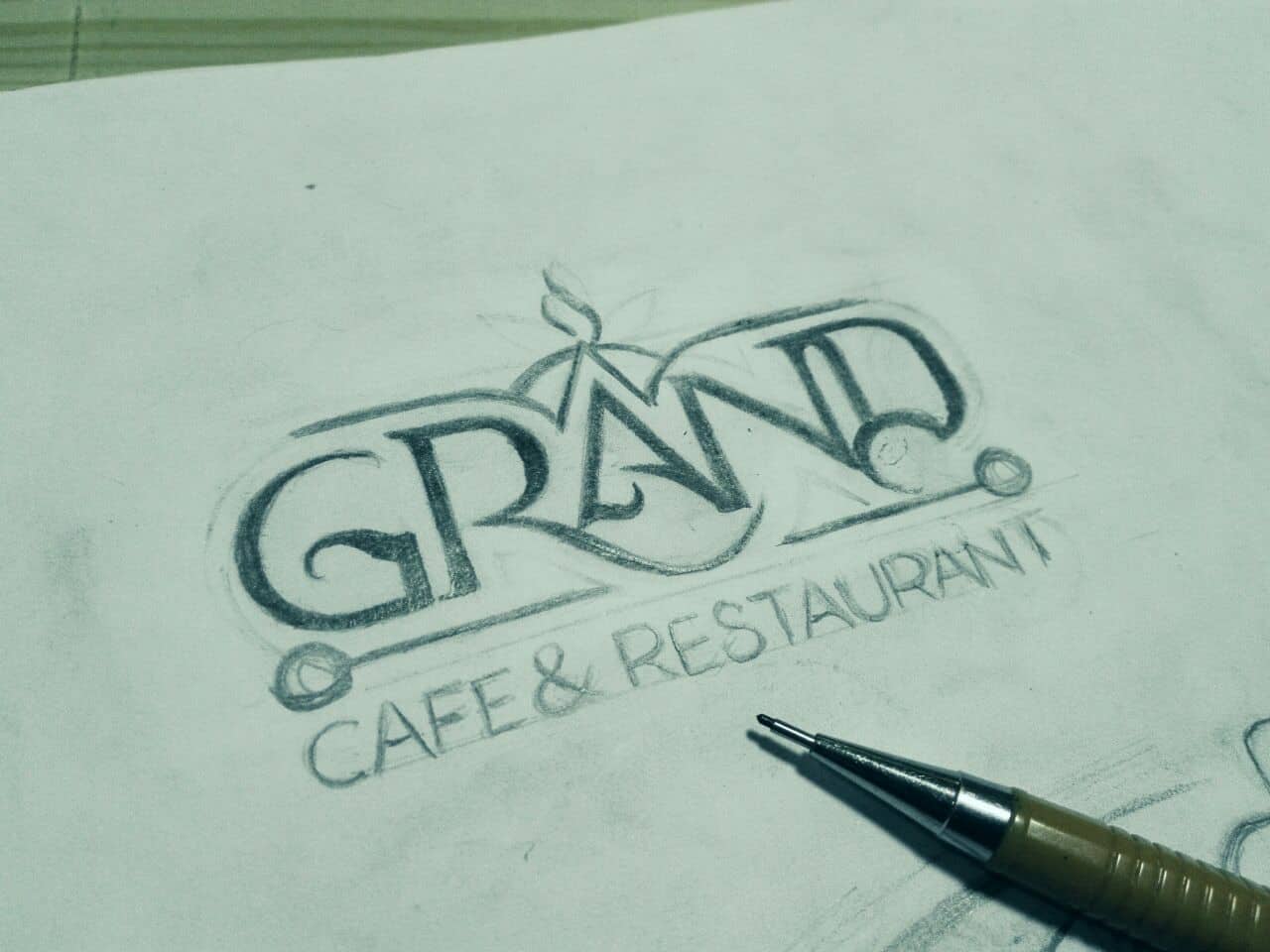 I began with sketching first that took me several days between creating the idea and drawing it, of course there were several ideas and developments in the middle till I reached the final one looks, and this case with the need of two different directions it took a lot longer than the usual, then I captured them with ADOBE CAPTURE CC.
after that I began to refine it and put the final touches in ADOBE ILLUSTRATOR CC.
You can say that choosing the the ideas & sketching is 70% of work and the other 30% is between refinement on illustrator & choosing the final colors
They loved both directions, although they asked for a lot of edits... but that's how it works, despite your personal perspective for the design... it's not yours really to decide... the client hast to choose the design, that suits his taste and satisfies his desire, he's the one who is gonna pay doses of many after all ?
- after several edits they choose the second idea with more luxurious & sophisticated looks.