Hand Study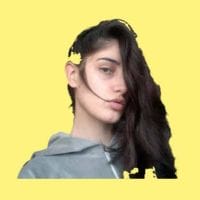 'Hand Study' is a series of illustrations dedicated to the poetic figure of hands. I have always been fascinated by how gracious and enchanting hands can be. This is a personal project I did with the intention of practicing my illustrating skills and exploring different styles.
Hands are amazing muses with their complex form and expressive movement abilities, and I wanted to try and capture their essential beauty. I wanted to glorify hands as monuments. So I sketched up some hands and then incorporated different elements to them to create a more interesting concept.
These artworks are vector illustrations made using Adobe Illustrator. First I sketched them on paper then traced that in Illustrator. By pure randomness, I stumbled upon an interesting effect created using the mesh tool and dragging around its mesh points. It creates the most unusual effect.
I exhibited 'the portal' in a festival in Belgrade and was surprised to see people showing interest in it. The one thing I can say I've learned is to never doubt in yourself. It's important to try to put yourself out there, because you just might not even realize how good you really are. Your artwork could be an inspiration to someone and that's a feeling you wouldn't want to miss.
I hope that you enjoyed this post and if you would like to see more, come check out my Behance account https://www.behance.net/tijanaorelj. Meet you there : )