I see you...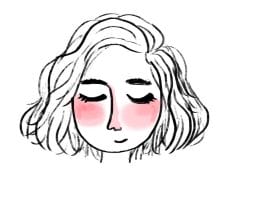 "I see you, I see who you truly are and I think you are enough, even when you think you are not, I see you, I see you and that's all that matters" his project is dedicated to all of you out there struggling to find the light. This is an illustration about hope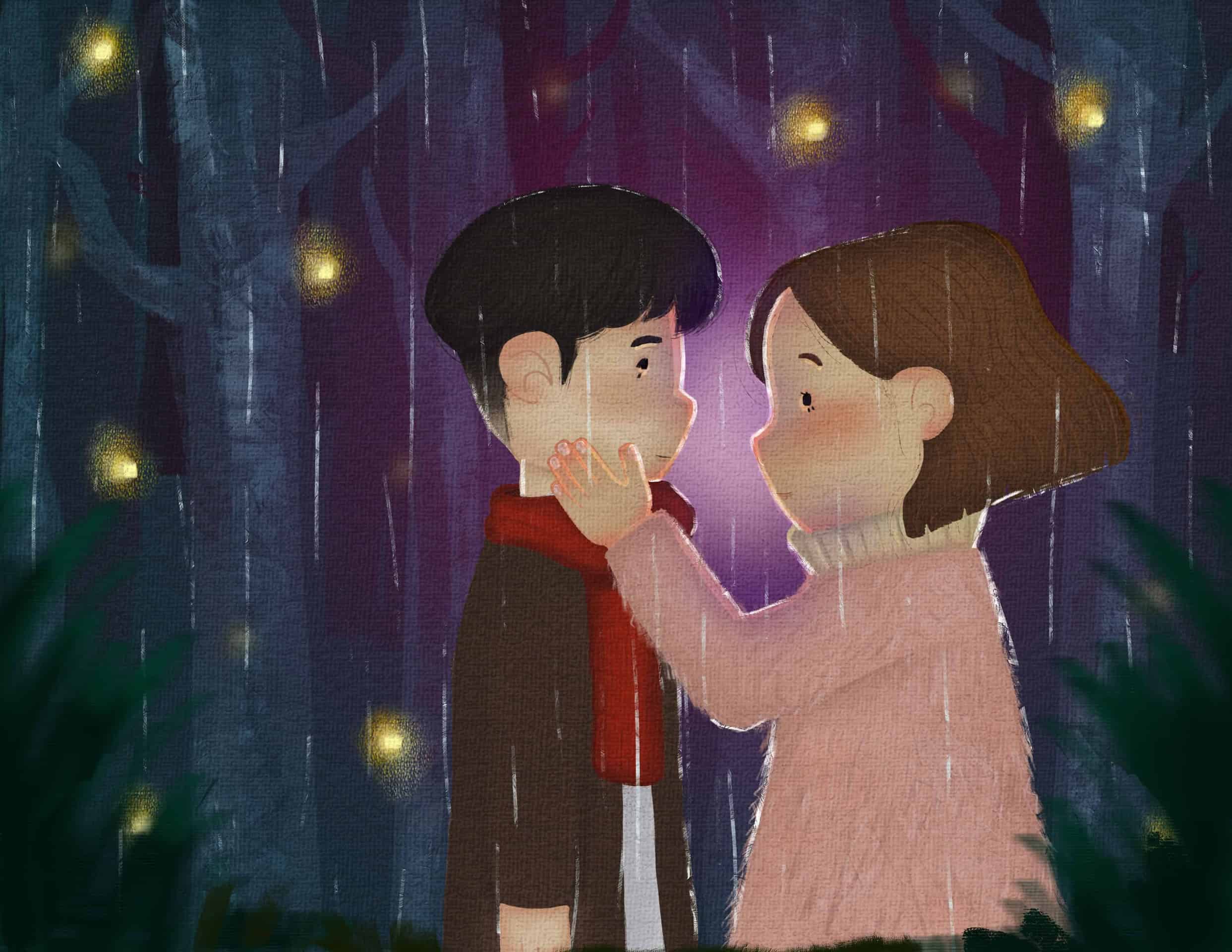 I was deeply inspired by the concept of light. With this project I wanted to show how much light love brings into our lives, even if it's dark, even if it rains. I see you means I see who you truly are, I see your soul and I think it is good enough, I see you on the inside.
For this project I used three personalized brushes from Adobe photoshop and a basic Wacom intuos tablet.
I first started with a rough sketch then added solid colors, shade +l light, blush, texture to both hair and clothes, outlined all the elements (skin, hair and clothes) and added little details (like loose hairs, all the fuzzes, and sparkles on nails etc). The last thing I did was the background, i used to layers to achieve deep (so one dark layer for the trees on the back and one more for the trees on the front) added details on the trees, added light, then in another layer I added the light of the characters as weell as the light reflections after that I made a new layer with a solid mauve/dark purple, I set the opacity level to 30% and "erased" Some areas to imitate light (again more and more light) and last but not least added a final layer of texture set it into overlay with a 30% opacity. On top of all that I added two more layers for the rain and the fireflies. It's all about layering jaja
I think they felt what I was trying to tell with this illustration. We all have had that one love who make us feel good enough and who love us for who we truly are. I hope that this project might inspire new illustrators to keep on creating to find things that make them feel like they are good enough. Or if you are going thru hard times it reminds you that for some people you are good enough.
If you are into illustration keep on practicing and sketching and never ever stop creating. Even if you feel that you are not making any progress you are. This illustration is completely different from my work from 2 months ago. It is crazy what consistency and practice can achieve, so keep on practicing and find things that inspire you.