IL BUON
Il BUON is a new Italian bistrot/grill restaurant/wine bar specialized in local cuisine with an international touch, using exclusively valuable Italian ingredients cooked with love. Our task was to take care of the branding project for the next opening in Napoli. We were asked to focus the identity on the Italian tradition, with a modern breath, creating a strong, recognizable identity, declinable in many variations. The easy and friendly mood and the cozy atmosphere had to be paramount throughout the whole communication.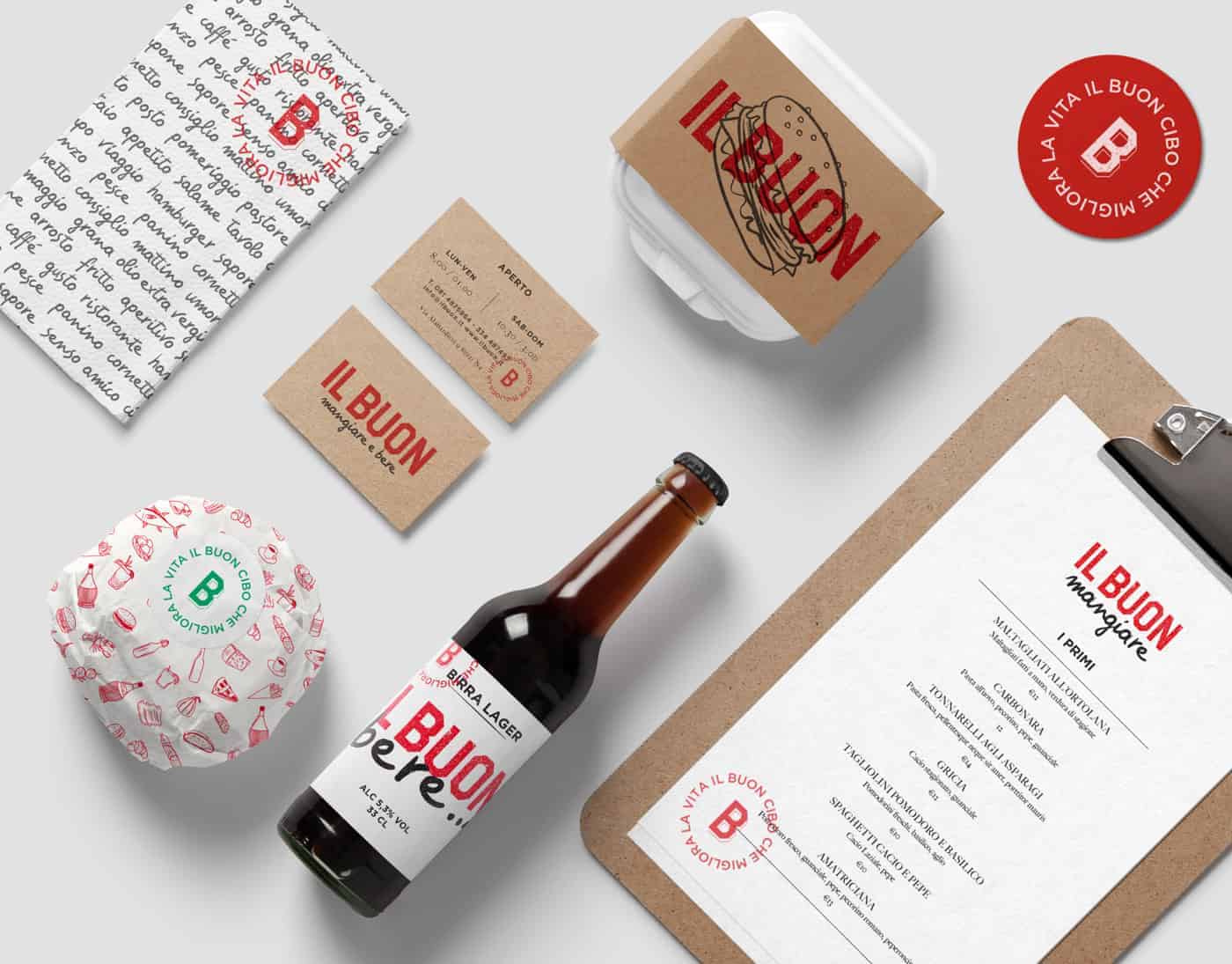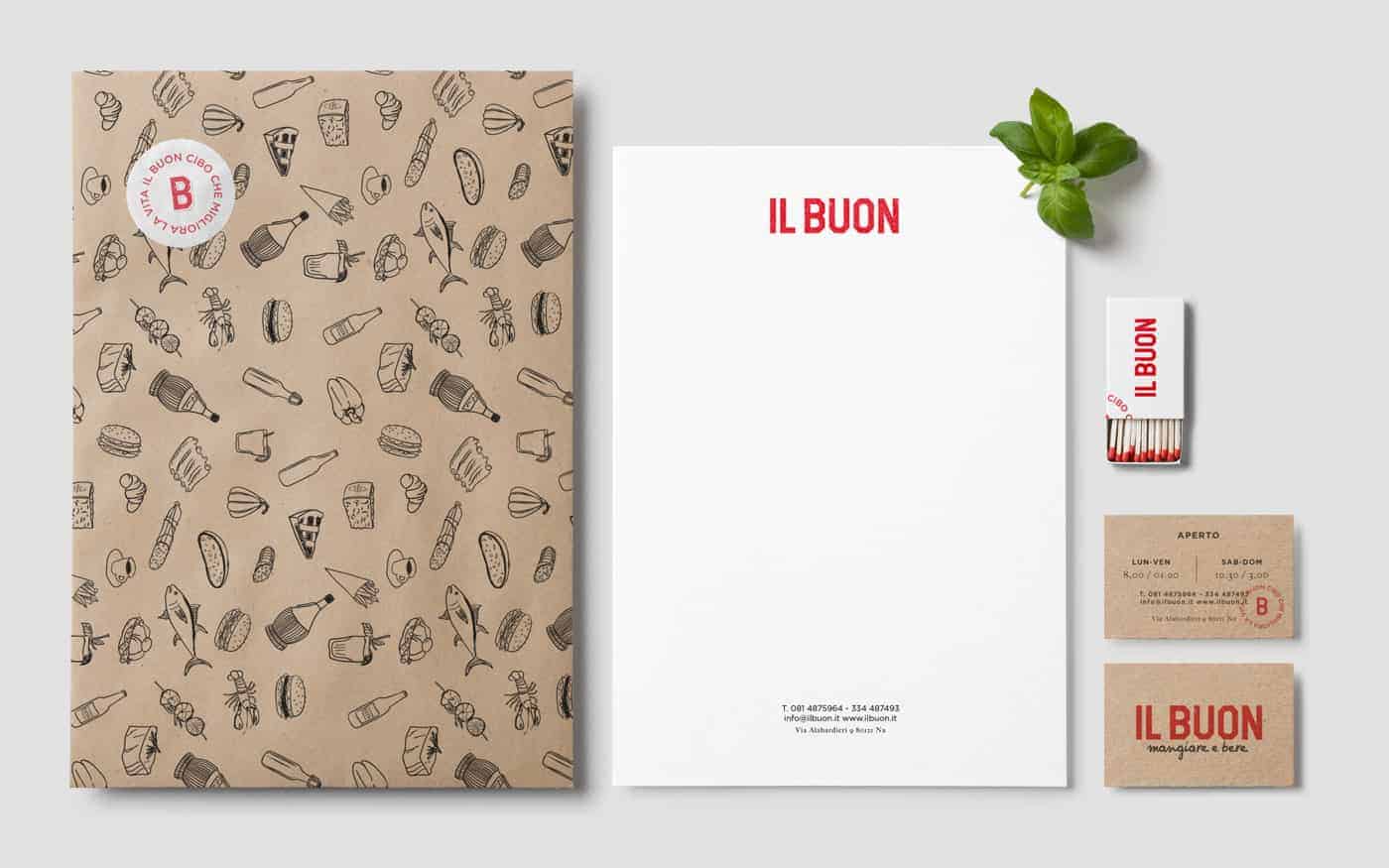 The brand had to recall "the good old days", but updated to the present with a twist of cultural contamination.
We choose to base the identity on an impacting typographic logo, taking inspiration from old Italian street signs. Our aim was to characterize the whole identity with a taste of traditional (Italian) style.
The logotype (the fixed element), paired with verbal and visual components (the dynamic element) highlights products and concepts, creating a complete and strong branding system.
We researched a strong interaction between the visual and verbal identity, achieved through the combination of the logotype with the product names, food illustrations, and classical Italian common sayings.
This combination translates visually the two souls behind the idea: the logo with his vintage character represents tradition, while the copy, manual, instinctive and mutable, reflects both the intention to revise and experiment and the artisanal cuisine.
We wanted the brand to have a manual/organic and playful touch, contrasting with the rigorous Rationalist inspired logotype.
To obtain this mood we created a hand-drawn, intentionally "unrefined" typeface. The letters were then scanned and digitized. With the same manual style we designed a set of illustrations of foods and kitchen tools.
We used mostly Abobe Illustrator to design the logotype and vectorizing and finishing the letters and the illustration.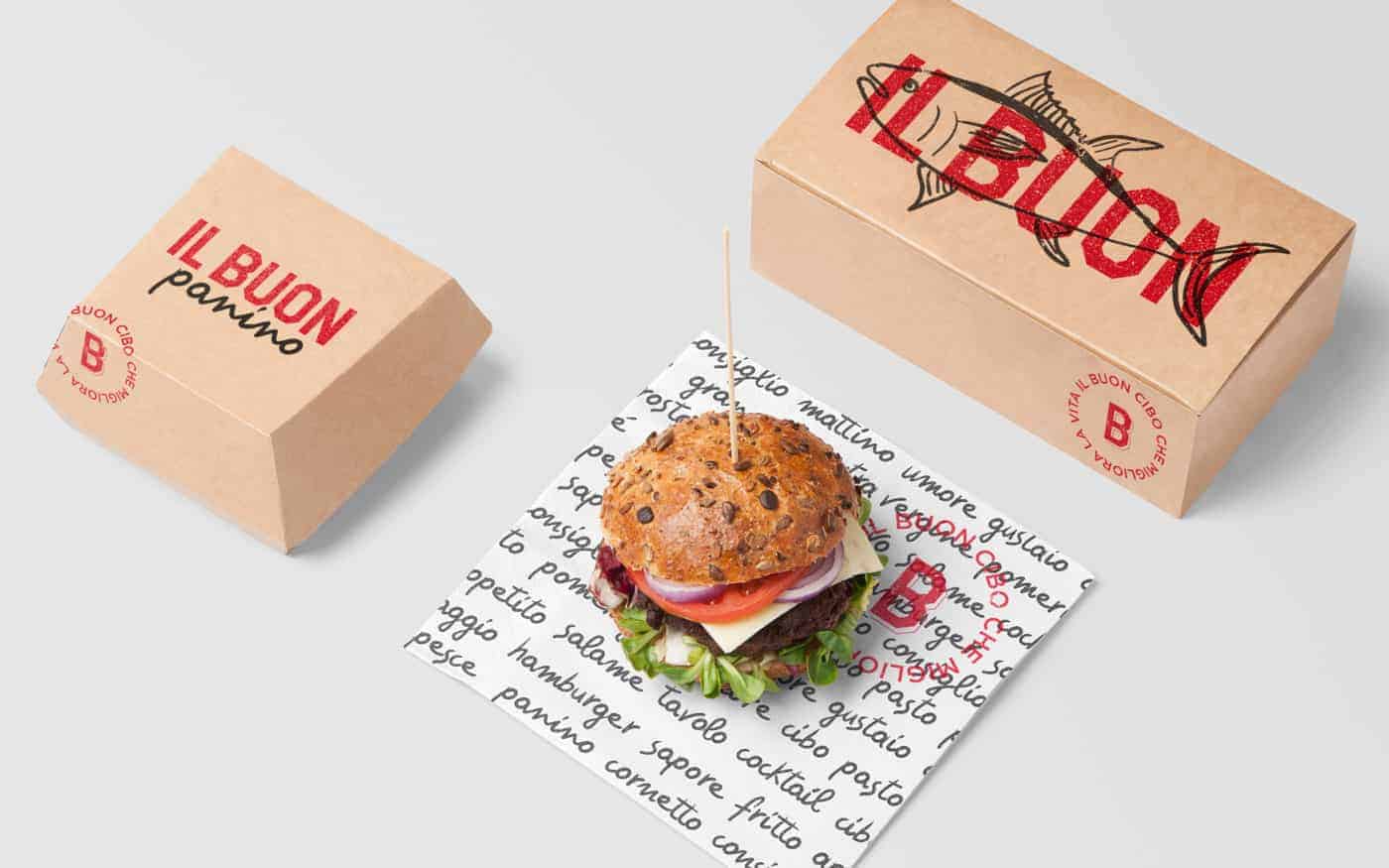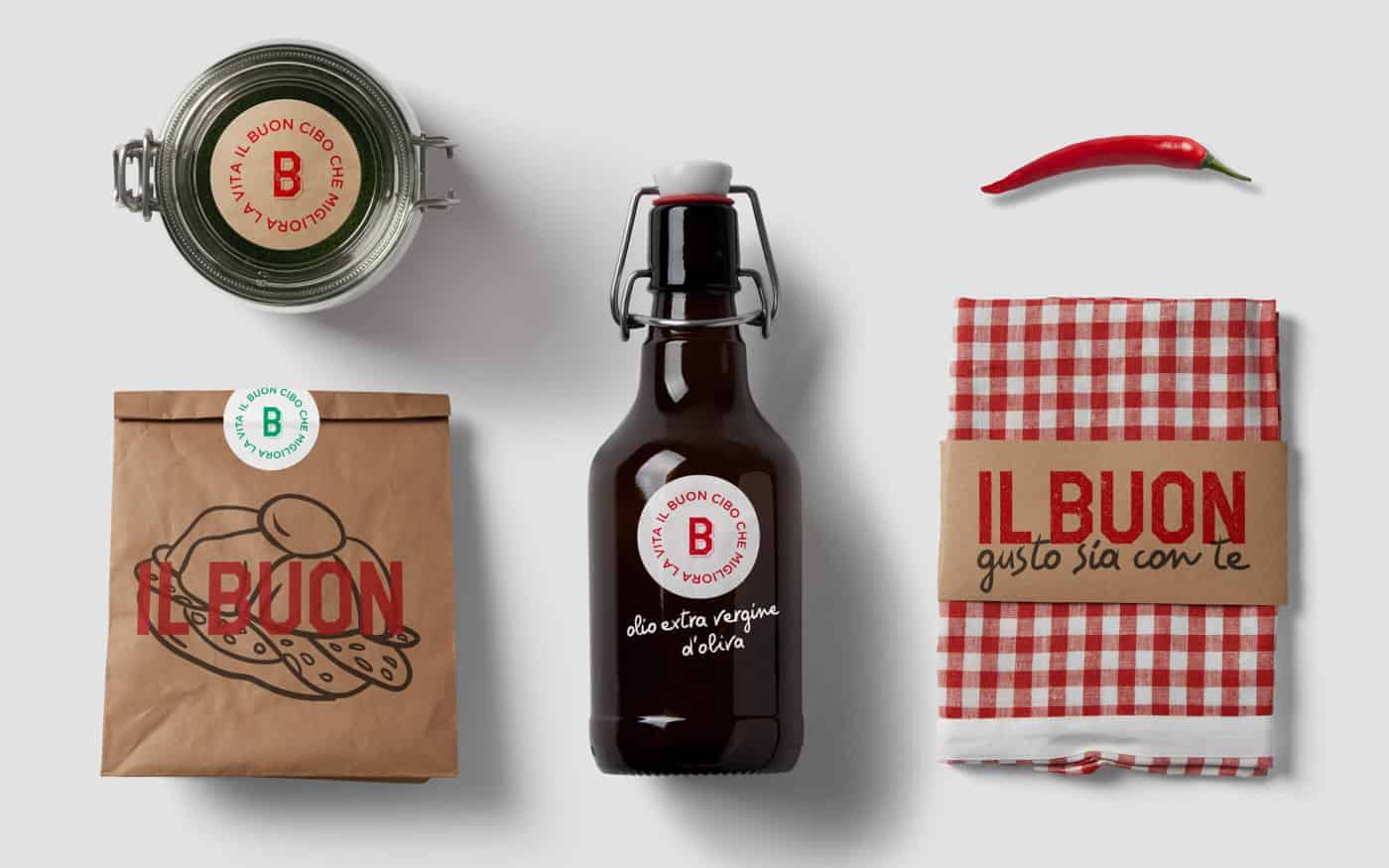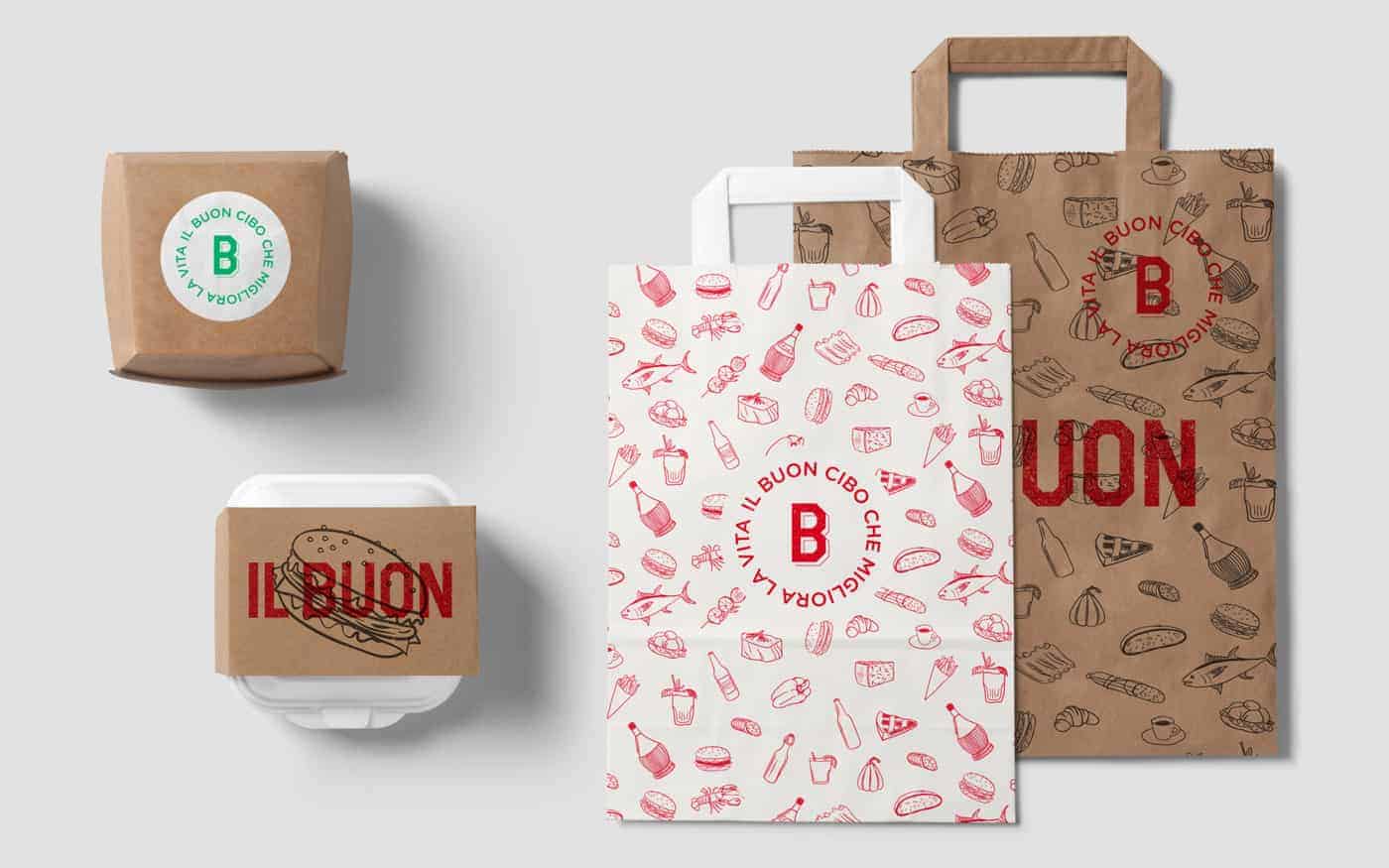 The clients loved the outcome and the design process went smoothly.
Since the restaurant is still in startup, we can't evaluate the public response at the moment.
The feedbacks we will receive from people in the future will be important to understand how to implement the identity and evolve the brand.