Illustrated Idioms
These illustrations were created for "What the Heck Does That Mean," a series of games using picture cards that teach literal thinkers, kids with ASD, and non-native speakers the meanings of idioms. The often-comical literal translation of each phrase is shown on the front of each card. The concept was developed by Western Psychological Services and is sold at the Creative Therapy Store. Art direction by Stacy Messerschmidt.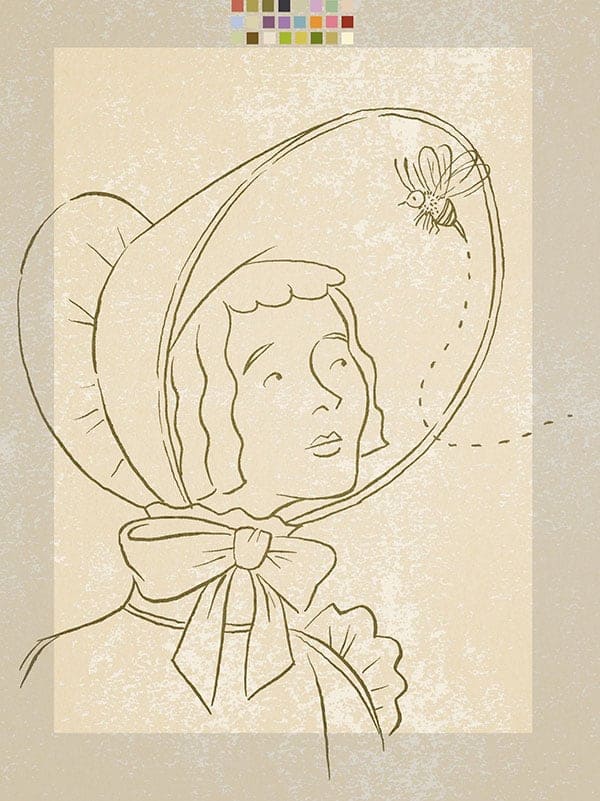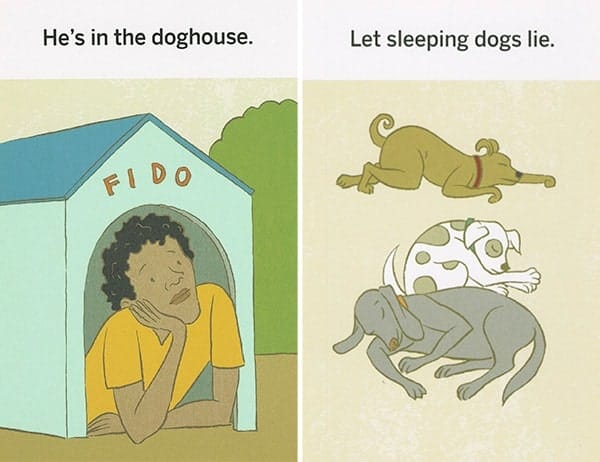 I was commissioned by Western Psychological Services which provided the list of idioms to illustrate. I worked with a subject matter expert to fine-tune the illustrations. For example, my initial sketch for "he's in the doghouse," showed a man with a sad expression. The advisor pointed out that this gave a clue as to the implied meaning of the idiom rather that illustrating the literal meaning, so she suggested the expression should be more neutral. There were a lot of small nuances like this suggested by the advisor. Since Western Psychological Services had a limited budget, I provided them with black and white line drawings, a texture layer and suggested color palette and their staff added the color to the drawings.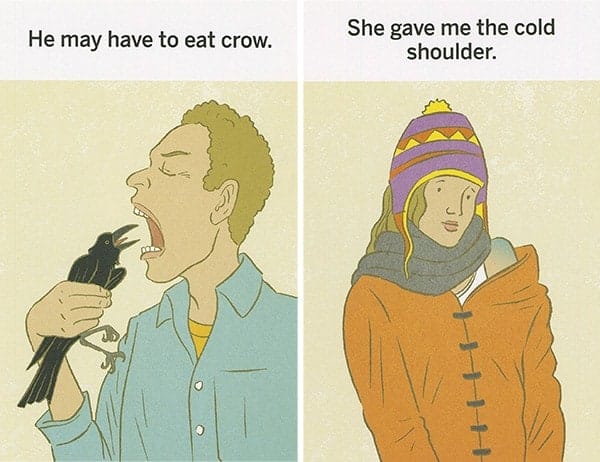 The drawings were made with a crow quill pen on paper, scanned with an Epson 10000XL and saved as an Adobe Photoshop file. Each photoshop file had a texture layer, color palette and suggested crop area to assist their staff with the coloring.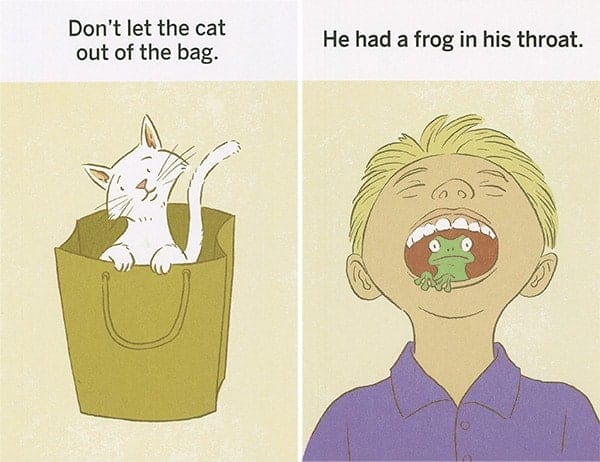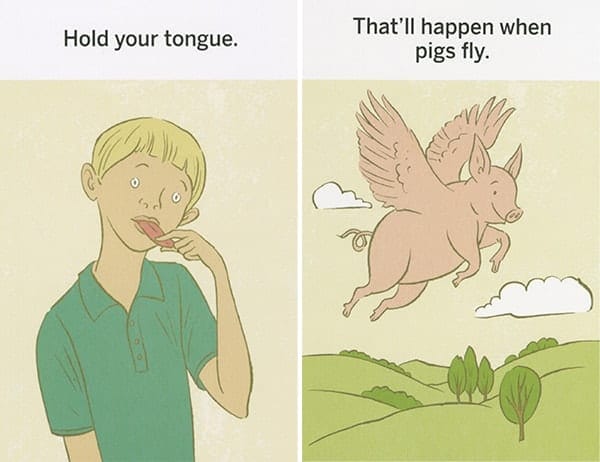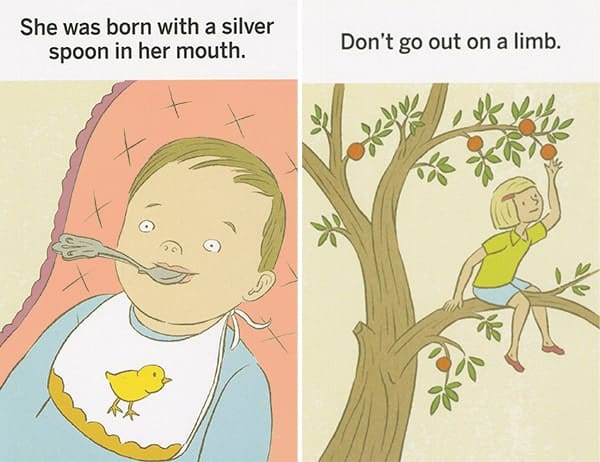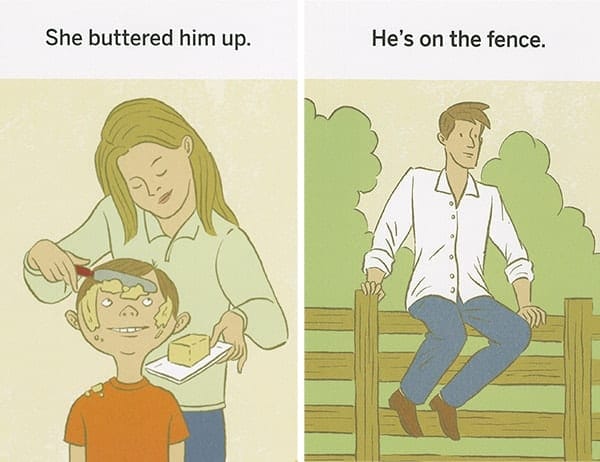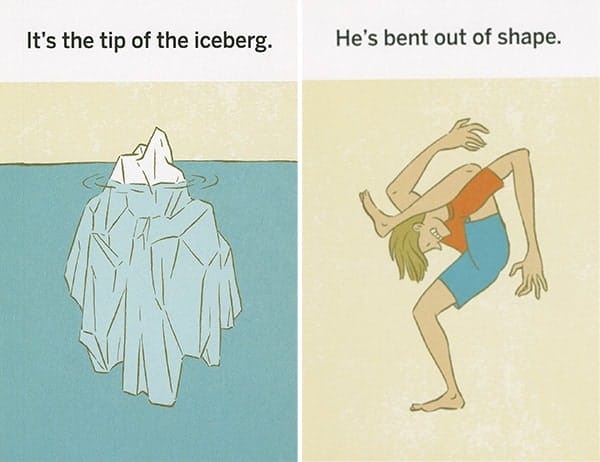 People are fascinated by idioms, which can seem nonsensical to those unfamiliar with American English. I learned how comical some of these expressions must seem to the uninitiated. It was interesting to note that some native American English speakers, who think very literally, also have trouble with these expressions. I also learned to fine-tune my depictions of "literal" verses "implied" meanings.