Industrial Restaurant Zenobia, Dubai
Designed and executed a high-end industrial restaurant (240 sqm). Located in City walk II, Dubai. Main design concept & theme was to create a modern looking restaurant with some industrial finishes.
Concrete bare flooring, grey toned walls, rustic metal, and Main decorative 9 Meter wall are the main visible elements in the design.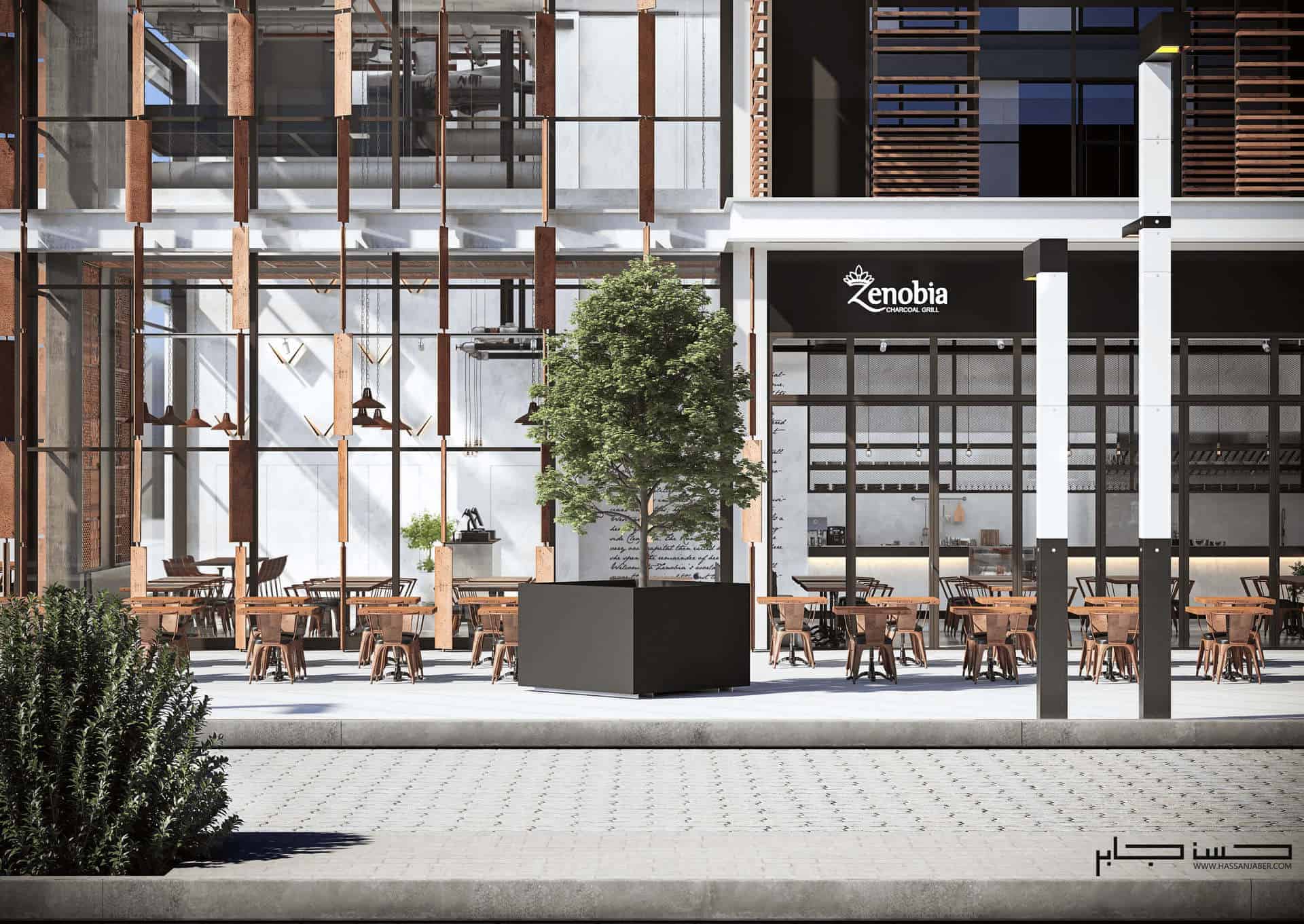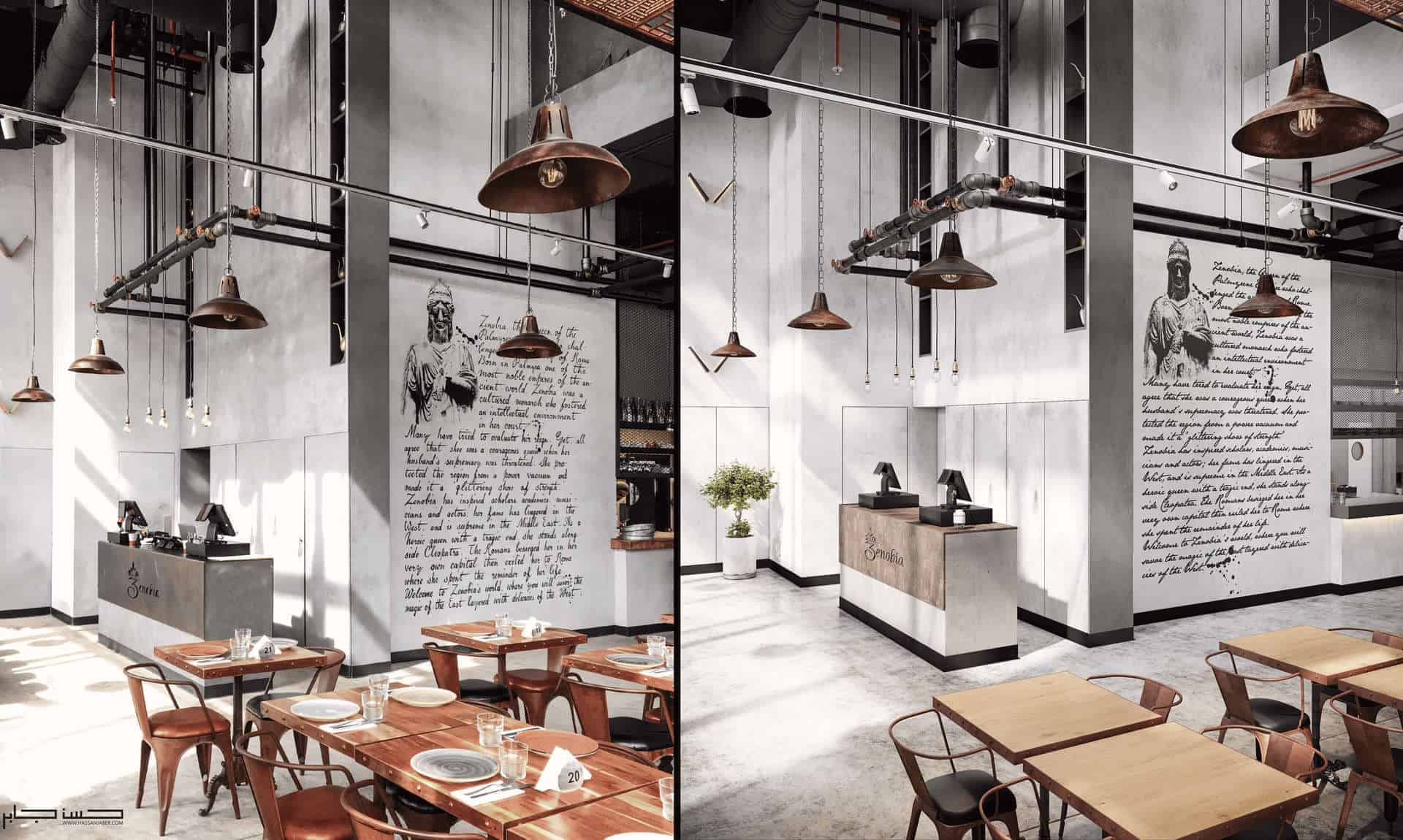 It was a concept 3d rendering proposal that turned into an actual project. It was made for Zenobia restaurant, the client owns a restaurant in Australia and he wanted to create a catchy modern/industrial looking branch in Dubai. The concept and plans were made in around 1-month execution took around 5 months.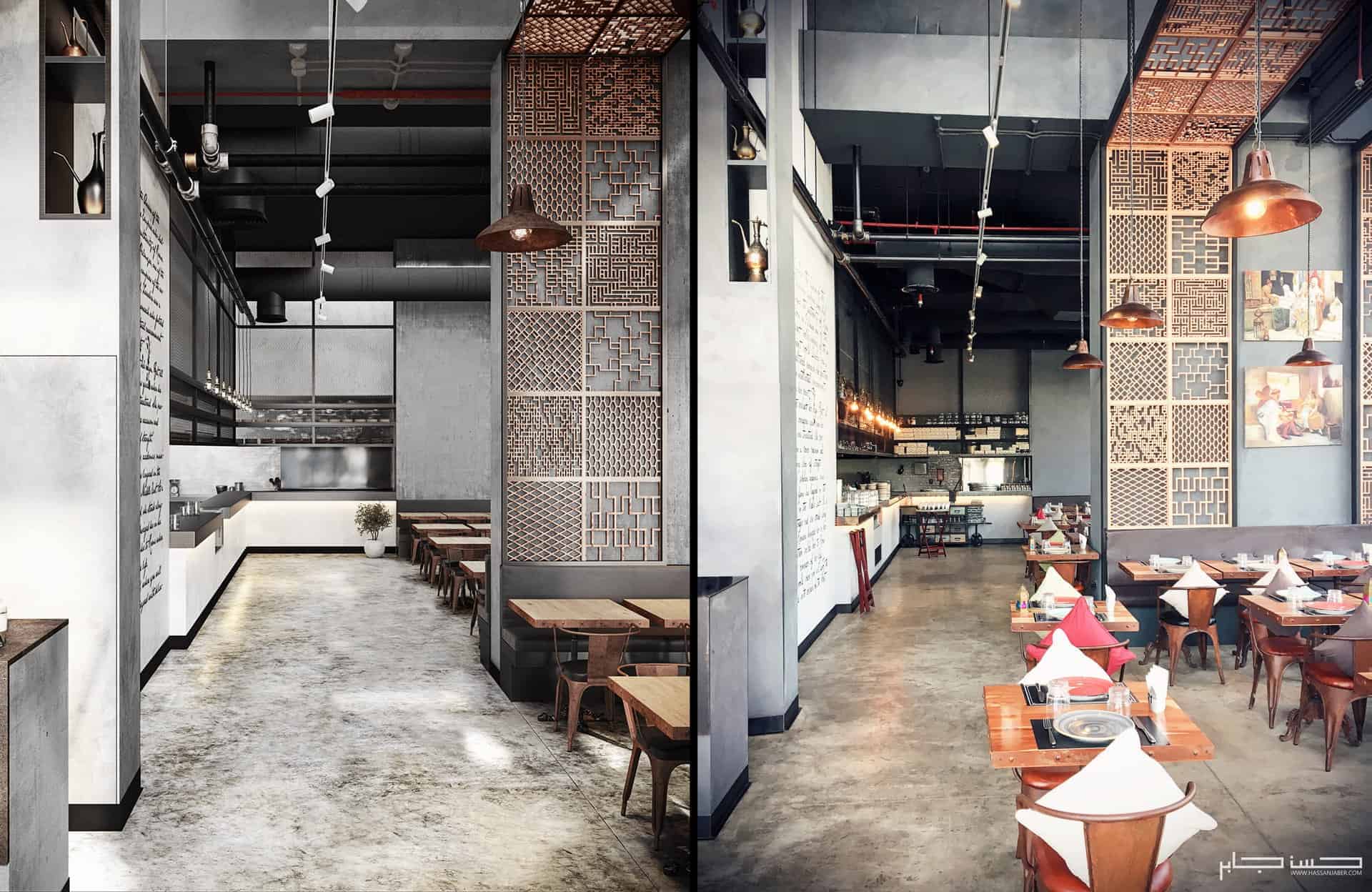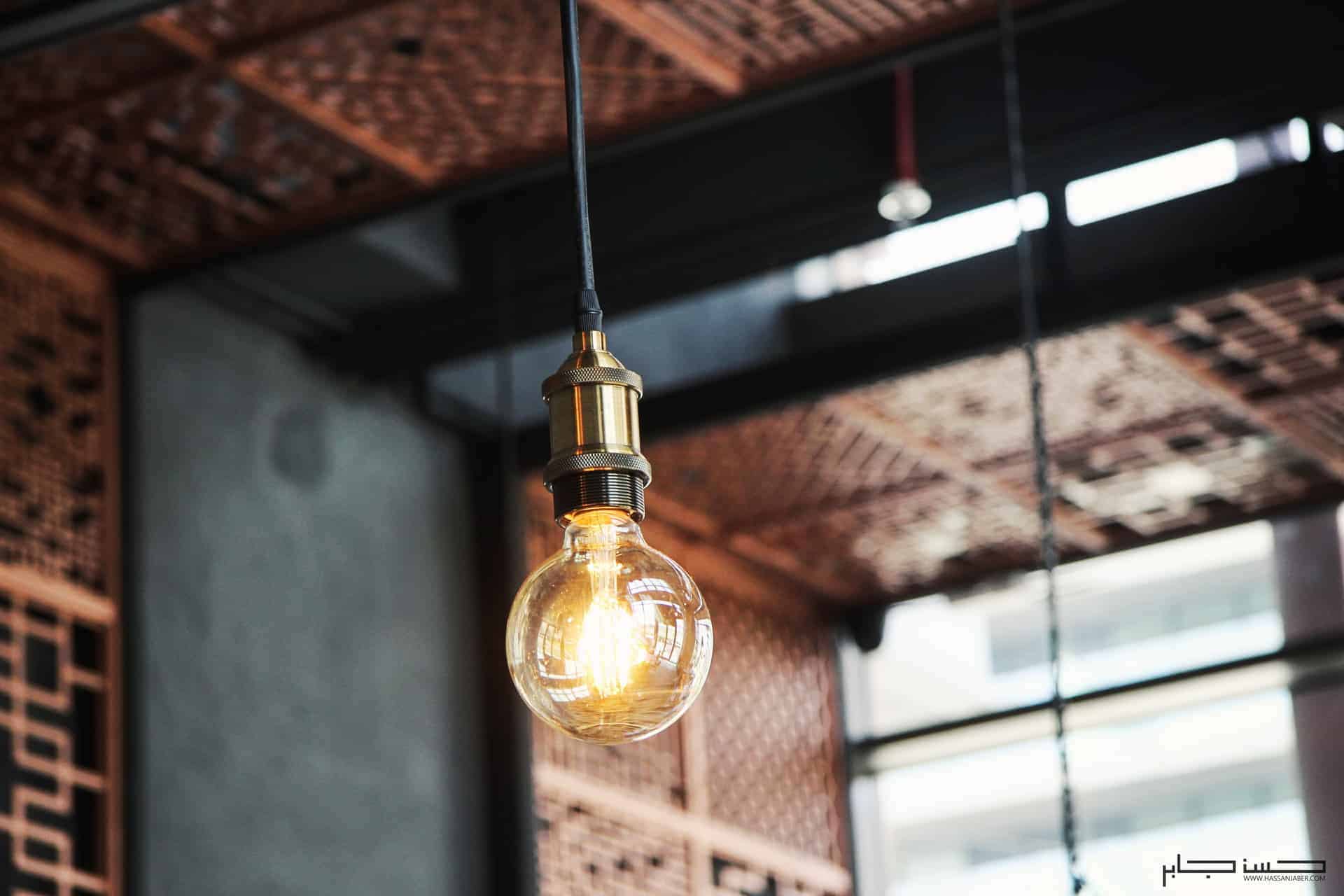 Mainly I used 3ds max & photoshop for 3d Renders + Autocad for planning and detailed drawings.
in my designs, I always try to keep colors and the mood minimal and light. the industrial style is what I aimed for, dark and light grey colors were used for the walls. two high rustic U shaped pattern element were introduced + decorative stell ducts in the space.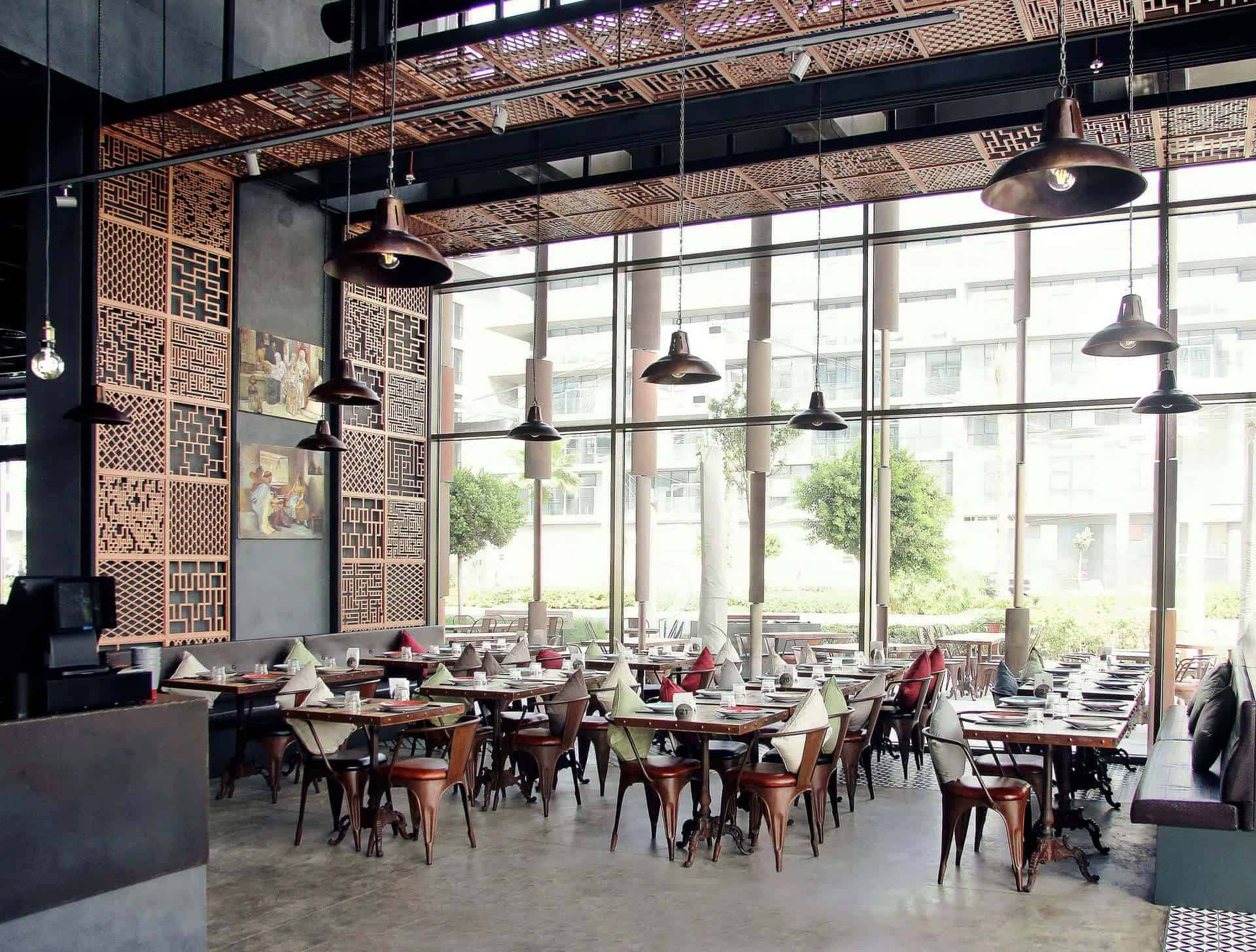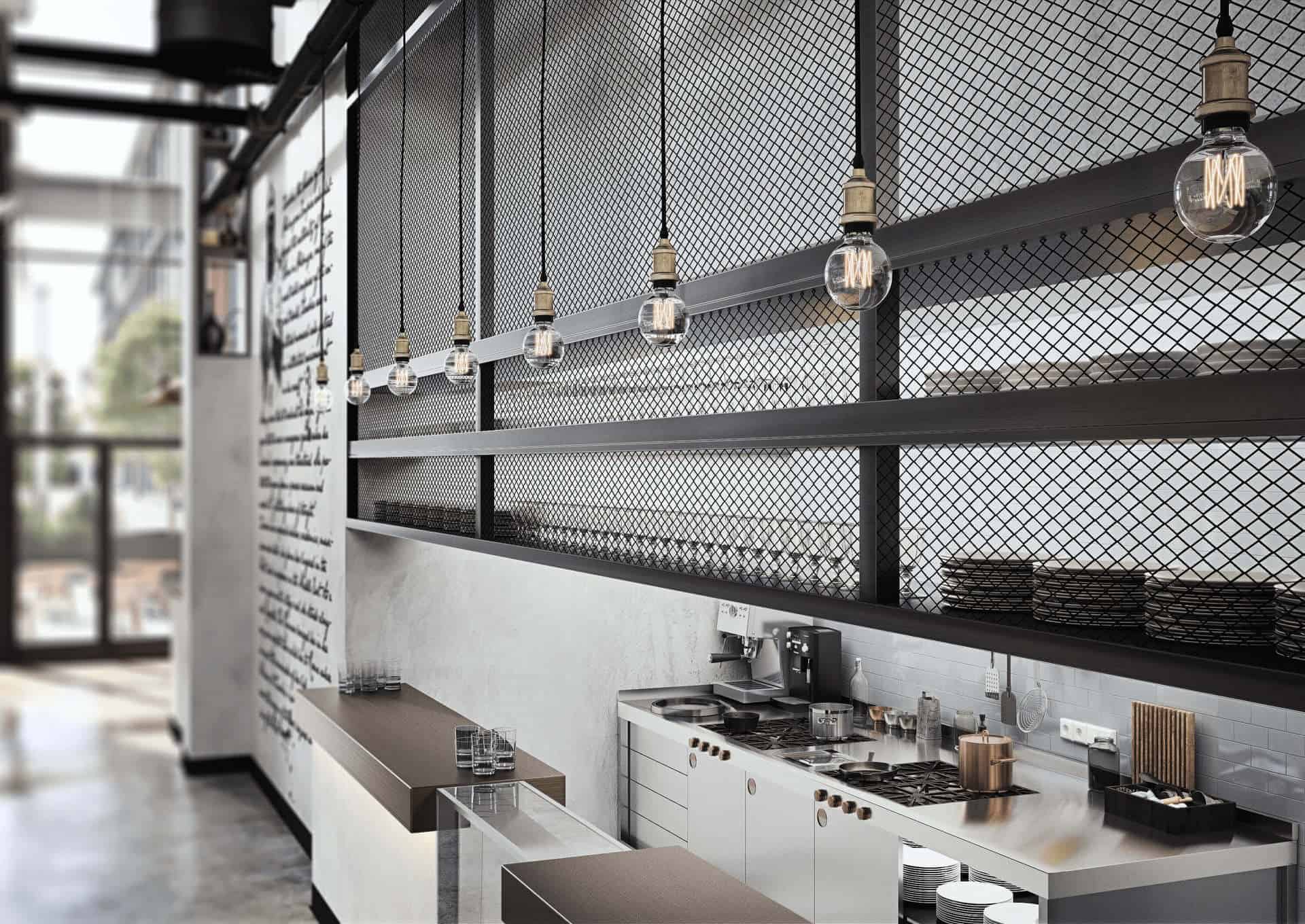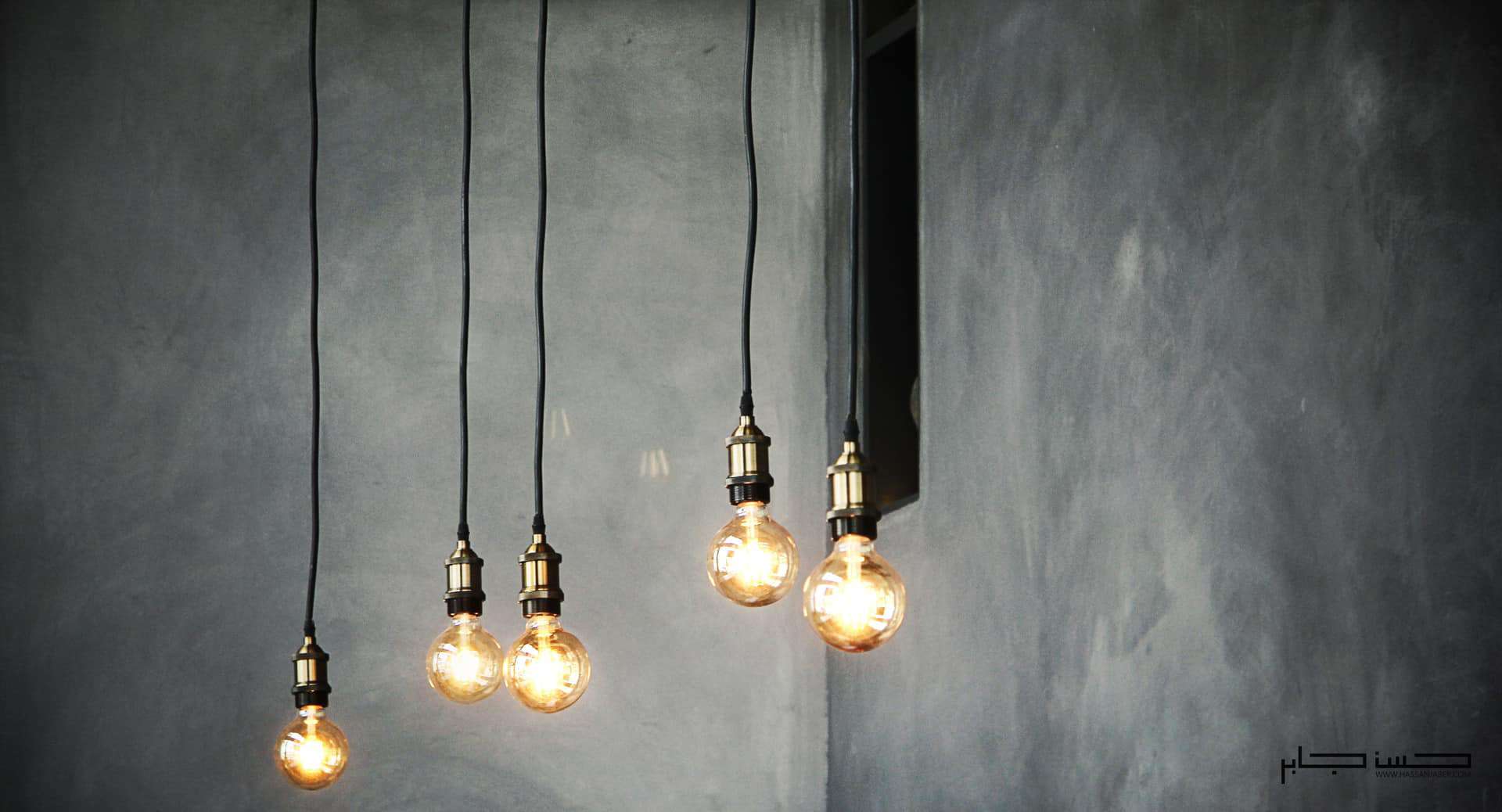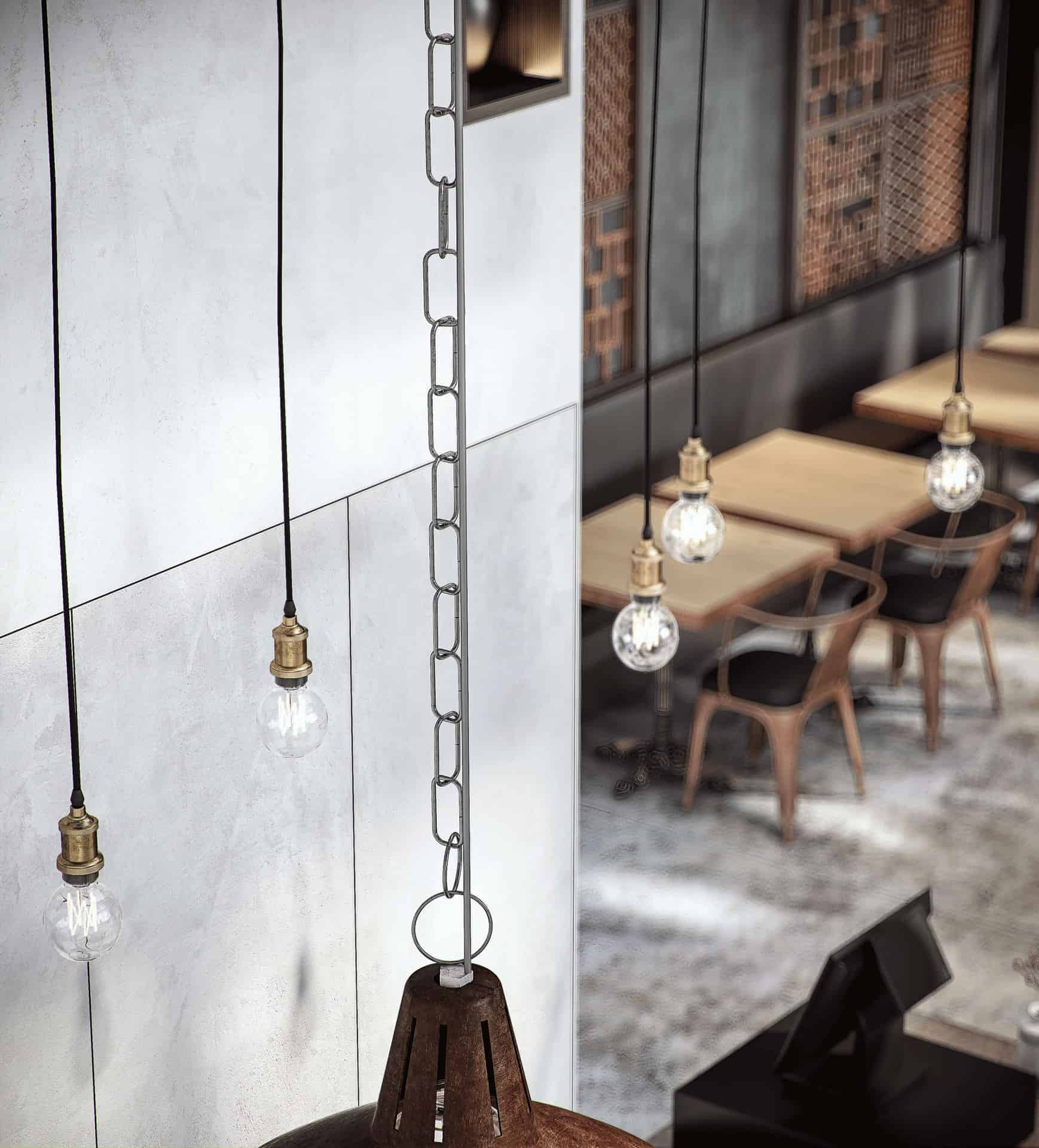 people and the client loved the fact that the 3D renders & the actual project were 90-95% accurate.
My tips for designers is to fully use their 3D skills in order to produce accurate designs, it helps in tackling all design issues.
it was my first commercial executed project and I was fully responsible for (design, concept, and execution) I learned how to tackle design and site problems and how to come up with solutions.
My tips for designers is to fully use their 3D skills in order to produce accurate designs, it helps in tackling all design issues.
you can find a fully detailed making off design & 3d of the project + downloadable free models in the following link
https://www.behance.net/gallery/62850249/Making-of-Zenobia-Design-3D-Free-Models