INFINITY - sculptural lamp & packaging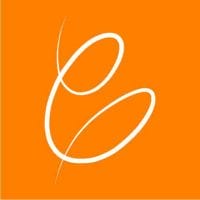 Infinity is a sculptural lamp, made in steel, shaped by hand.
I looked for this form because I wanted something that best represented the circularity of life and the events that happen to us. Light is the means of transmitting the emotions that I wanted to express with this project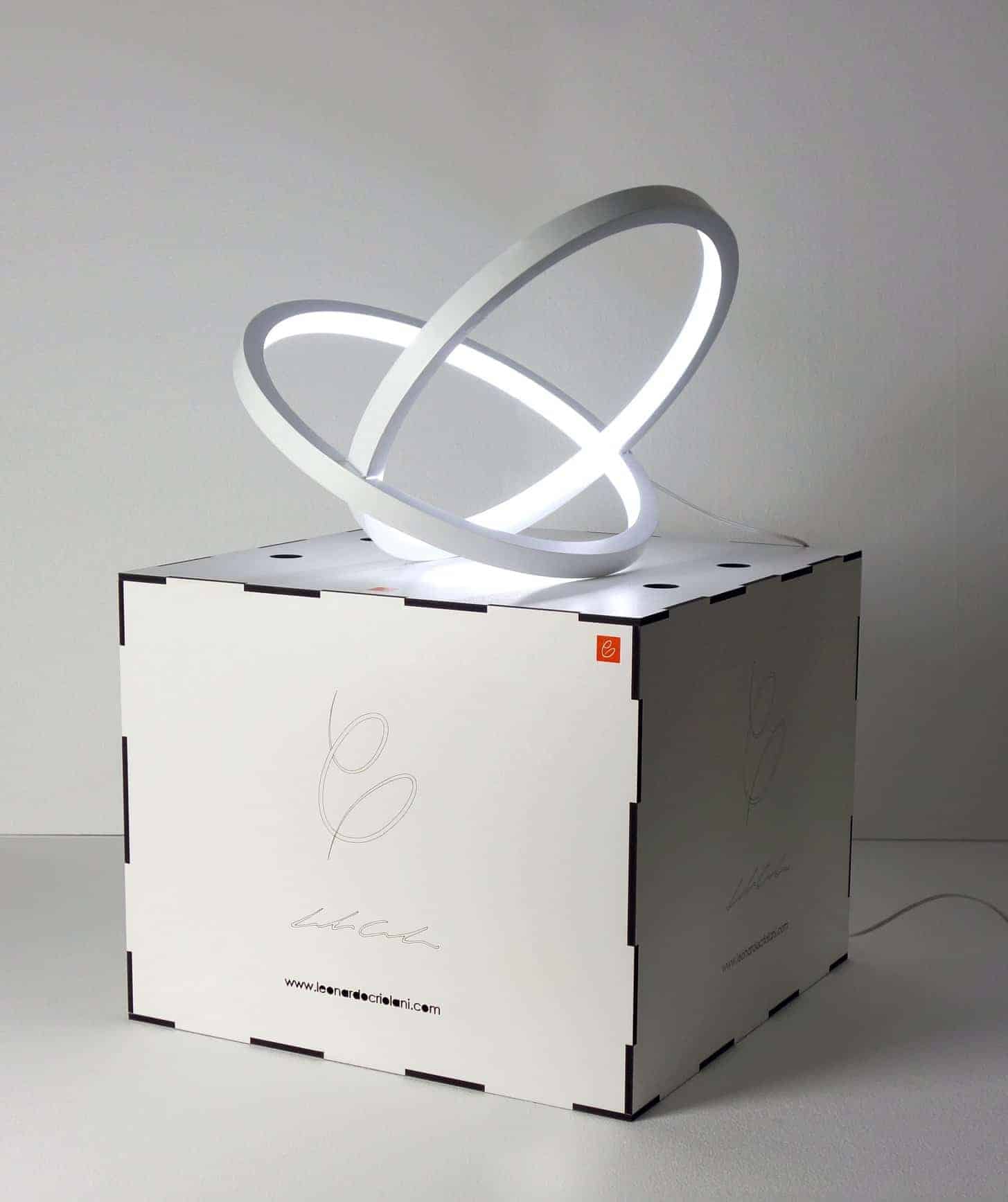 The shape of the lamp, and the particular, non regular, intersection of the two elements, are studied to create different perceptions from different angle of view. The circle rapresent the concept of endless.
Dim. : 40 x 40 x 40 cm
Steel structure
Led light
White finishing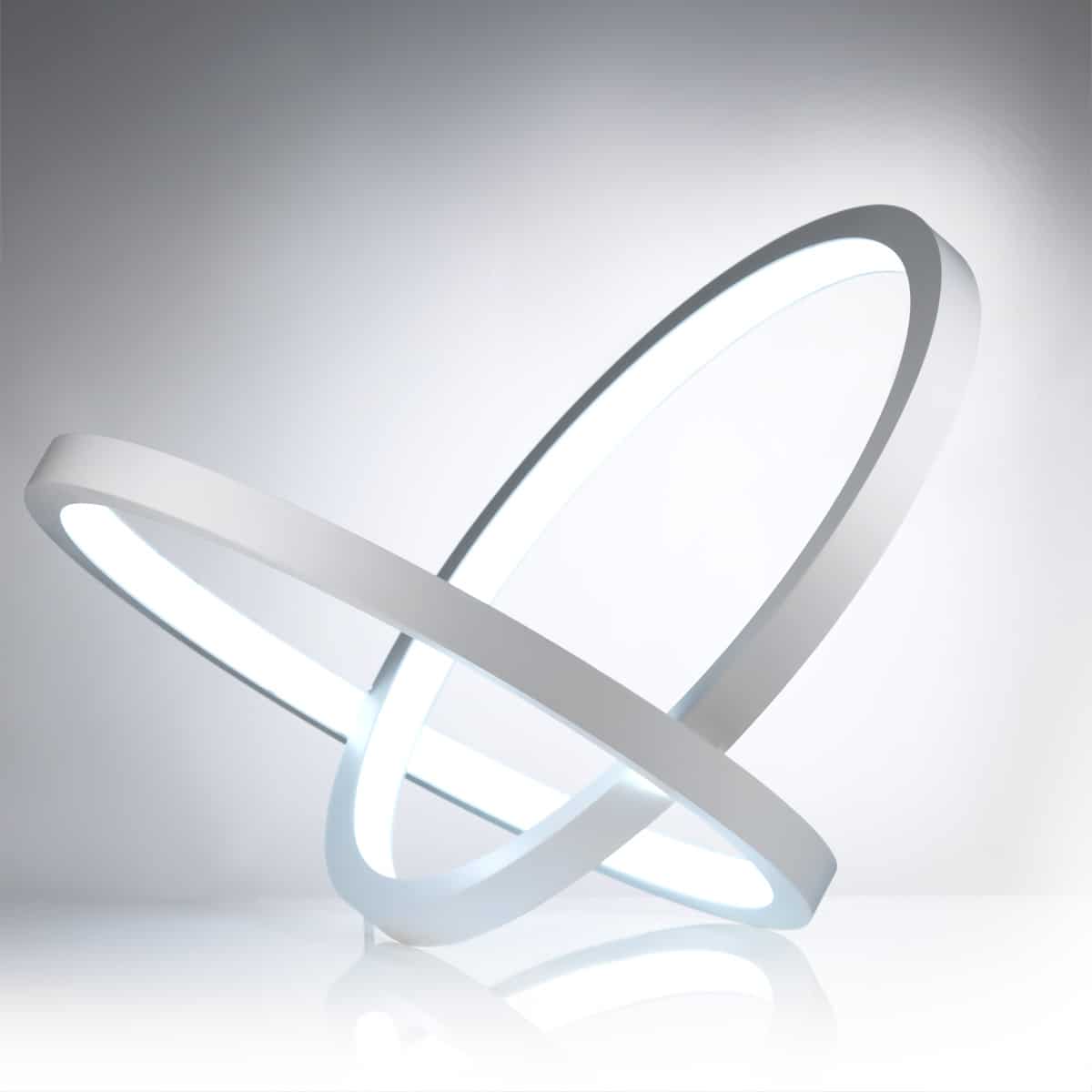 For the lamp, I've used steel, laser cut steel, and white coating. Led light source covered by white acylic cover.
For the packaging, I've used MDFbased wood lasercut and marked whit my logo. The box are designed to kepp all the faces togheter, just with a few o silicon glue.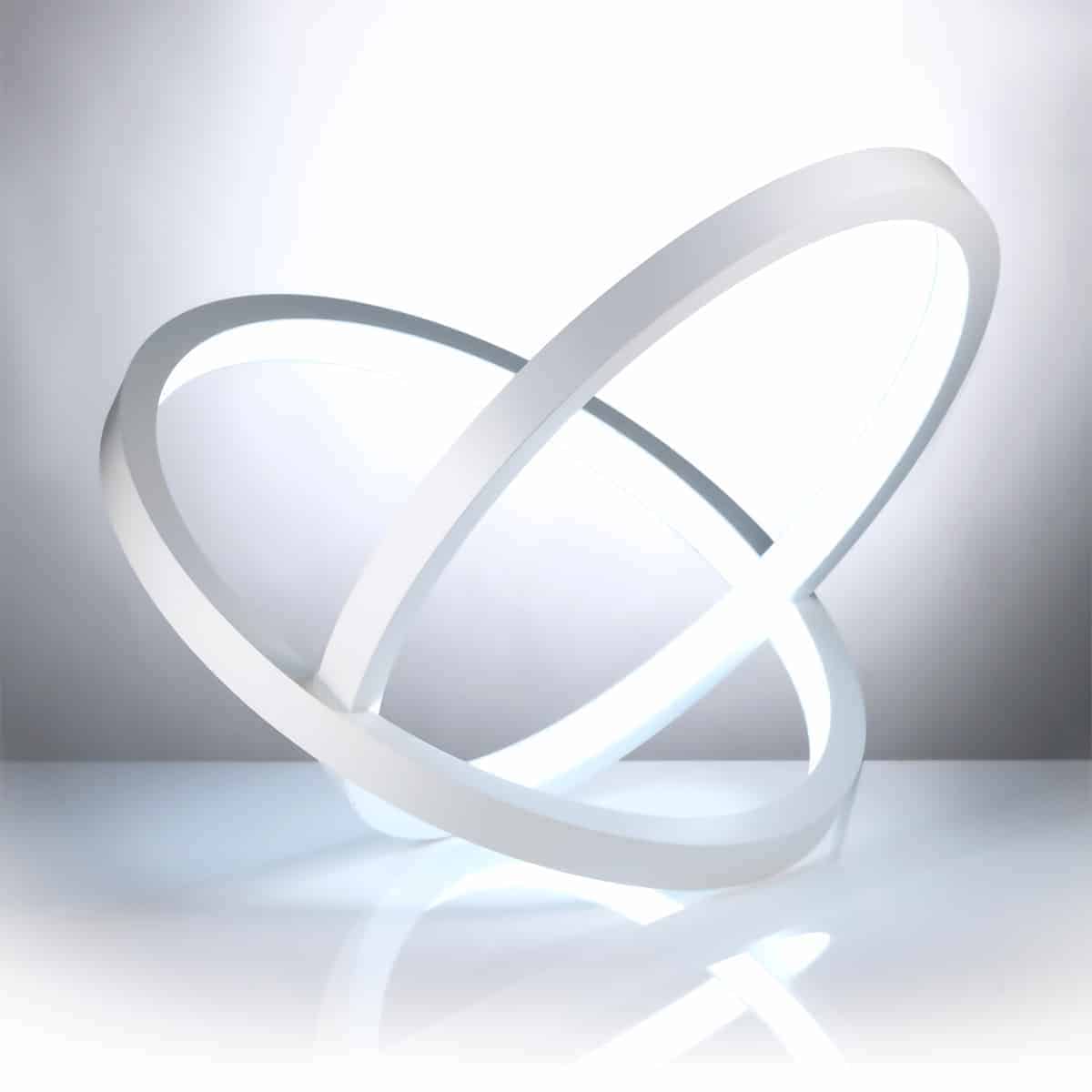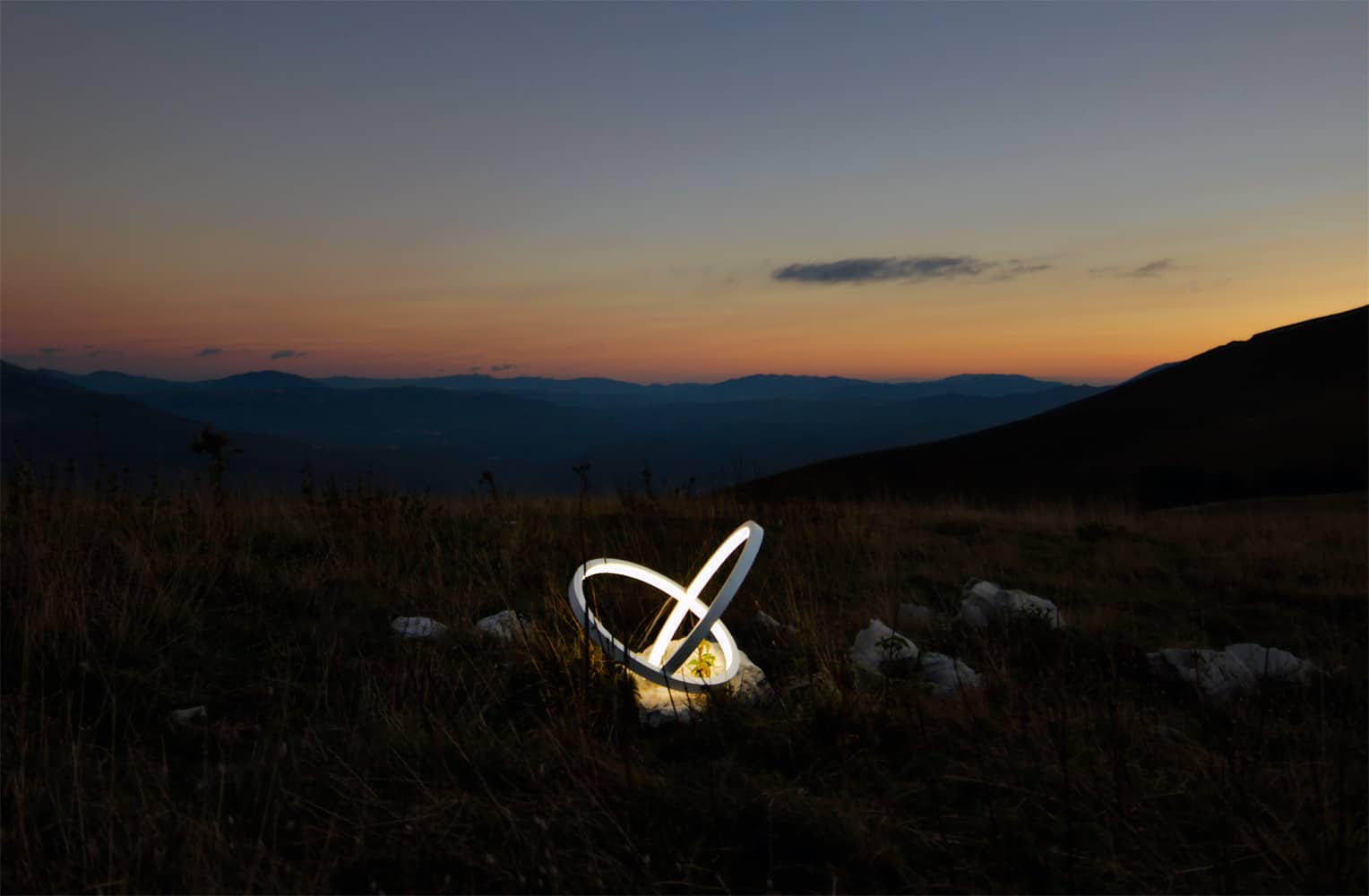 I've received a lot of feedback, both positive and negative about this project. However, people complimented the idea of ​​the lamp and the idea of ​​how to make the packaging.
liked the idea of ​​the laser-cut wooden box with engravings and assembly