J. of Hearts is a personal project designed as a gift. In this project graphic designer Ioana Archontaki wanted to illustrate how different and subjective the notion of "space" and "universe" can be. Distance and time have a scientific significance but their true meaning and value seems to be in the eye of the beholder.
For example, if you spend time with your loved ones, time flies and the journey back home always feels shorter than leaving home. So, in this project I tried to define my own universe. Maybe expand it a little bit. The illustrations of the cards showcase minimalist thin line space related icons to depict the new universe I am living in. The cards themselves are shaped and die-cut in a fold-like way, with space icons in the front and an out-of-space pattern in the rear.
-Ioana Archontaki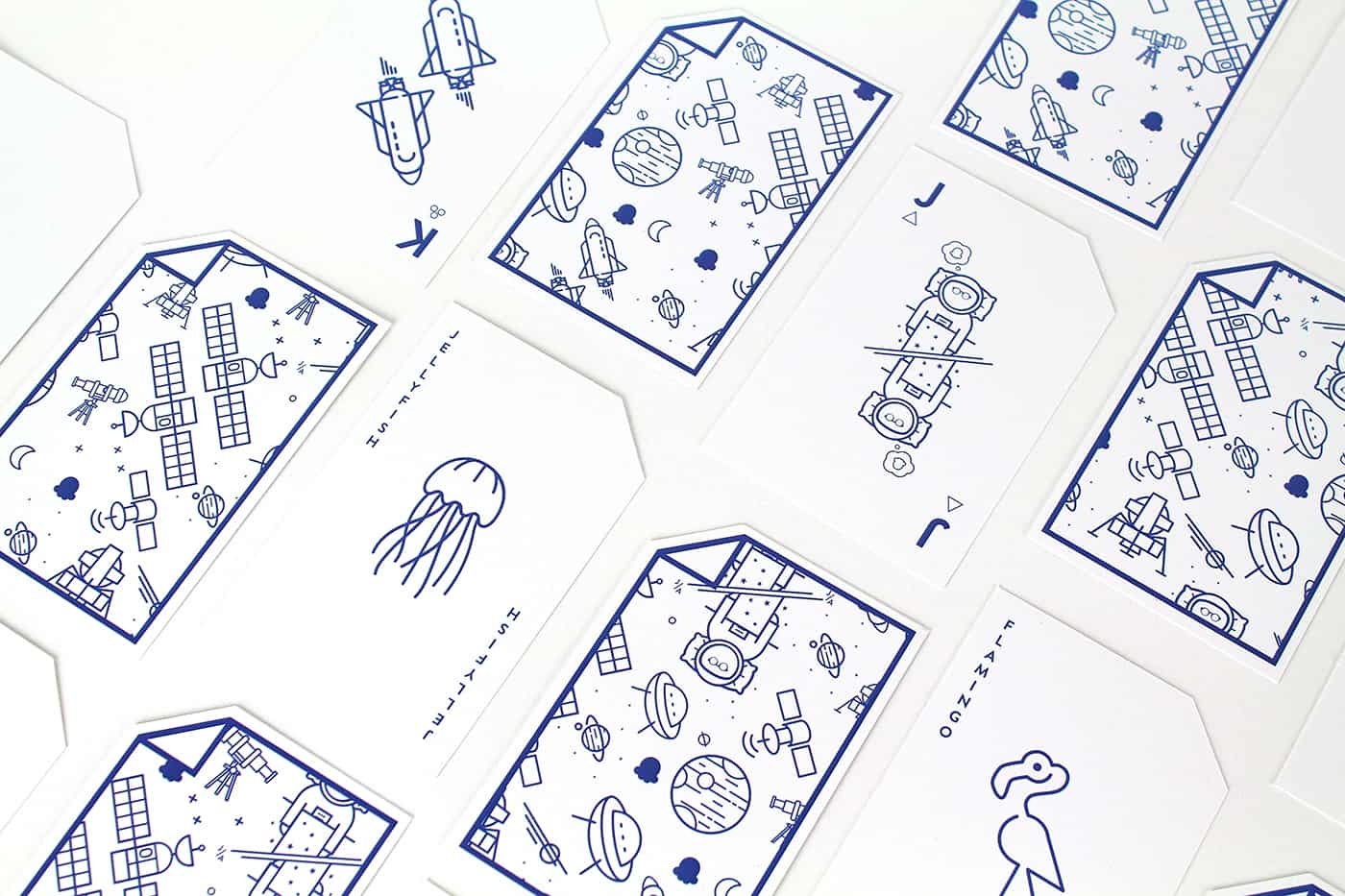 The die cut of the cards and the space-related illustrations played such an important role to define the look&feel and, as the project was starting to have a more solid direction, it all sort of fell into place. Inspiration..well…so many things! Water on Mars, Red Ice on Pluto, the X- files, my everyday life, my deep need to mind travel and day dream!
-Ioana Archontaki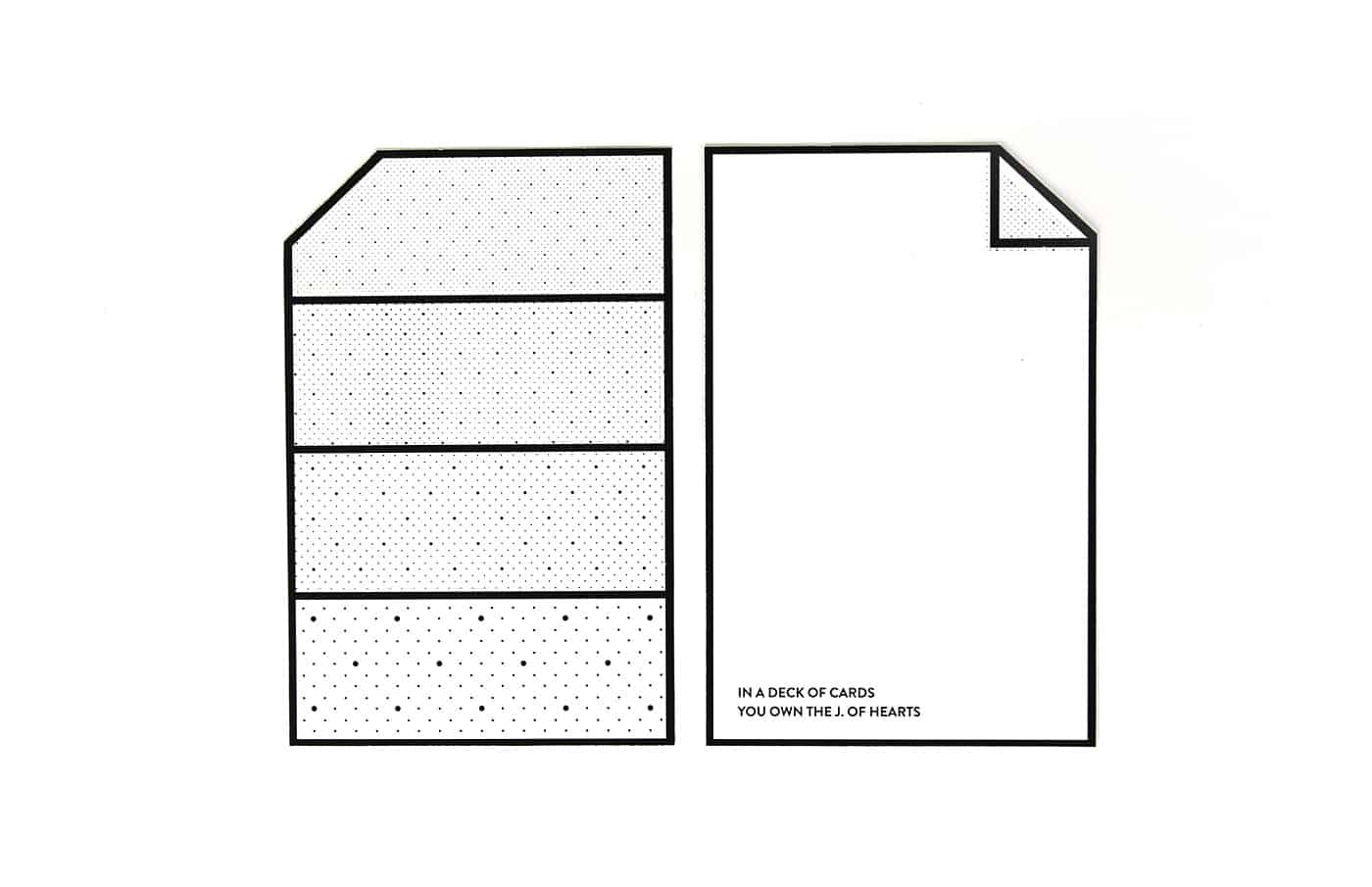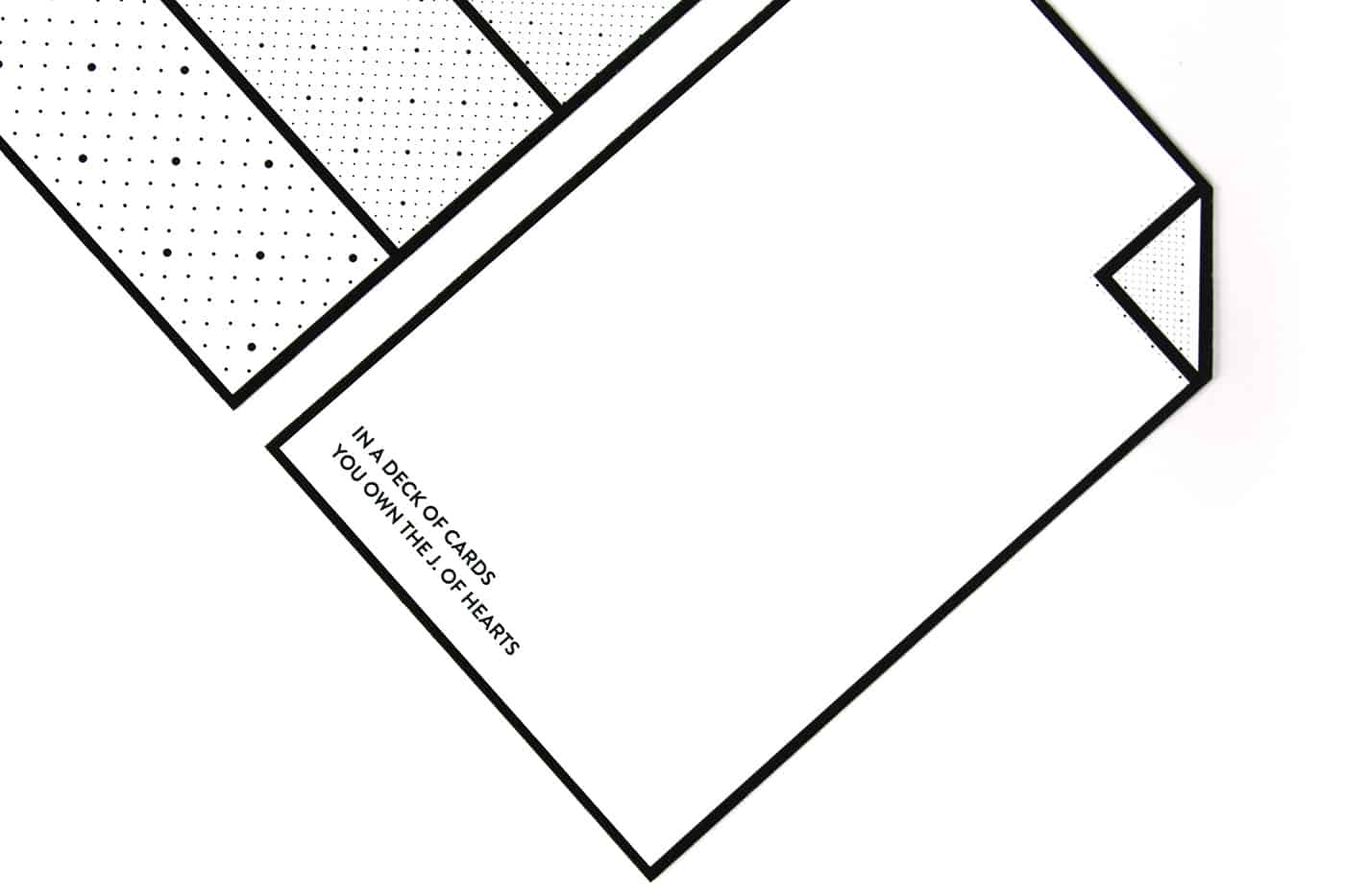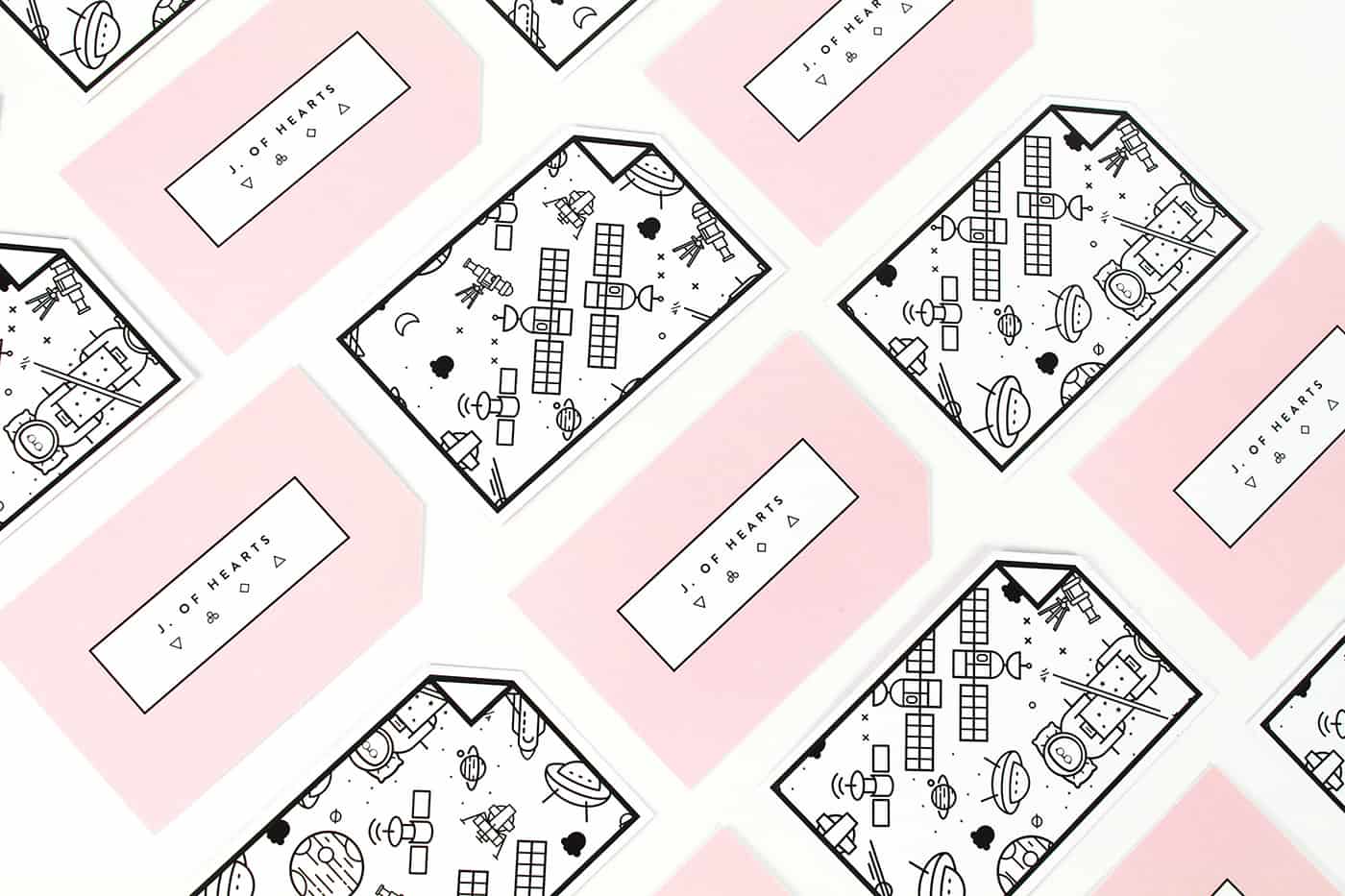 My style is still evolving and I really like that. There are things that I would not try or experiment with and for these I am pretty sure, but there are so many techniques that I would like to get to know and work with and so many things I don't even know yet that could excite me. I would say that I am most likely moving towards minimal aesthetics that try to blend into a contemporary urban lifestyle but, on the same time, convey a greek character and hit that emotional nerve. There are many designers I completely adore for so many different reasons. Onogrit Design Studio and McBess would be the top two!
-Ioana Archontaki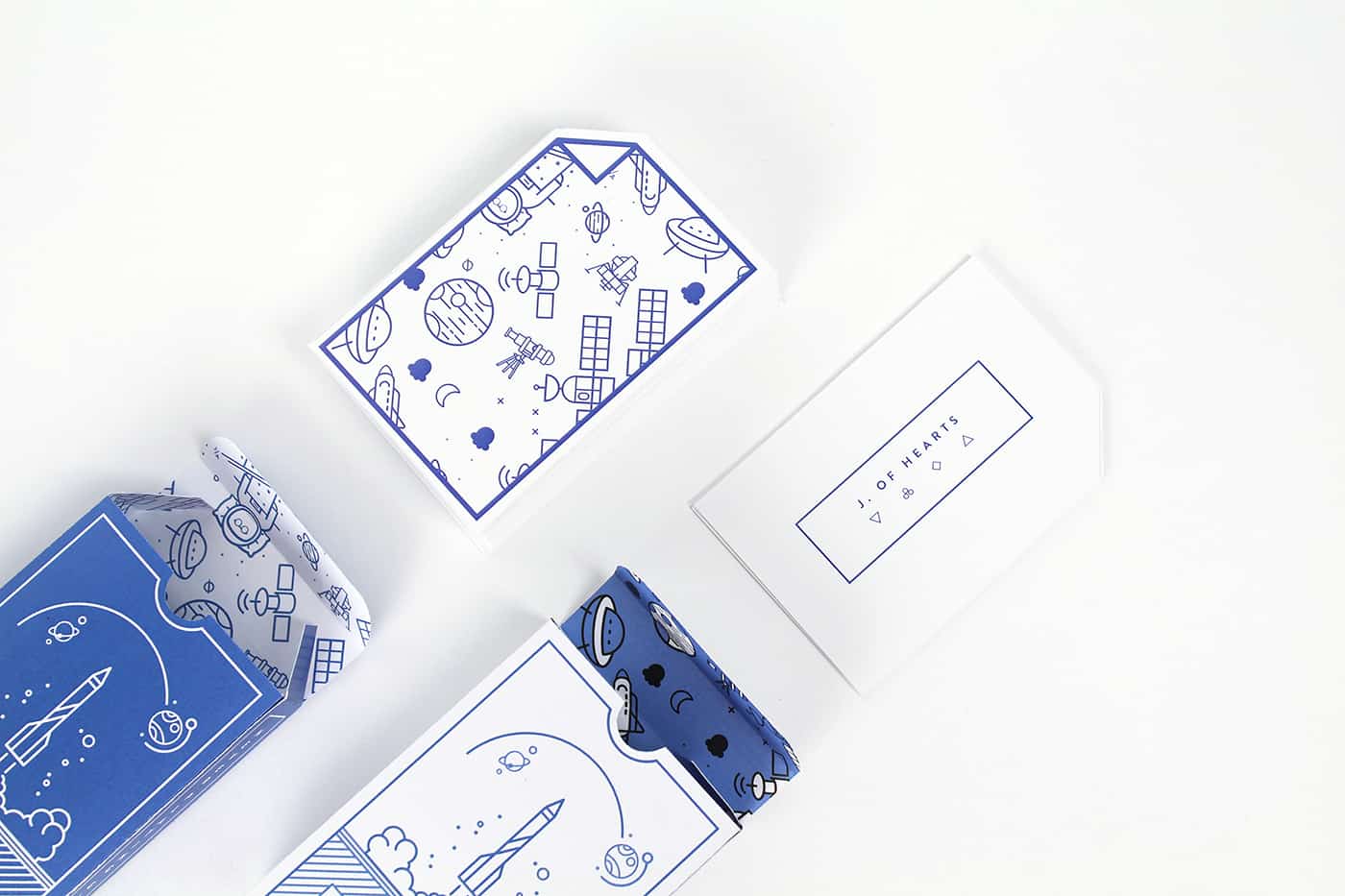 Always challenge yourselves. Take risks, move beyond your comfort zone! In that way, you get to learn new things, get diverse inspiration and finally get better! It's not something to be afraid of, but a goal to pursue.
-Ioana Archontaki
About Ioana Archontaki
Ioana Archontaki (a.k.a Ioana J. Alfa) is an Experience Designer and Certified Hipster from Athens, Greece. She studied Product and Systems Design Engineering and works across a wide range of design aspects such as visual communication and branding, concept development, copywriting and product design. See more of her works on Behance.