Japanese style | Interior design
Design project in Japanese style. There are elements of minimalism and some features of the customers.
There is an apartment with panoramic views, located in the heart of the city.
Kaliningrad. Russia.
Natural material was used for decoration in the apartment. Crisp shapes help emphasize style and simplicity. The use of light shades left a lot of air and space.
I have also used clients' customized items to make them feel right «at home».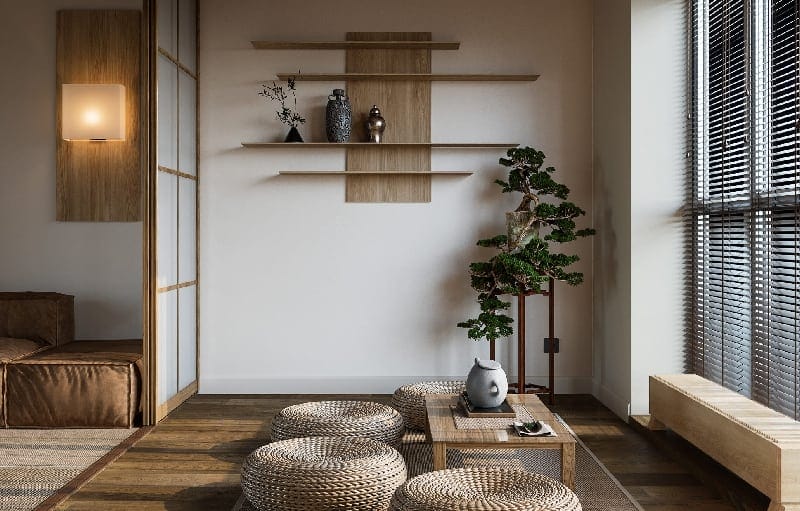 My clients came and said they wanted a Japanese-style interior. I was happy that they chose me.
I chose a warm palette of natural colors for the atmosphere, because it had a lot of clean lines, and added comfort to simplicity.
I also added high-quality natural materials that I chose myself so that they would last a long time in this house.
When I was doing this project, I imagine how I walk around a Japanese house and what I feel, the smell, the materials, the plants, and I tried to convey this feeling in this apartment.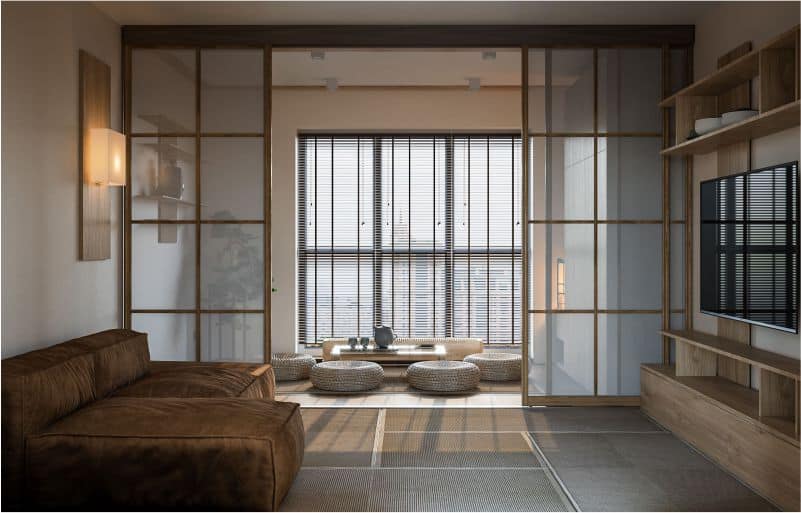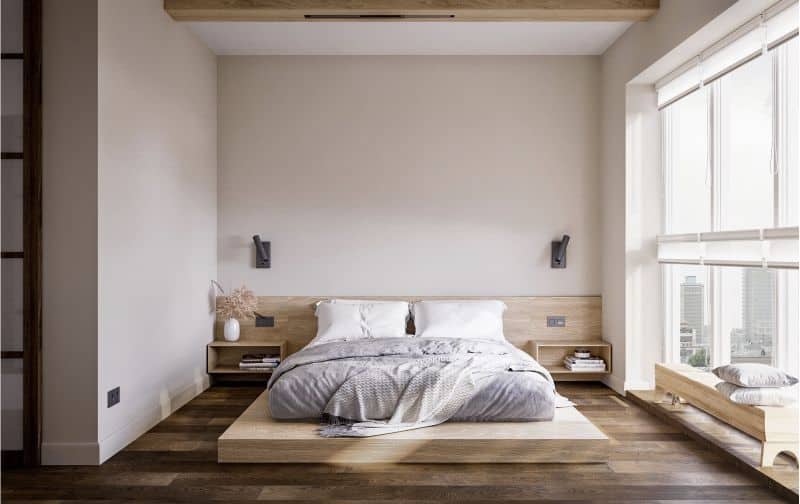 The project was created in SketchUp and 3DMax.
First, we discussed the layout of the apartment in order to fit everything that the customers wanted to see there. Then I offered style solutions. Next, I picked up the materials that would suit this apartment, and we bought them and the renovation began.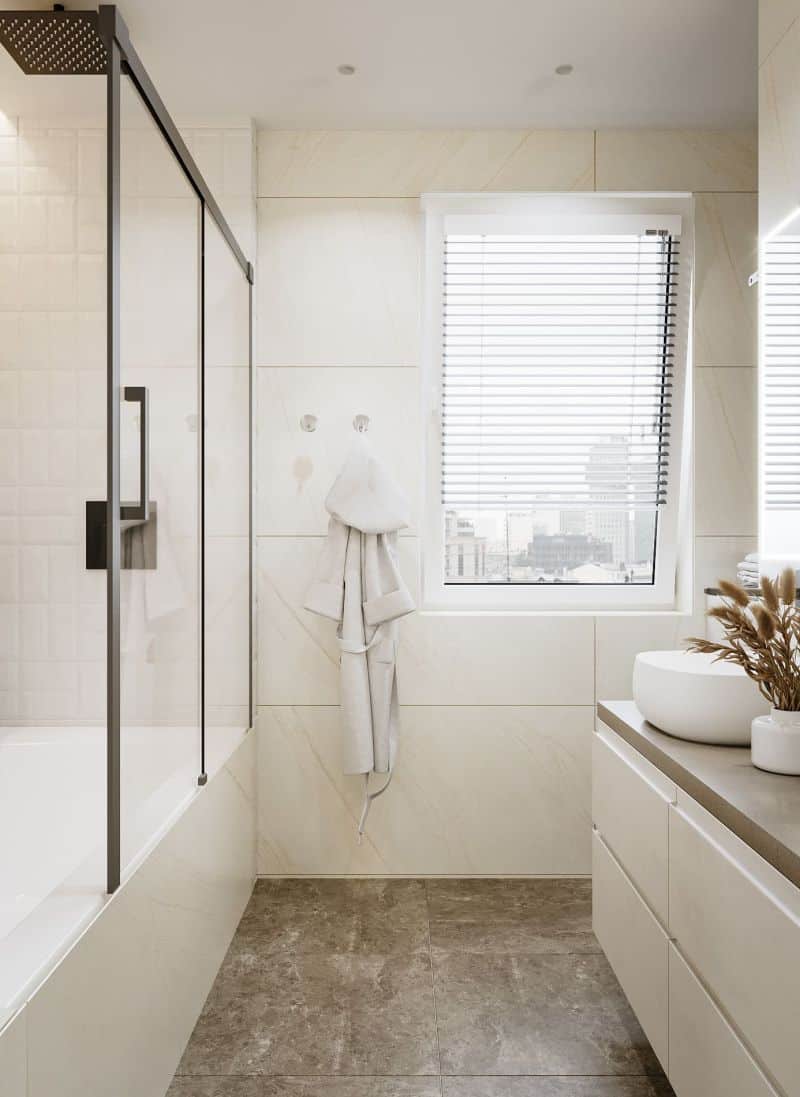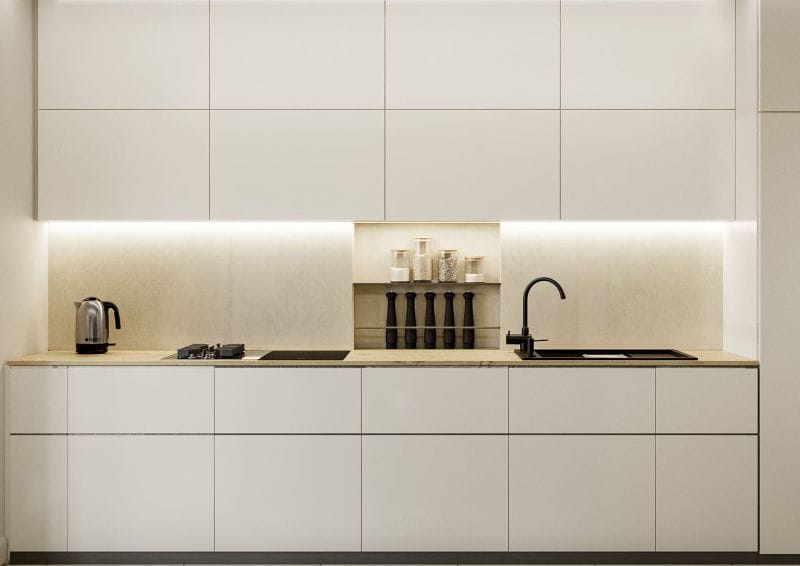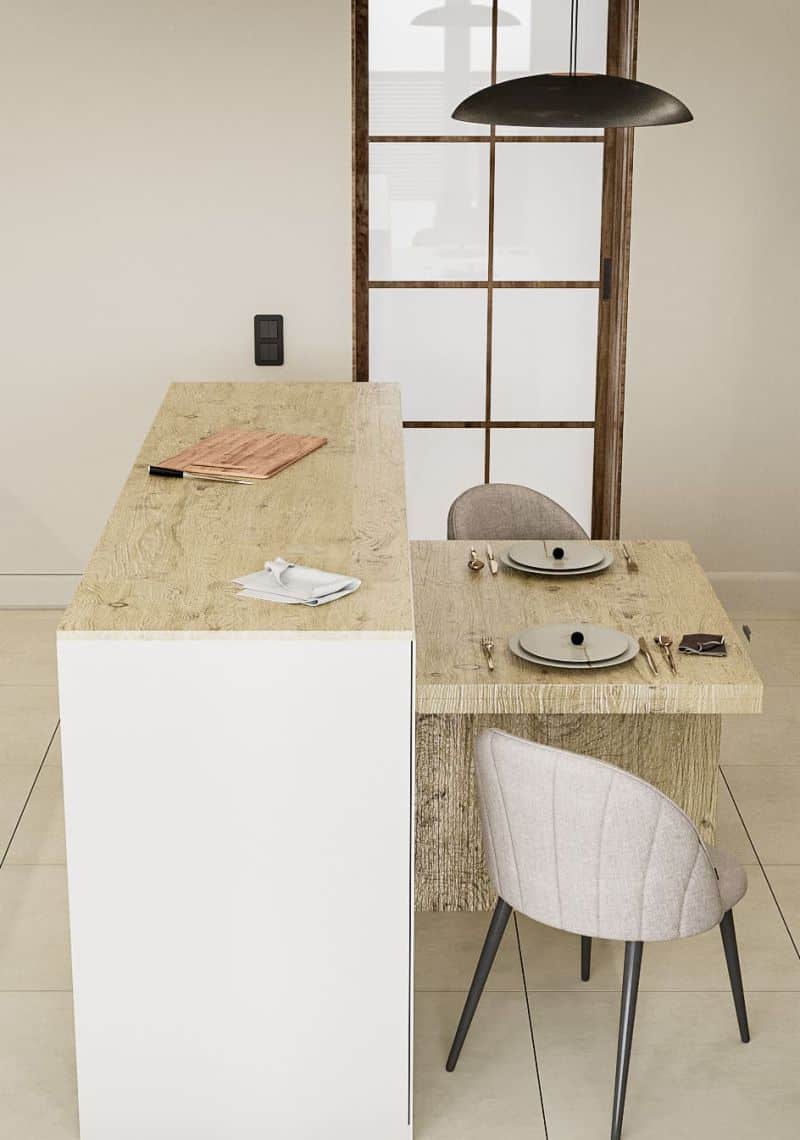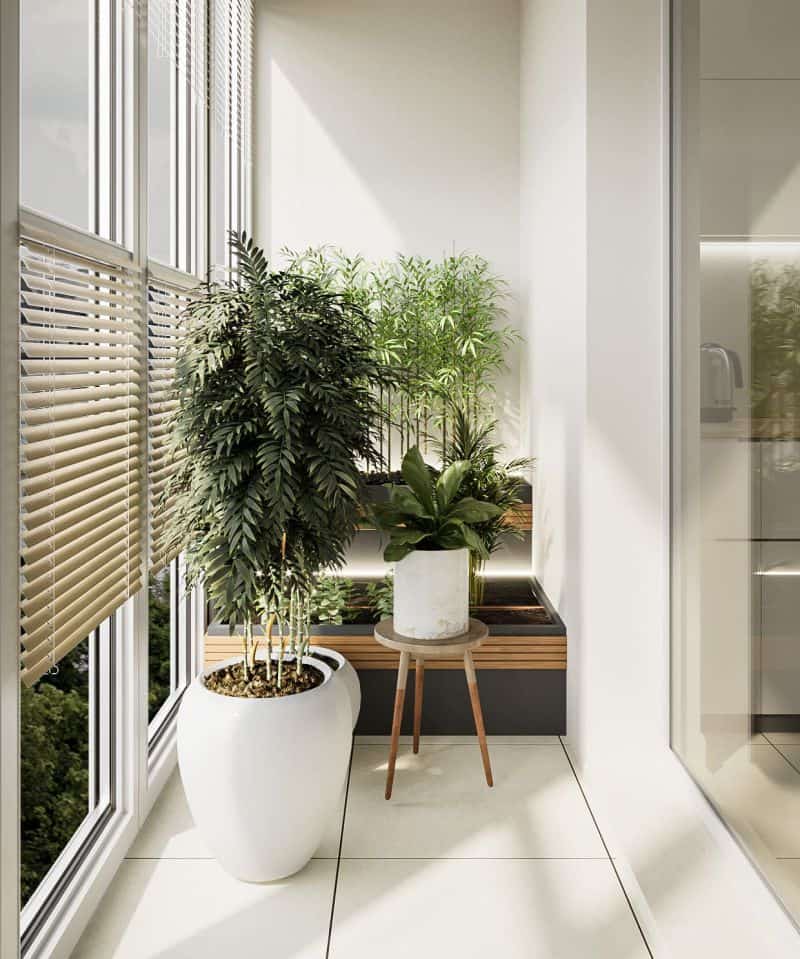 People really like my project. It turned out very clean and beautiful, but at the same time cozy and modern.
For myself, I realized that this style is really very close to me. And I love this style. And I also realized that I love non-standard tasks.
On the balcony have a little garden.
One of the rooms is designed for the tea ceremony.
Hood in the kitchen built into the countertop. The countertop in the kitchen and the island is stone.
The front door opens with a fingerprint.
The kitchen is pushed forward due to communications. That allowed to make shelves in depth.
The apartment has a 6-meter wardrobe for storage.
The bath is the place for 2 people.