Just a Footballer by Julia Kaczorowska
Just a Footballer is a series of photographs by a group called 'NEBA'. They're composed of artists Julia Kaczorowska, Filip Chlebda, and Kasia Kiełbasińska. The group has been working together for years and have produced a couple of projects together.

I think that if someone could develop a recognizable style, it's really a big step in his photographic way. But for me is too early to describe my own style. I'm still learning and searching. What and who inspires me? Everything, and almost everybody. Starting from the great masters of photography, which I will not list here because everybody know the names; the cult agencies, and ending in the photos accidentally found on the Internet, or projects done by my friends at the University.
-Julia Kaczorowska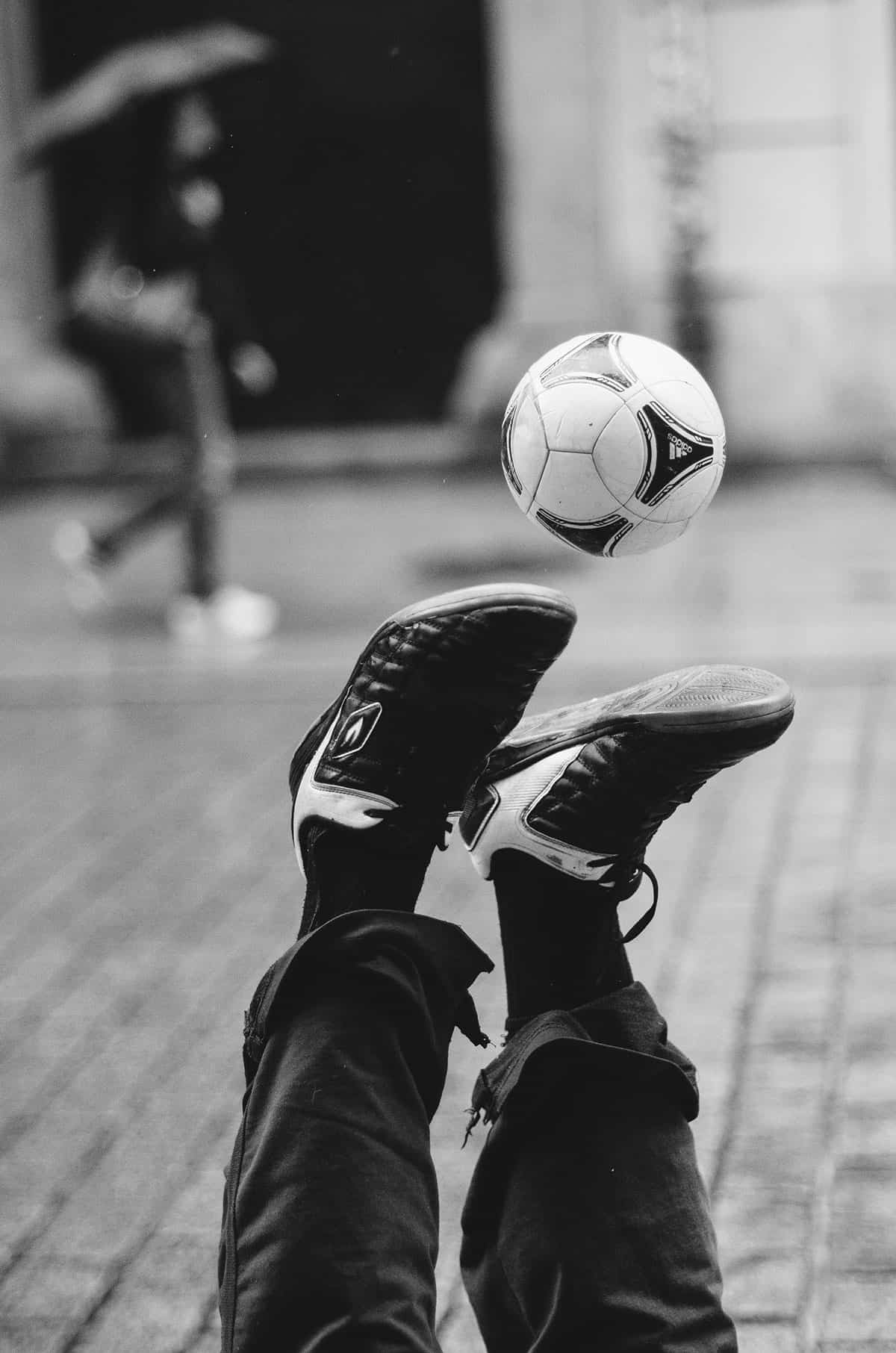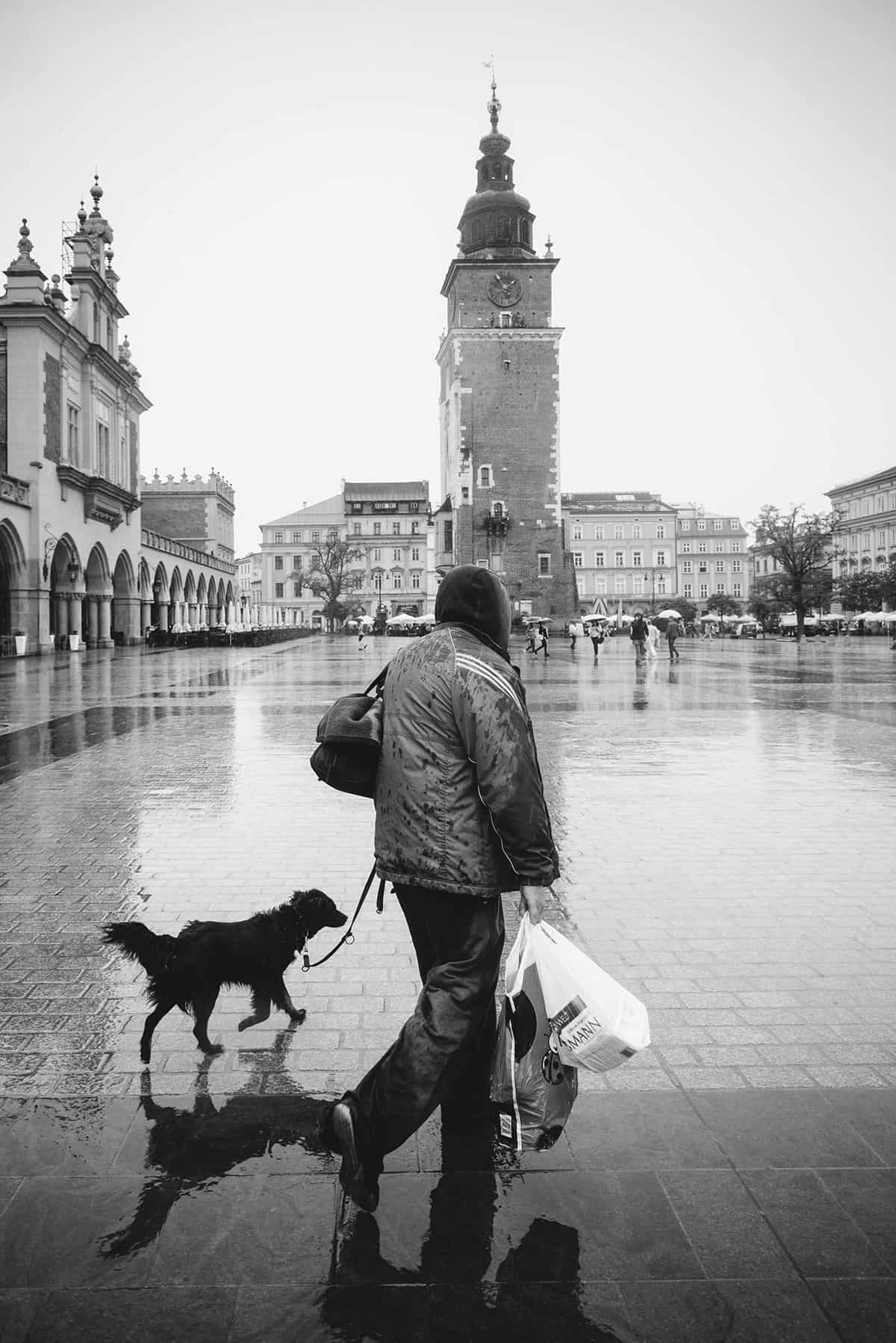 Julia, Kasia, Filip
The project was done during the last day of shooting on photo workshops near Krakow. The weather was really nasty and at the beginning we did not believe that we could find something interesting. Suddenly, at the street, we saw a man juggling the ball. He was doing it his head, shoulders, knees, heels and feet, while seated standing and lying down. It turned out that he has many interesting stories to tell. At the beginning, he was still bravely juggling, despite the rain, but later he agreed to go with us for some tea and little conversation. He took his bags and dog and went with us to the McDonald's.
-Julia Kaczorowska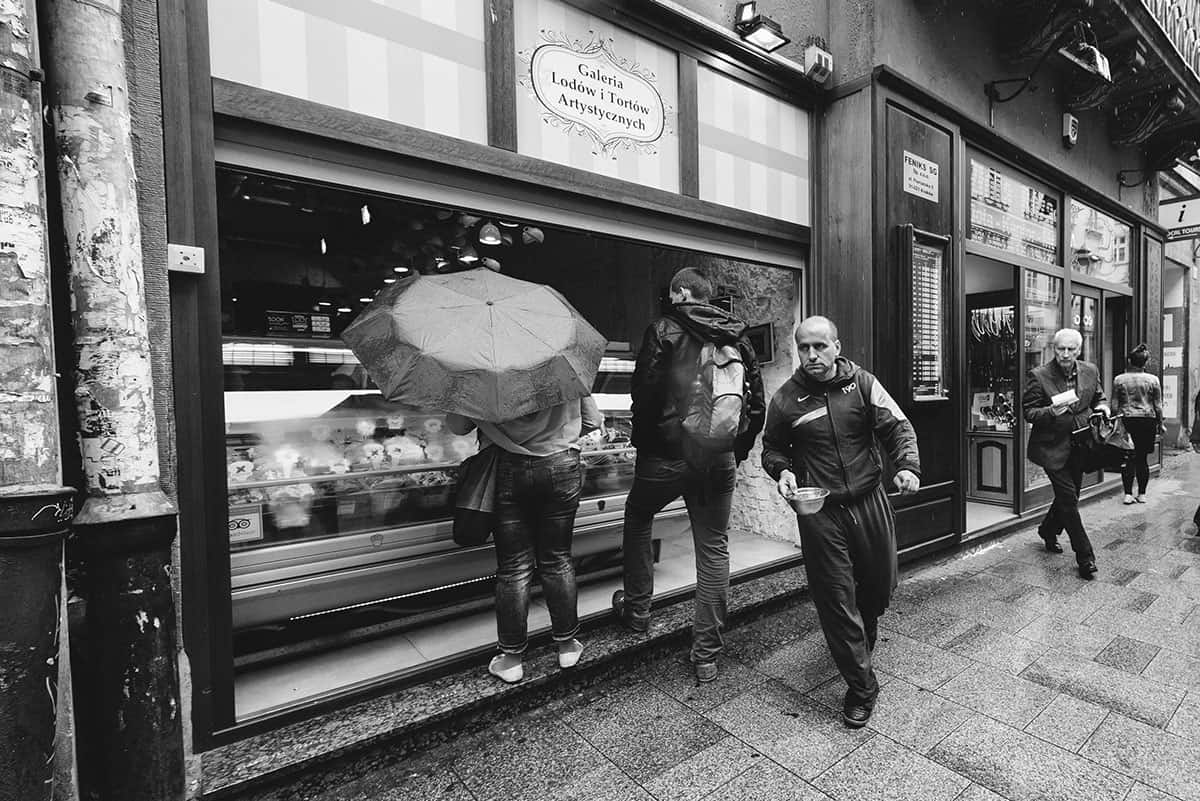 We did not expect that a man who looks quite messy, quite resembling to a homeless, could be so interesting to talk. He told us, that every month he pays the appropriate amount to legally juggle in the street. He also said that he sometimes juggles during various events and that he travels around Poland... He was at the same time, however, very modest. He wrote us on a piece of paper his name. Then, after returning from the photos, we looked to the Internet. It turned out that he has the record from the Guinness Book! In 1998 he was juggling the ball for 3 hours and 50 minutes.
-Julia Kaczorowska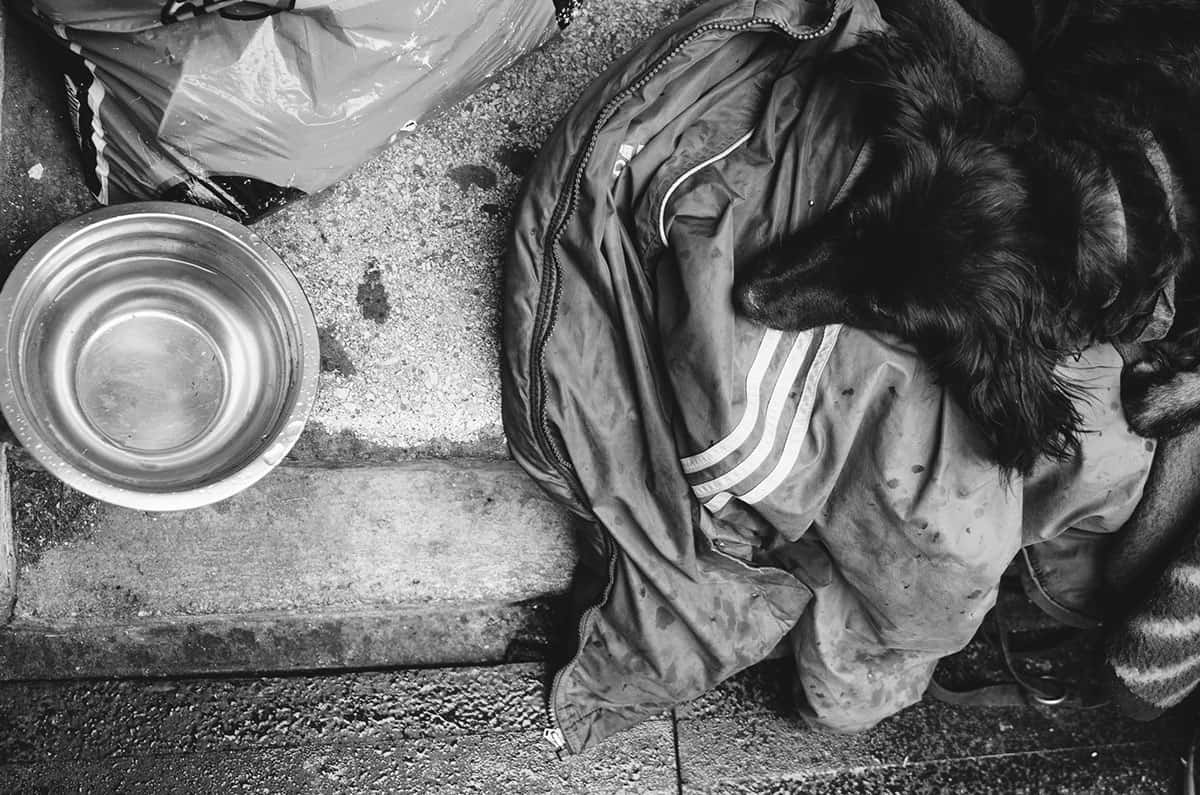 The base of project was very simple; a lecturer at workshops threw us a topic related to tourism. The interpretation was completely free. The direct inspiration was the model himself - at the beginning we planned to take a picture of more people, some street musicians, but footballer was so interesting that finally we decided to focus on him. Such total surrender to one character and patience often pays off; make model feel important, which has results in better photos.
-Julia Kaczorowska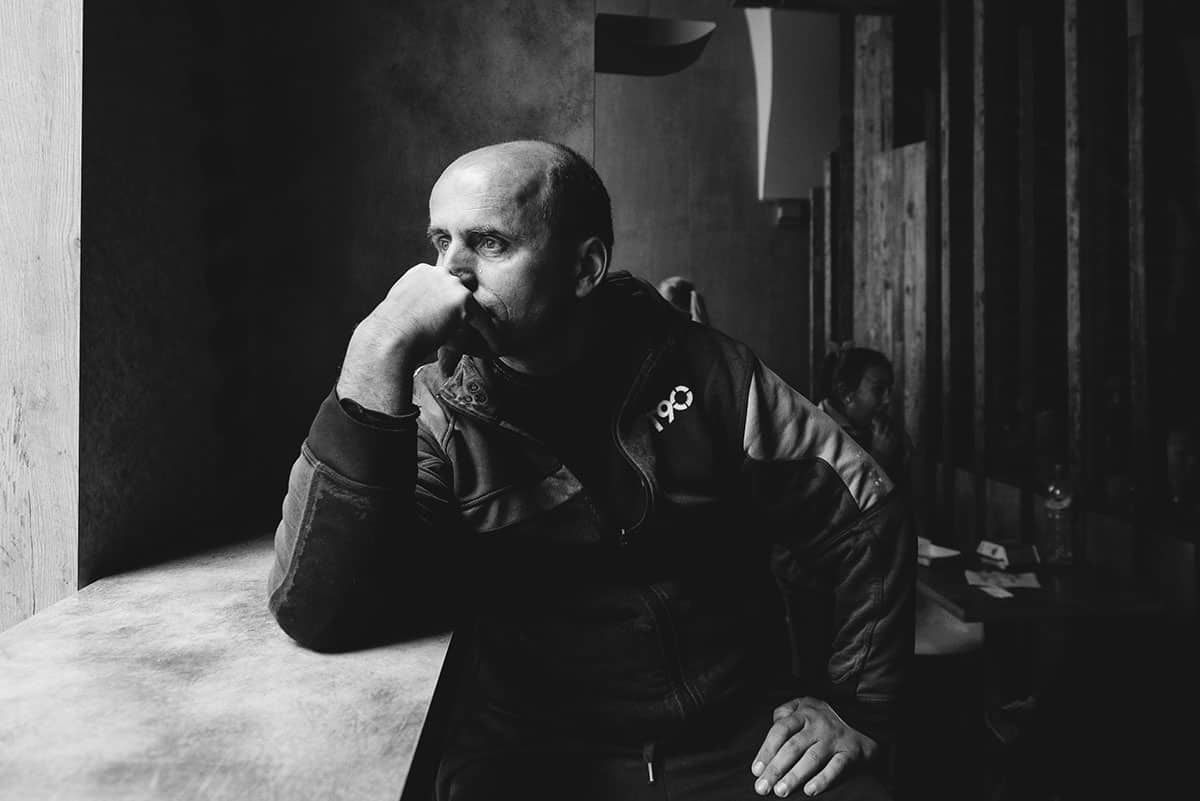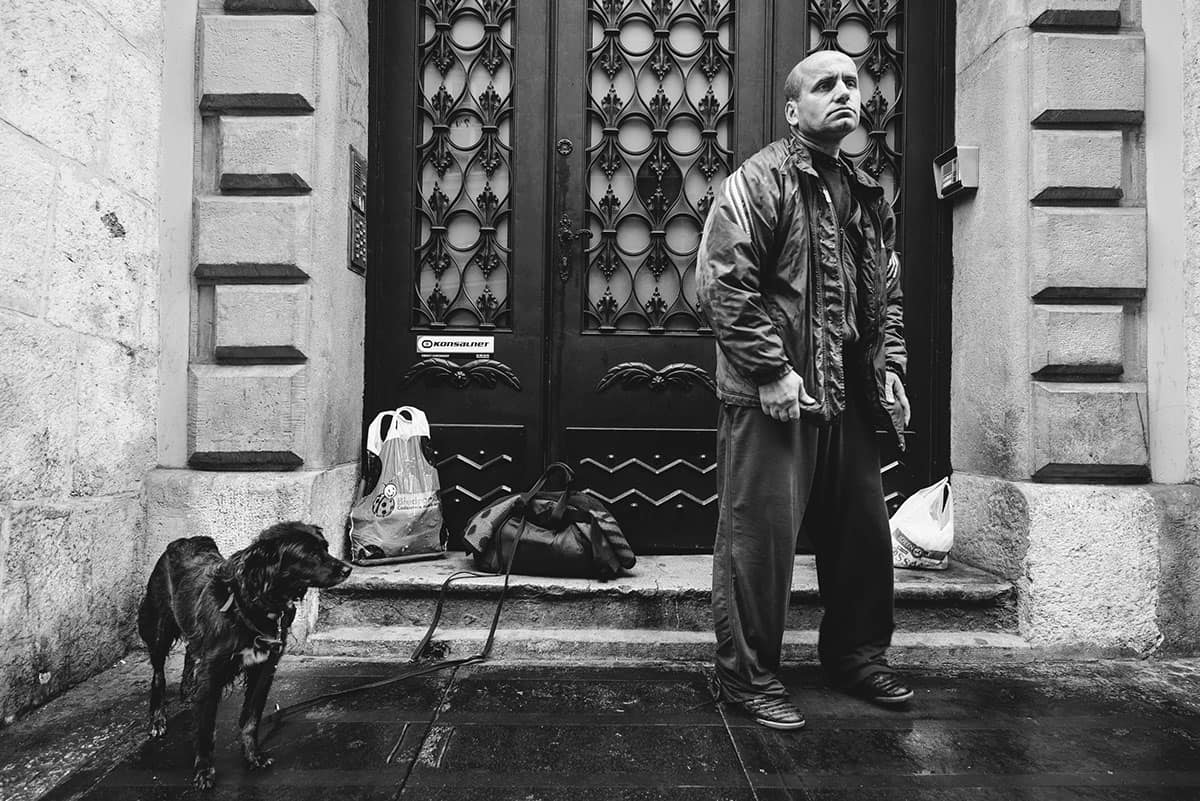 It is difficult for young artists who themselves are still learning, to give advice to others. However, we can say: you don't need sophisticated topics for good pictures. Just go outside, on the streets, and you will find something inspiring. Just be curious about the world!
-Julia Kaczorowska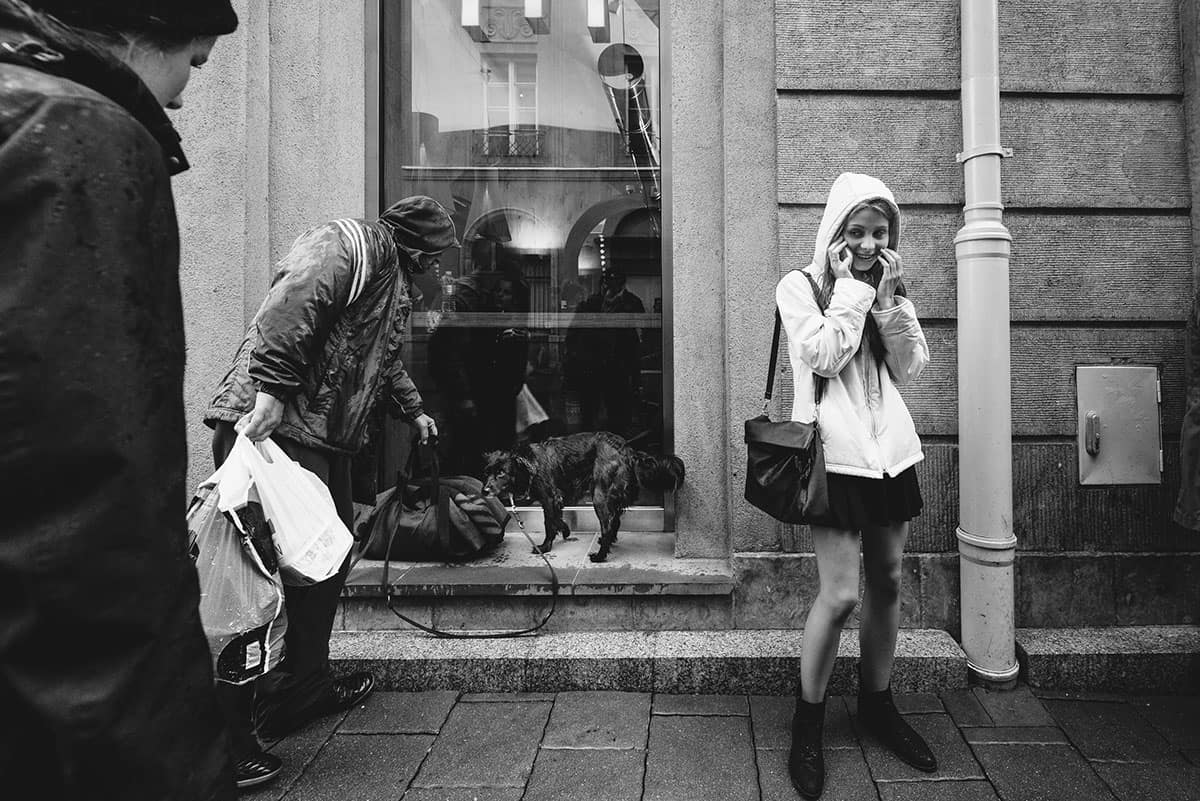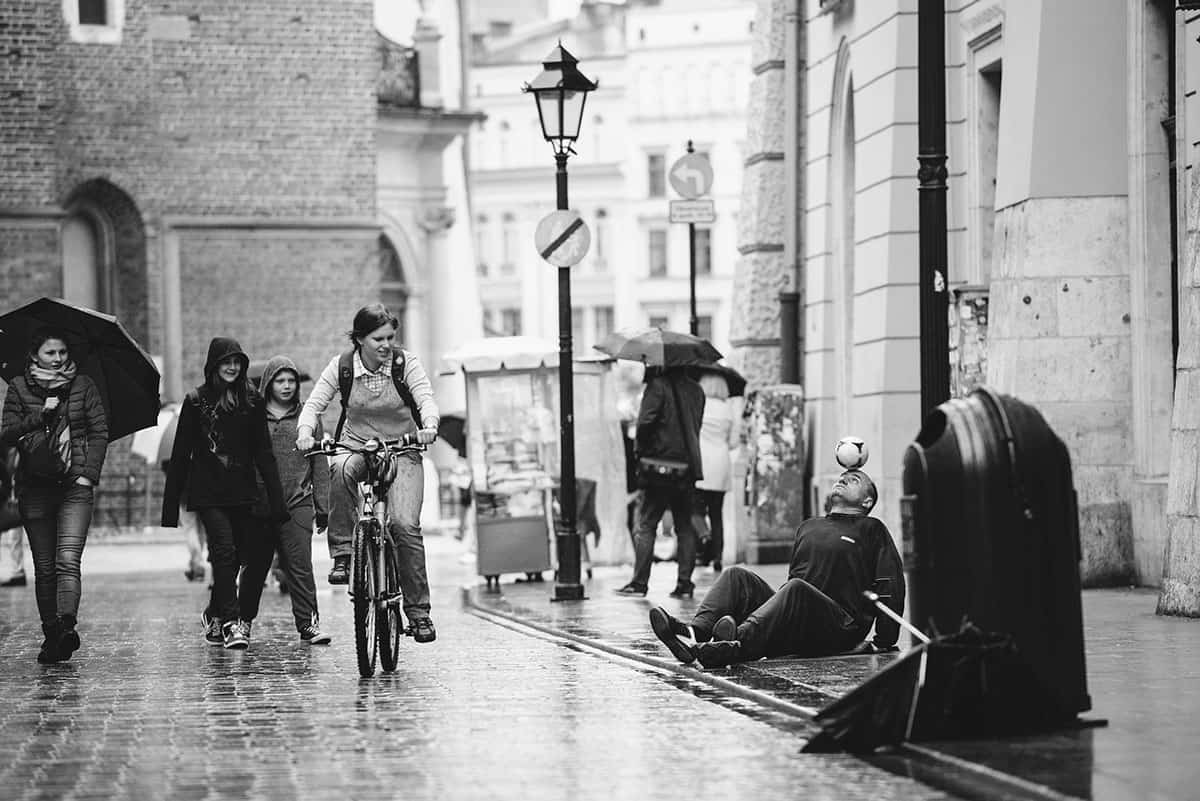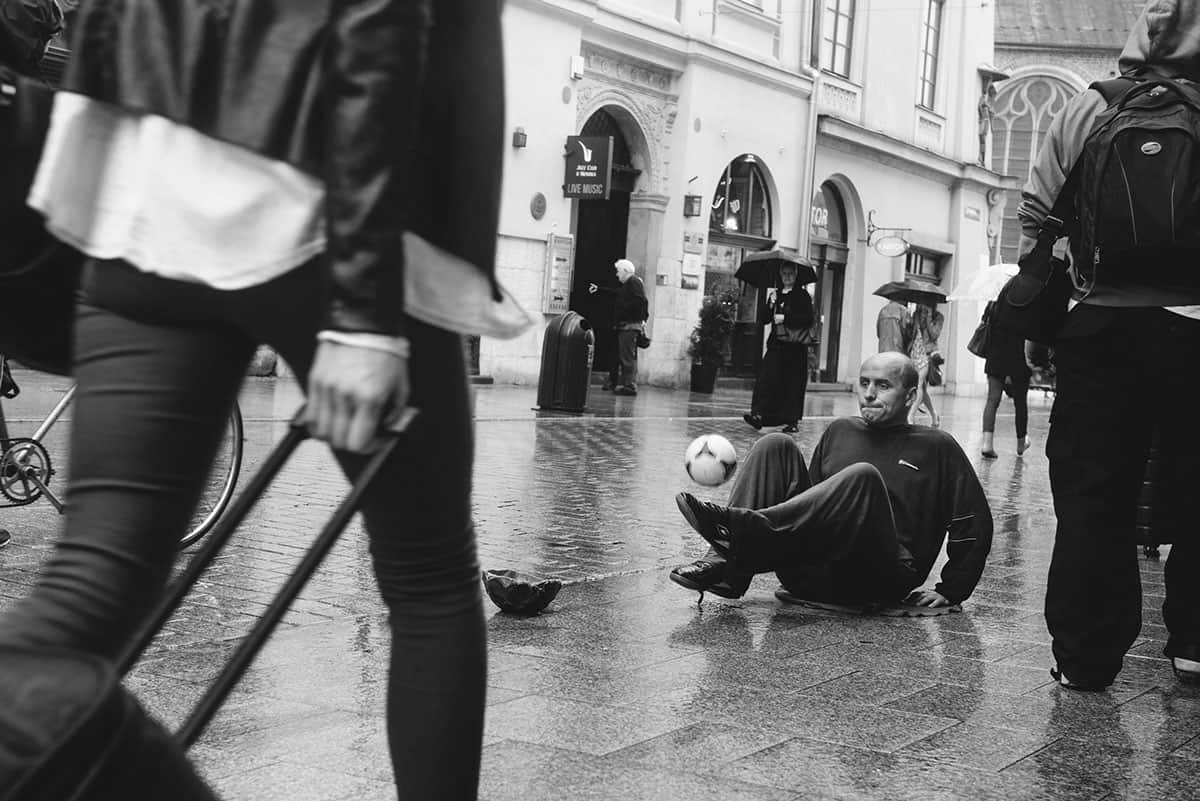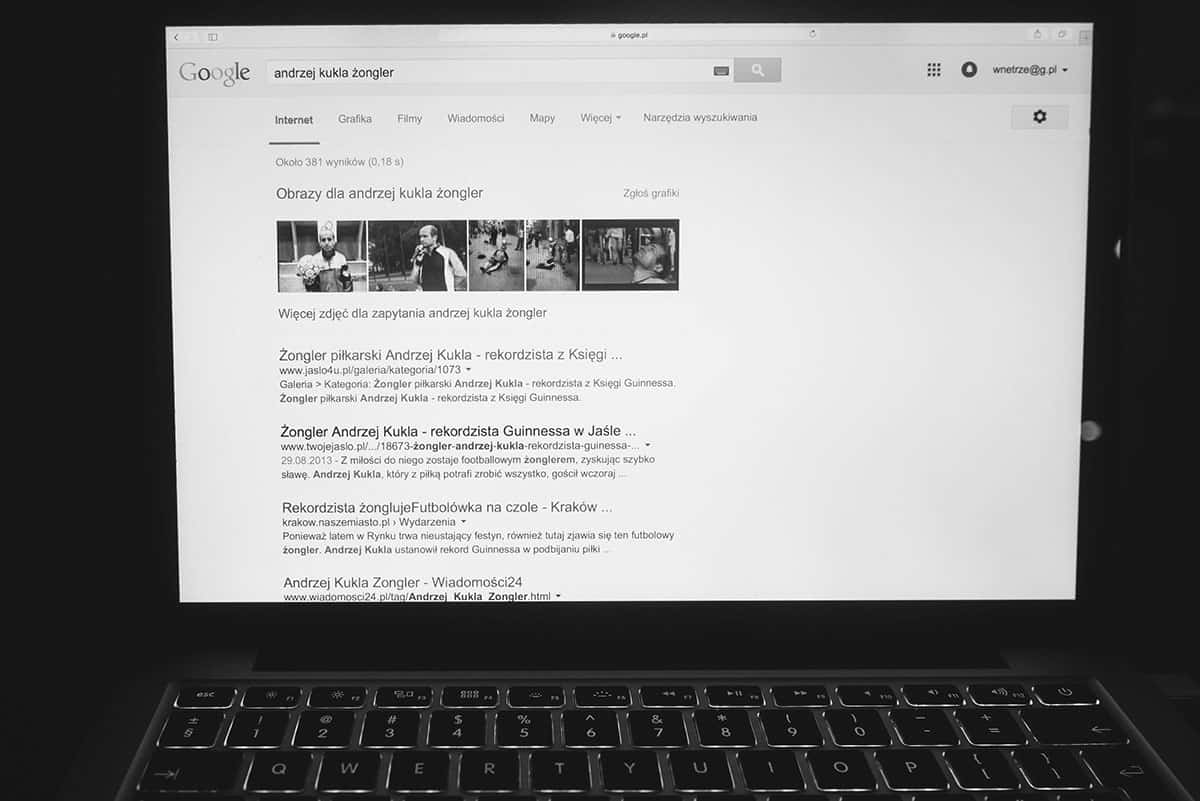 Project was realized by three of us. Each of us worked with different camera, we shared lenses. Sometimes pictures was taken by two people, and third person at the meantime was talking with footballer. Our equipment was: Nikon D800E, Nikon D600, Nikon D7000, lenses:Nikkor 14-24 f/2.8, Nikkor 24-70 f/2.8, Nikkor 70-200 f/2.8 and Nikkor 50 f/1.4.
-Julia Kaczorowska
About Julia Kaczorowska
Julia Kaczorowska was born in 1993 in Paris. She became interested in photography at the age of 15. After high school, she began her studies at the University of Warsaw (Journalism and social communication, spec. press & advertising photography). In July 2015, she obtained her bachelor's degree. Currently, Julia is studying at the same University to receive her master's degree in photography and journalism. Julia held her first exhibition last July in Warsaw. She's open to all types photography, but what she likes the most are photojournalism, document, and, recently also creative advertising photography. She also produced a lot of projects in cooperation with Filip Chlebda and Kasia Kiełbasińska, with whom during 3 years the study she was able to create a harmonious and creative team. See more of her work on Behance.