Kabe
Kabe is a word / company to define all my (future) cravings for creations, from fashion, through print, with the creation of events to contemporary art making, Kabe allows me to have finally an identity and a brand to represent my passion.
For this I focused mainly on the creation of business cards and all other documents necessary to create a relationship with my clients.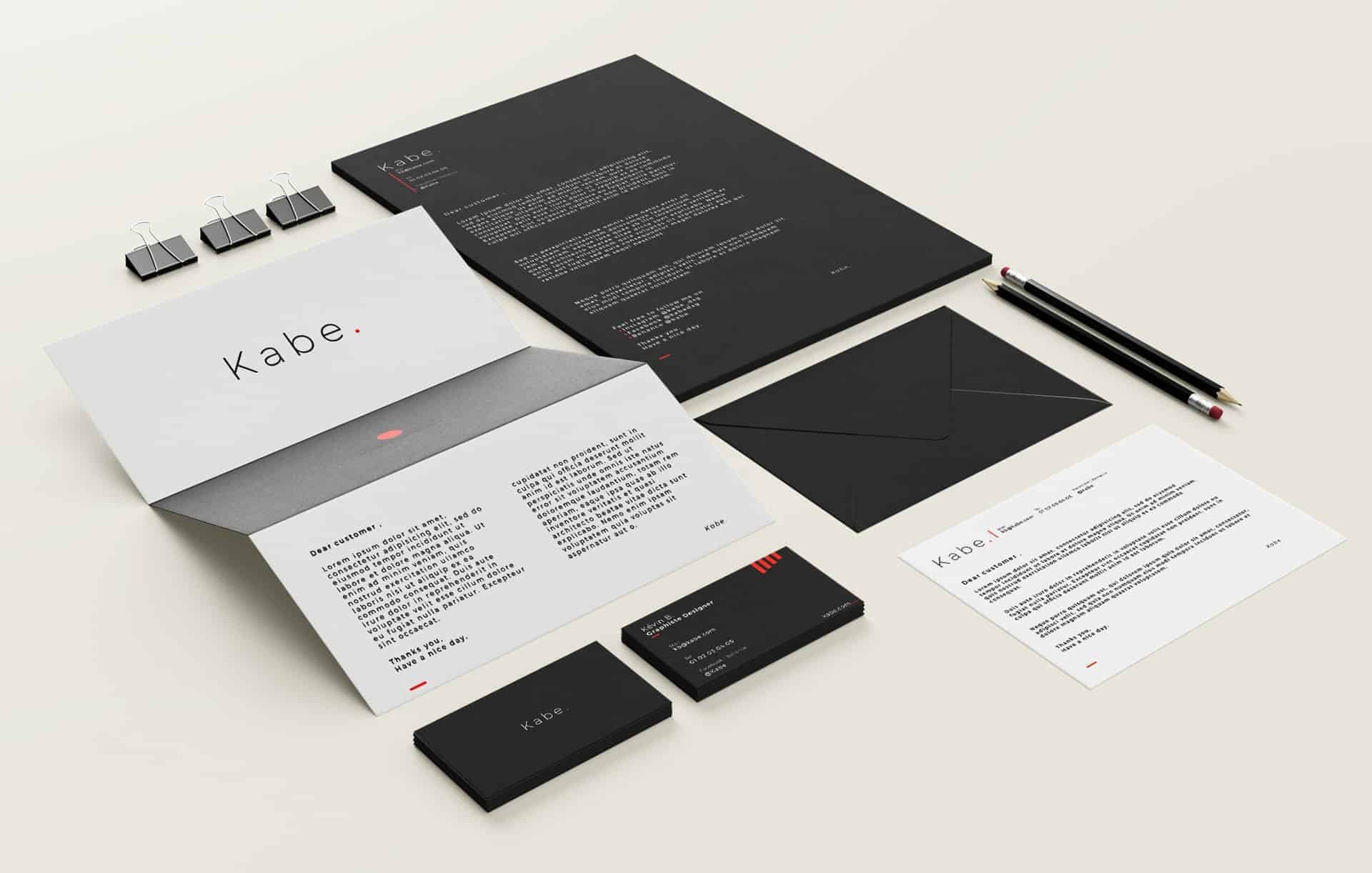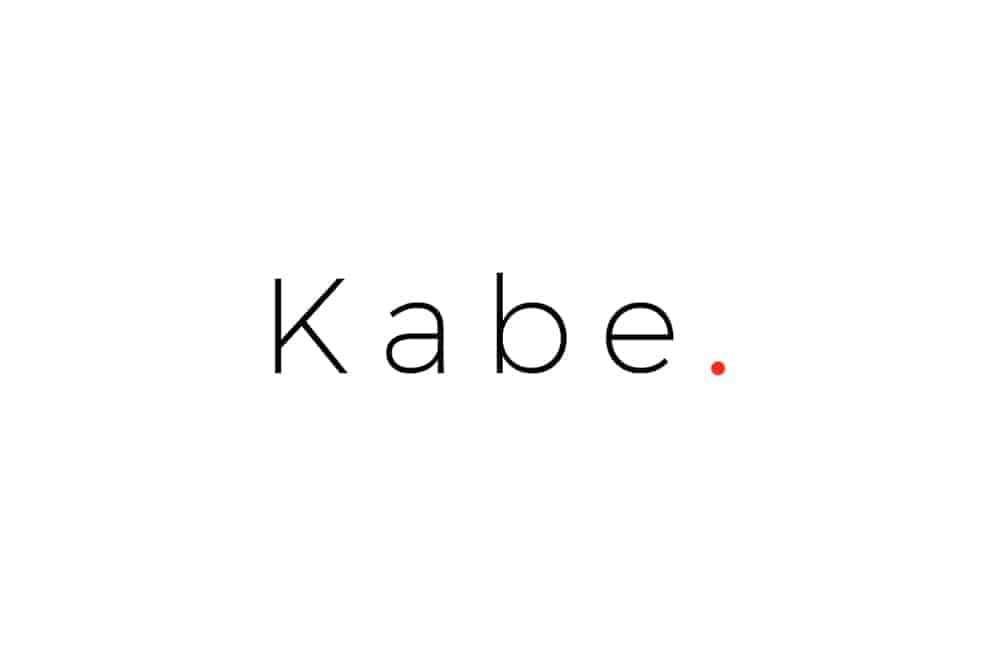 I always wanted to have a "nickname" in the world of work allowing me to be recognized immediately and giving me the flexibility of creation (Fashion, Print, Web, Events, ...) necessary in the long term.
I have always been very curious and love learning and cultivating myself, I really wanted to be able to represent all my desires in one word / company.
I like to put hidden meanings in my creations, I wanted a simple word to say and understandable, with a recognizable consonance.
My initials being K and B, so I had to find how to mix all that. It is from this research that Kabe was created.
I have always been sensitive to design and contemporary art, I love to see art and culture mixed together and use a minimalist style.
I also tried to give a minimalist side to my creation, the information should be easy and simple to perceive while giving a visual impact.
The colors chosen tend to create a quality visual and organized, the message that I would like to convey to the customers is that I give them a lot of importance in our relationship and that I will do my best to answer their requests.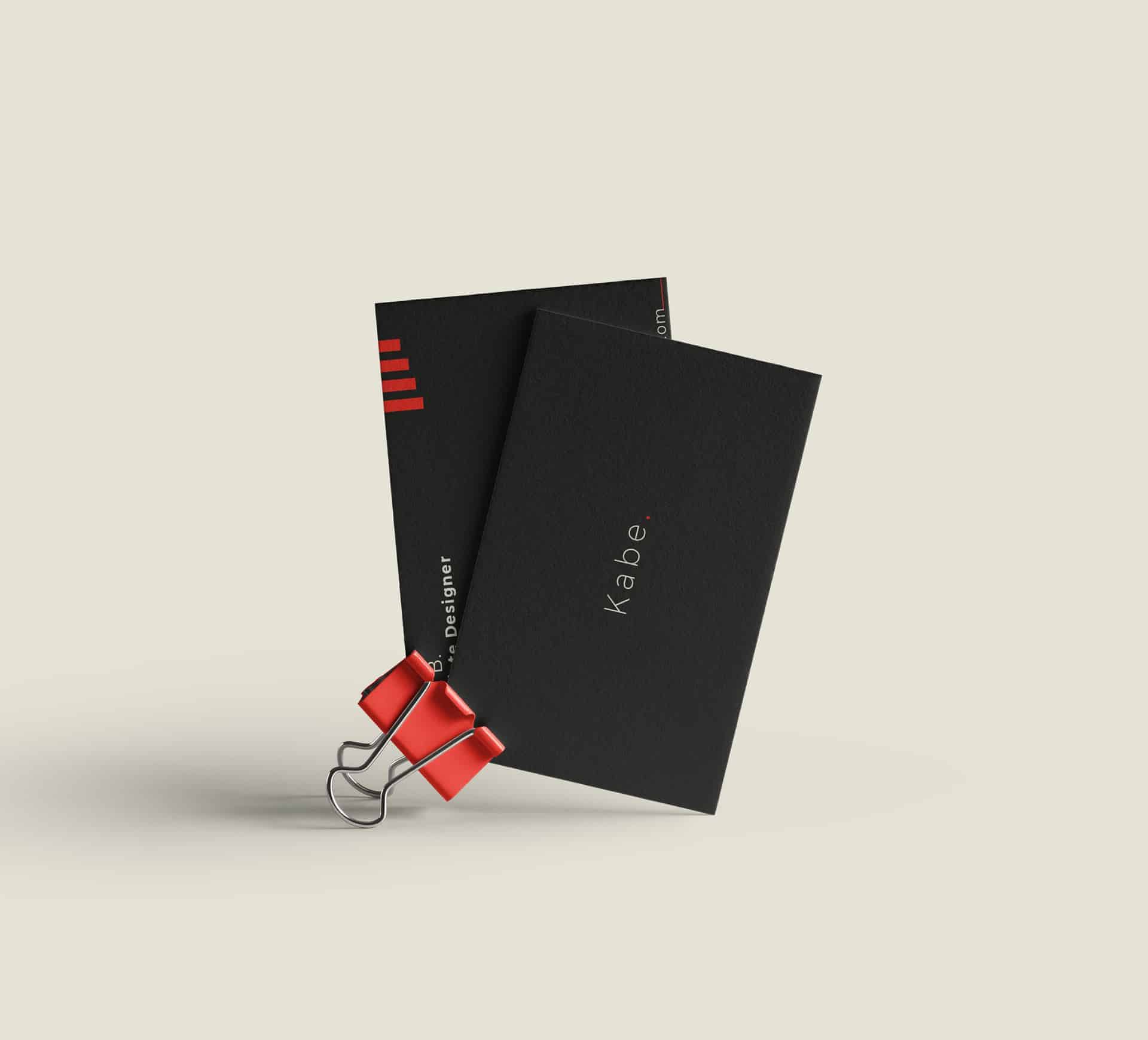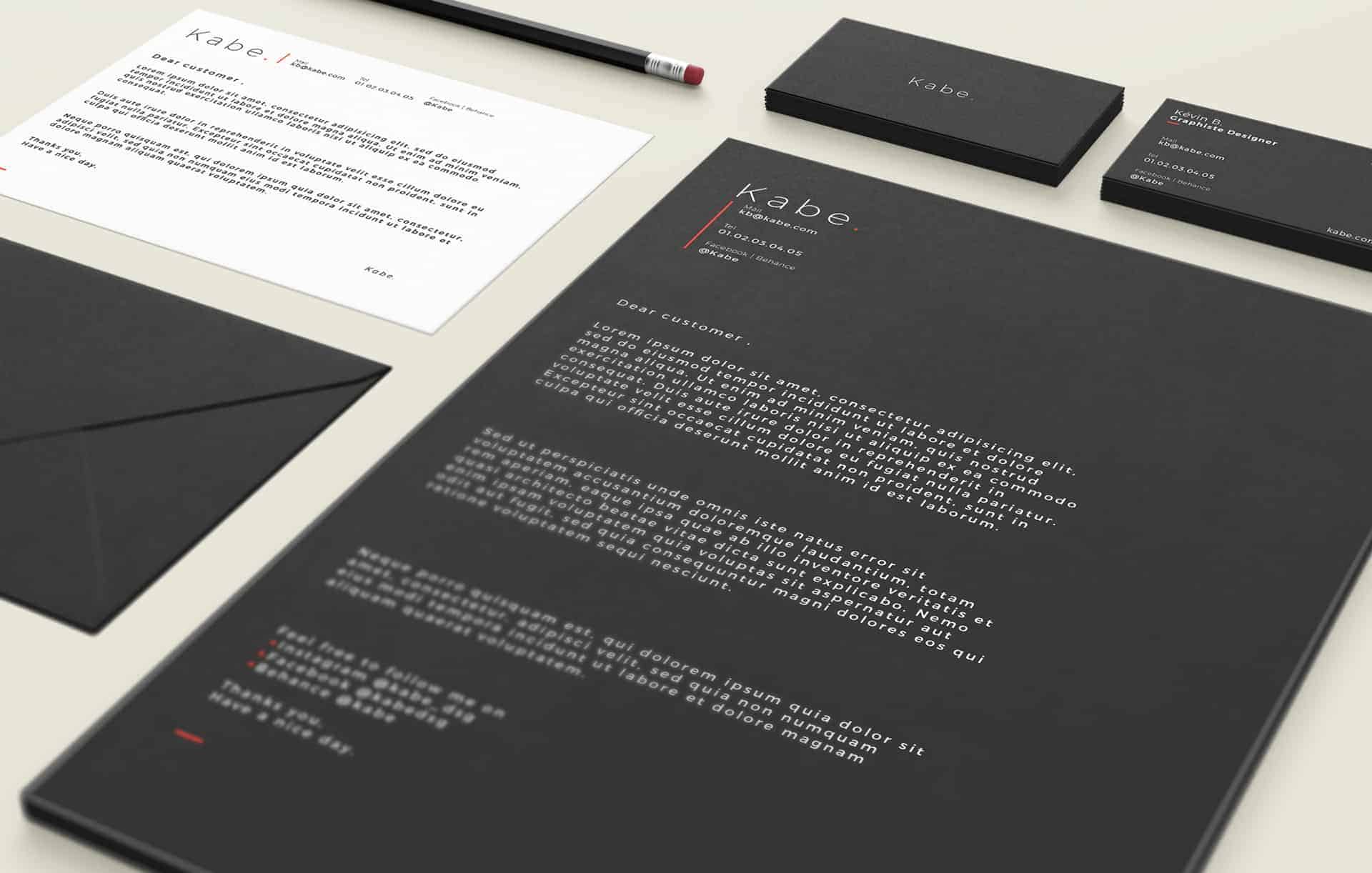 I mainly use Adobe Photoshop to set up the mock-up and imagine the models, Adobe Illustrator for the creation of the logo and other forms and finally Adobe InDesign for the layout and the printing part.
During the creation phase I started by imagining the logo or name that can represent me.
After the choice I started to imagine the visual and the colors that I could use on the business card, being given its importance in the customer contact relation. Then the creation of the rest of the documents followed according to my inspiration.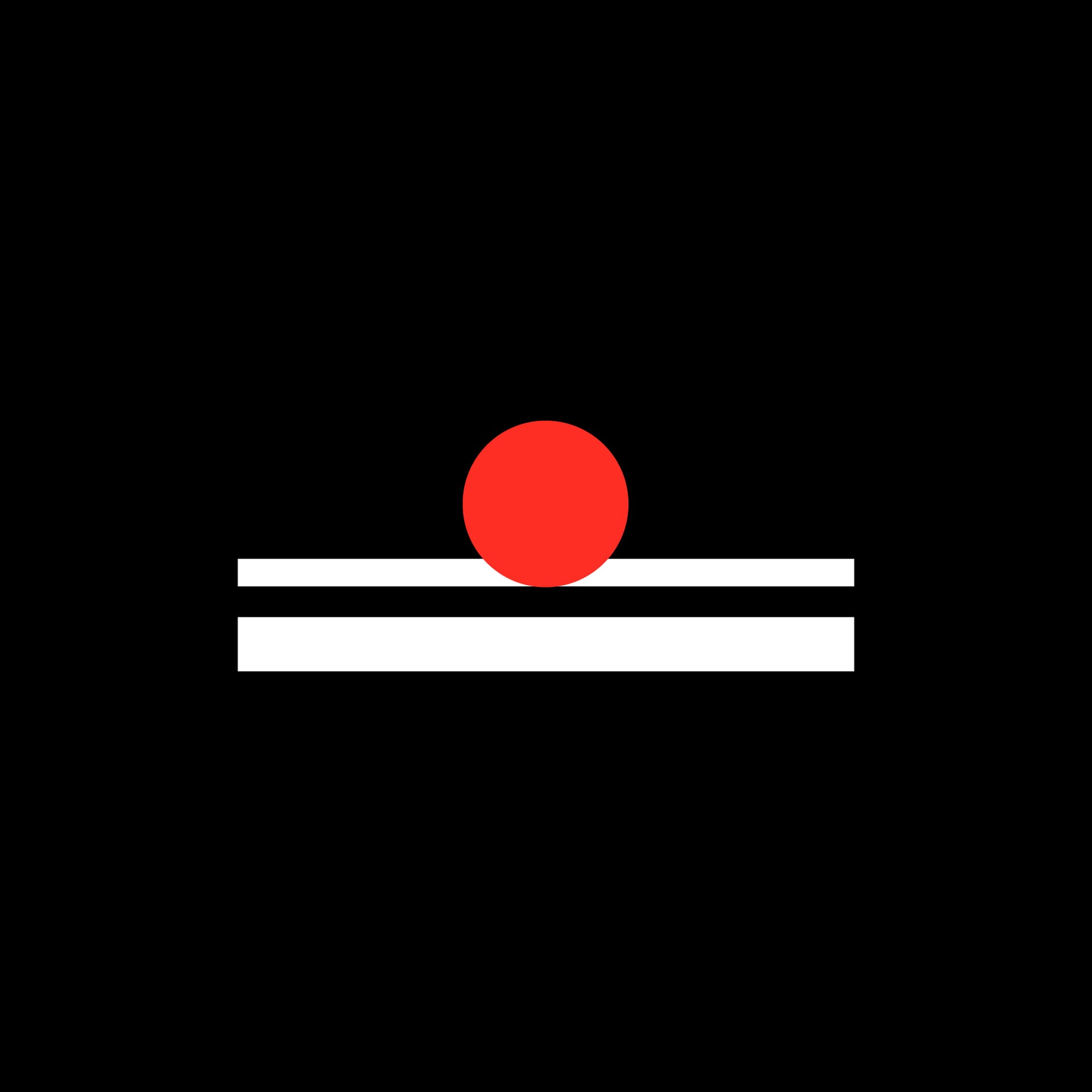 My teachers, current clients and friends appreciated the project, they understood the visual that I wanted to return and love the style used. It helps me a lot in my motivation and allows me to move forward more and more.
During the creation phase, I especially noticed that I didn't see the time spent, I took pleasure to create while developing my passion. As a Japanese concept say, I think I found my " Ikigai ".
Thank you for taking the time to read this article, don't hesitate to tell me what you think about this.
I hope you enjoyed the project, you can follow my next creations on :
Instagram @kabe_dsg
Facebook @kabedsg
Behance @Kabe
See you next time!