Sindhur Reddy's photo series 'Kashmir' is a project that was born of spontaneity. Kashmir is in the northwestern region of South Asia. Until the mid-19th century, the term Kashmir geographically denoted only the valley between the Great Himalayas and the Pir Panjal mountain range. Today, it denotes a larger area that includes the Indian state of Jammu and Kashmir (which consists of Jammu, the Kashmir Valley, and Ladakh), the Pakistan-administered territories of Azad Kashmir and Gilgit–Baltistan, and the Chinese-administered regions of Aksai Chin and the Trans-Karakoram Tract.
I wouldn't call this as a project because it was a spontaneous thing, it was my trip to Kashmir with my friend during the winters. As we were traveling to Kashmir – the weather, people, landscapes, mystical rains had set a mood. I have not planned any of my shots, but it perfectly captured the mood that I was experiencing and that moment in time while. I wanted to show the same to people through images that I captured.
-Sindhur Reddy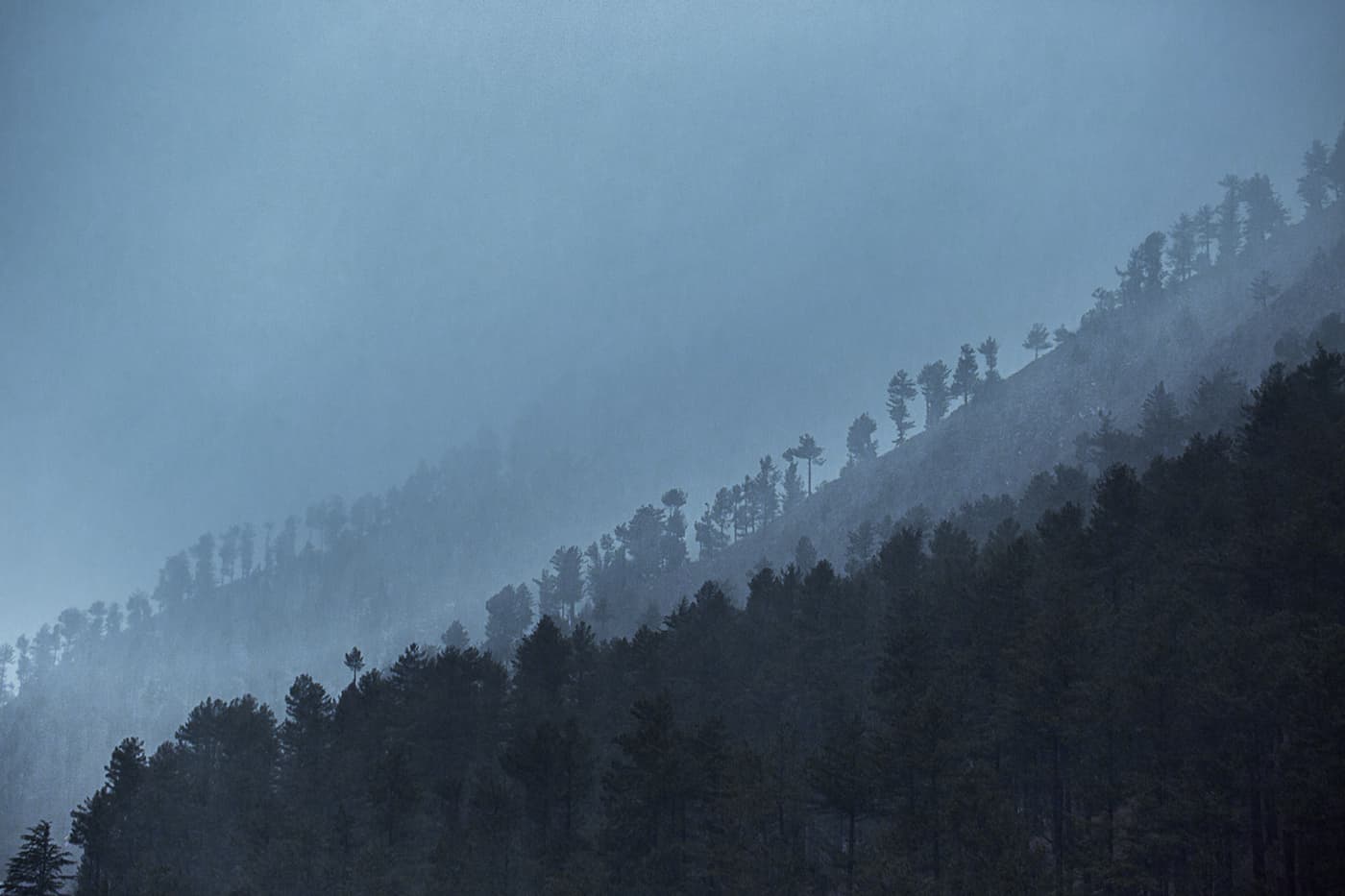 For Kashmir, I used a Canon 5d Mark 3 with 16-35mm, 100mm and 50mm lenses. The only advice I can give to aspiring photographer so artist is to observe things, forms, behavior, feel the instinct and capture space and time.

-Sindhur Reddy
About Sindhur Reddy
Sindhur Reddy was born and raised in a small town in India. He studied Arts & Business, but spent more time in watching films, reading stories and observing the world around him. He bought himself a camera and grew closer to it. Traveled to places, met new people, talked about lives and explored different cultures, photographed people, moments and places as he see it. He instinctively shoot landscapes because he loves films. See more of his work at Behance or his website.