Kiddo Music School for Kids by Studio Cortopassi
Meet Kiddo! A children's music school designed by us. The goal was to be interactive, stimulating and leave as much free space as possible for children to play around the room and interact with the equipment.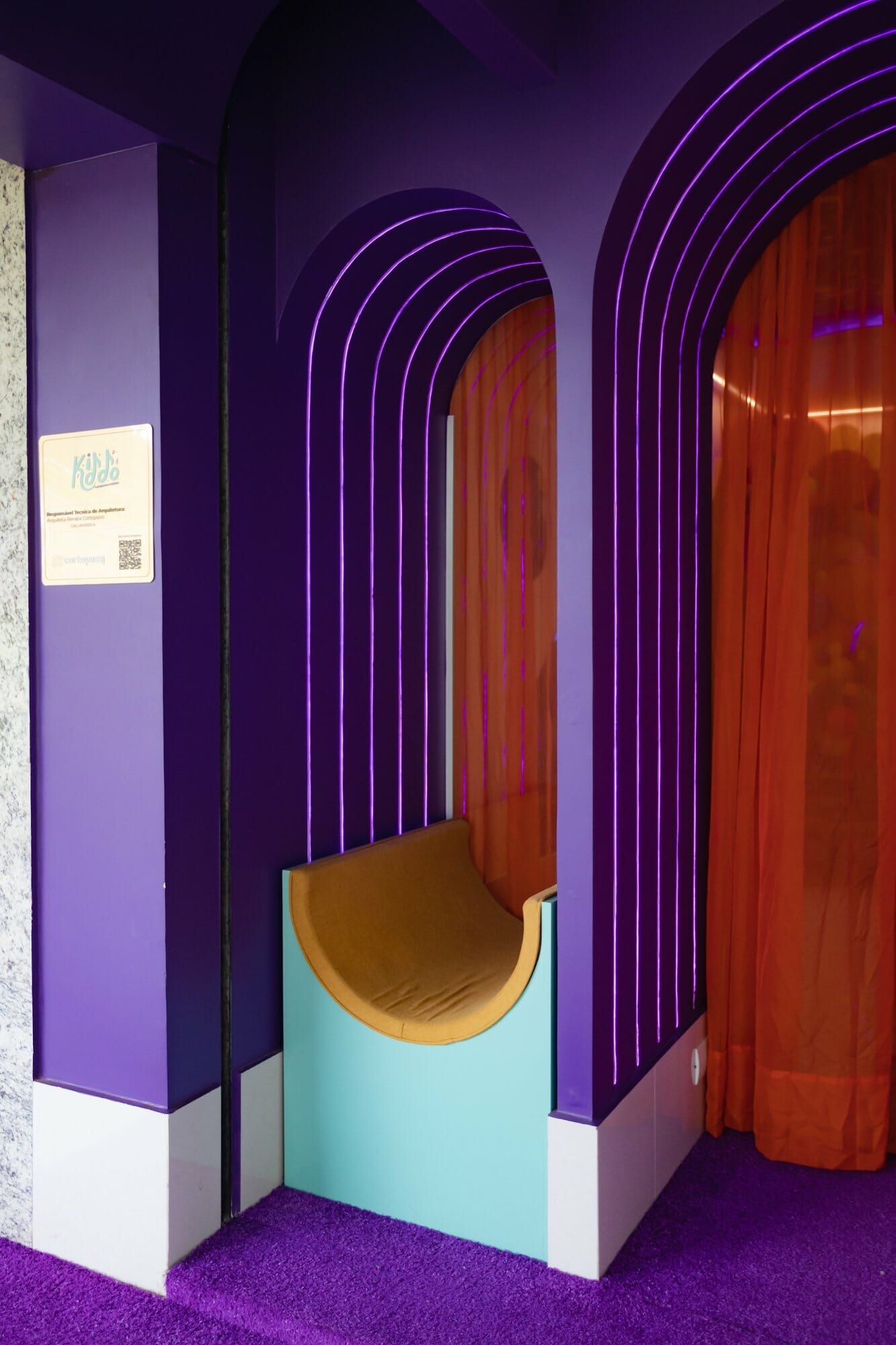 After many children's movies looking for inspiration, I found the best possible idea: Peter Pan! It was inspired by Peter Pan's Neverland, accessed only by traveling through space! We dismembered the mountains of the island of dreams and turned them into a show of colors and lights on the walls of our little school!
The mountains were built in plaster with RGB LED strips that change color, creating a fantasy and fun environment.
To bring the sky in we opted for wallpaper with a planets and stars theme, we also created little windows with plaster frames and the "view" of the stars.
The Kiddo brand had already been designed and used the colors purple, cyan and yellow. As it was a great palette, we painted each mountain in one of these colors characterizing the brand in space.
At the entrance, three purple arches with neon and a garden with synthetic grass rugs, chairs and colorful puffs were made to attract attention, and became irresistible not only for the children but also for the dads and moms who pass by asking "what is that it? is it a playroom?".
Imagine it! A school that looks like a playroom! A child's dream.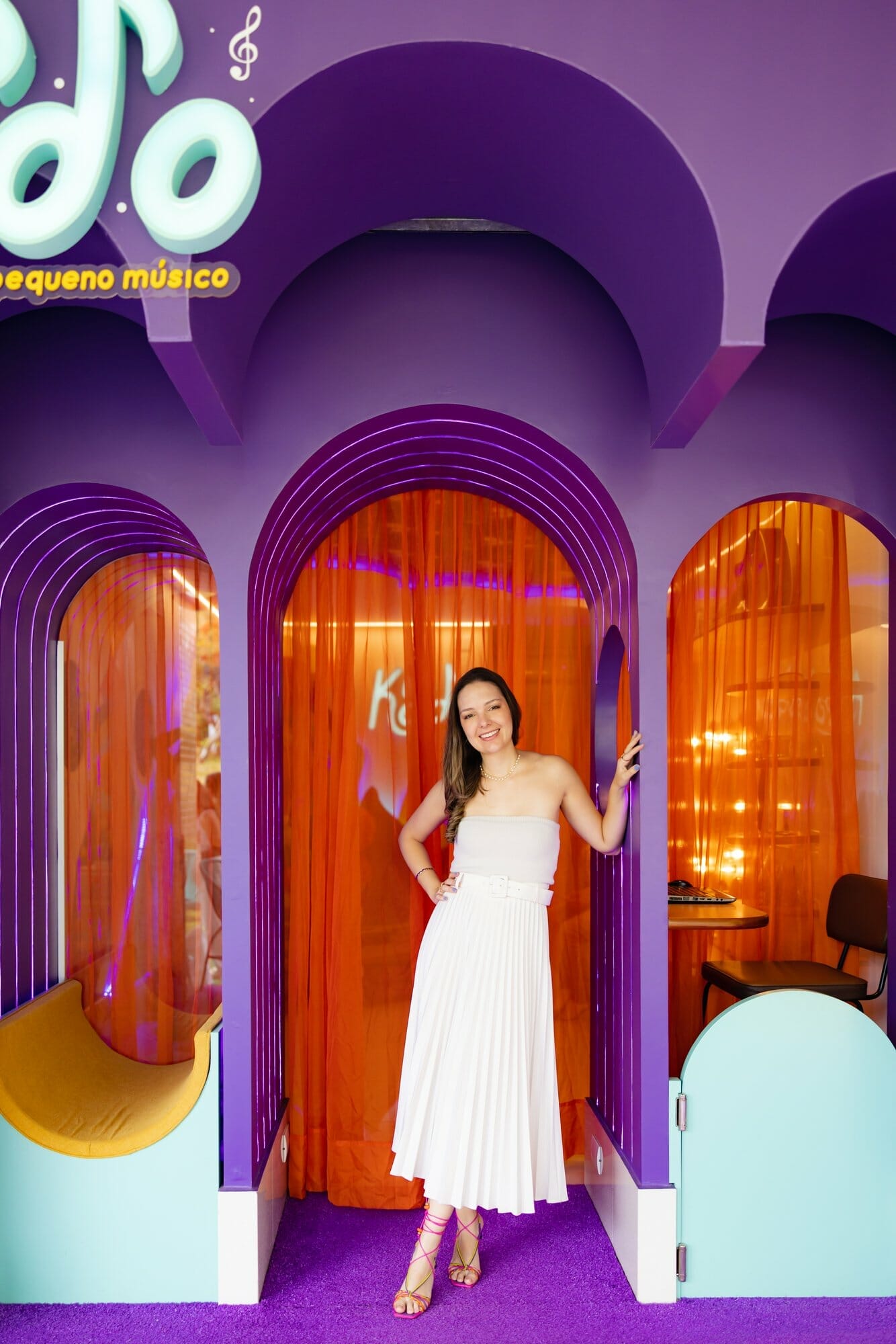 Here in Studio Cortopassi we always work in archicad, a bim software that allows us to work both on an architectural and interior level. We developed the entire executive project within the software, it's very intuitive and once you learn it, you don't want to change it for a thing!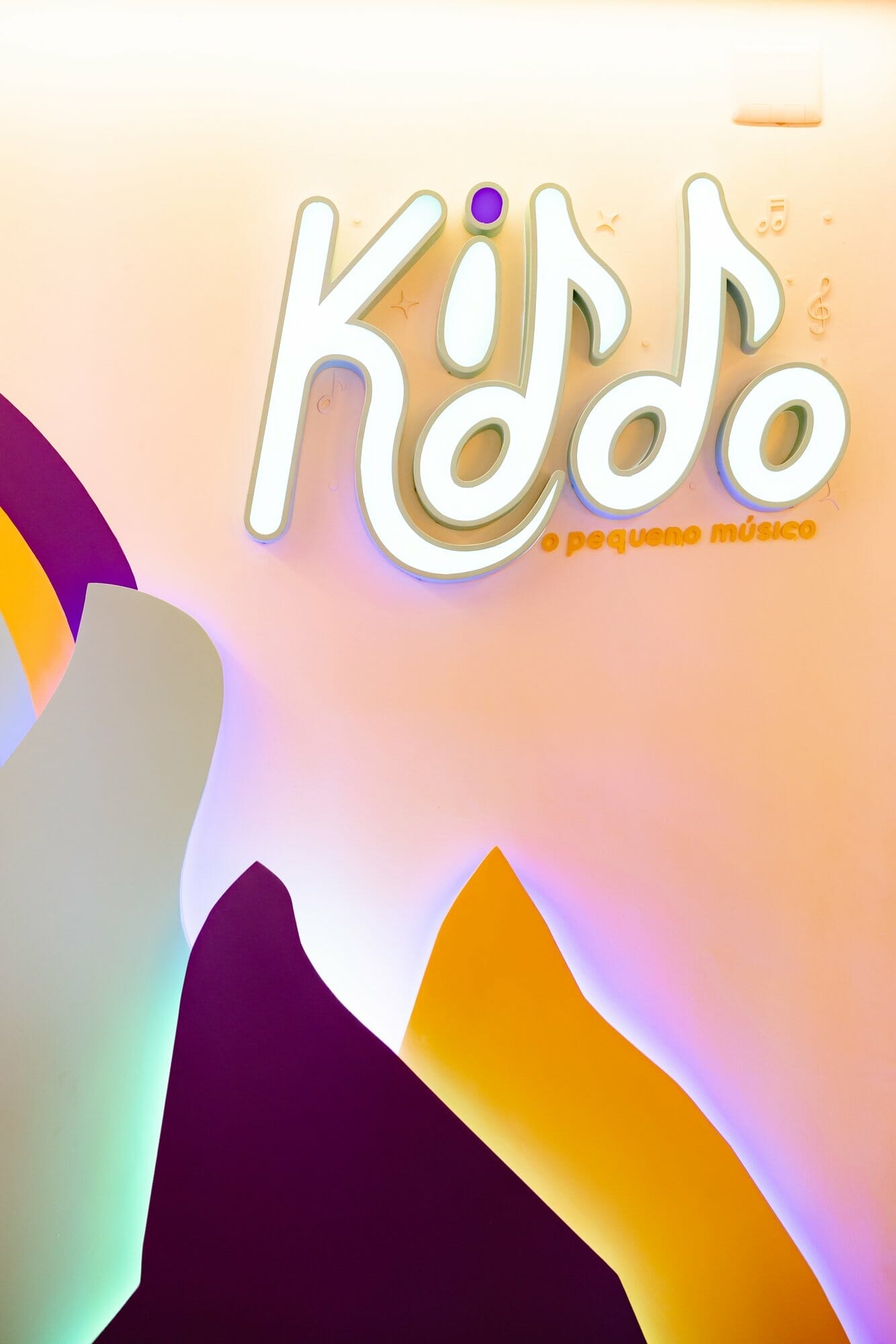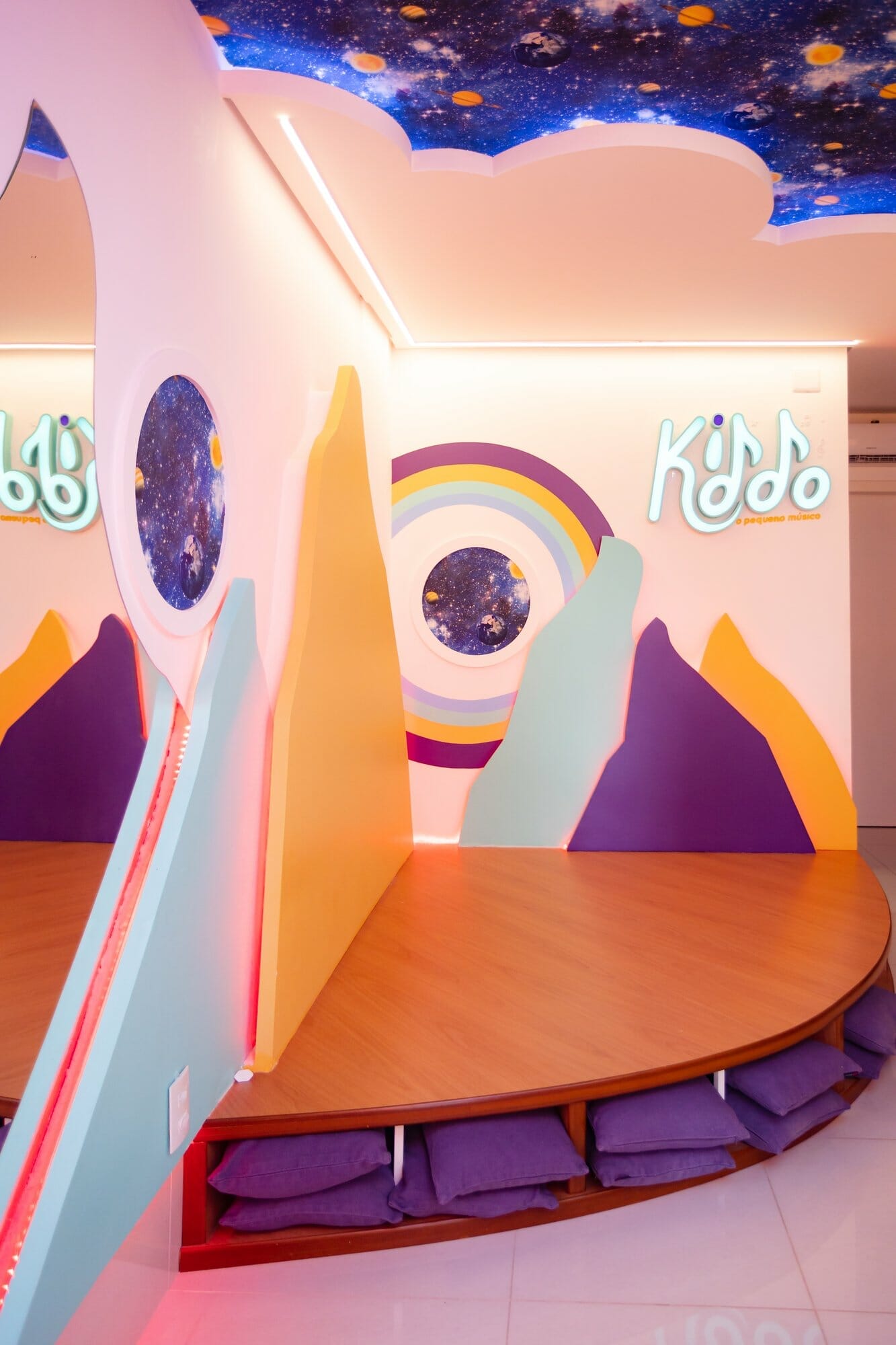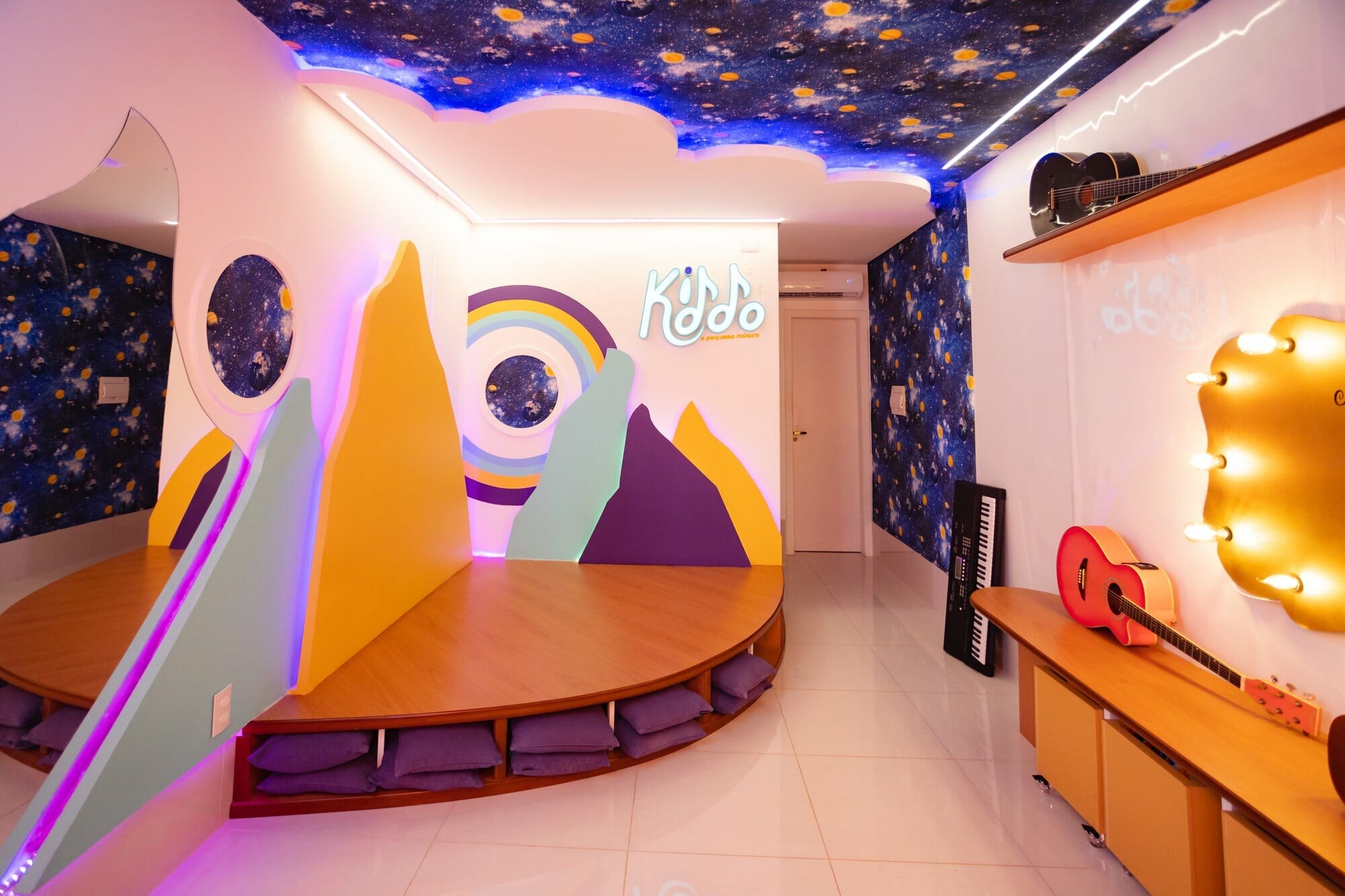 Parents went crazy! One of the client's requests was that the space invited adults to become children again, and that's what we achieved. We saw parents with the same sparkle in their children's eyes, playing and singing together, it's a transformative space and we're already thinking about expanding.
Parents are always filming and posting on social media, so it's a hit.
Here at Studio we always try to expand the barriers of the obvious and create different and transformative spaces. There are already a lot of people doing more of the same, I recommend the courage to do different and create something unique.