Kily - Rocking Lamp
Kyli is a small desk lamp that is lit by a balance system. Thanks to its ball, it can be tilted forward or backward to turn it on or off.
I created this lamp at school at the design school during my studies. It's on my desk every day.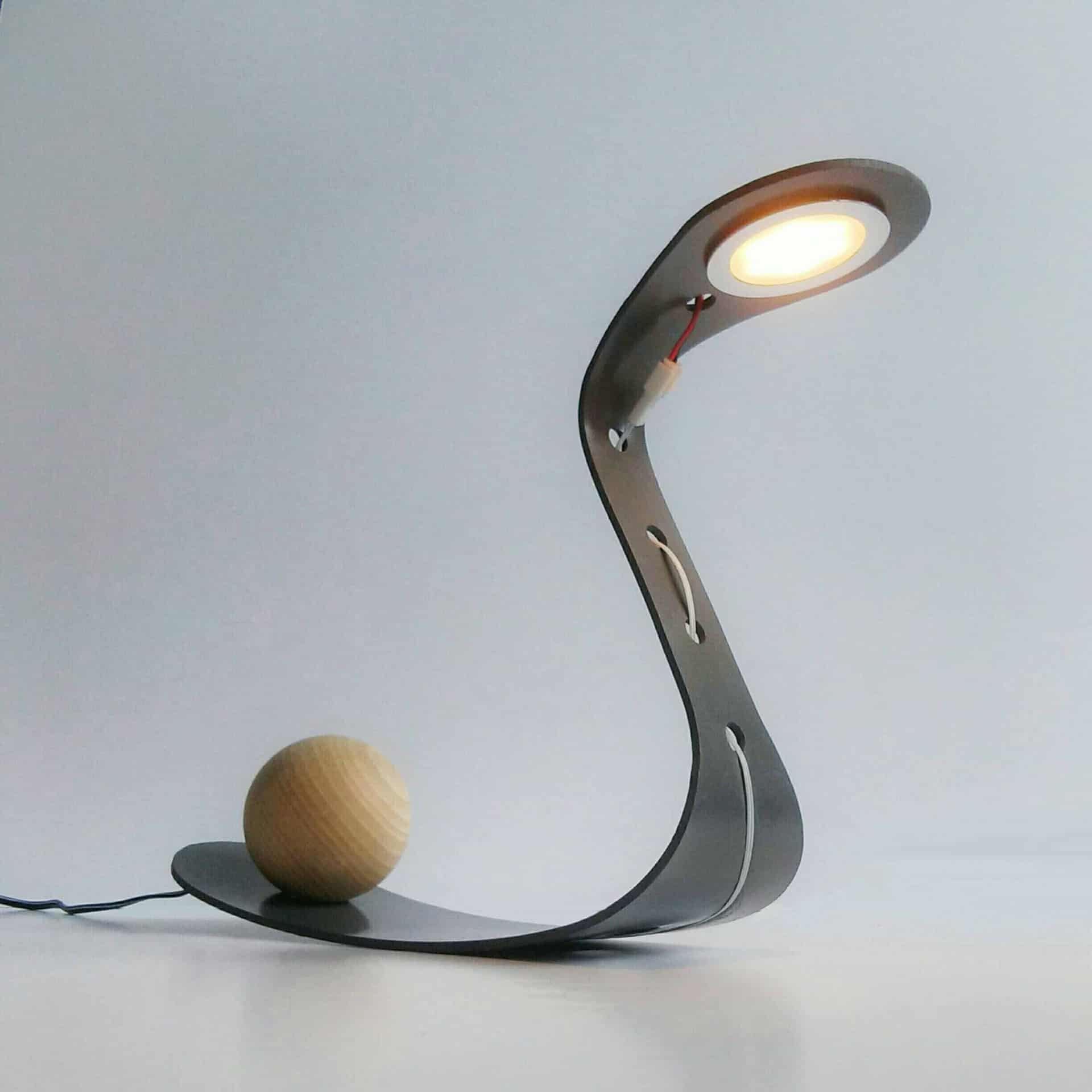 The idea came to me when I looked at the rocking chair. I had to create a lamp with a minimum of transformation steps.
I like the pure lines that I draw in a few lines of drawing.
I chose aluminium for its lightness, and because it was a recovery plate, a scrap of material.
For the color my first prototype was in brushed aluminum, because I like the raw aspect of the material.
I decided to create a small series in color. One side of the lamp painted one color, and the other side another color.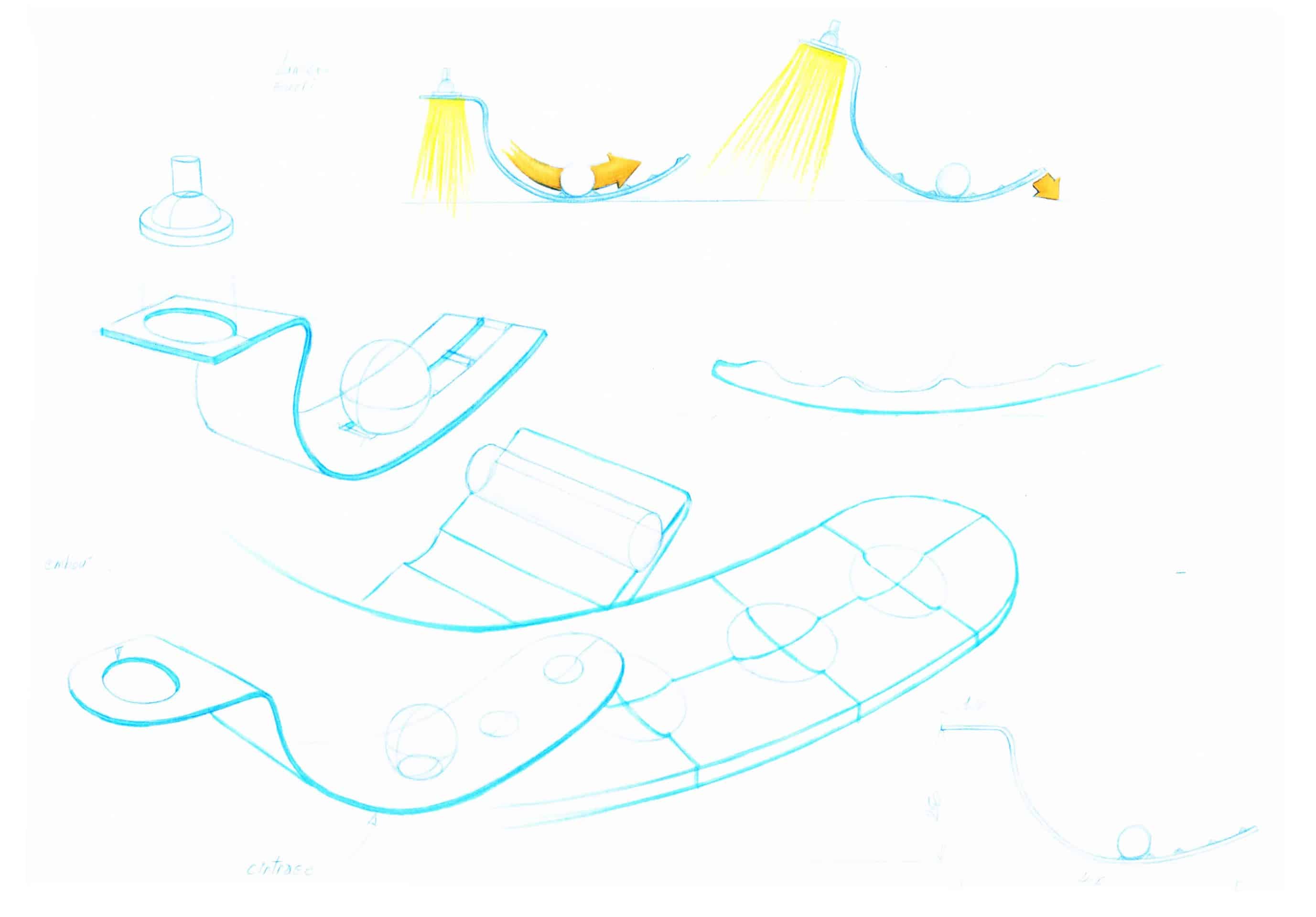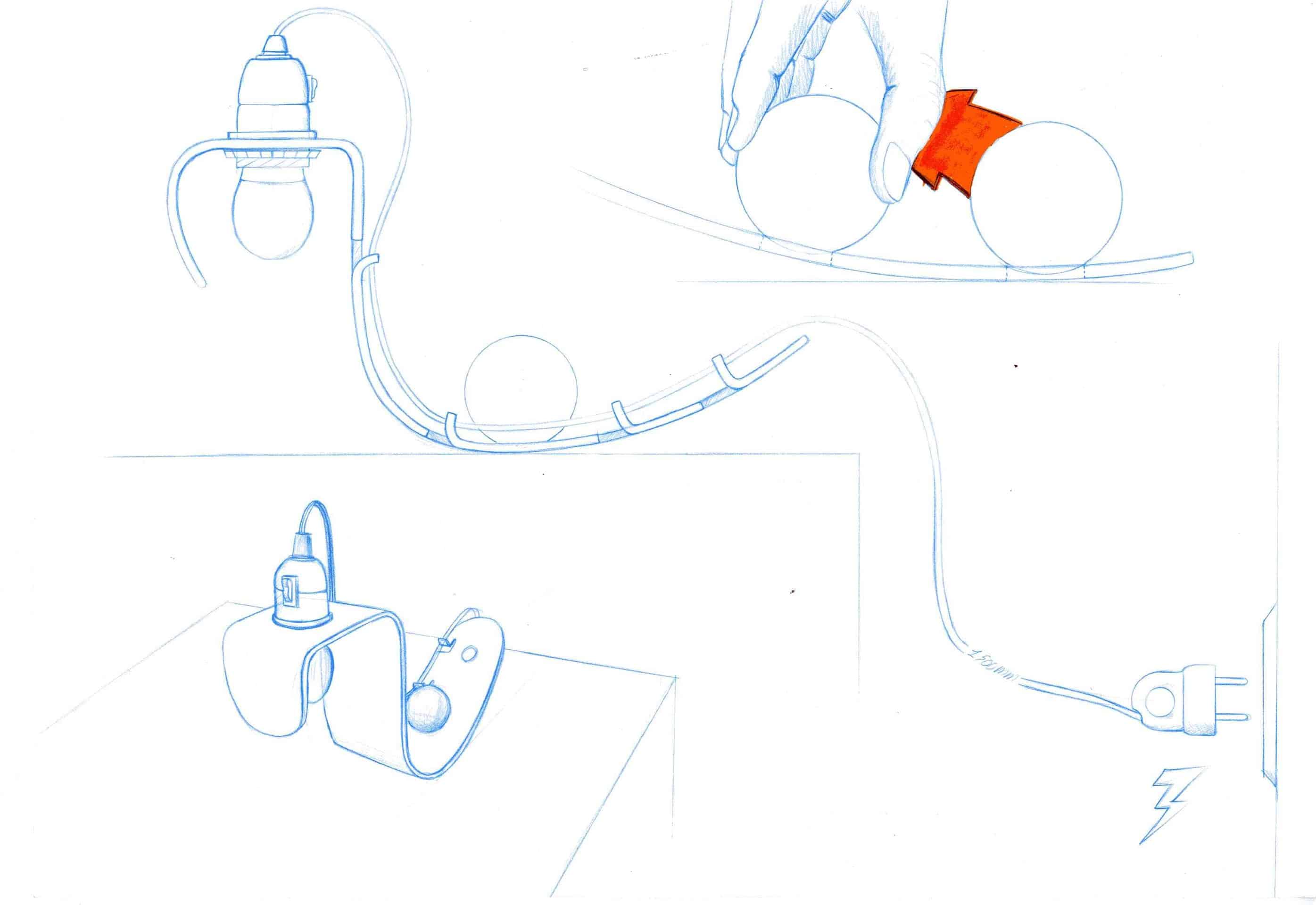 I created the first lamp in the prototype workshop. I started directly from the material after my first drawing.
At the time, the plans were made on the Rhinoceros software, and also Catia for the aluminium passage.
The lamp is cut from an aluminium plate by water jet cutting. The lower part is machined for cable routing.
Two points of the plate are bent and one part is bent.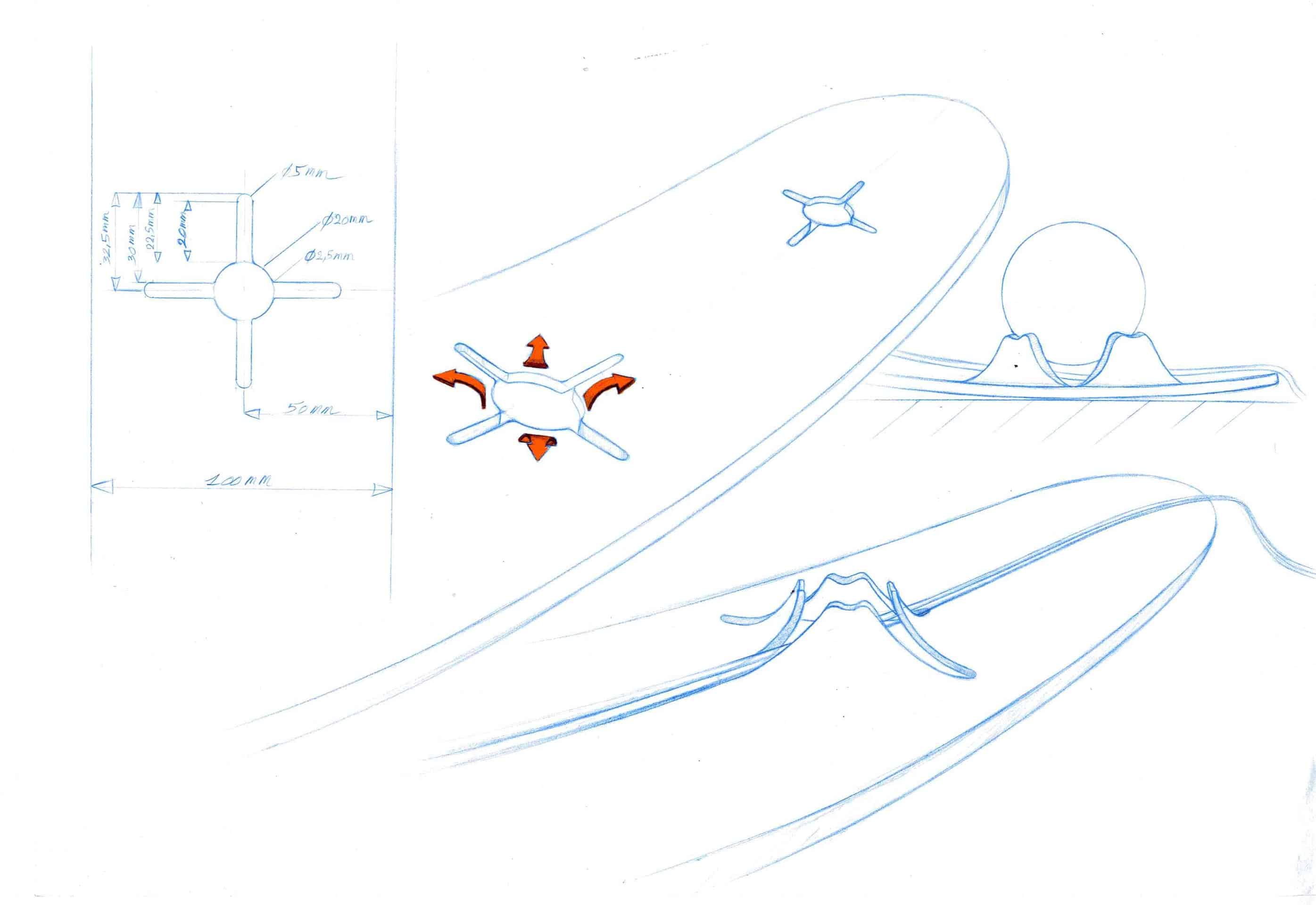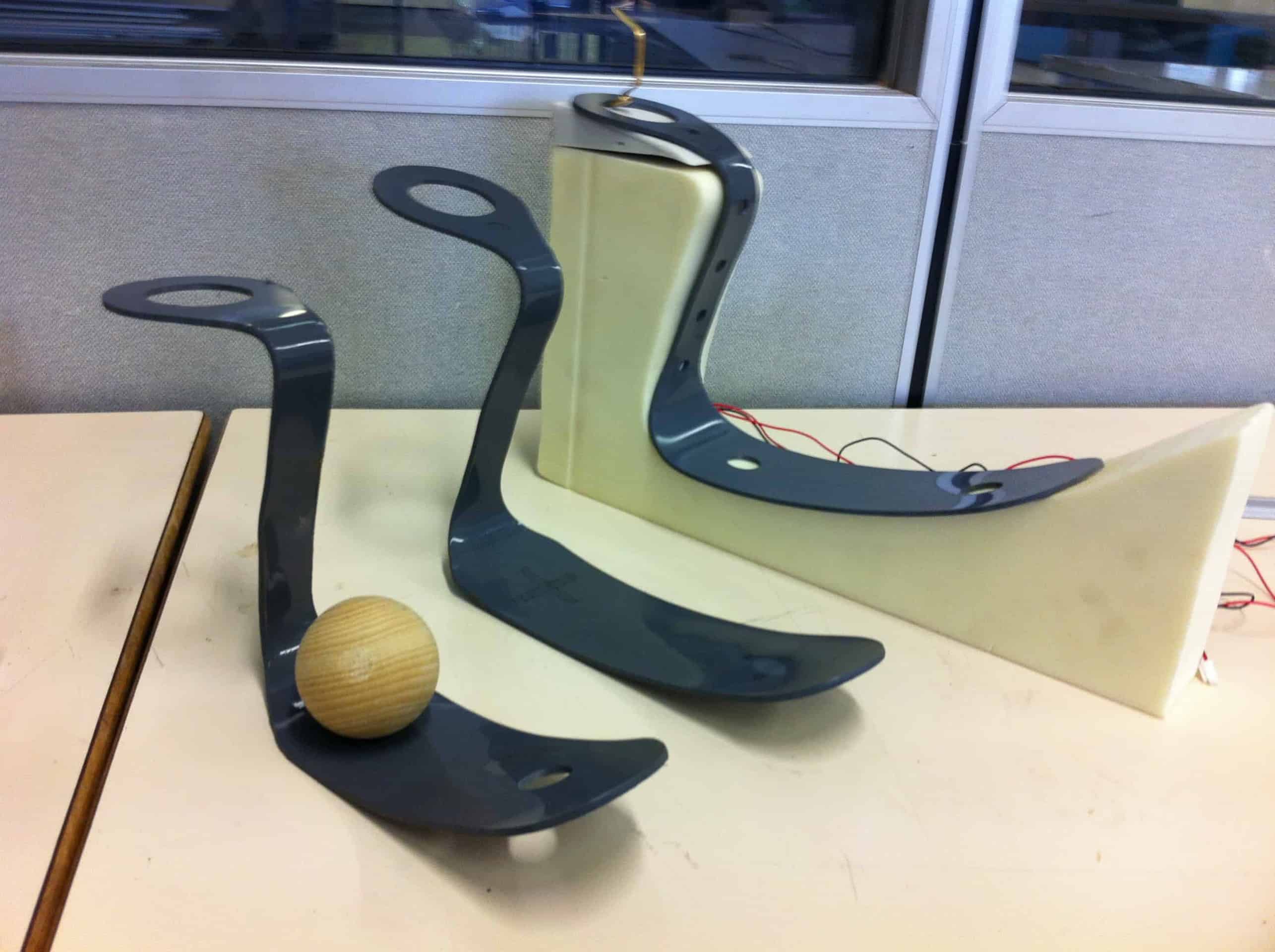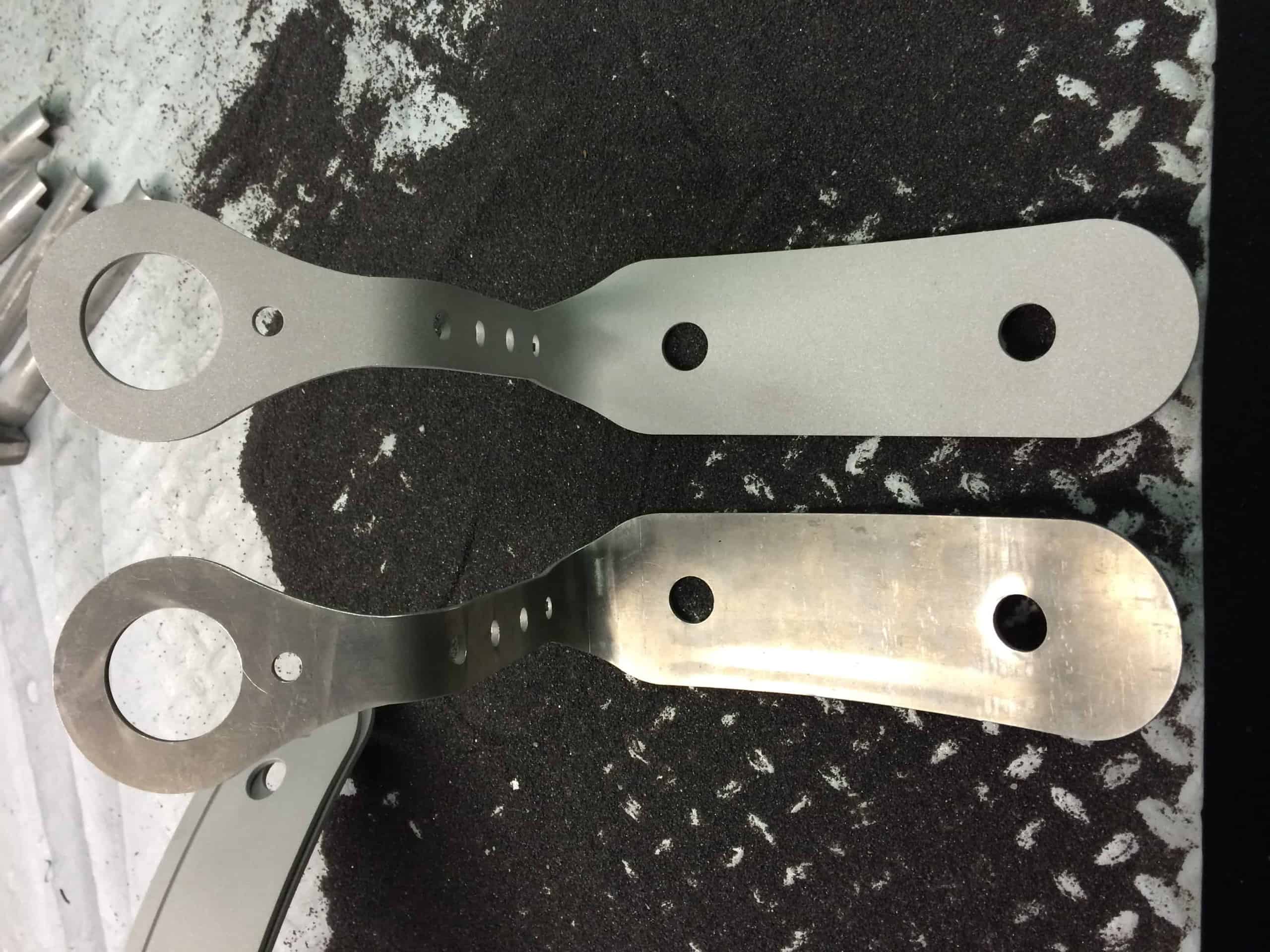 I have learned a lot from this project. I met several people in the industrial centre of my school.
I learned to create a balanced ignition system. I learned to solder microelectronic components together.
I have made friends as passionate about their work as I have been.
It was a very beautiful experience and a combination of technical and aesthetic know-how.
People like the lamp very much. He finds it original, playful with its wooden ball system that is moved to turn on or off the light.