Kitchen Design 2023
Kitchen project in a luxurious two-story house. This kitchen is complete freedom, large panoramic windows to the floor, give a huge amount of natural light. They also reunite man with the environment. This gives complete freedom in the action of fantasies. Concrete countertops and wooden facades, these materials most naturally bring an atmosphere of freedom, nature.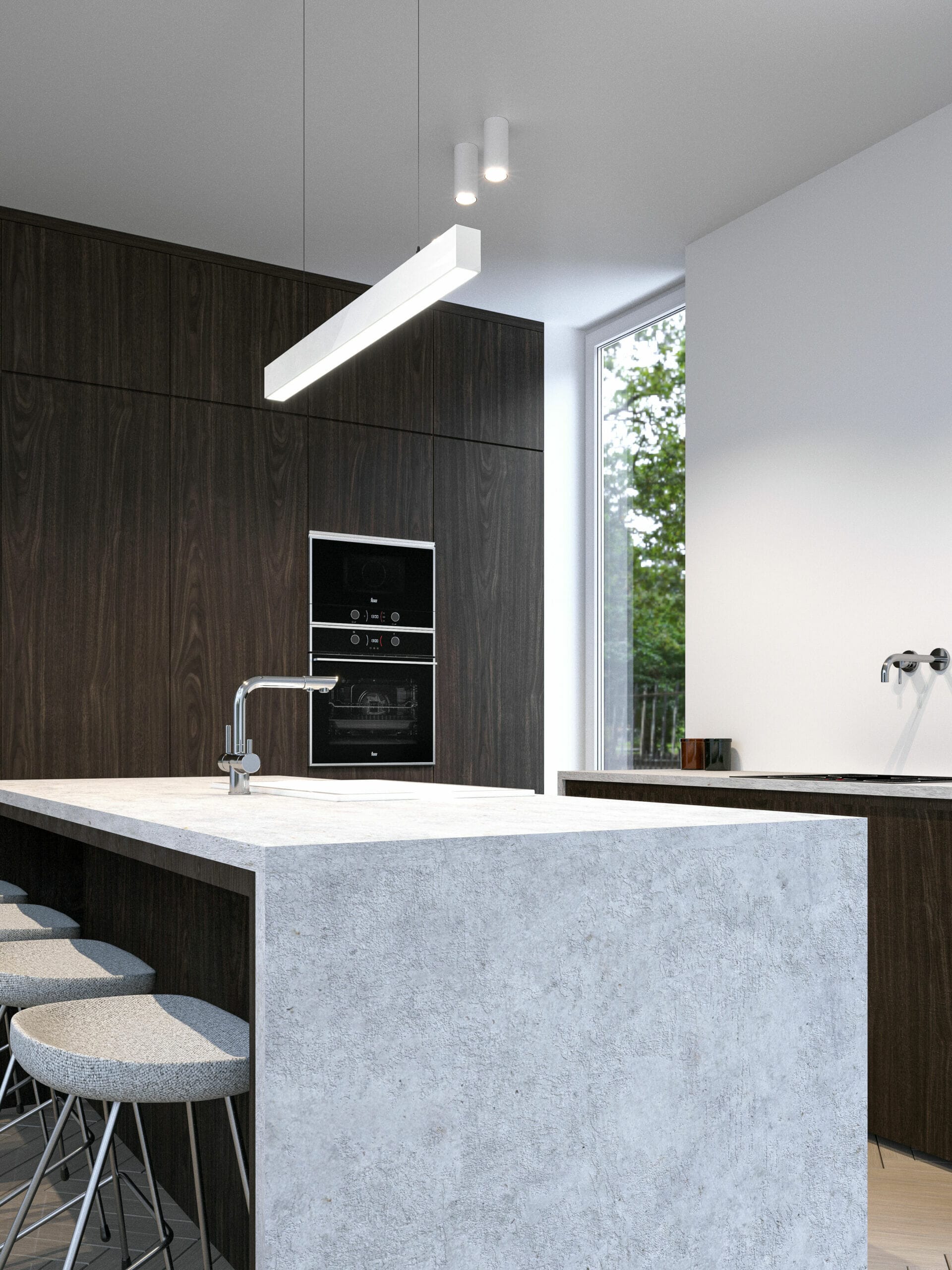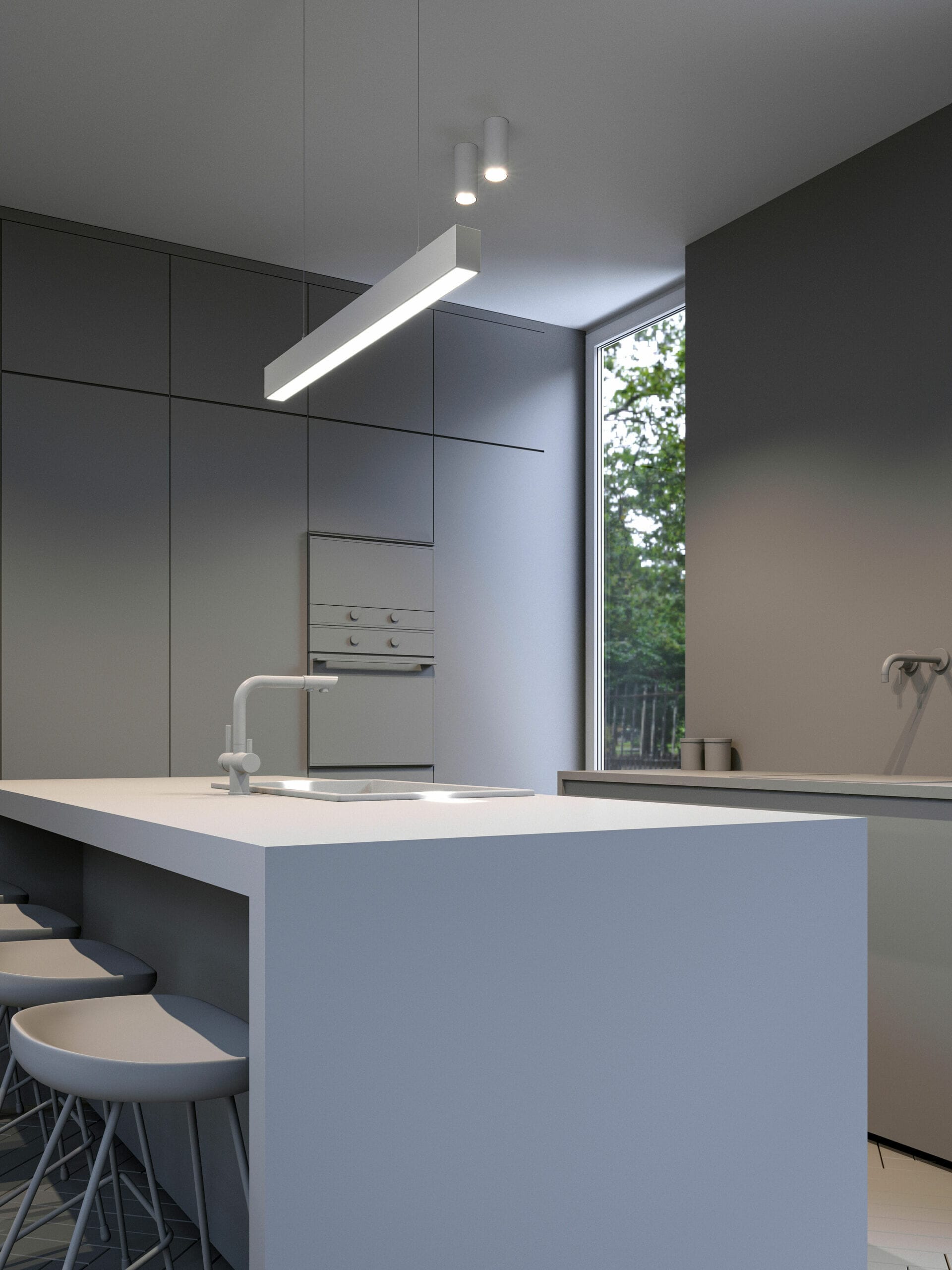 The idea came to convey the materials and the environment as simply and naturally as possible. To make it easy, simple and not boring.
In creating such a project, we used ArchiCAD, 3d max and Photoshop. Creating a project in ArchiCAD. And already processing and preparation for rendering in 3d max. Well, the final processing of images in Photoshop.
The reaction was positive, as many liked the implementation of this kitchen option. For myself, I realized that I still want to create such projects and please customers with good work.
That's not all! Next will be the implementation of the full project of this house.