Kitchen desing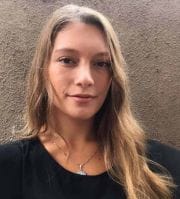 The kitchen design was made for a family home. It was thought with wide and clean spaces, fully functional furniture and a good connection with nature. The only request was a big table that function as a kitchen island and a storage cabinet.
The construction was made with white melamine and wood.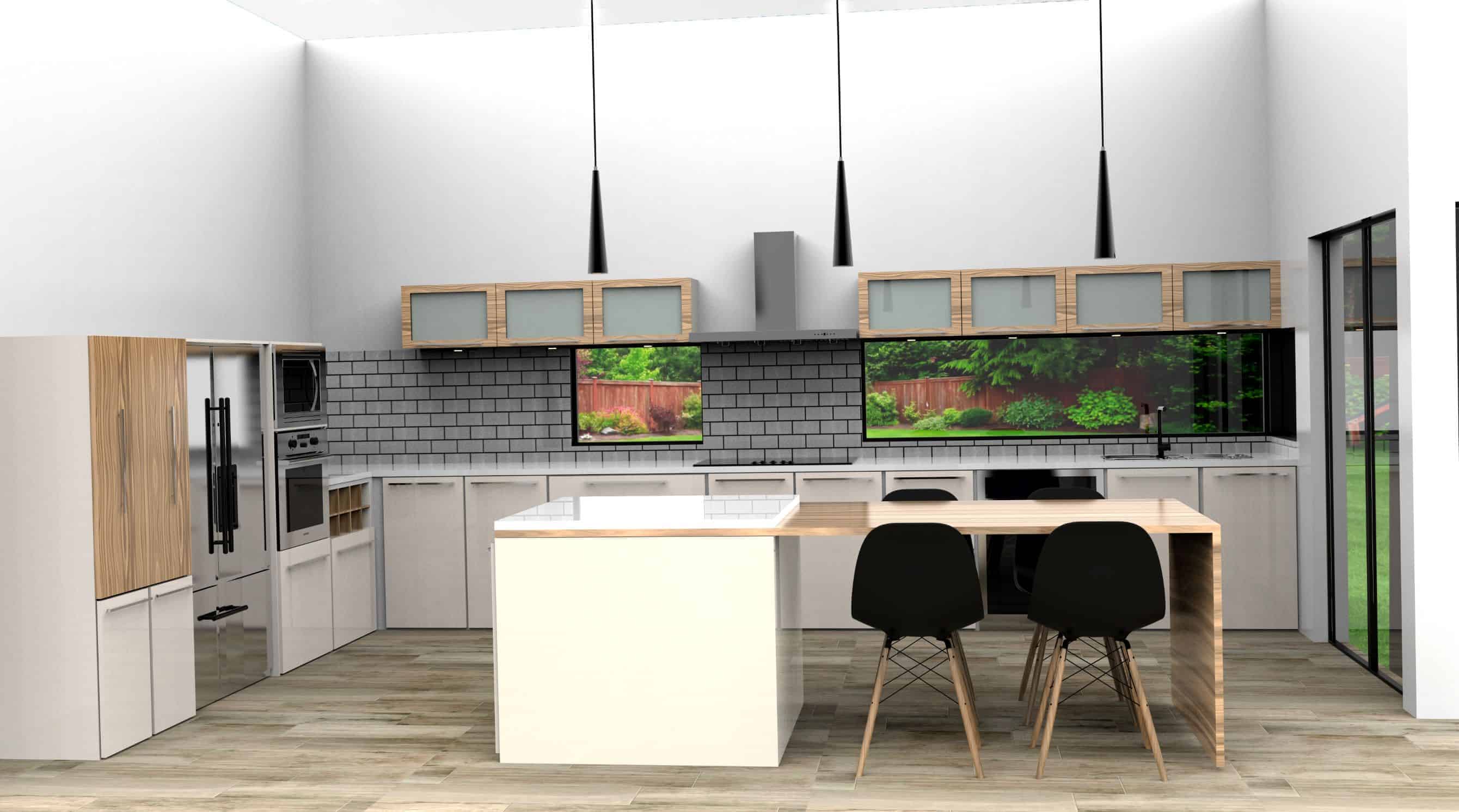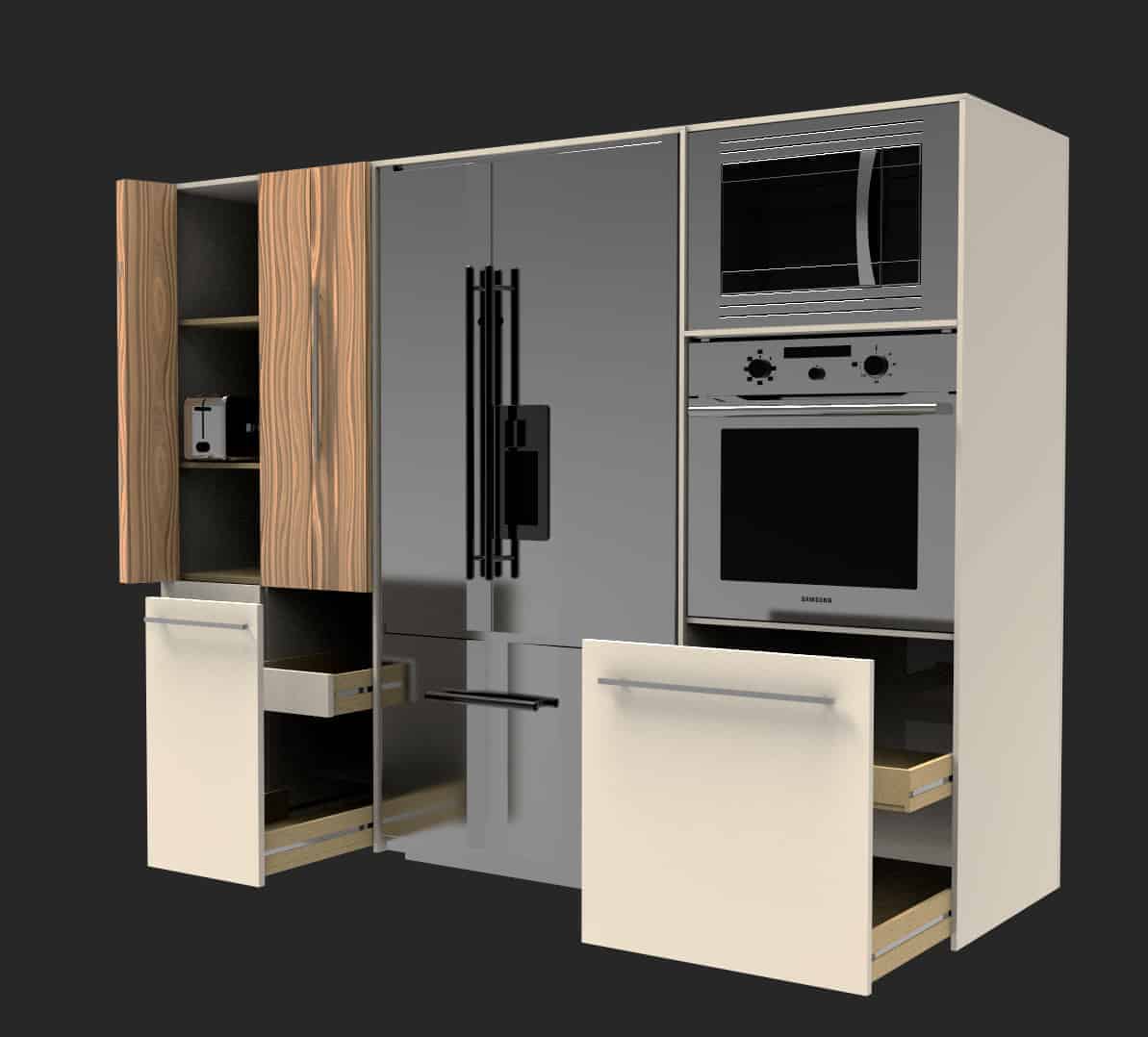 I like modern and clean spaces. Every appliance has a place and is not visible. That gives you a nice and clear view of the space.
The style is minimalist and modern.
I choose melamine because It is a very practical material and very neat finishes are obtained.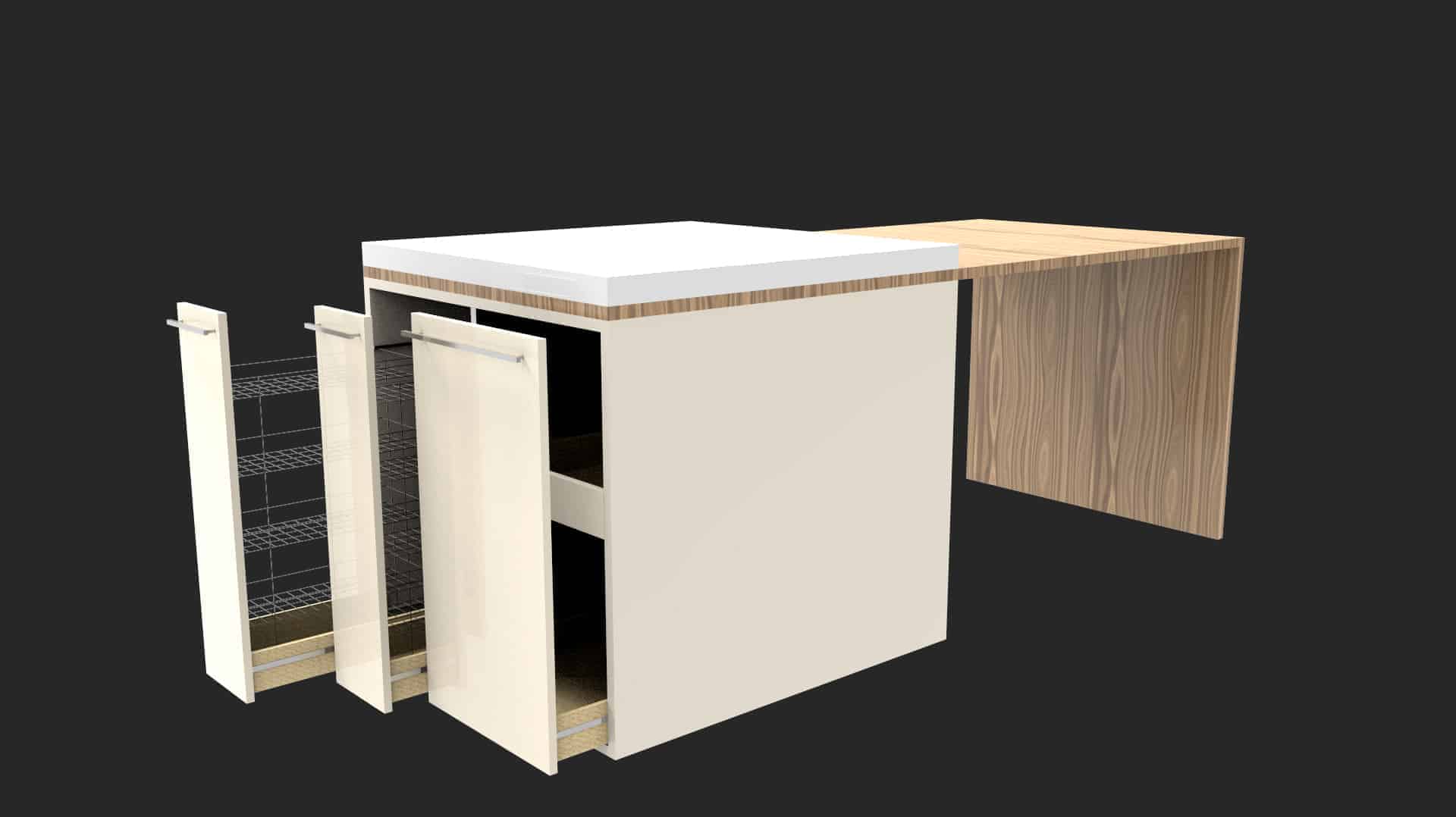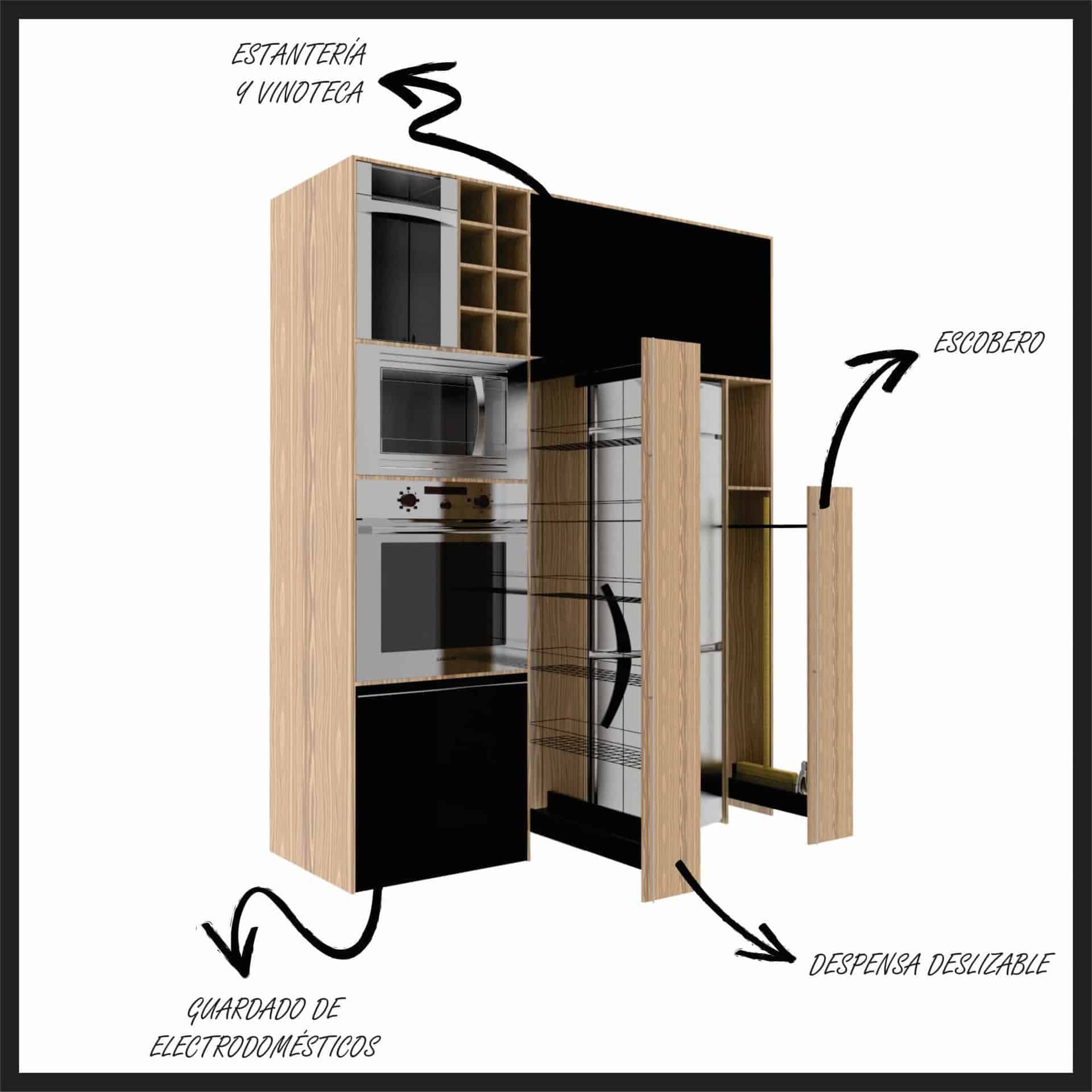 I used Rhinoceros ,Keyshot and Adobe photoshop.
The first thing I did was talk to the client and ask him how he wanted his kitchen to look. Then take measurements of all the spaces to be able to model it in 3d. After this use Keyshot to be able to materialize my idea and give it color and materials. Finally adjust the contrasts, lights and shadows in Photoshop.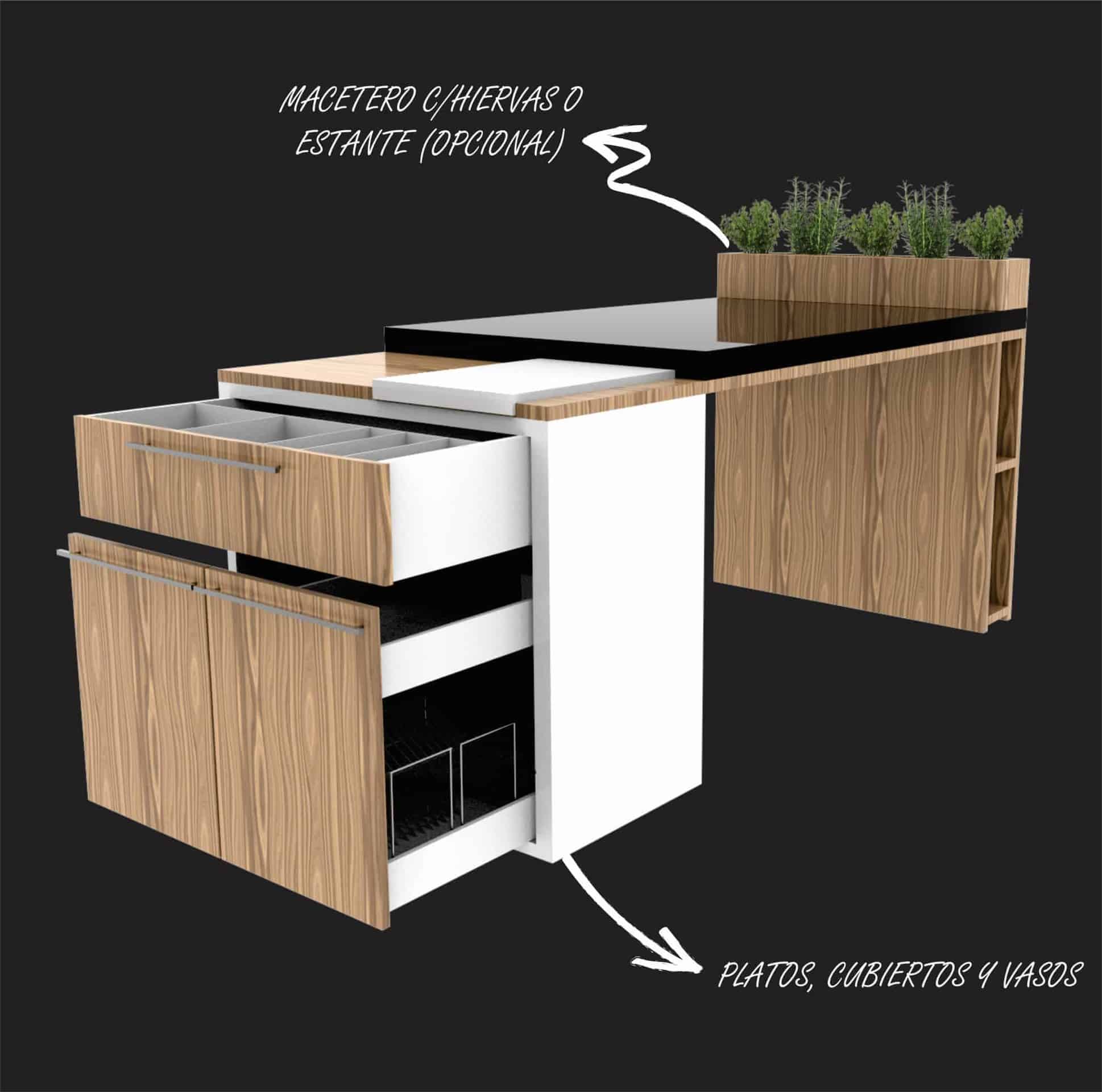 People love projects that are linked to nature. They like big windows and large gardens.
We all have different preferences when it comes to redesigning our house and it is very easy for me to understand what the client is looking for. Beyond the fact that it carries a personal imprint, the most important thing is that people like it and while that happens I rediscover that this is what I like to do
Please see my work at behance
https://www.behance.net/Veraroldan