The western coastline of the Big Island is extremely raw and barren. When Christopher Johnson first traveled to this Island 20 years ago, his first impression was not good. The airport lands on this newly formed, over 100 years ago, stretch of coastline that extended the island a couple miles making it the western most point on the island. Because of the hardened lava rock, the topography looks like another planet, perhaps Mars, and Christopher was wondering, why would anyone ever want to travel here.
10 years ago he made the move to this island and can now see the beauty of this rugged landscape, which from Kohanaiki to Keahole, has turned into his favorite stretch of coastline. There are tons of these hidden pukas (holes) along this stretch of coastline that are so awesome to capture while the water intermingles with them. It has become a goal of Christopher to capture the character of each location that he has found.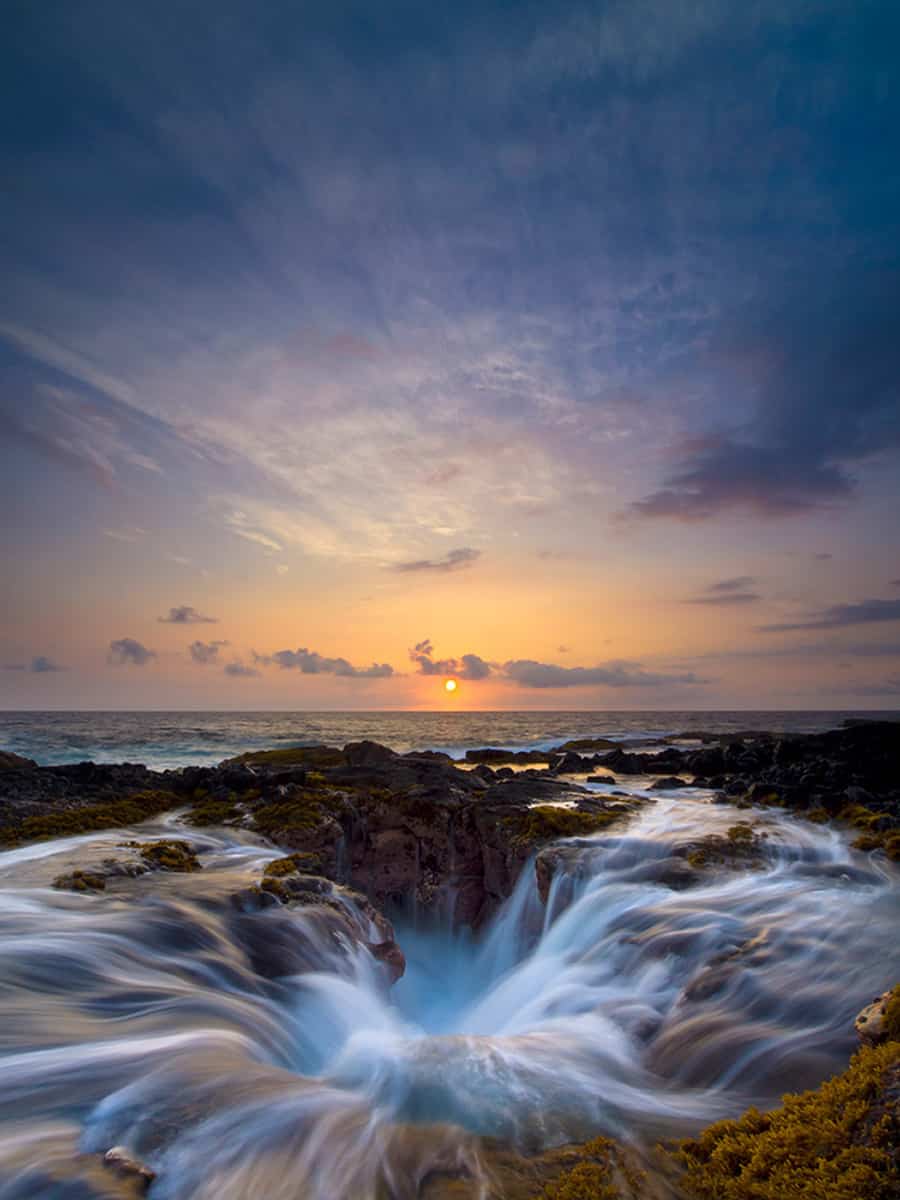 People, photographers, all over the world come to Hawaii to capture these blowholes. Standing at the edge of these holes is nothing but extraordinary and after the first 1sec shot, seeing the way the water interacts with the rocky shoreline as it flows back into the large hole, makes you thirsty for more. I have had the struggles of trying to perfect the exposure of these locations from Kohanaiki to Keahole over the last 4 years. The black lava rocky shoreline against the bright sunlight of the setting sun is extremely difficult to get the exposure just right. It has become a challenge to capture the unique character of each location and so after 4 years my obsession has turned out this series of images of this amazing coastline.
-Christopher Johnson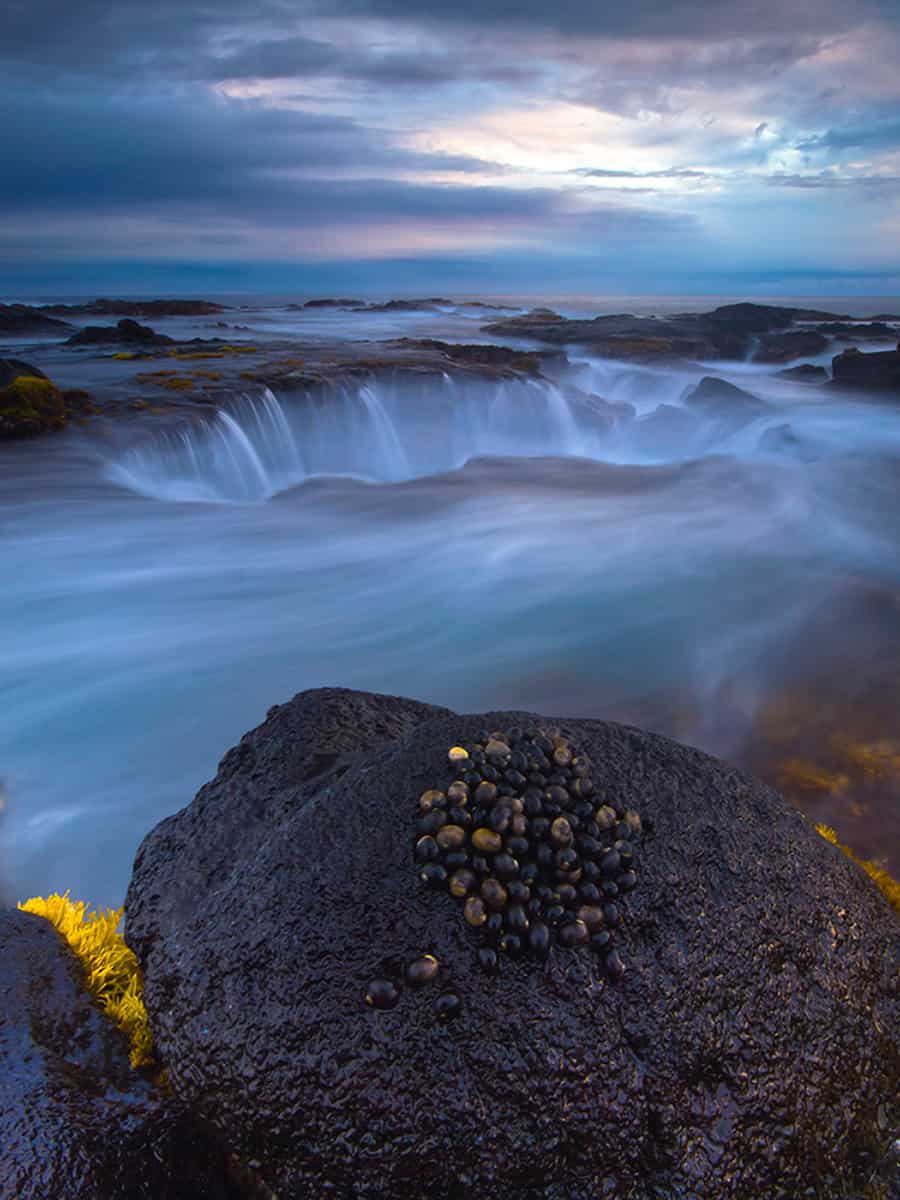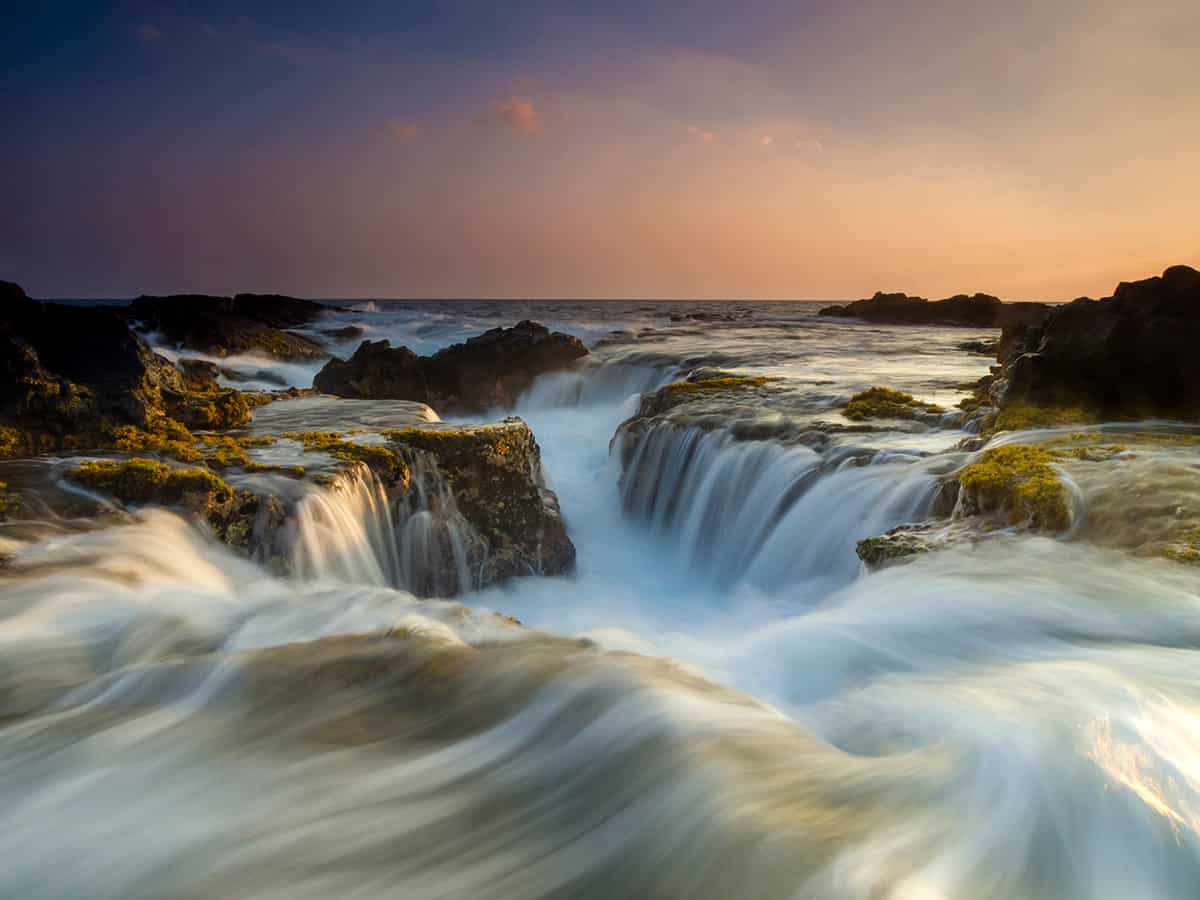 I am not really sure how I would describe my style, if I even have a style. I am not really sure anyone could look at my images and instantly say, "That's a Christopher Johnson image". There does, however, seem to be a cohesiveness amongst all my images for which I can't explain. This may be due to the techniques I continue to use. Because of my darkroom experience I strive to capture the image with one perfect shot in the field to minimize the amount of time I need to spend post processing. I have never been opposed to using newer techniques like HDR, I'd be lying if I said I've never tried them, but I am much more old fashioned with my approach.

The only approach that has changed is due to the digital flexibility. I can't remember the issue or year, but there was an article in Popular Photography Magazine where Mitch Dobrowner, a storm photographer, discussed his approach to shooting storms. He mentioned how he utilizes the live view screen on his camera, which is like the crushed glass of a large format film camera, and not the viewfinder. When I tried the technique I was immediately hooked and it is now how I shoot. As a segue into the second part of the question, Mitch Dobrowner inspired a new way of shooting, but I would say that my first inspiration is, like so many others, Ansel Adams. His inspiration in me has been matured to include artists that strive to create and perfect their craft. This isn't limited to photographers. I find inspiration in illustrators, sculptors, painters, writers, musicians, graffiti artists like Banksy, and most importantly, my family.
-Christopher Johnson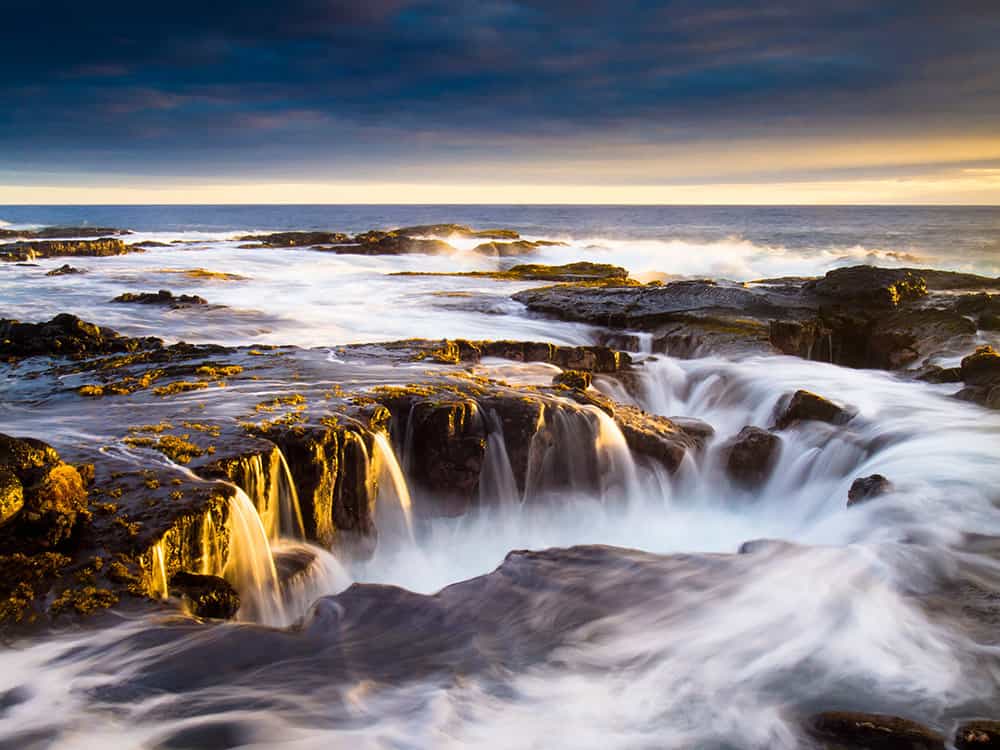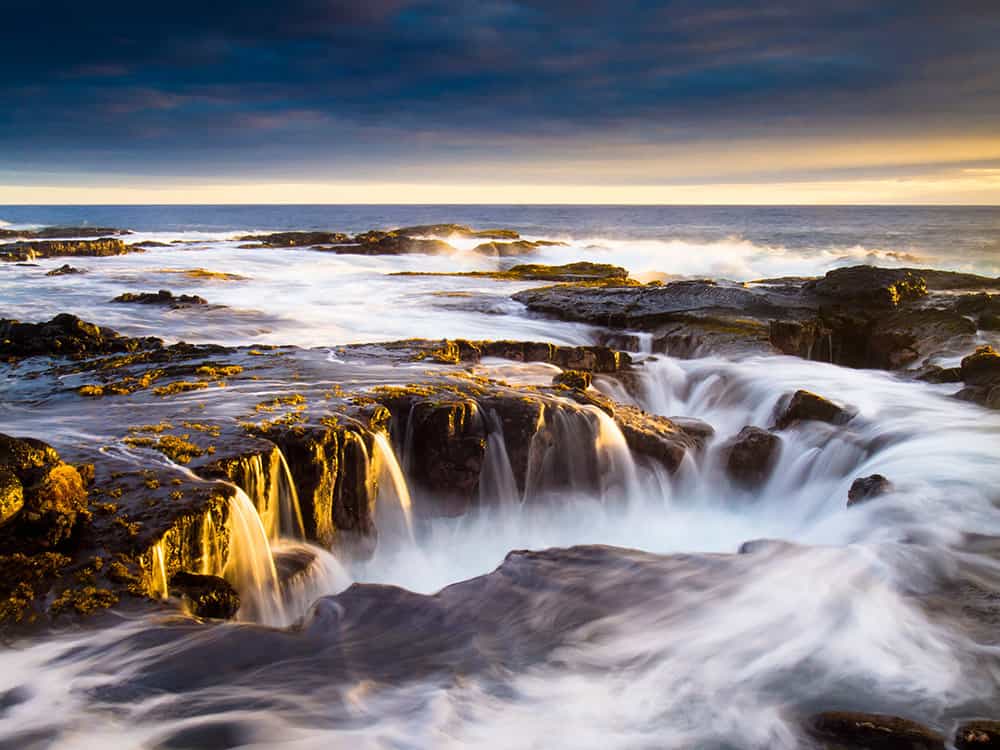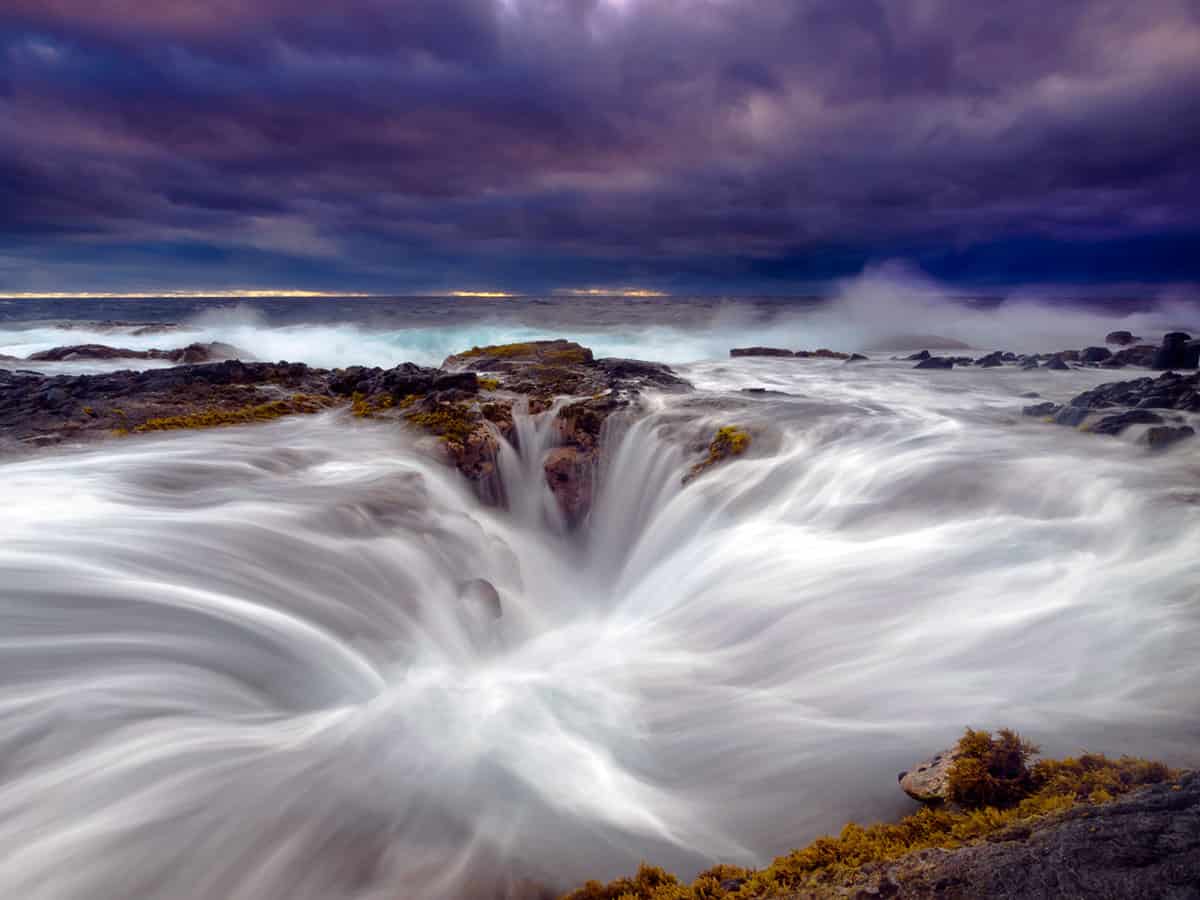 The ocean is extremely dangerous. Respect should be given to it. There are so many people that are either seriously injured or lose their lives each year for not taking precautions when approaching the ocean… especially along this coastline. I spend a lot of time watching how the ocean reacts to the coastline at each spot I go to, especially when I have never been there before. There are rogue waves that come in, about every 15 min along this coastline, that need to be accounted for, so I will usually arrive 2 hours early to watch how the waves react. Not to say that I have never been in danger, I have had my nervous moments, but it will definitely minimize those moments.
-Christopher Johnson
I used an Olympus E-5 camera with Olympus lenses. For the majority of these shots, I used an 8-14mm wide-angle lens, equivalent to 16-28mm for full frame sensors. I always have my camera mounted on my Manfrotto tripod while using a shutter release cable along with one or two reverse neutral density filters and a polarizing filter. The sun contrasted with the black rocks is about 9 stops of light difference; so the RND filters help get the shot the first time without further digital darkroom time.
-Christopher Johnson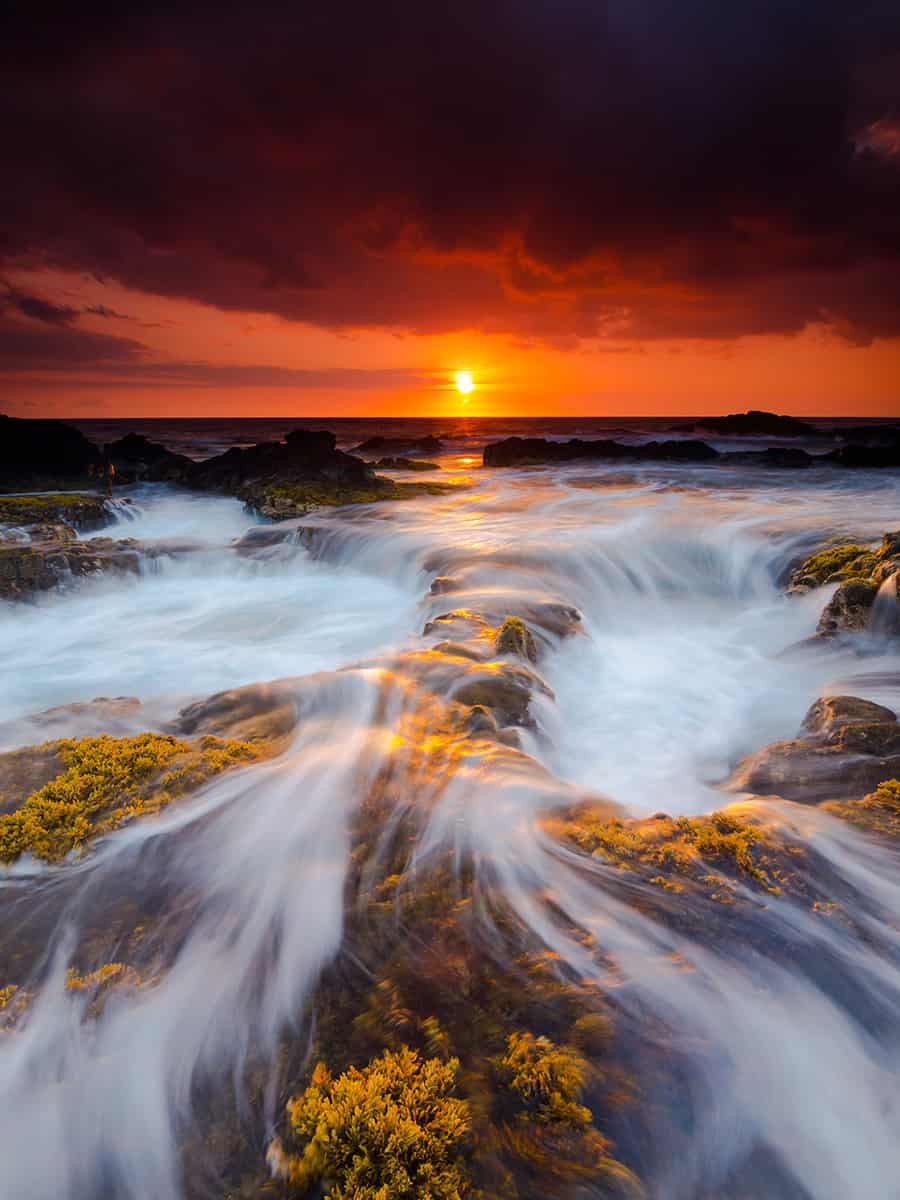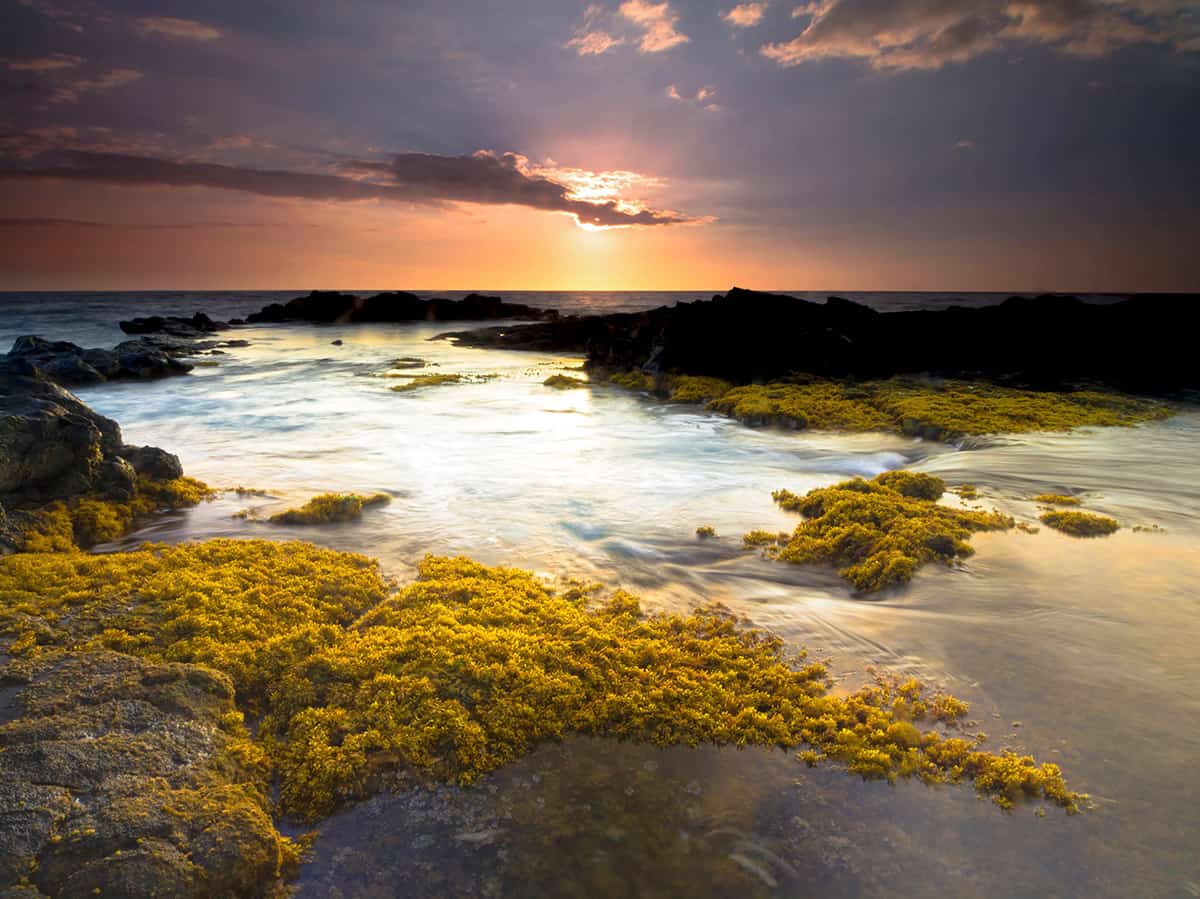 If you could describe Hawaii in one word, what would it be and why?
DiverBeautiGrandAwesoMagicalicious! I don't think I could find a more magical place to be photographing. Hawaii, especially the Big Island, is so diverse, beautiful, grandiose, amazing, and magical and I am so blessed to have the opportunity to live here.
-Christopher Johnson
About Christopher Johnson
Christopher Johnson got his first SLR film camera from his father while he was in high school and immediately shelved it after shooting off the first roll. Why he did this, He's still not sure, but it came down and was dusted off several years later for his first college photography class. Being in the dark room developing, immersing myself into his own images sparked a realization of the complexity of this art form he took for granted. It was from that point forward that he began to carry a camera with him at all times. I've tried most forms of photography, but Christopher gravitated towards photographing nature and the untouched landscape, so he study to perfect composition, exposure, and most importantly, the character of my subject. 15 years later he's now living on the Big Island of Hawaii, continuing to learn and capture the amazing landscapes that make up the beautiful tropical islands. See more of his photos on Behance or his website.