L U N A R A PREFALL 2018
Lunara is a 2018 Pre Fall fashion design project. The collection was inspired by the legend of The Chinese Goddess of the Moon and the Jade Rabbit,
Implementing a soft color palette and vaporous, glistening fabrics to create a melancholic yet colorful aesthetic, through which the story unfolds.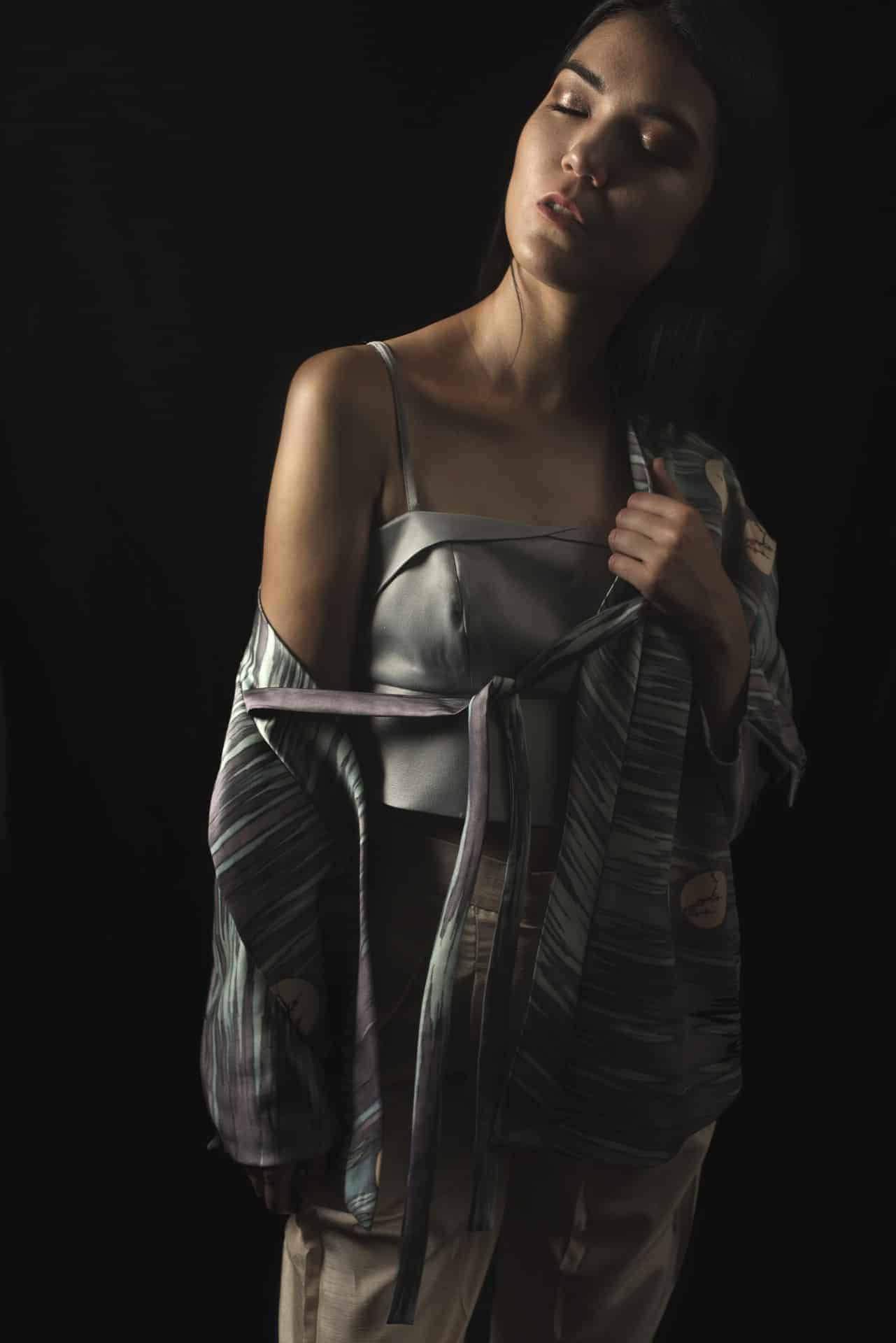 I chose my theme for the collection because of my chinese ancestry. I´m very close with the asian side of my family, and the culture inspires me with all its complexity, color and beautiful stories.
I used a soft color palette, printed fabrics (some of them made by me).
The silhouette is taken from the art depicting the goddess and her story. There are many shaped and elements that come from the traditional way of dressing.
I used hand painting with markers for some of my prints before they were digitalized on Adobe Illustrator and Photoshop and then they were printed on synthetic fabric.
For the illustration I used the same process , hand painting with markers and then digitalized on Illustrator and Photoshop.
The audience responded very well to the collection during the fashion show.
I learned with this project to appreciate my own talents and habilities, and to never underestimate myself. Also I learned more about my heritage and my ancestry's culture.