Le sacre du printemps
Fashion editorial, inspired by the raw energy of Igor Strawinsky's ballet music 'The spring sacrifice', shamanic rituals and fairytales. The fashion narrative leads the viewer through the preparation of a sacrifice ritual: a young girl is being offered to the god of spring in hope for a fertile year. Whimsical, magical - and heartbreaking.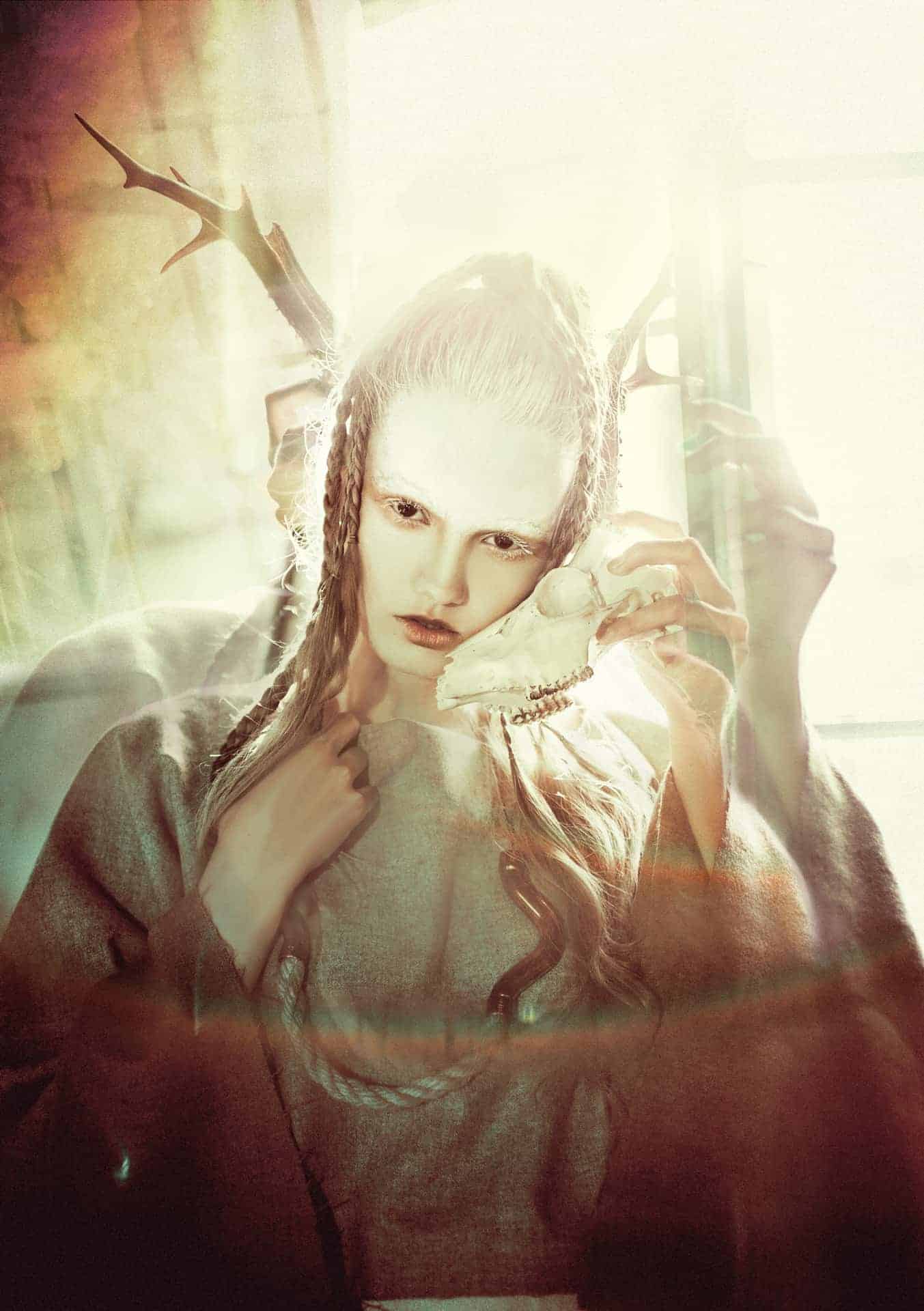 In the past, I did not get along too well with fashion as a photographer. I am an intense visual storyteller, who thrives on storyline, details - and the need to connect emotionally with the theme, idea or feeling. Many modern clothes failed to give me a feeling, story - SOMETHING. Without that spark, magic fails to come alive.
So, years over years I used costumes of all kind for my staged portraits, mostly from the historical or phantasy genre. But it made me always unhappy how I wasn't able to connect to the art of clothing.
This project was an experiment to see how I deal with 'contemporary' fashion: fabric and shape that often come without a story, but need one to unfold its intensity. Back then, still being a student, I dug for fashion design students who create amazing gowns - to make this a new challenge for me.
I found Ann-Katrin Reiche's gowns in a graduate show. There it hit me like a lighting bolt: clothing just needs tiny details to spark a new universe inside me! A story, right there! In this case it were coffee-dipped sleeve hems and natural fabrics. I could hear Igor Stravinsky's harsh, wild and raw music and knew: I had to do this. I had to go wild.
Within a tiny second my whole understanding of fashion art changed forever.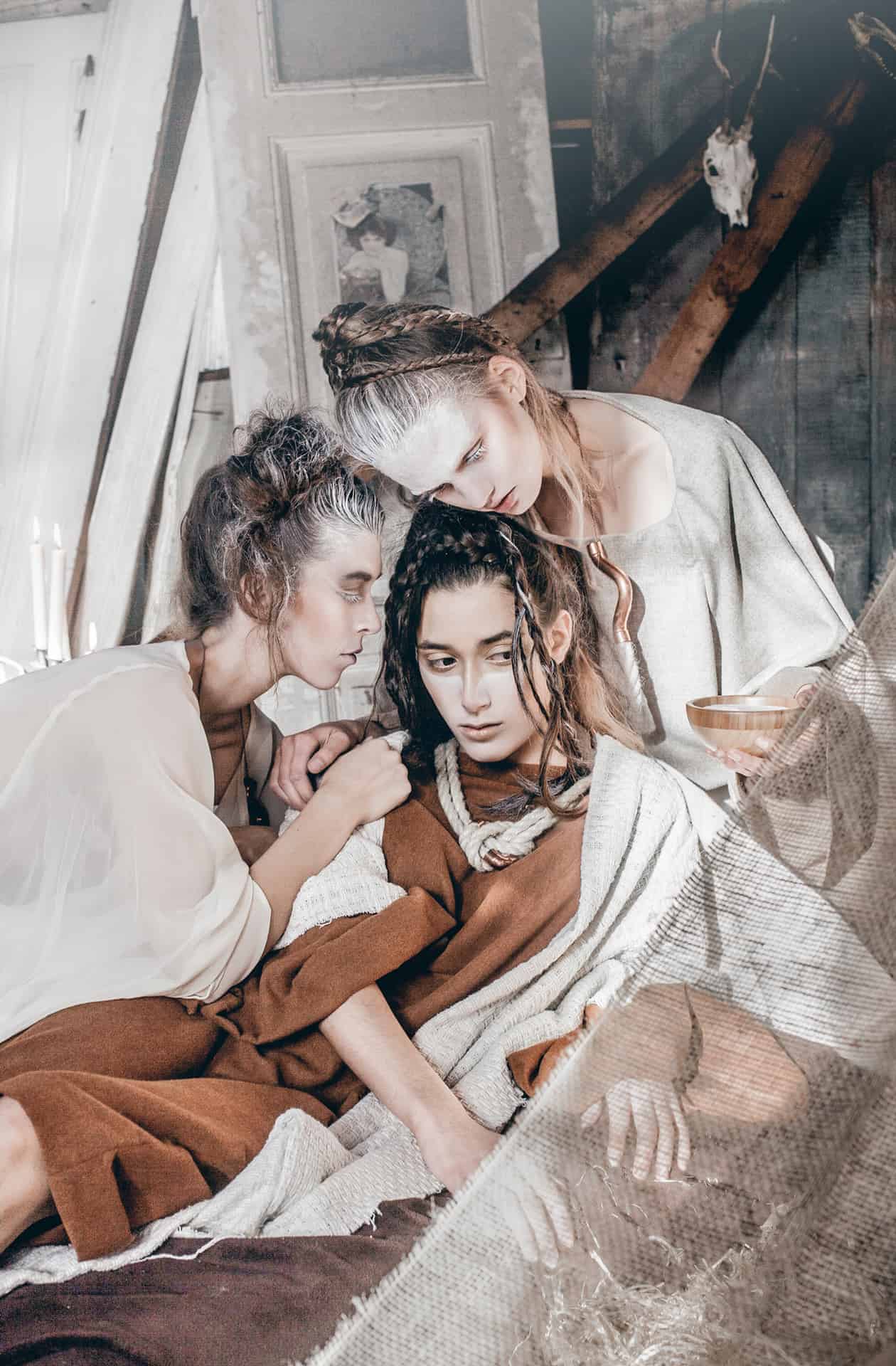 I had clear characters in mind for each model that they needed to convey in the images. I drew a storyboard beforehand to know which scenes and moods I needed for the story. I sat down with each model while they prepared for the shoot and showed them the intensity and wickedness of the story.
It took hours to prepare the whole set, arrange props. But: I never mind the whole preparation progress because it gives me a clear idea of what to do during the shoot... and it creates an intense universe. The more thought and detail goes into it, the stronger it will be.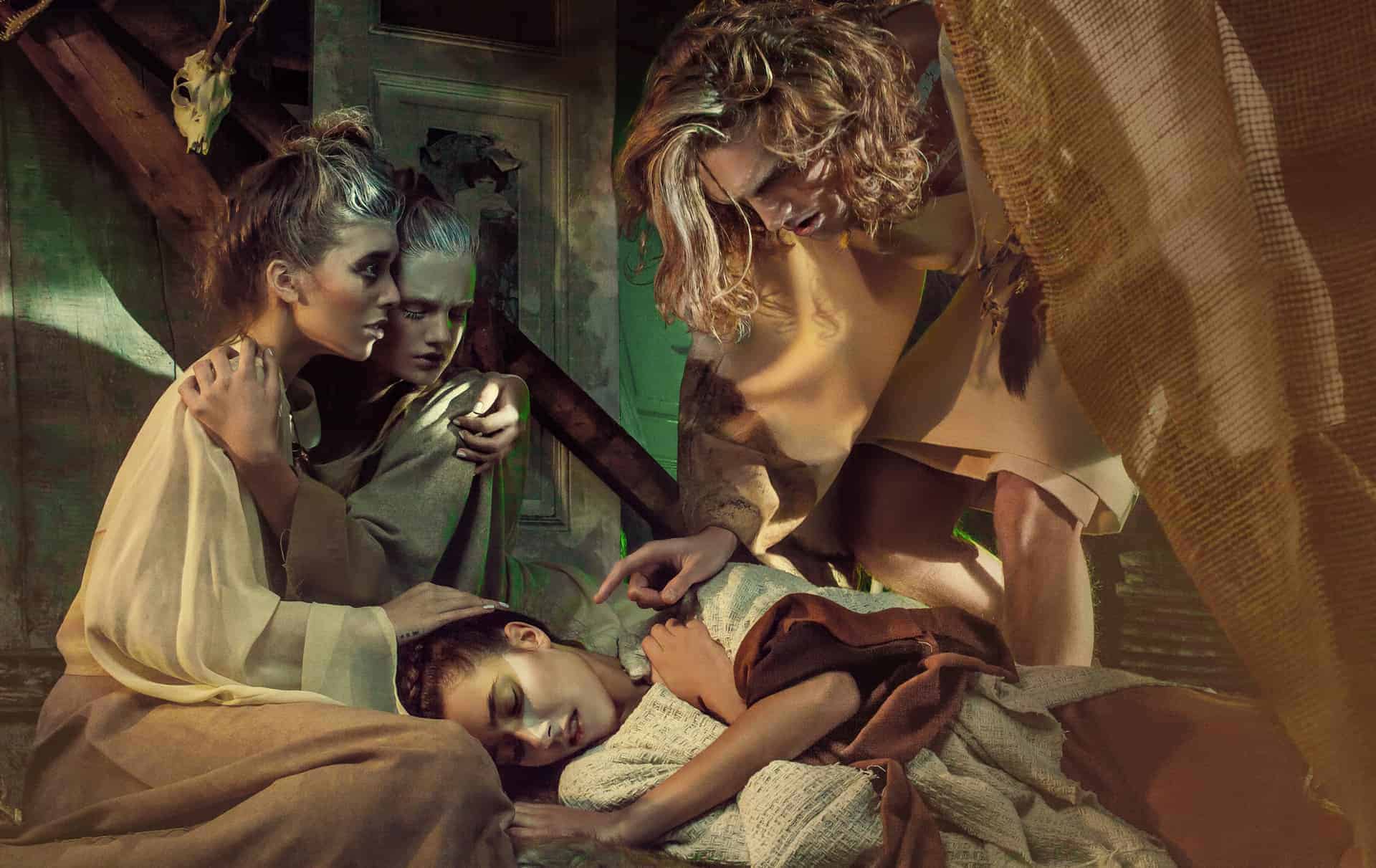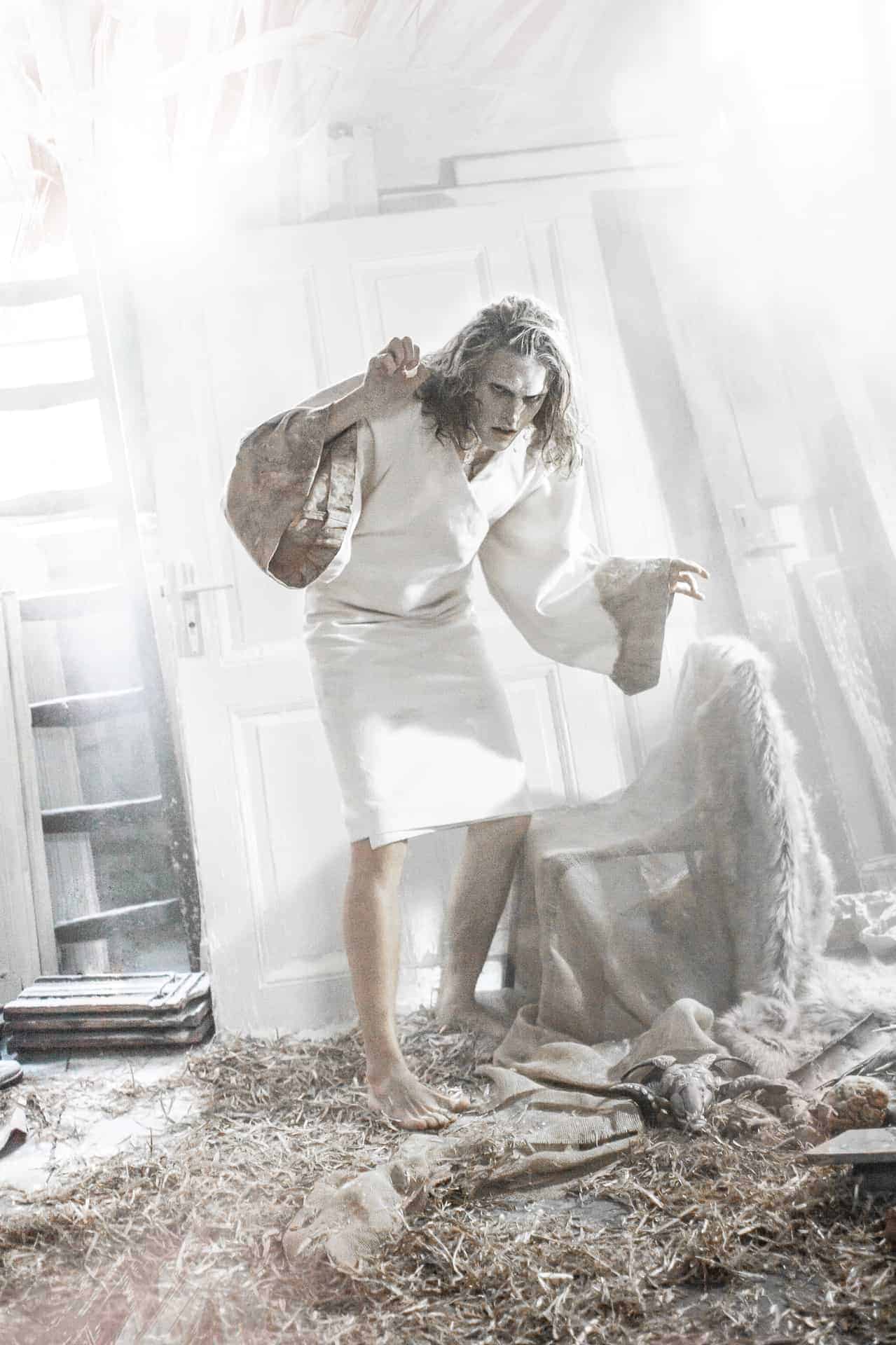 While shooting, you never have time to enjoy the atmosphere of the project's story - because it is work. It was a demanding one-woman show, being stylist, art director, continuity assistant, photographer and entertainer at once.
It was an intense experience to see the story unfold. Becoming real, visual. That is always the best part - because it brings you deeper into the story, the experience, another reality.
But I feel like my images will never reach the pure, raw and bone-shaking intensity of Igor's music that inspired the project. And that's okay. My images never satisfy me completely, and maybe that's just the addiction speaking. The passion to keep creating 'story universes' of all kind - because there is never enough >STORY<. Never!
You'll find more images from the ritual here: https://www.behance.net/gallery/64935487/Le-sacre-du-printemps
It pays out if you dare to go out of your way: experiment, try something new. It will push you further to become the person and artist you want to be. Be your personal hero!