Leisure Modern Bathroom
A bathroom with black essence touches giving it the style of modernity, simplicity, and calmness - using beautiful proportions and elegant materials that allow humans to feel relaxation and containment. I used gleaming black marble countertops, special circle proportion mirror, walk-in shower room with over-sized shower head, fluffy towels neatly arranged, black marble floor with white veins, special backdrop wall behind the toilet.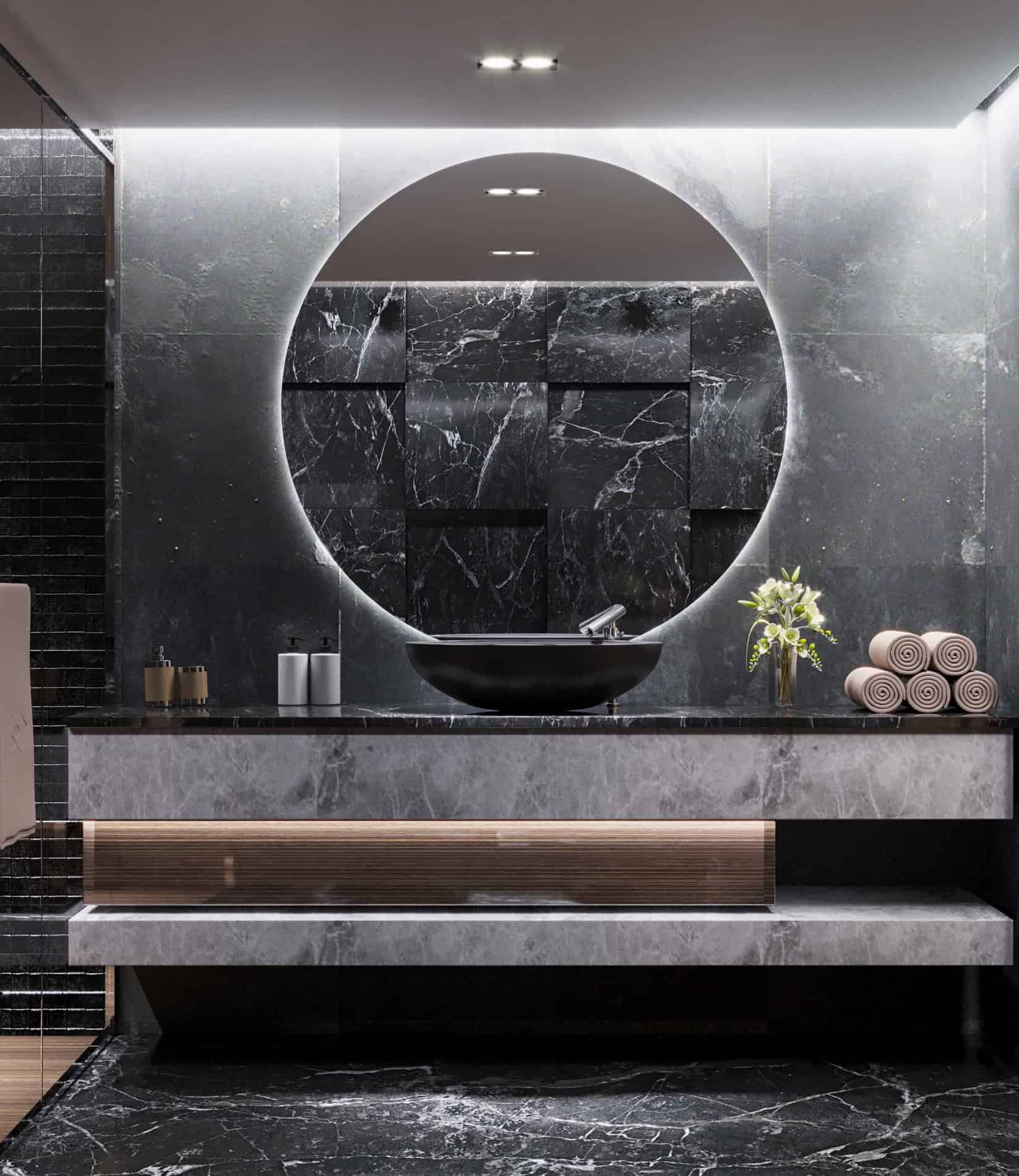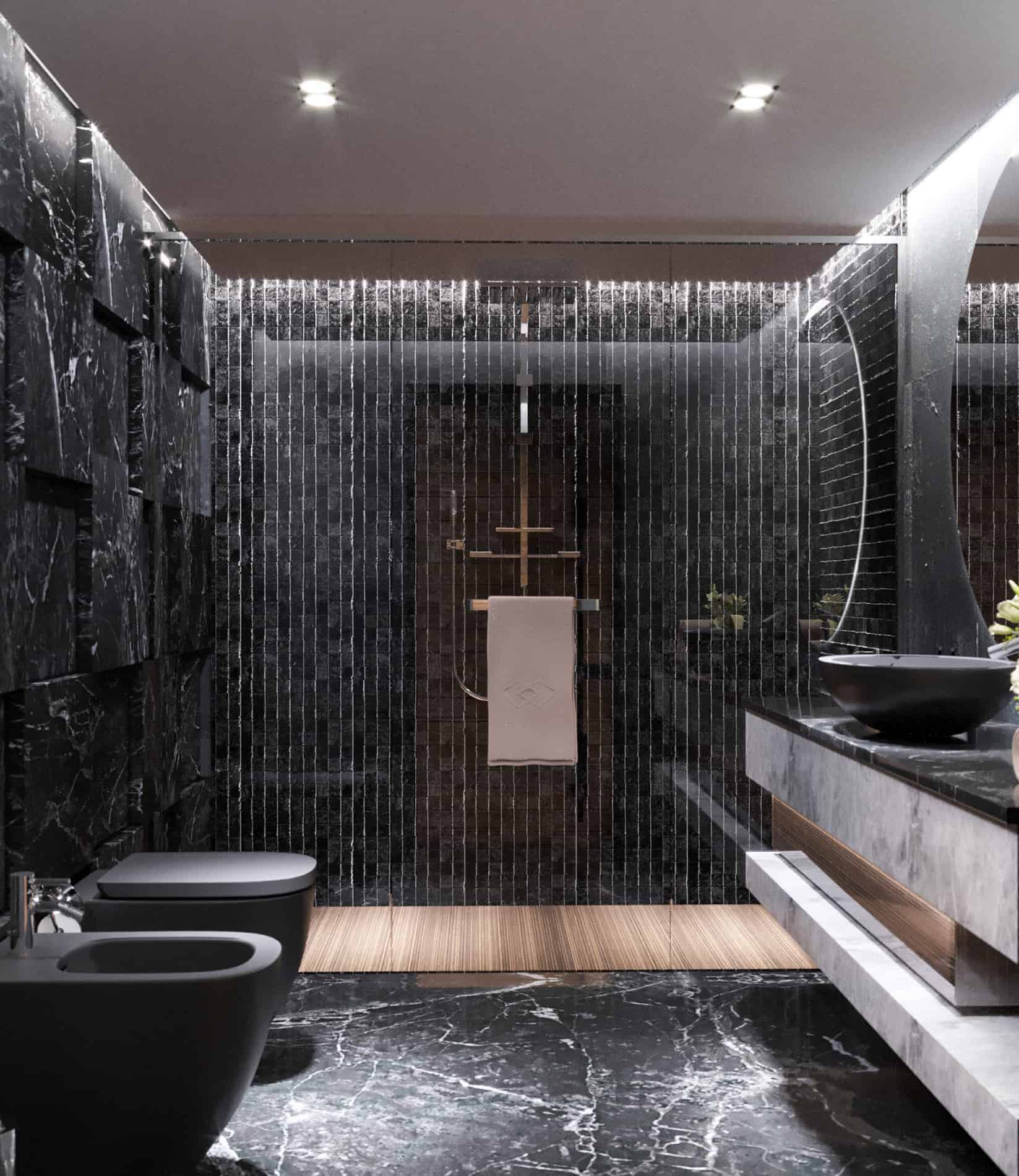 First of all, I searched for some artworks, inspirational bathroom designs, and elegant materials that I can use. Because of this, I gained a high-level taste of matching ideas, colors, and references. I also did a lot of similar works, projects, and contributions with different kinds of materials and styles.
I made the project by gathering references and data from what the client needs and what I have to do, matching ideas with the main determinants producing elegant touches and functional components. I did the project using software: AutoCAD, AutoDesk 3dMax, Corona Render.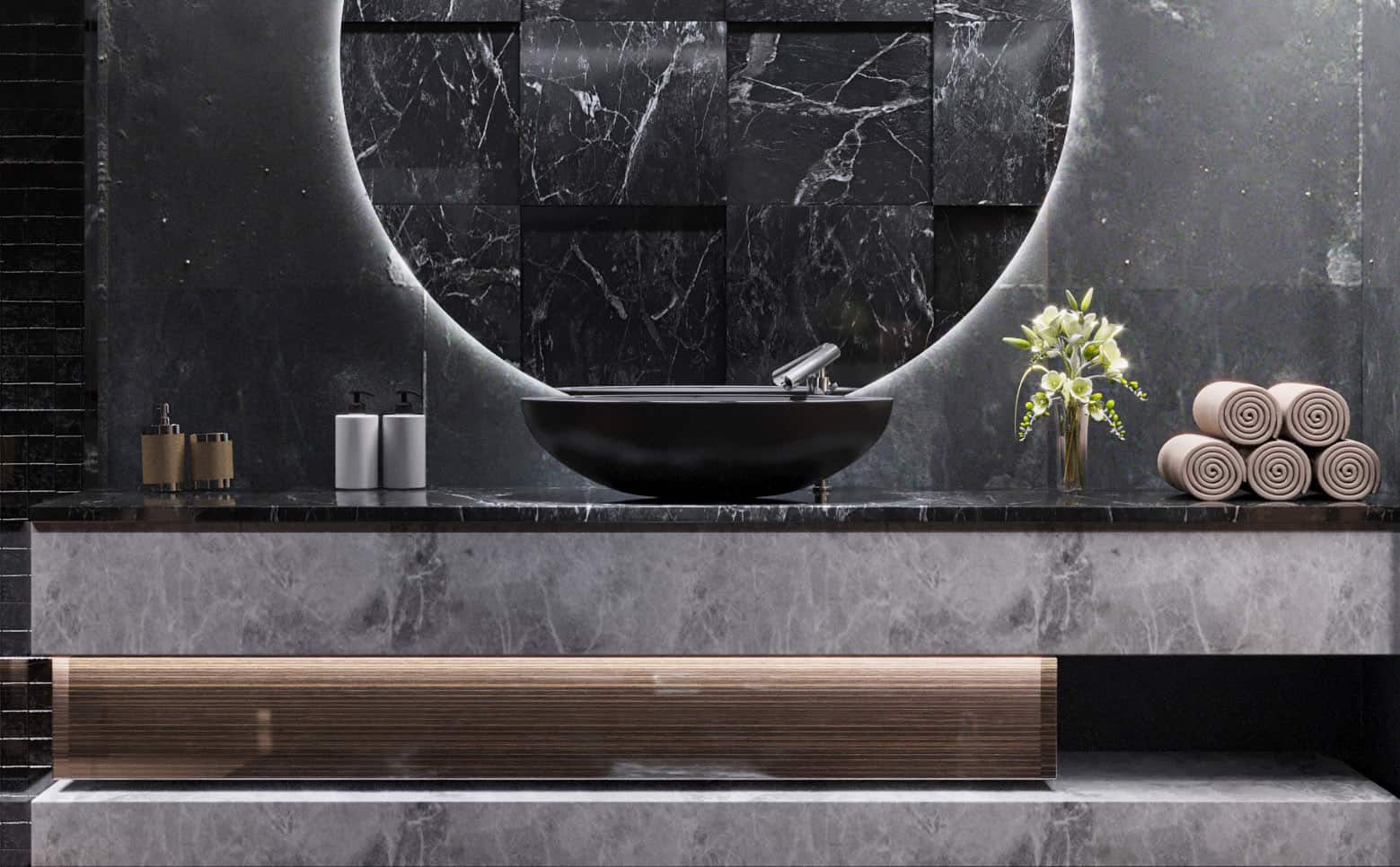 A lot of people liked the project and the special touches that I have made, also the client was very satisfied. For me, I think I have enhanced my experience with this masterpiece artwork and gained a lot of benefits.
As an architect, I think one talent or skill that we must possess is the ability to be flexible and be in tune with what the client envisions.