Leopard House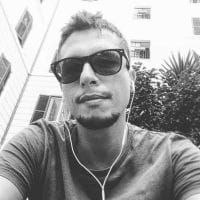 "Leopard house" is a project that takes inspiration from a wallpaper, that of the Leopard. The intent was to create an elegant environment but at the same time not too eccentric. In my imagination, there lives a wealthy woman!!
I created this project to test new materials and enrich my knowledge in the 3D world of architecture.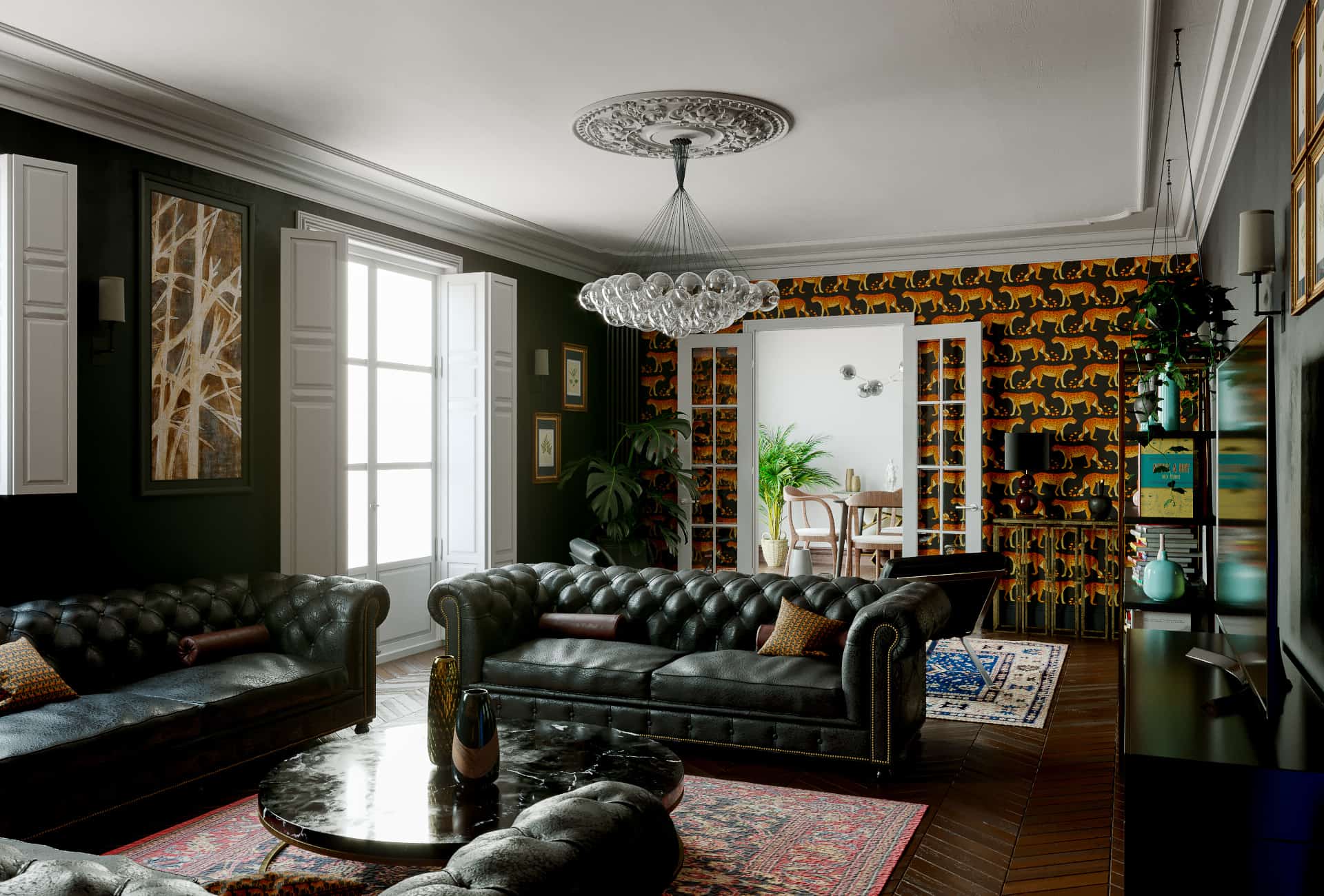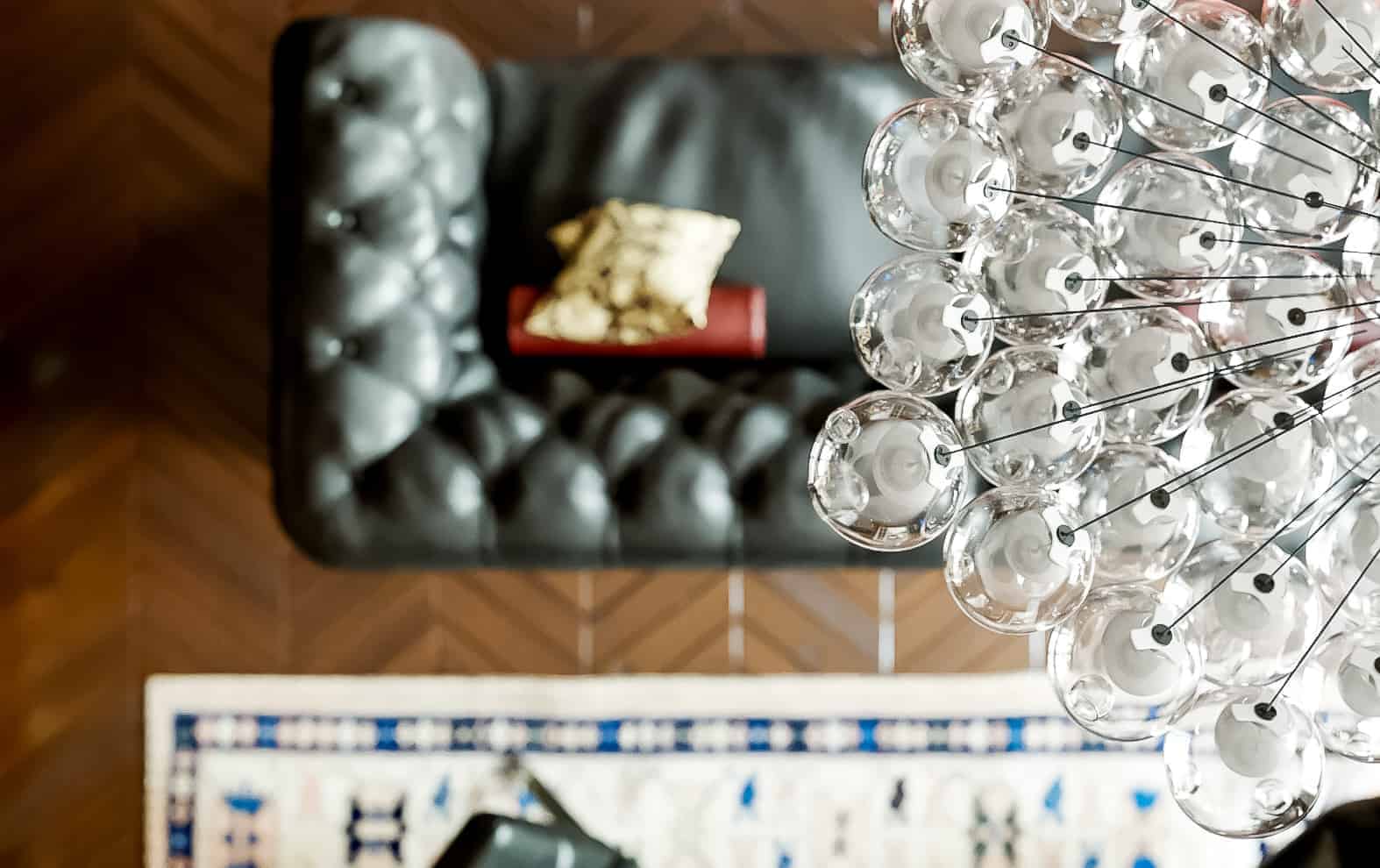 The idea came precisely looking at the wallpaper of Cole & Son Wallpaper.
An elegant line of wallpaper reminiscent of exotic and luxurious landscapes.
I was immediately captured by this wallpaper, it conquered me to such an extent that it immediately gave me the right idea I wanted to achieve.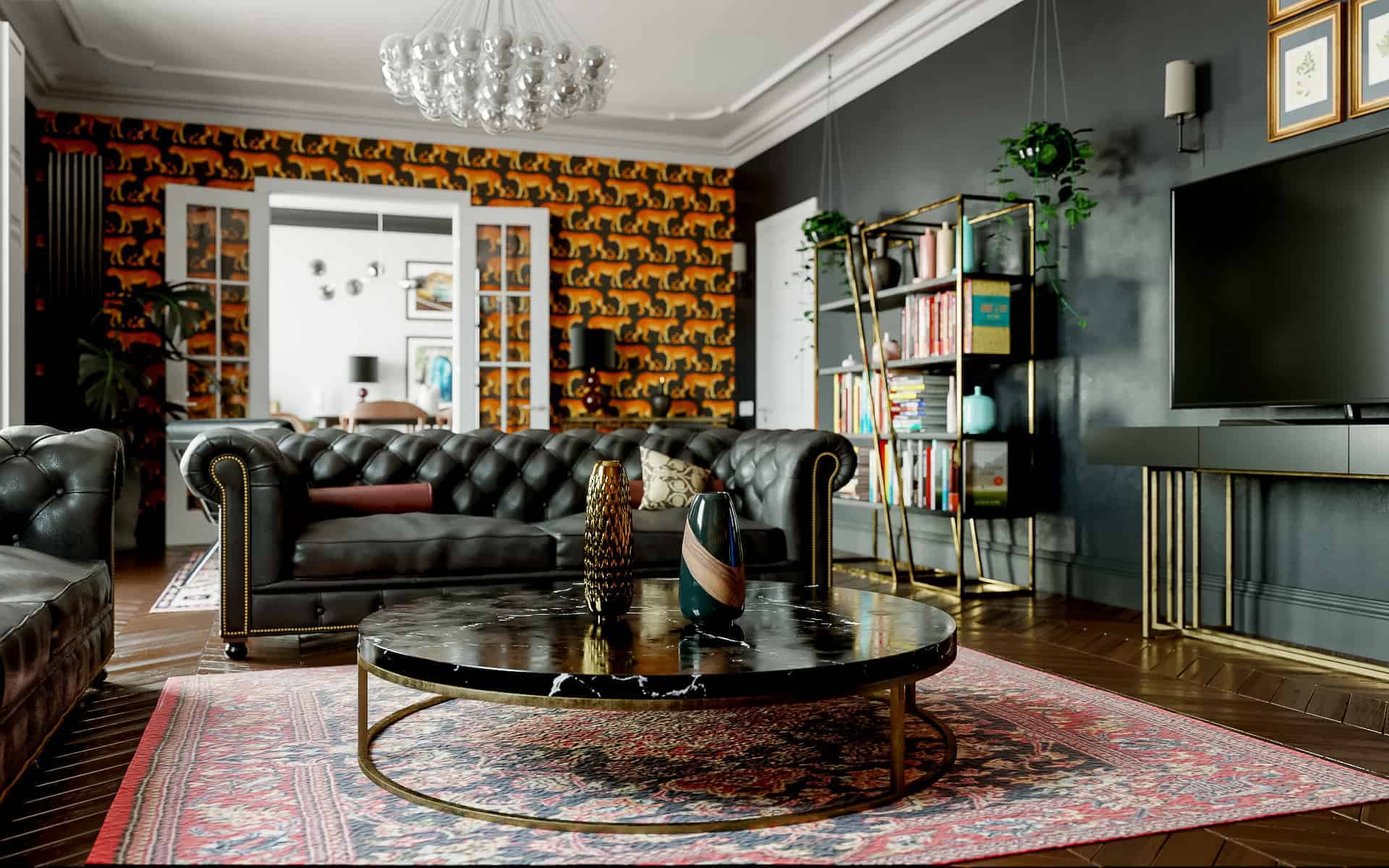 The tools used were Cinema4D and Corona renderer.
I started modeling the external structure, initially only one room was designed but during the modeling a room was added to allow better lighting and give more depth to the composition.
Subsequently I inserted the structural elements, windows with "Portal material" rerlatives, doors and skirting boards.
I started to insert the furnishings maintaining a very sober and luxurious style but elegant and minimal at the same time.
The color range has depended heavily on wallpaper, with colors inspired by nature, browns, greens and dark blue shades broken by a dirty white.
Later I moved on to add decorative details, plants, vases, and everything necessary to recreate a realistic environment.
Finally I added a simple Corona Sky and worked on the intensity and the lights and the Corona LUT channel.
After I went to photoshop where I corrected some defects, improved exposure and contrast.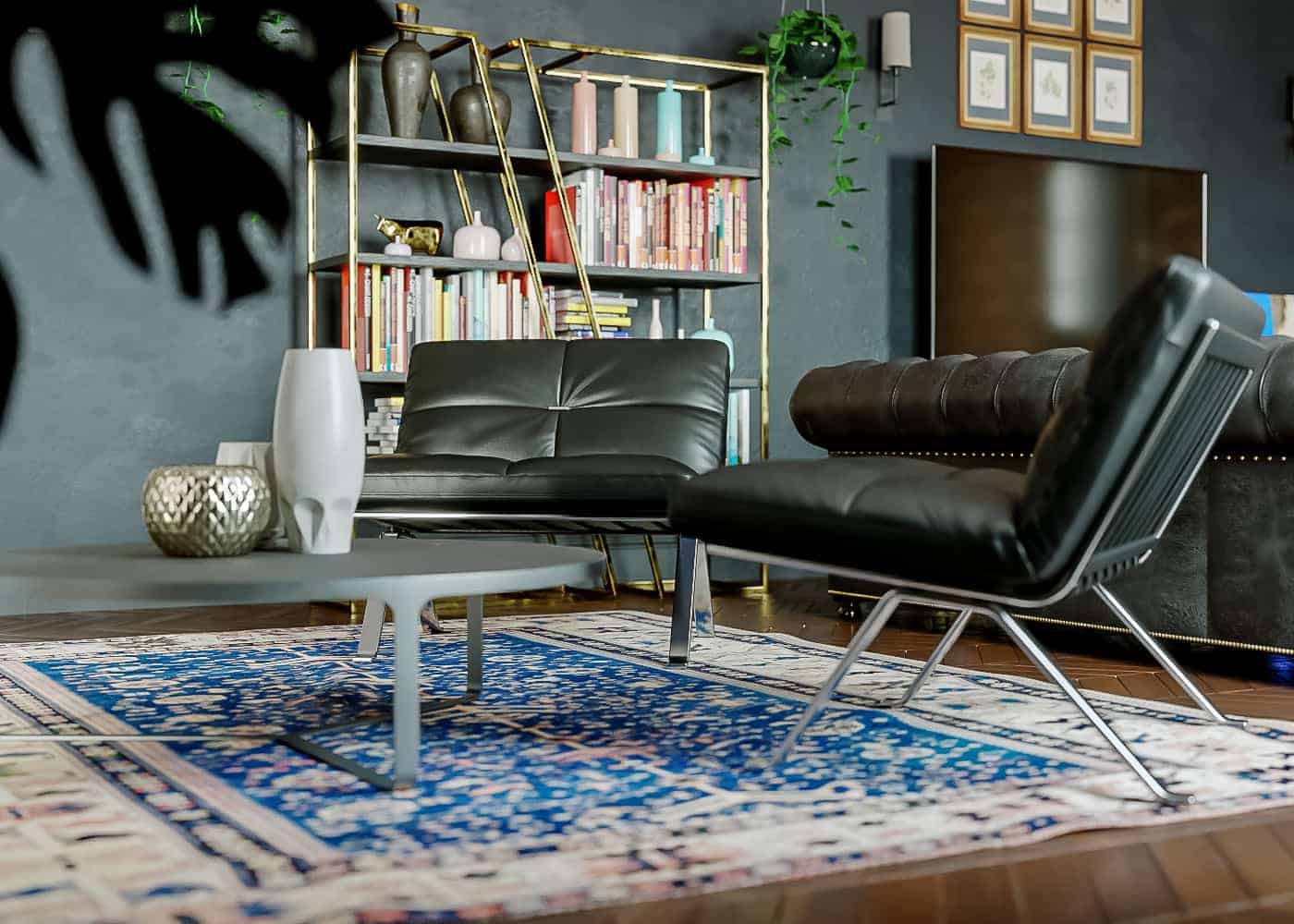 People reacted well, it was a much discussed and appreciated project on various social networks and architecture channels. I have learned that people love realism and this drives me to improve myself more and more and experiment with each project.
On my social networks I also uploaded a video with the workflow (at least a part).
Many things have been changed later but most of the process is shown in the video. This can help many to understand the commitment and passion behind every project.