Lilly Friedeberg made her business card together with the letter press studio to promote her tumblr blog. Lilly wanted to use an old heritage technique and mix it with candy colors and her illustrations to get a nice contrast ..

I choose the up side down design so that you can read and use the card from any angle .. I got the inspiration for that idea from my illustrations, because i love to draw for example a smile face up side down so that it suddenly can look sad.
-Lilly Friedeberg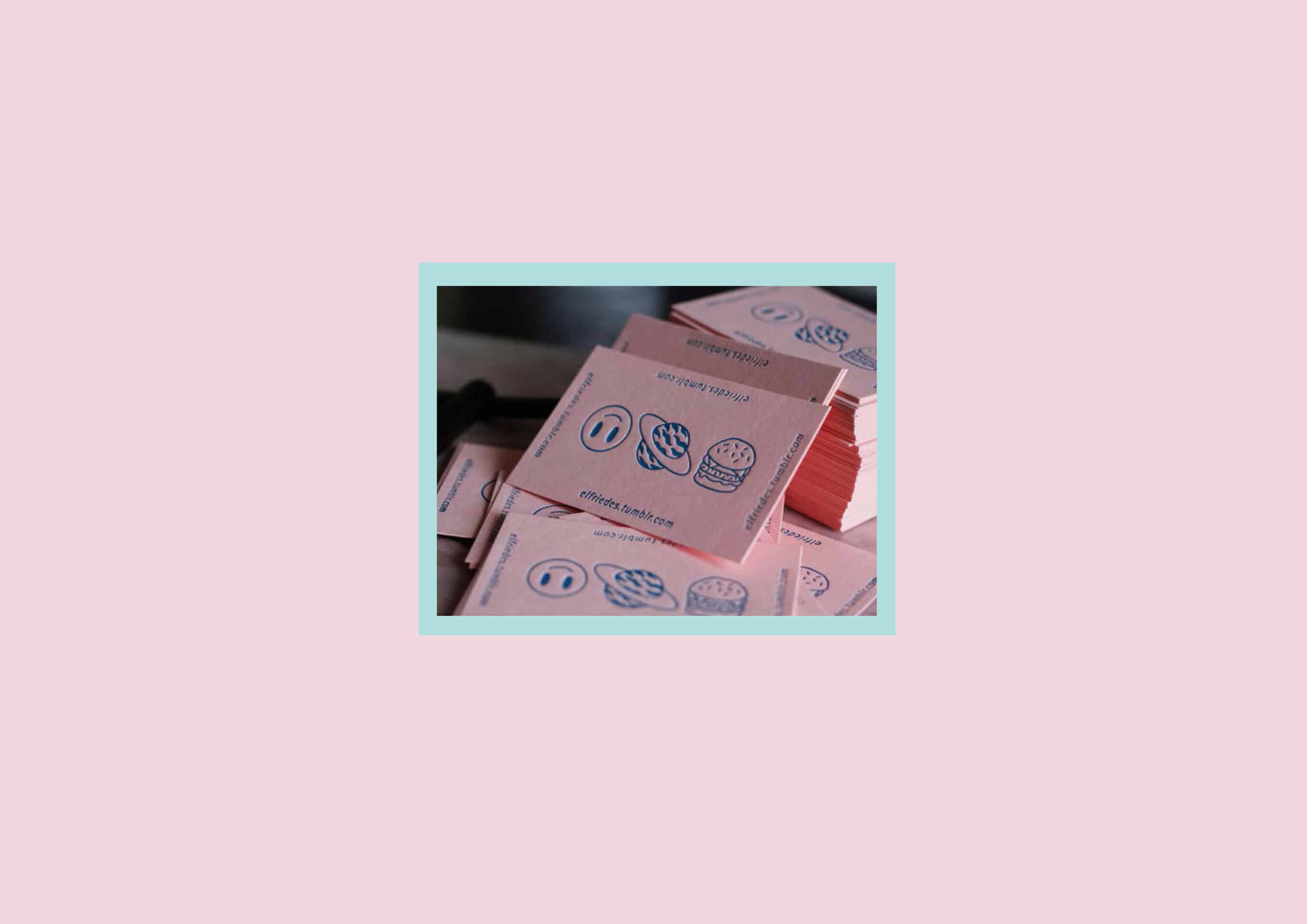 I love to draw with "Copic Markers" , Ink and acrylic colors. Beside my working tools, i always need my inspiration wall with my favourite art prints, candy packages or Toys i collect on trips and trough the internet. I cant work in front of a white wall. Oh and one important tool is also my sketchbook and my inspiration tumblr blog.
-Lilly Friedeberg
It's hard to give advices, i am also still learning a lot. I think its important to keep doing what you want and love and to not give up in hard times. Sometimes there are times with less motivation or ideas but it's important to keep pushing yourself. Also i would say its so good to connect with others. I learned so much from friends an other designer and artists.
-Lilly Friedeberg
About Lilly Friedeberg
Lilly Friedeberg aka Elfriedes is a 26-year-old multidisciplinary artist currently working and living in Düsseldorf, Germany. She studied communication design in Düsseldorf and Berlin. Lilly loves to travel and to collaborate with other illustrators and artist.