Lincoln | Tea packaging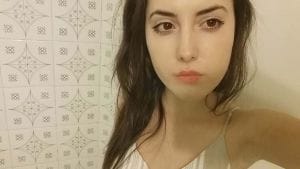 Lincoln was a project for the University of Buenos Aires - Faculty of Architecture, Design and Urbanism (UBA-FADU).The objective was to design a container of a product of massive intake and a variant of flavor, with competitive graphic quality in the current market for the entry of a new brand.
In this case I was designated the brand "Lincoln" for a tea in premium strands.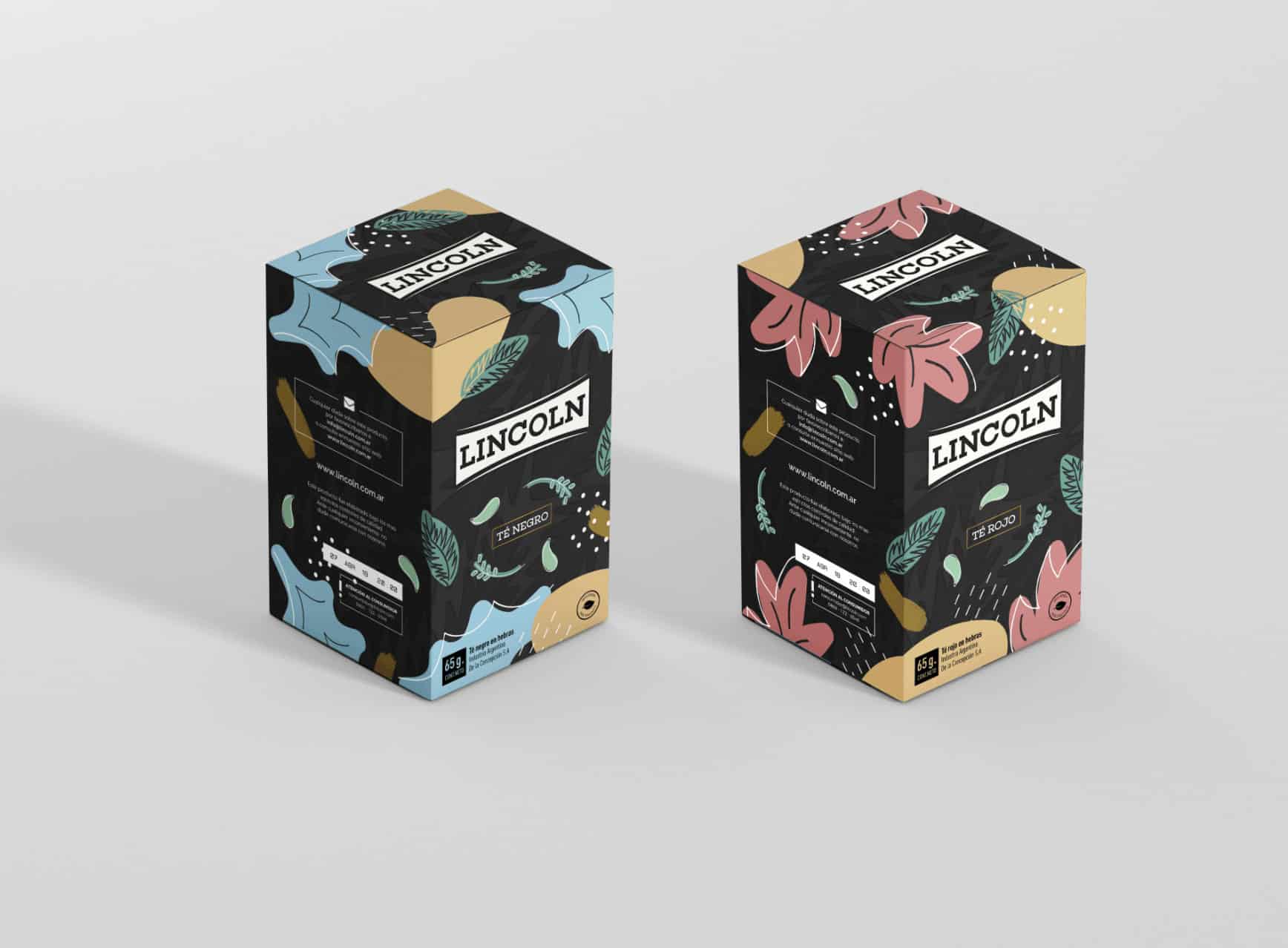 I thought it was a good starting point to design the packaging based on the characteristics of the the brand's history. Lincoln is a locality in Buenos Aires (Argentina) located in the northeast of the country. It is characterized by a place with a lot of vegetation and stands out for its carnival, which is called "Carnaval Artesanal" (Artisan Carnival).
My objetive was to use a gestural language, simple and festive, this through the illustration, generating a more unstructured feeling. The purpose of this packaging was to be shocking and visible from the shelves. Therefore, I decided to go for the creation of a pattern with bright colors, which highlight for being on a dark background, producing a great contrast.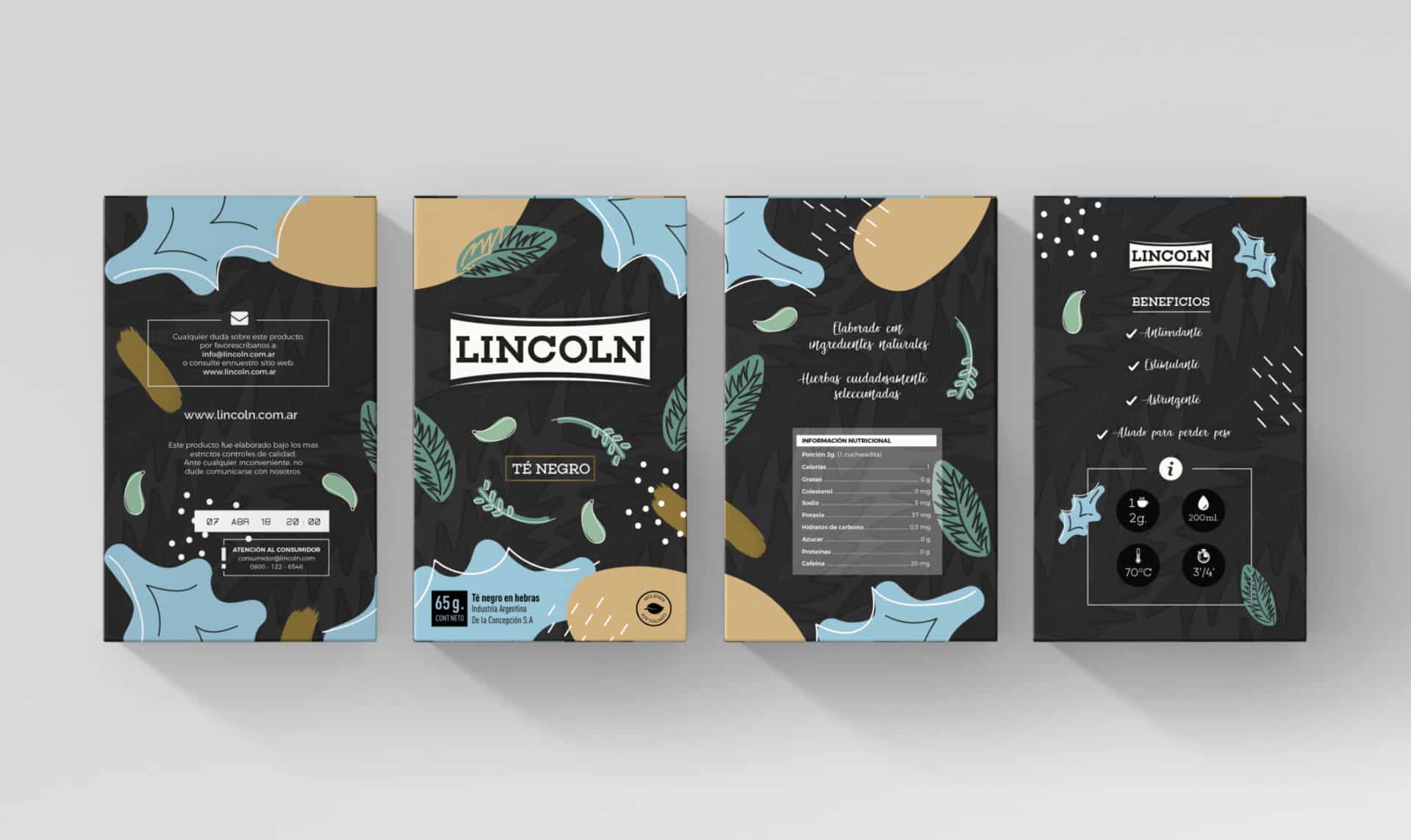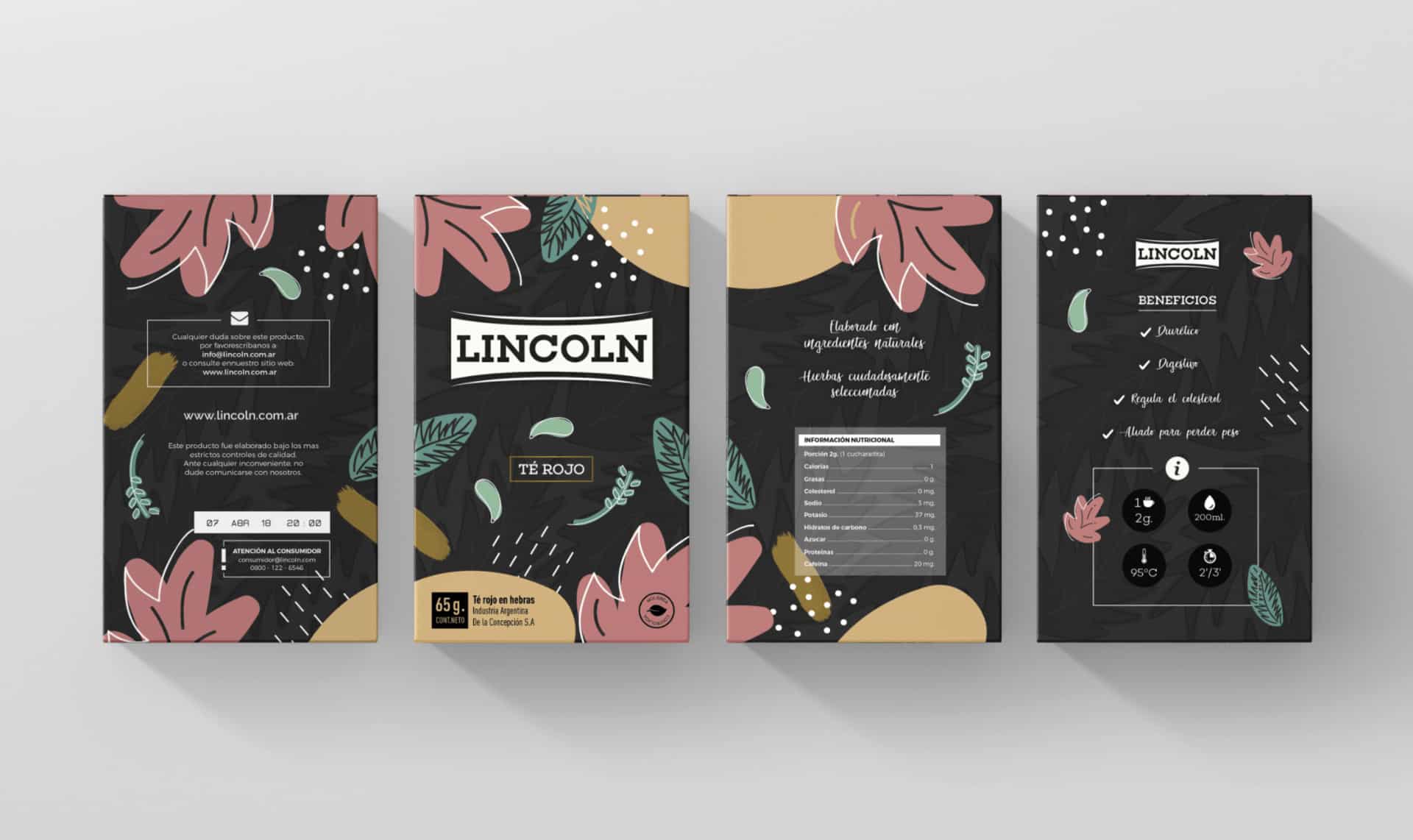 Beginning with the main pattern, at first it was formed by "loops" of two colors per container, completed with a plain gray background. Then I realized that I was focusing only on the "festive" and not on the tea, resulting in the incorporation of leaves of different sizes and colors; I decided to go for a bigger leaf that helps to identify the flavor (varies form and color) and for other smaller ones. Finally, the design was completed with a pattern that goes behind the main pattern, giving a sense of depth and generation of layers.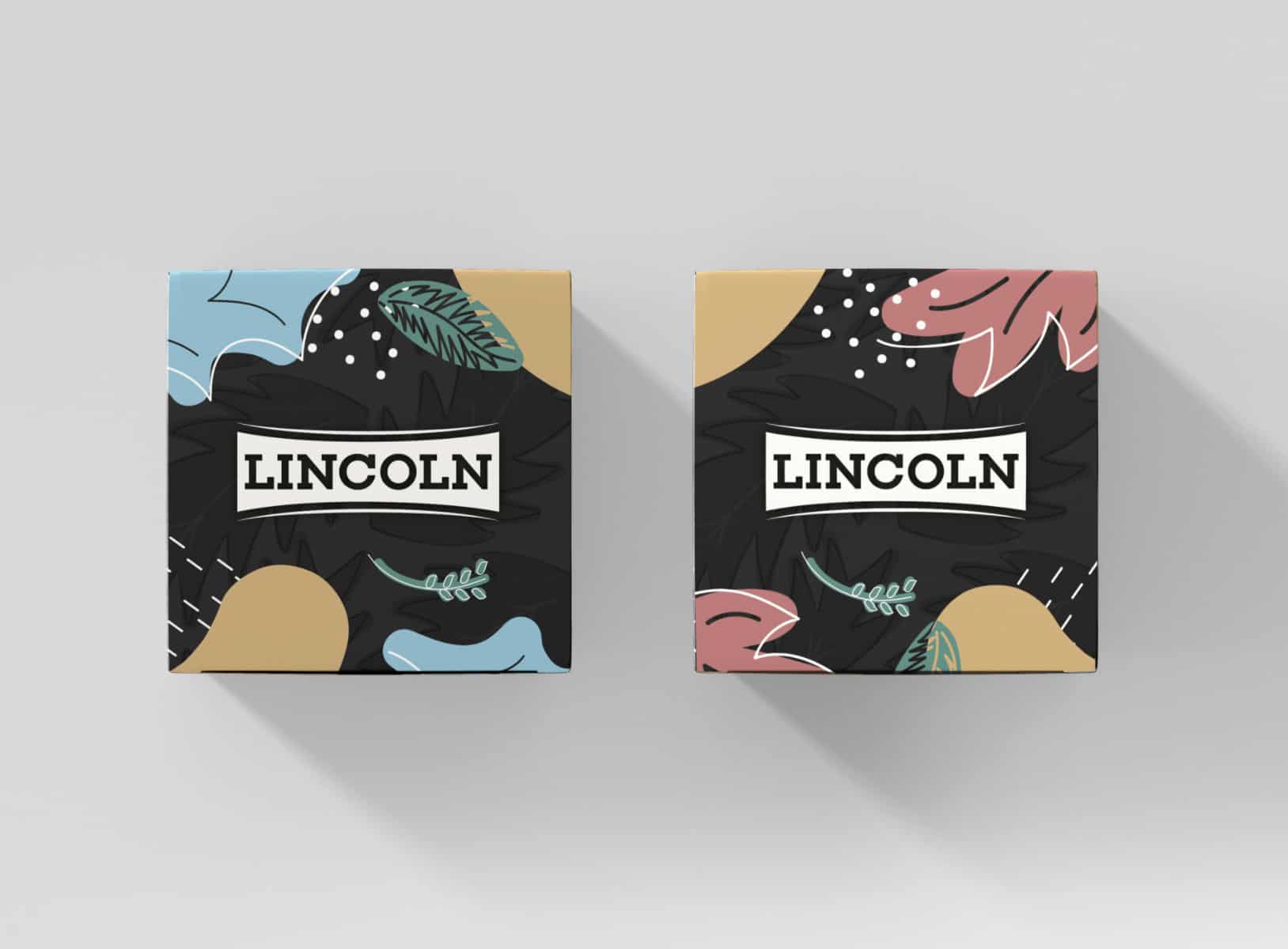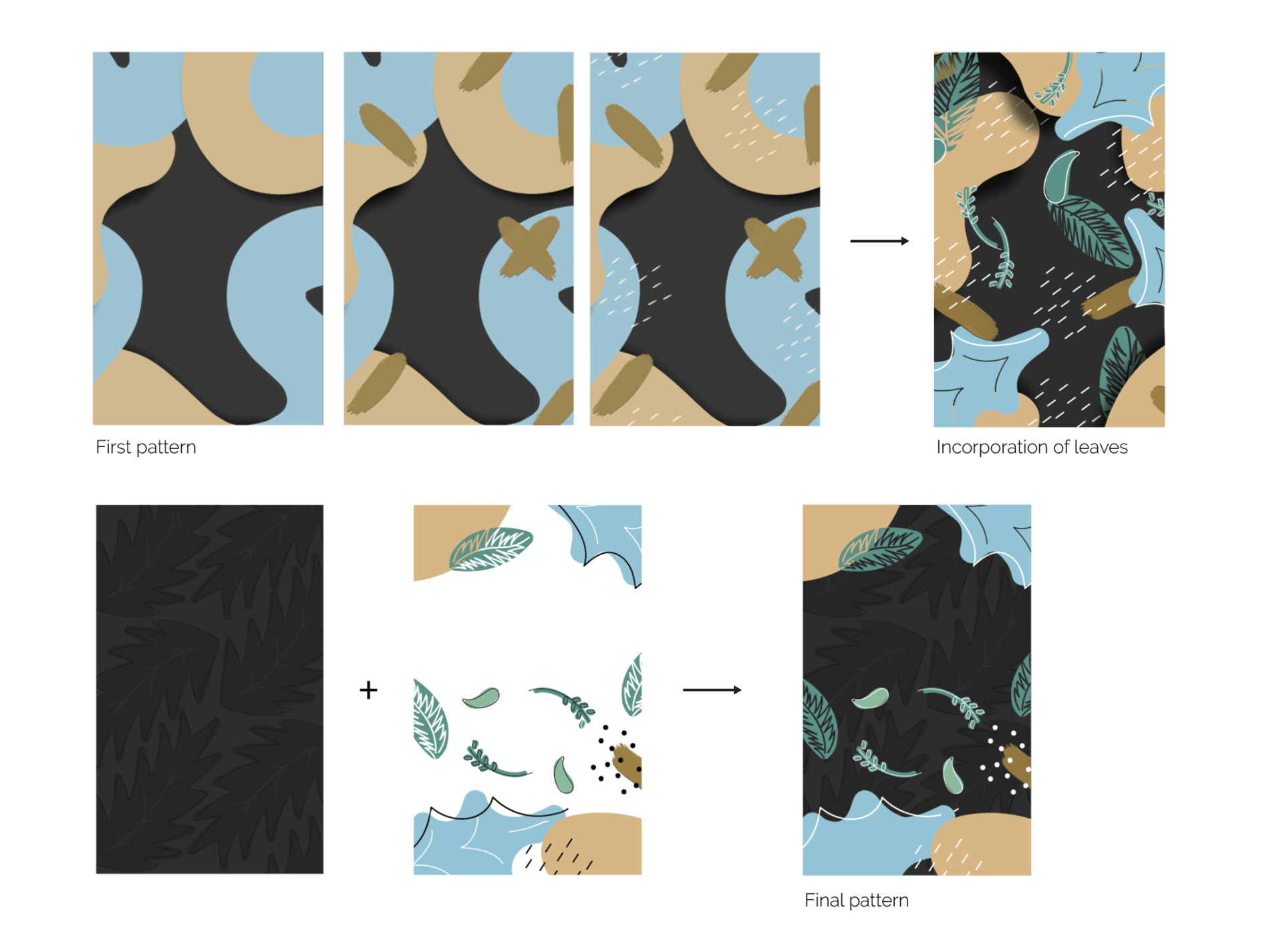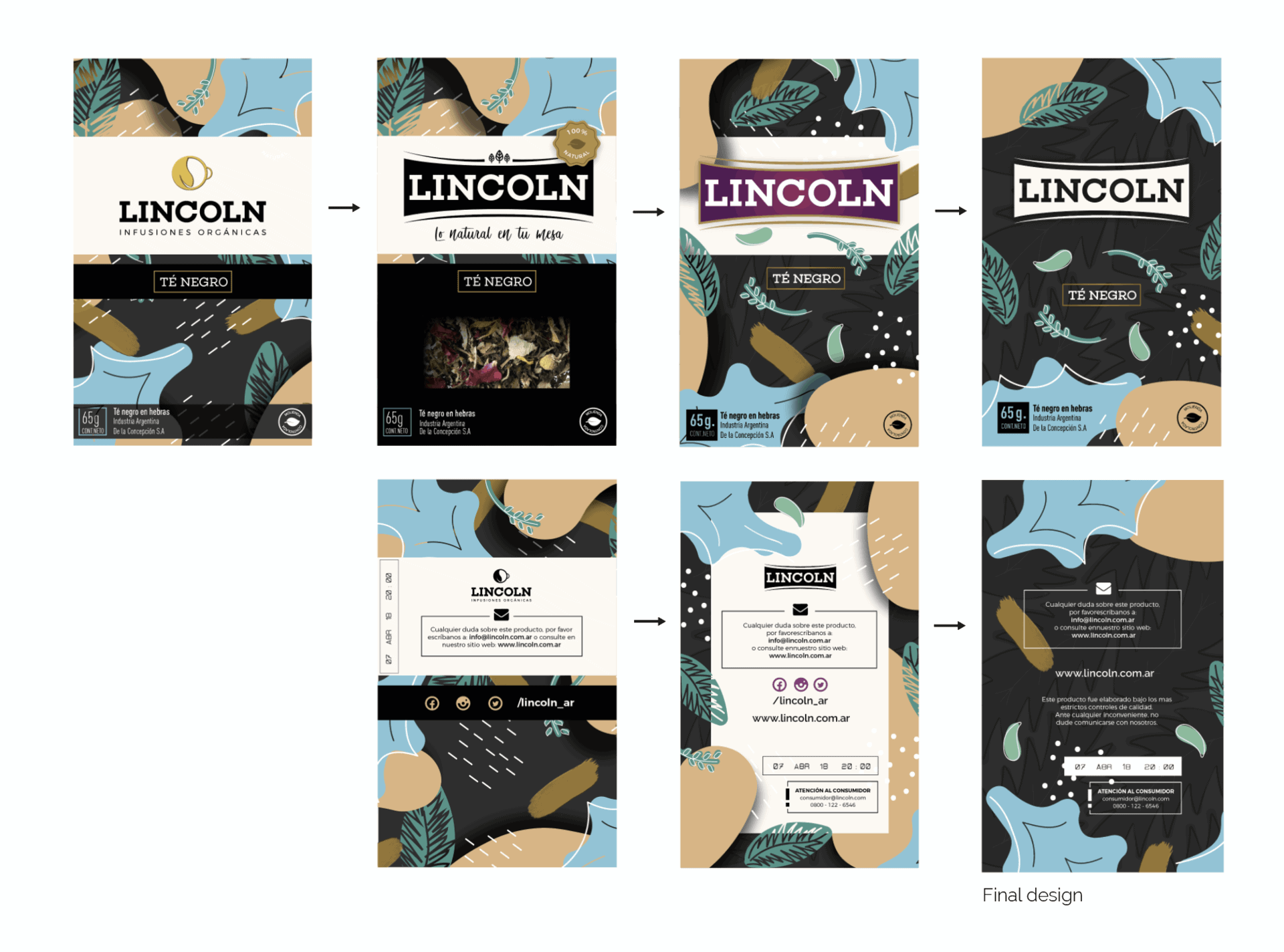 To finalize and complete the design of the container, I decided to use the gray background pattern inside the packaging, and for the container (of the tea) to use the main pattern on a transparent support, playing with this feeling of dismantling the layers.