Linda Skull by Emiliano Renzi
Illustrator Emiliano Renzi's project is a part of a series of skulls created in different moments of inspiration applying different techniques: Collage, Chinese ink, digital art, etc. His series is composed of various skulls.
The truth is that I didn't planned it, an idea just arises and comes out. Most pieces never end the same way they begin. I don't like planned or premeditated work. My inspiration comes from skull fans, specially Mexican skulls, called sugar skulls or "Calacas", I love them.
-Emiliano Renzi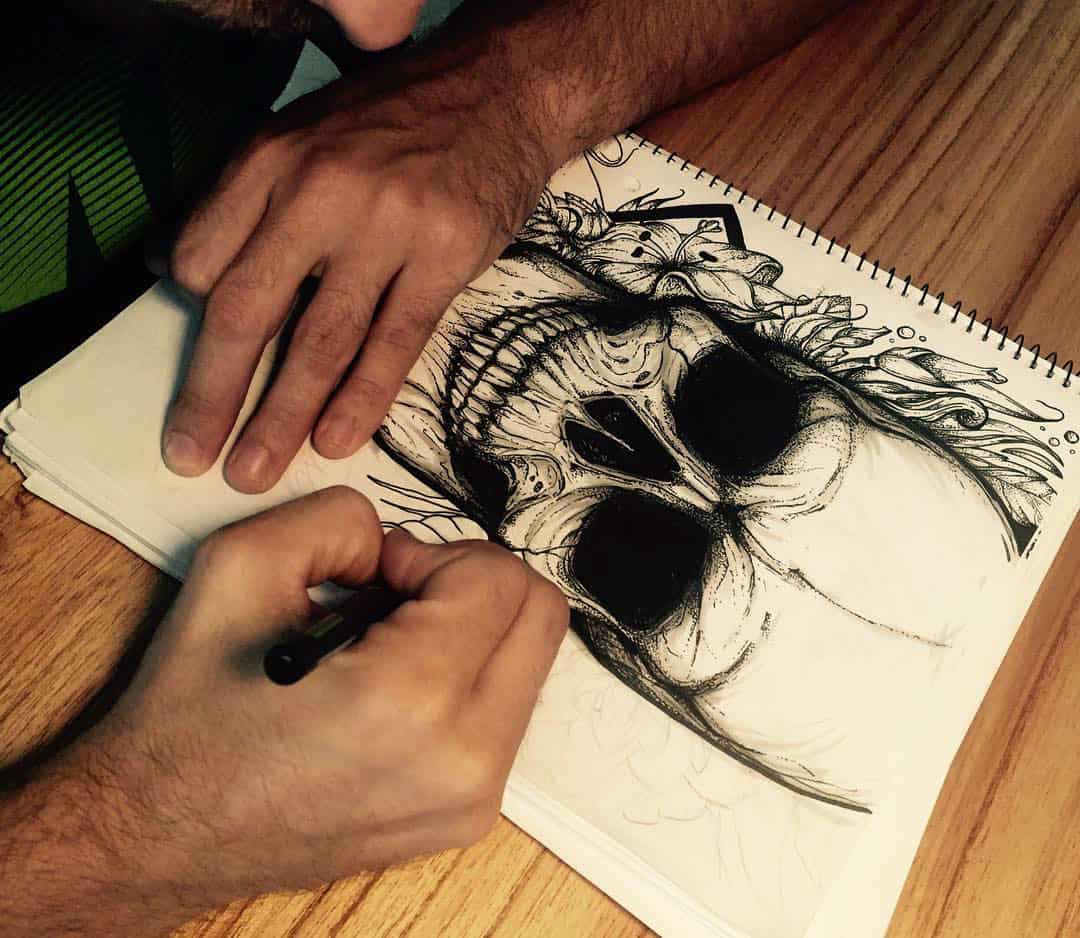 I don't really know if I have a specific style, I enjoy to experience with different resources and styles. I try to develop the pieces as I go along. Most of them start with an idea and ends in a totally different way.
-Emiliano Renzi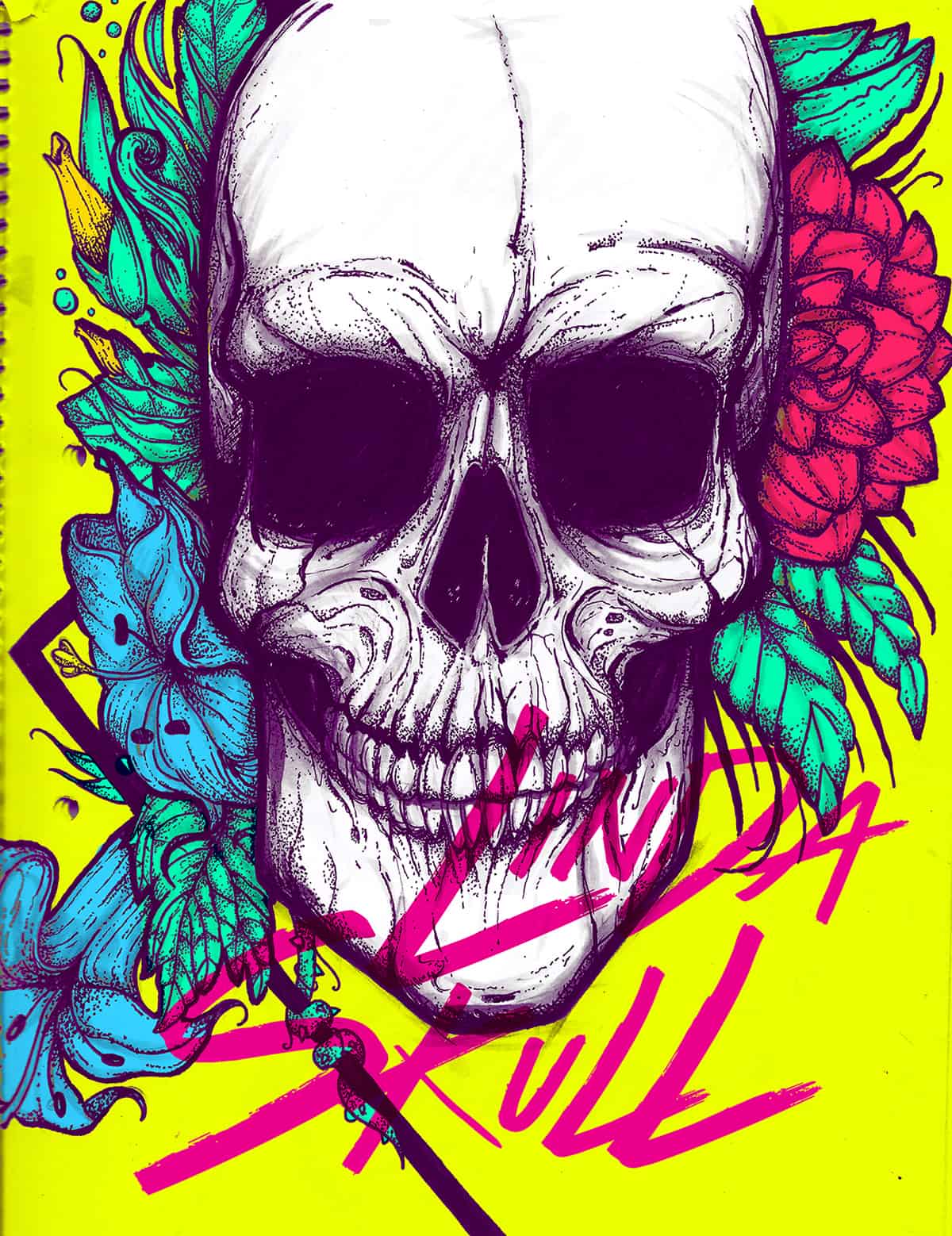 I have a lot of inspiration sources, I admire several artist as: Monsta Julien, Jorge Lawerta, Marco Marinangeli, Tony Delfino, Luan Brombim, Ian Jepson, Storm Thorgerson.
-Emiliano Renzi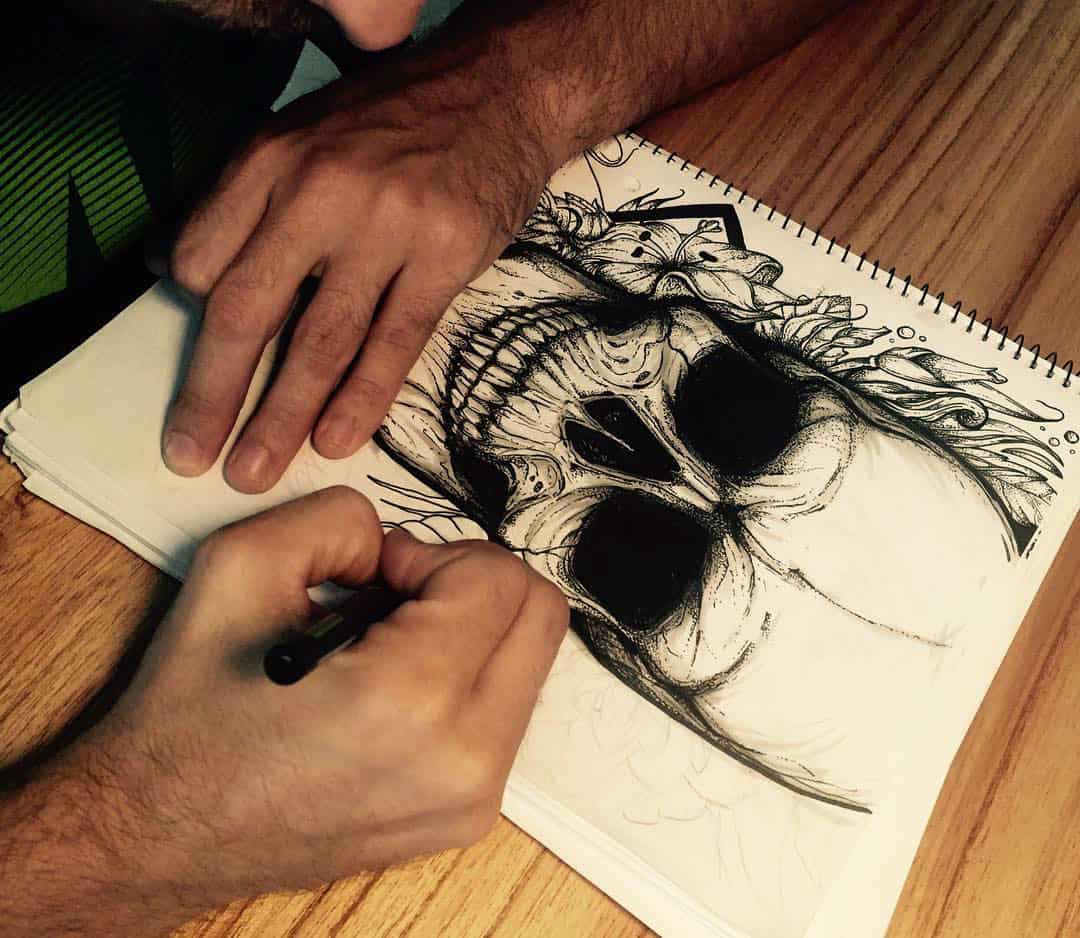 Good ideas don't just born alone. They are a sum of external influences, that´s why we have to absorb everything we can: cinema, photography, literature, music, plastic art, traveling, etc. And always carry a little notebook, and write down everything that comes to our heads, it can be very useful.
-Emiliano Renzi
About Emiliano Renzi
Emiliano Renzi is a licensed in Graphic Design and illustrator, he is currently the art director for SURe Brandesign, a branding & packaging design agency placed in Buenos Aires, Argentina. See more of his works on Behance.