Living room
This is a private house with hint of antiquity and slightly exotic environment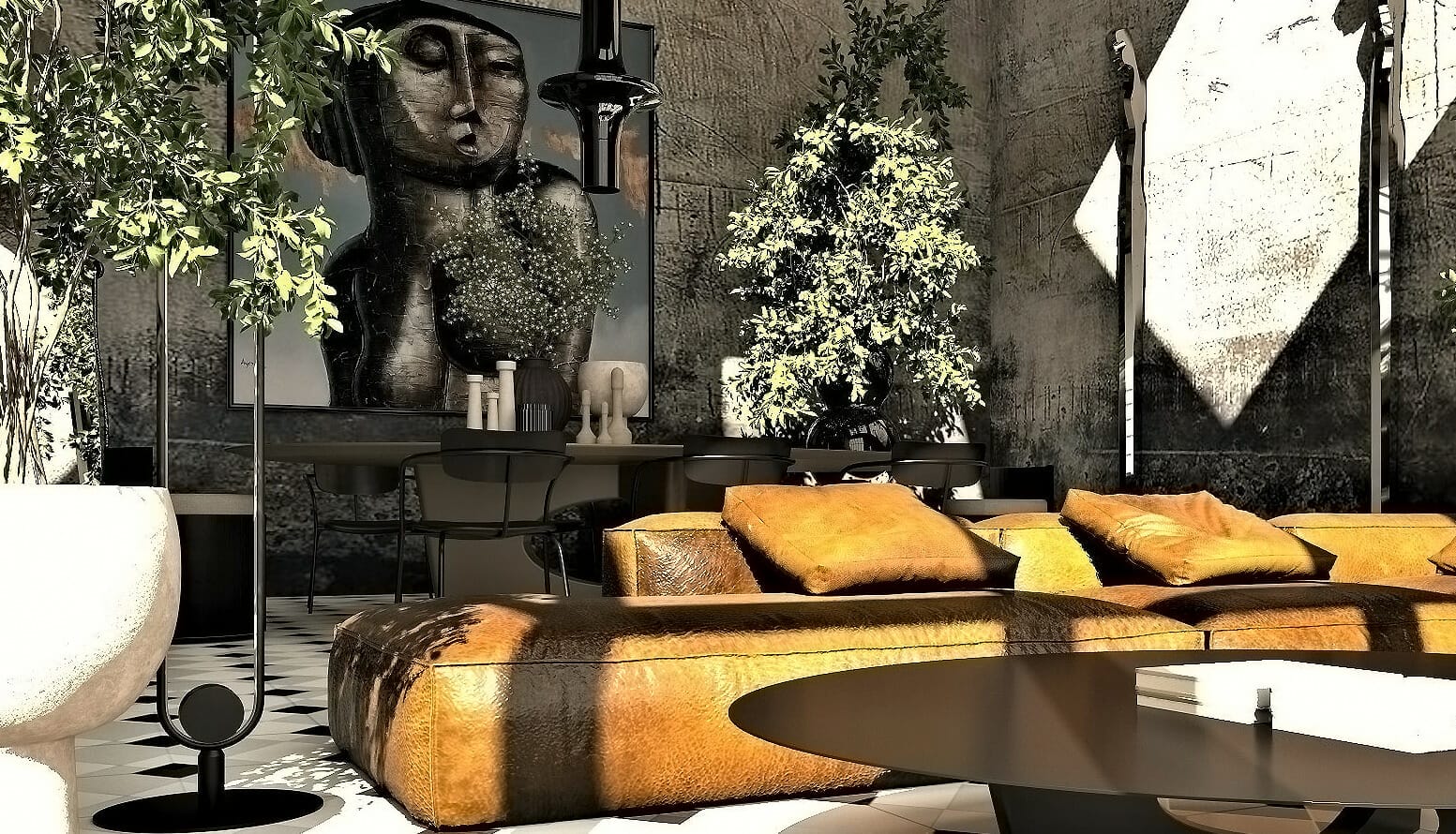 This is a private house located outside the city. The customer is an archaeologist, so he wanted the house to have a hint of antiquity. Also travels a lot to African countries and wants a slightly exotic environment.
With the given materials, furniture and decoration , the interior was combined with ancient exoticism and loft. Also plants which play a big role in the interior are an important element, which you will find almost in all my projects. It is important for me that the house tells a story and is a place of coziness, peace and a little romanticism for its owner.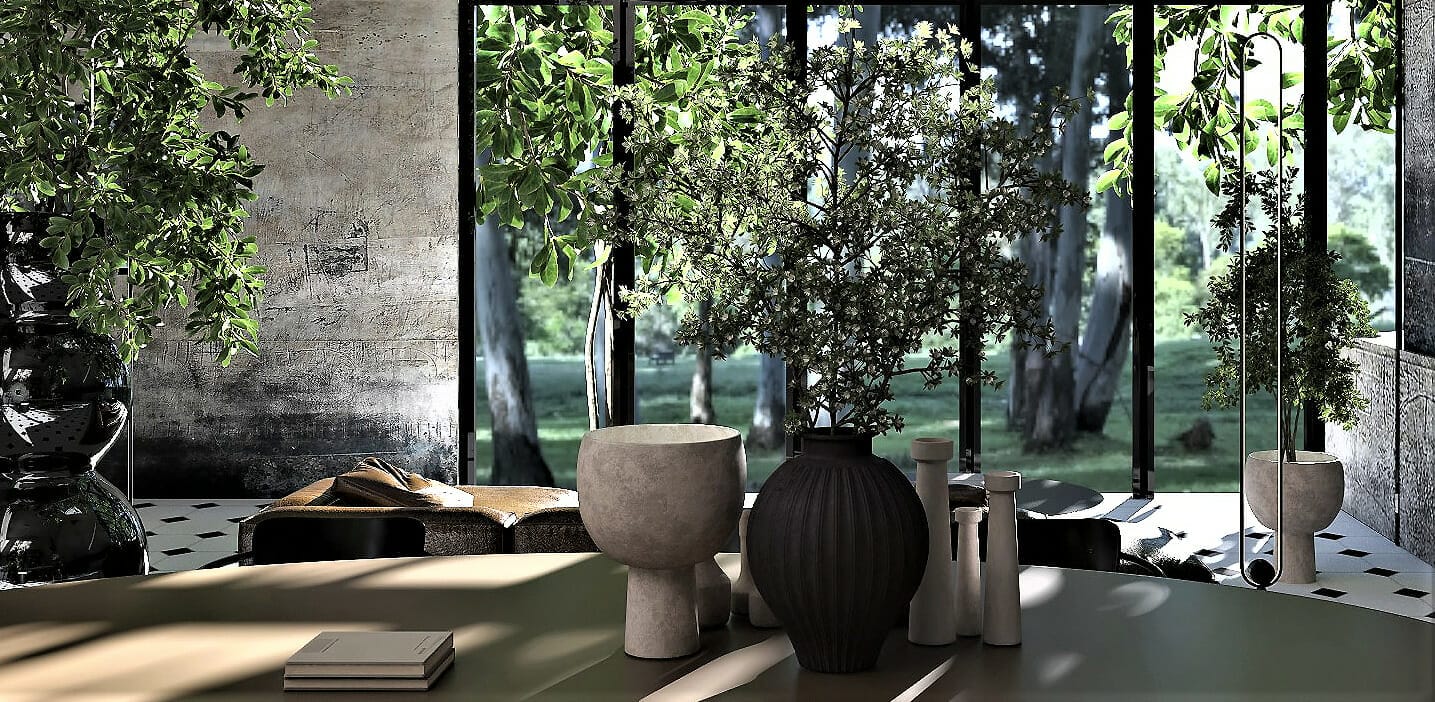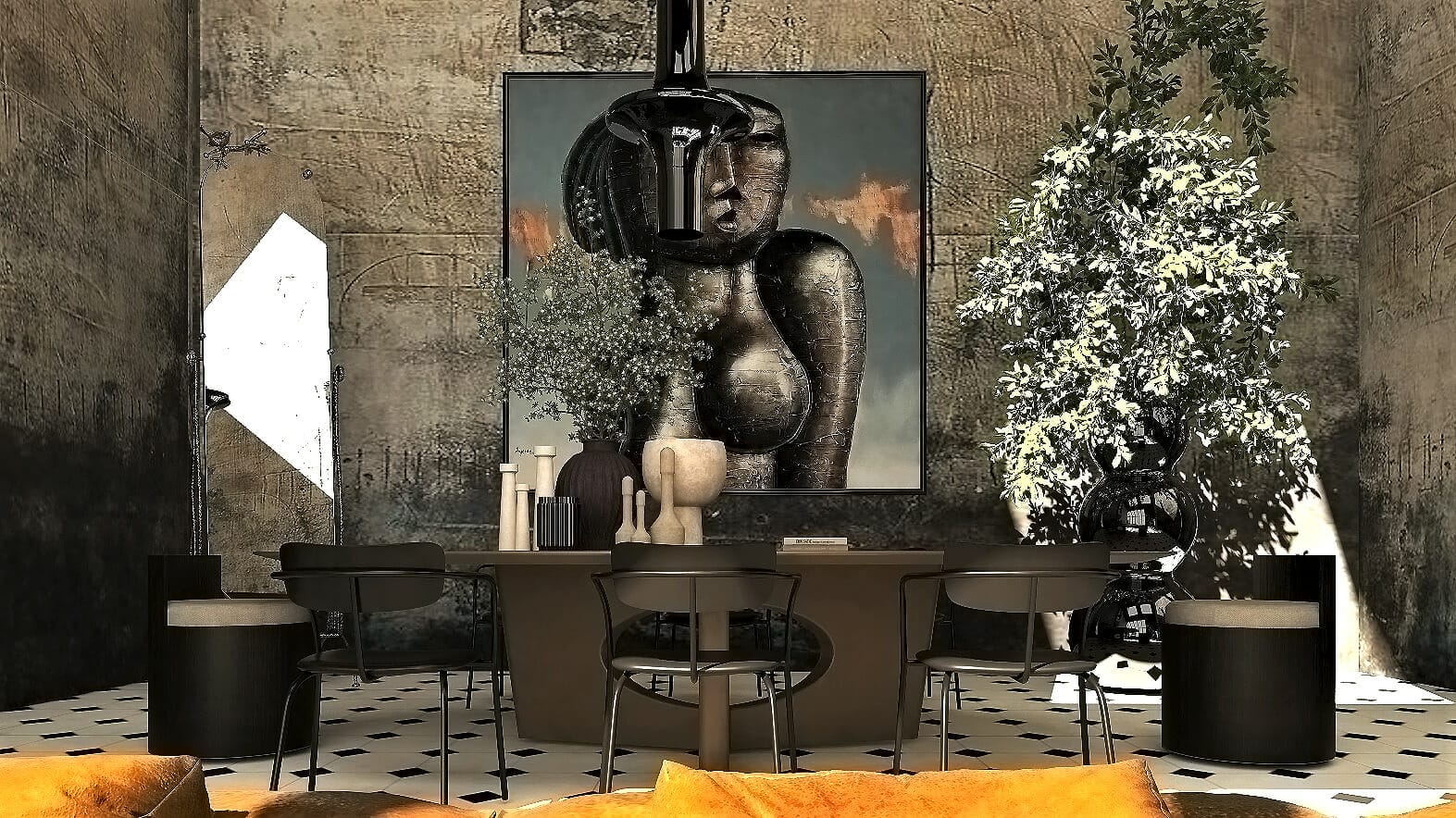 The planning of the house was done in the program Archicad and the 3D visualization in 3Dmax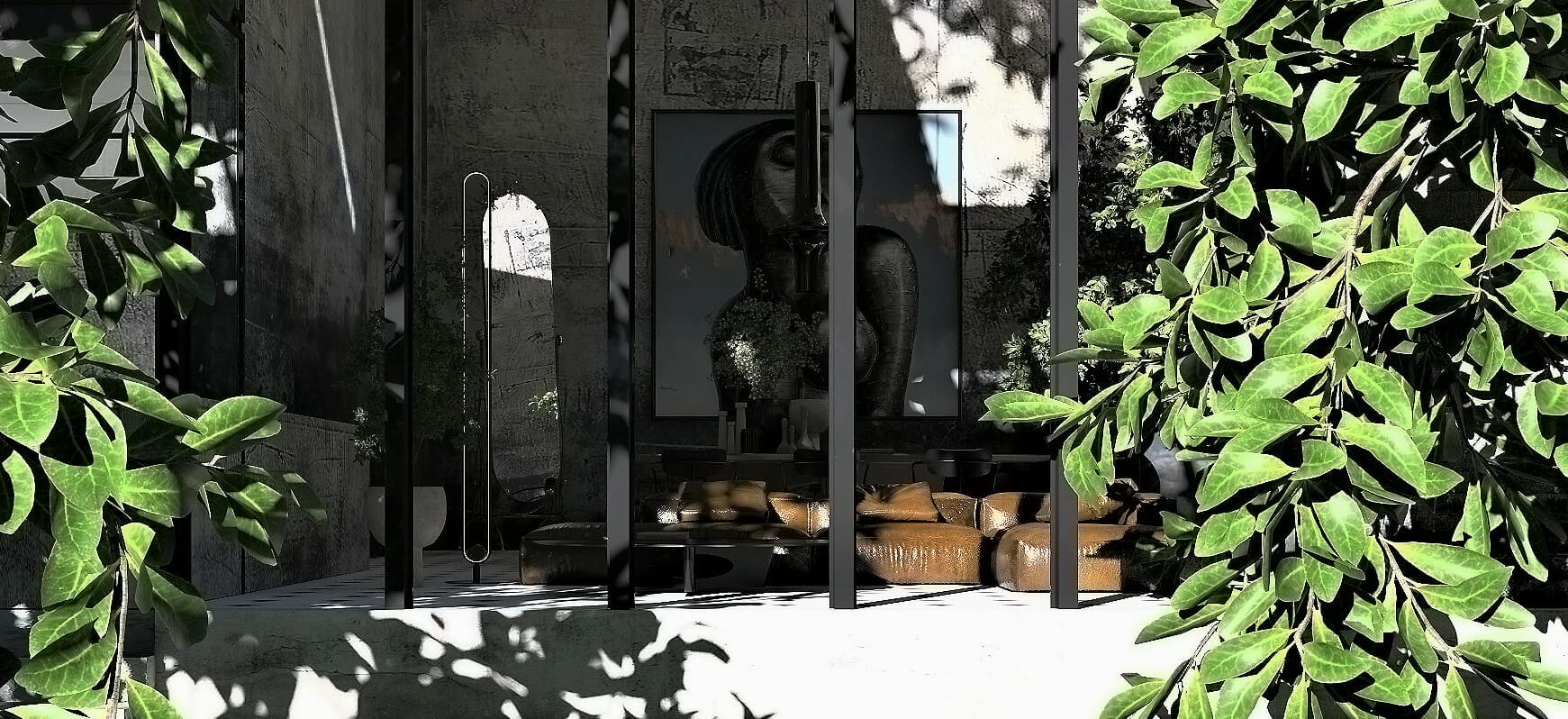 In my opinion, every project is interesting in its own way and you learn something new from each project.