Today's feature is about a series of lizard images that will make you think of a bee in the first glance. This series is created by Eldar Zakirov, a talented illustrator from Uzbekistan. Read on and enjoy his designs!
Some months ago I've received an offer from one of illustrators agencies to create some illustrations for future advertising campaign of one of the largest mobile operators, working not only in Russia but also in several other countries. These should be series of lizard images in corporative colors. The idea was the allusion of new Internet rate plan to lizards' tail: after loosing the tail, the new one grows up instead of the previous.

– Eldar Zakirov
So I've got down to the work. As usual, I painted it in Photoshop using the tablet. Since summer 2014 I use the A4-size graphic tablet, Wacom Intuos Pro, but before I painted on A5-sized Wacom Graphire 4 for 7 years and was very satisfied.

– Eldar Zakirov
By the way, I'd like to share my little know-how to make work process more comfortable. New work area of Wacom tablets is inconvinient for me because of its' roughness. This property is positioned by Wacom as an advantage, but I don't need unnecessary feelings during my work. Moreover, this surface, from one hand, grinds the pen tips away very quickly, but, also, the surface is polishing by artist's hand very fast too. To avoid all of this I ordered via e-bay the protective film from the third-party manufacturer (like those ones that we may apply on the smartphone of tablet screen), applied it on the graphic tablets work are (it fits ideally) and since that moment I work with pleasure at least. May be my way would be useful for readers.

Well, returning to these lizard illustrations I have to say that this series of reptile must contain about 6–7 images. But I did only these 4 of them, and the rest ones are created by an unknown (for me) artist based on my sketches and using samples and pieces of these my illustrations that you can see here.

– Eldar Zakirov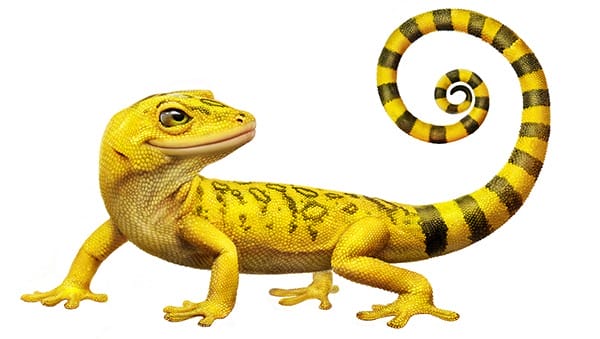 During the work on these illustrations I learned a lot about geckos and lizards as well. I found out about their feed, life, and, first of all, I studied the reptile anatomy. Moreover the time I worked on them I remember especially because those days I've became a father of my sweet baby daughter.

– Eldar Zakirov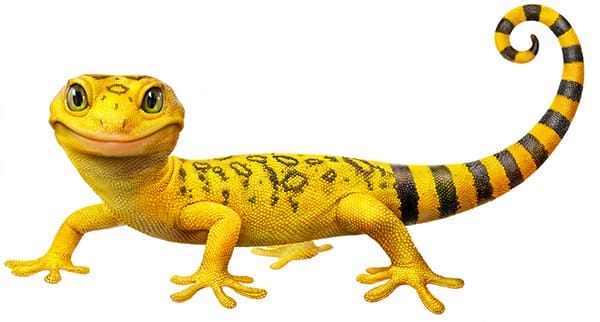 About Eldar Zakirov
Eldar Zakirov is a wide-profile artist and illustrator working since 1999 – 2000. He wanted to illustrate Sci-Fi and Fantasy books in the beginning but further he understood that he can solve more artistic tasks. He do pay attention to the realistic and photo realistic directions in his art as well as portrait resemblance and even, on the contrary, loose painting style. Some years ago, he closely worked with the largest Russian scientific-popular magazine with 150 years history named "Vokrug sveta" around the world, for which, among other things, he created series of detailed illustrations on paleontological topic. From time to time, he improved and mastered his art in painting and drawing the ancient  animals in different manners. His style was in hyperrealism at first as he was looking for expressive and technical ways. He learned a lot of theoretical and natural material since then. You can find more of his works on his Behance profile or website.