Lock City Drift August Nights
Drifting is a growing Motorsport especially in the U.S. It all started in Japan when Kunimitsu Takahashi (Japan Touring Car Champion) started to slide his car around the track making the race more exciting for the fans.
In early 2000's the "drift virus" starts to spread In the West Coast as they start one of the biggest championships in the world (Formula Drift).
Fast Forward to today, the east coast started to shine with talent and for three years, I've following local drift event registering these moments as unique as possible.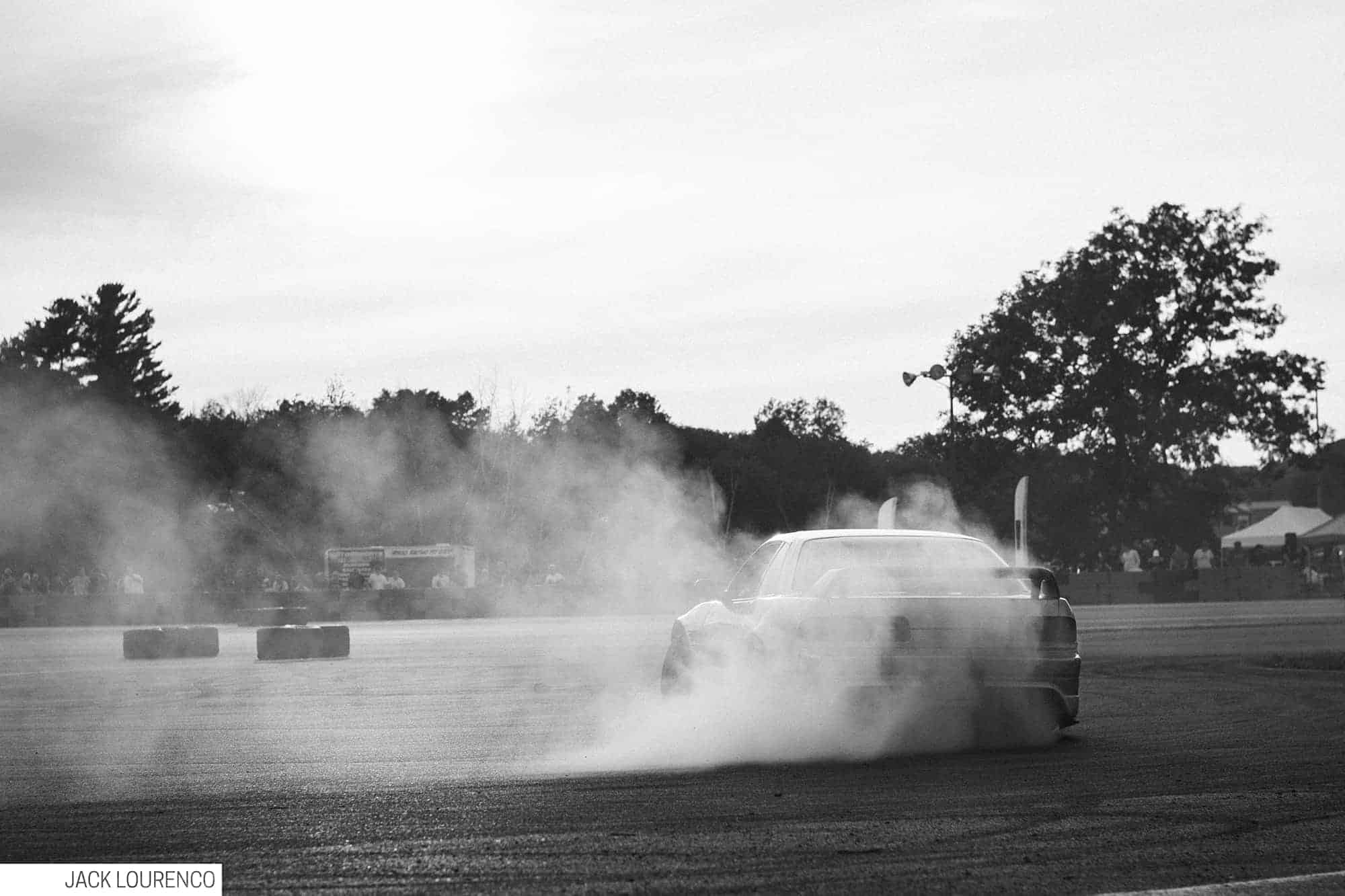 Lock City Drift is a Drift event organizer based at Thompson Speedway In Connecticut. At theses events, driving skills is necessary to shine and for me to be able to snap unique moments but, having a clean looking car is part of it as well and at Lock City you'll defiantly find all that. Most Cars are cars from the 80's and 90's (Nissan 240sx, Nissan R32 skylines, Mazda RX7, Mustangs, etc). Every drift event from the past three years, I've been shooting color with some black and white in between and this time I decided to go full on old school with my only camera (Nikon D7100), not only because it would be different but because I always imagined what it would be like to go back in time with modern technology. Plus, I've been really looking into film photography (which is a chunk of my inspiration along with photojournalism) and thinking of getting a film camera since I'm a "modern" photographer who didn't really get to live the "film era".
Equipment wise it was quiet a challenge. Two months ago I dropped my 70-200 2.8 and all I have left is a 18-35 1.4 and a 50 1.8 which didn't stop me from shooting. It was actually good for me as a challenge.
Simple style as usual. Color RAW and then processed in Adobe Photoshop by converting into black and white and adding some more grain noise to give the film look.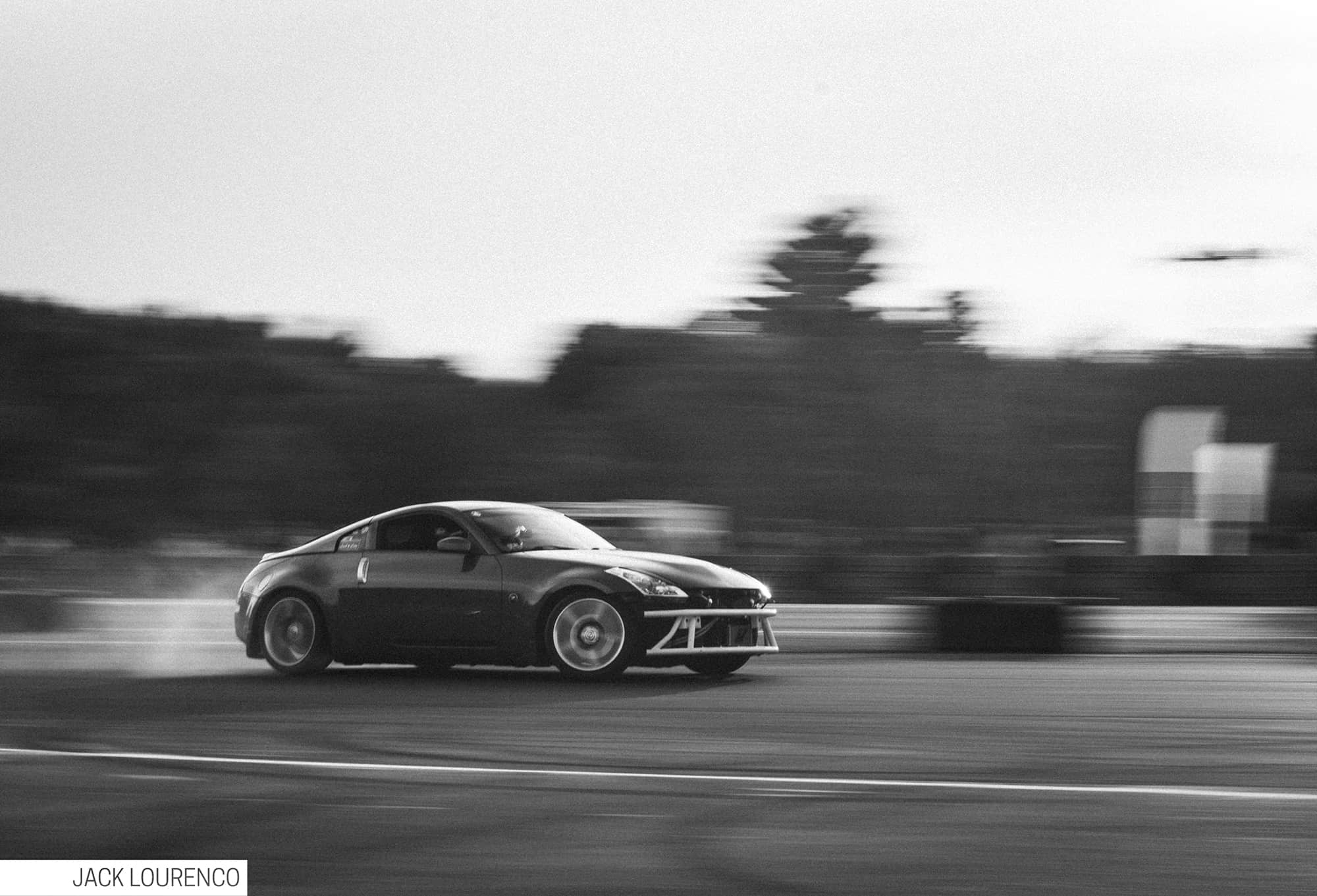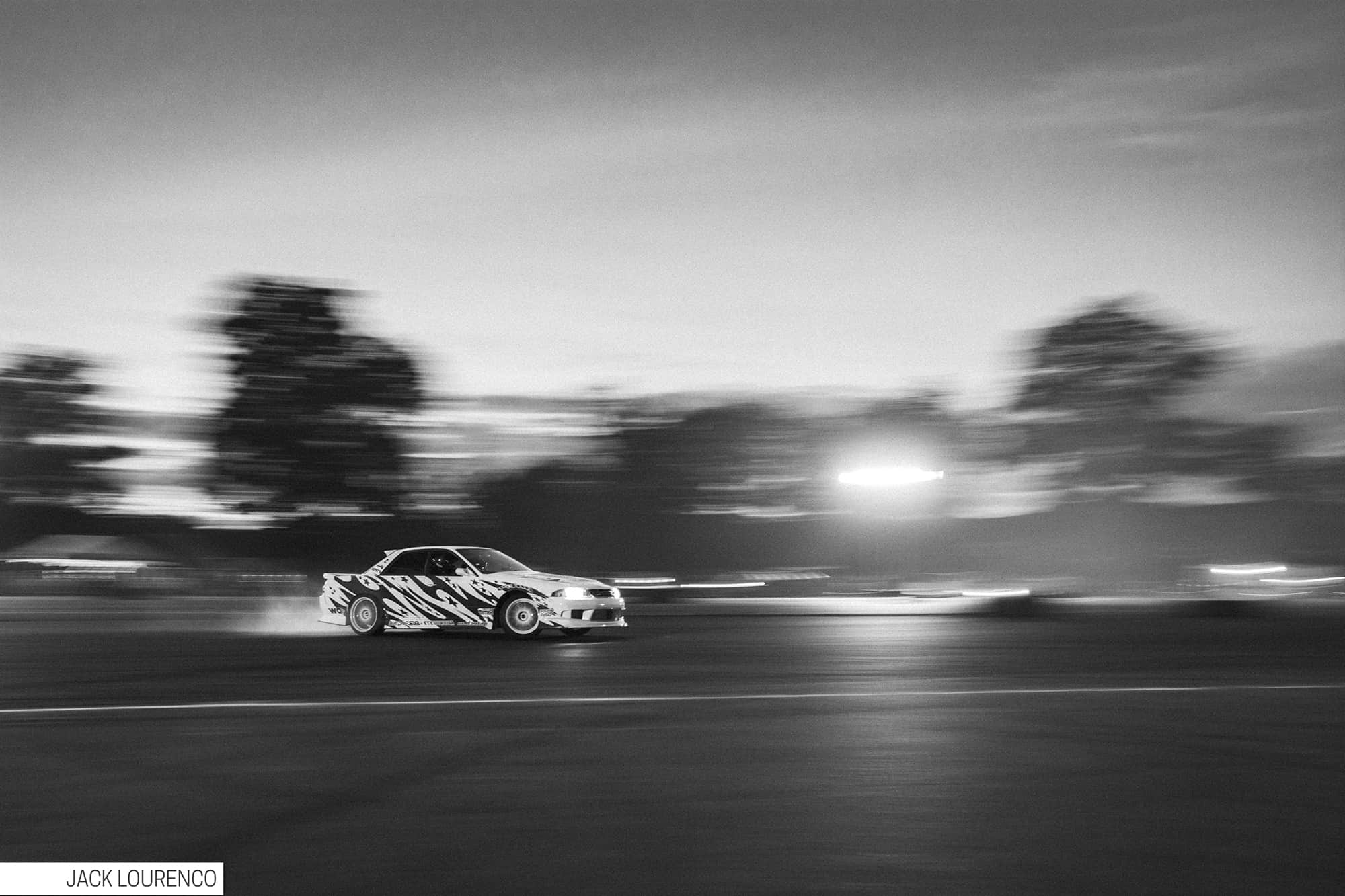 It has been three years since I've owned my 50mm and I've been learning and exploring it's capabilities but the fact that I didn't have my 70-200 with me, It made me learn more with 50mm and improve as a photographer.
I posted some of the photos on Instagram to "feel" the crowd and the feedback was about the same as usual. I noticed a little more interest from other artists and photographers.
There's still many people who don't really "dig" the BW look (like my dad). "Why shoot black and white when you have a brand new camera?".
But that's what photography is all about. Arnold Newman (portrait photographer) once said, "Photography, as we all know, is not real at all. It's an Illusion of reality with which we create our own private world". I see that as having your own visual style. Some people like one thing more than the other. It's a matter of preference.
With that said, I'm going to stick to my own visual style and improve it. After all, we never stop learning and like my teacher kept telling me, "you don't know what you don't know"
Keep shooting. Cheers!!