"Look at the sky" is one of Francesco Faggiano's many ideas he designed for himself – trying to express his illustration style with the themes he loves: nature, animals, food, magic etc.. This time he wanted to reproduce a picture of the sky by night in a way he could see planets, stars and all the lights and shadows of the deep space.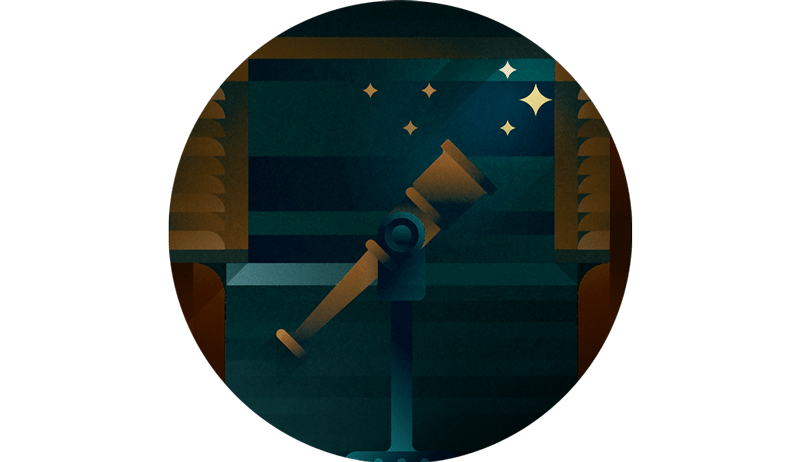 I thought of adding a small illustration concerning the action of watching the stars, a scene with an opened window and a telescope that just express everything about my love for stars. Many of my illustrations are born from a sparkle, a fixed idea in my mind that I try to put on paper. Then I create the vectorial structure of all main elements, defining positions and sizes, choosing details and gradient colors, lights and shadows. Then I edit this basic picture editing colors, adding filters and removing imperfections.
-Francesco Faggiano
It's hard to say which inspirations I had on the project. Usually I follow my mood, reproducing things as I want to be seen. This project was inspired mainly from my love for stars. My style is high-influenced from technical drawings, but it's more than geometry. Colors and gradients are another important feature of my style, they give life to objects and make everything more clean and clear. My way to design objects is similar to the analytic cubism concept of Pablo Picasso, but it's deeply influenced by the visual culture I had through internet, where all the designs meets and mix each other.
-Francesco Faggiano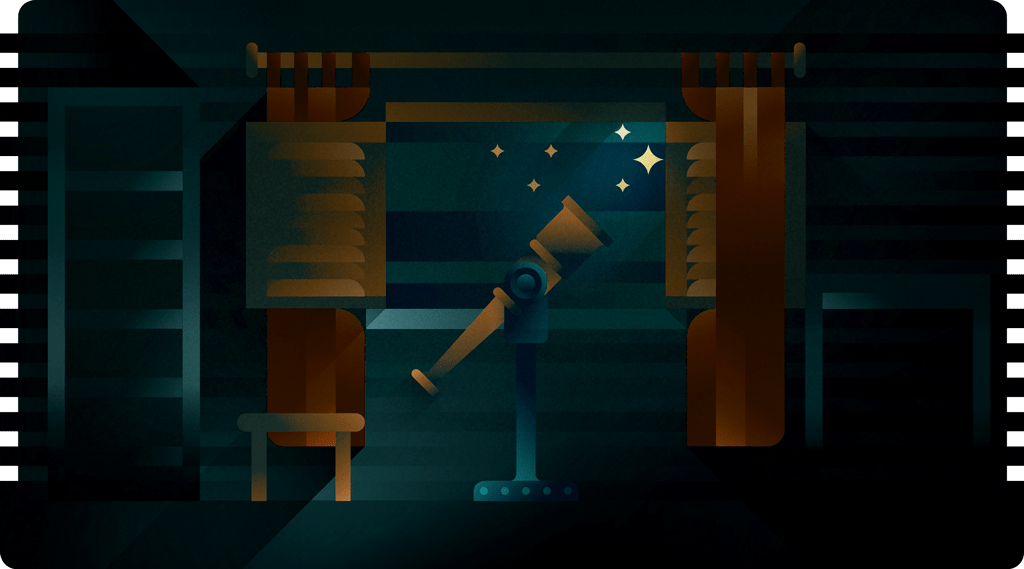 About Francesco Faggiano
Francesco Faggiano is a young Italian designer specialized in illustration and infographics. His roots are in Puglia but his creative growth took place in Milan during university; soon he started working as freelance illustrator and graphic designer for Italian and international clients. Today he's based in Las Palmas de Gran Canaria, working with clients from all over the world. His characteristic features are the use of vectorial geometry and gradients, which make his illustrations elegant and iconic at the same time, almost cubist. See more of his works on Behance or his Facebook Page.