Love My Inner Demons Character Series
Meet Napper, Control Freak, Procrastinator and Muncher - an ongoing illustration series about our inner demons, designed to make us love and accept them as part of ourselves. Initially launched as a capsule collection of wearables to encourage people to show off their inner demon with pride.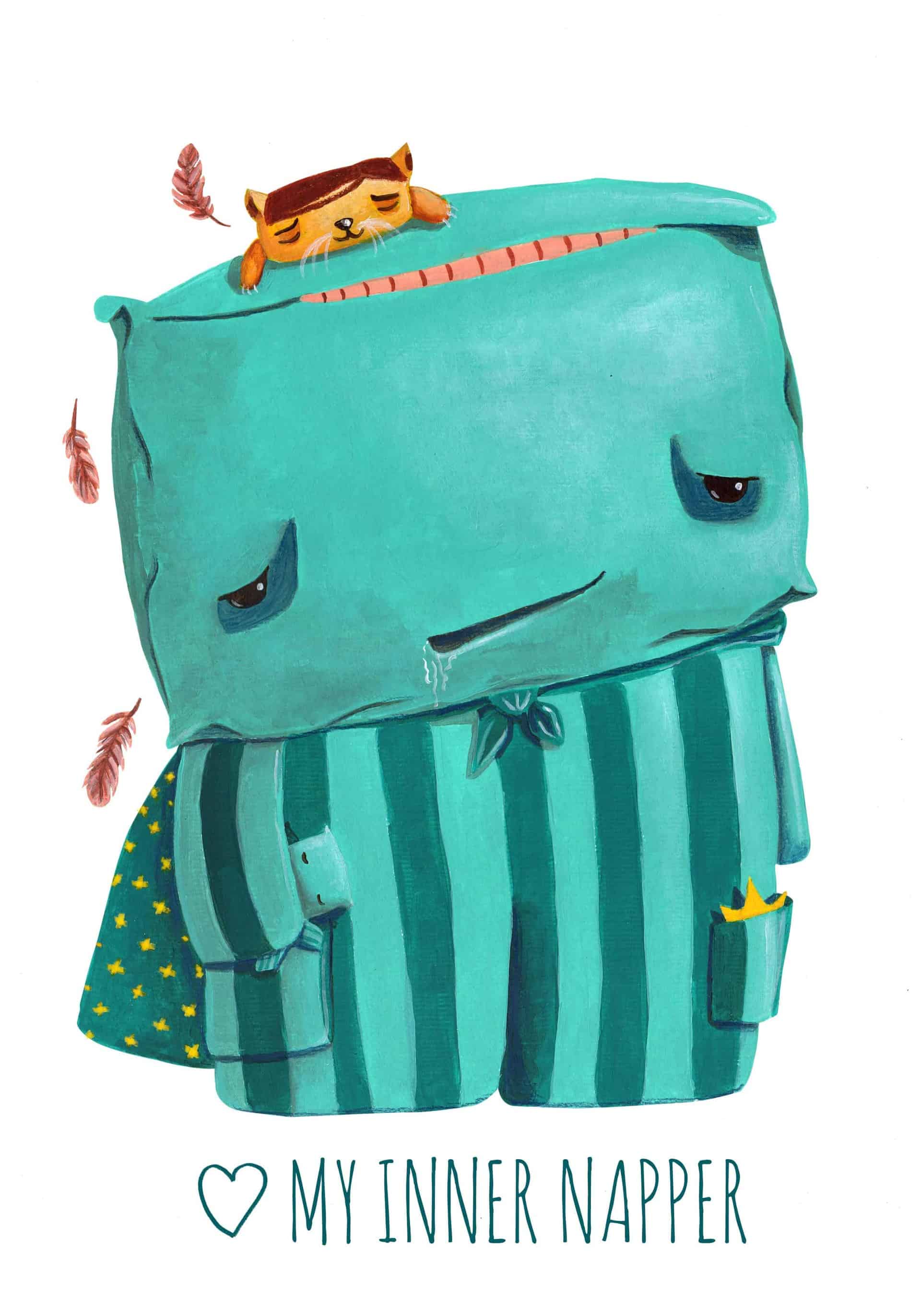 The initial mission was to design a wearable collection (t-shirts, tote bags, pencil cases) for a one week pop-up shop project. And i wanted to make wearing the items a personal statement. Since we all struggle with inner demons and are always trying to vanquish them i thought i would start there: help change the narrative about this side of us as something to love and accept. And, of course i based them on the four inner demons i struggle with personally.
I used acrylics to paint the characters, than scanned them and added the text digitally. I sketched a lot in the initial phase looking for symbols and concepts to use in order to create the characters to be both lovable and relevant.
The pop-up shop was a big success and people still order t-shirts today, month after the initial launch. The characters have, since then, been also made into temporary tattoos and now they have been selected in a competition to be part of Ilustro Fest international exhibition in Belgrade.
Many people wrote to me with suggestions for new inner demons, encouraging me to further develop the series and showing me that people DO want to embrace their "flaws" or temptations as an essential part of who they are.