Luxury Classic Living Area

Its Villa in palm hills that designed in classic modernism way .the villa is small and have luxury furnished.the wall designed to be white and gold with black lines in furniture,the floor designed to be wood barque to make the space more luxury and have texture with woody effect .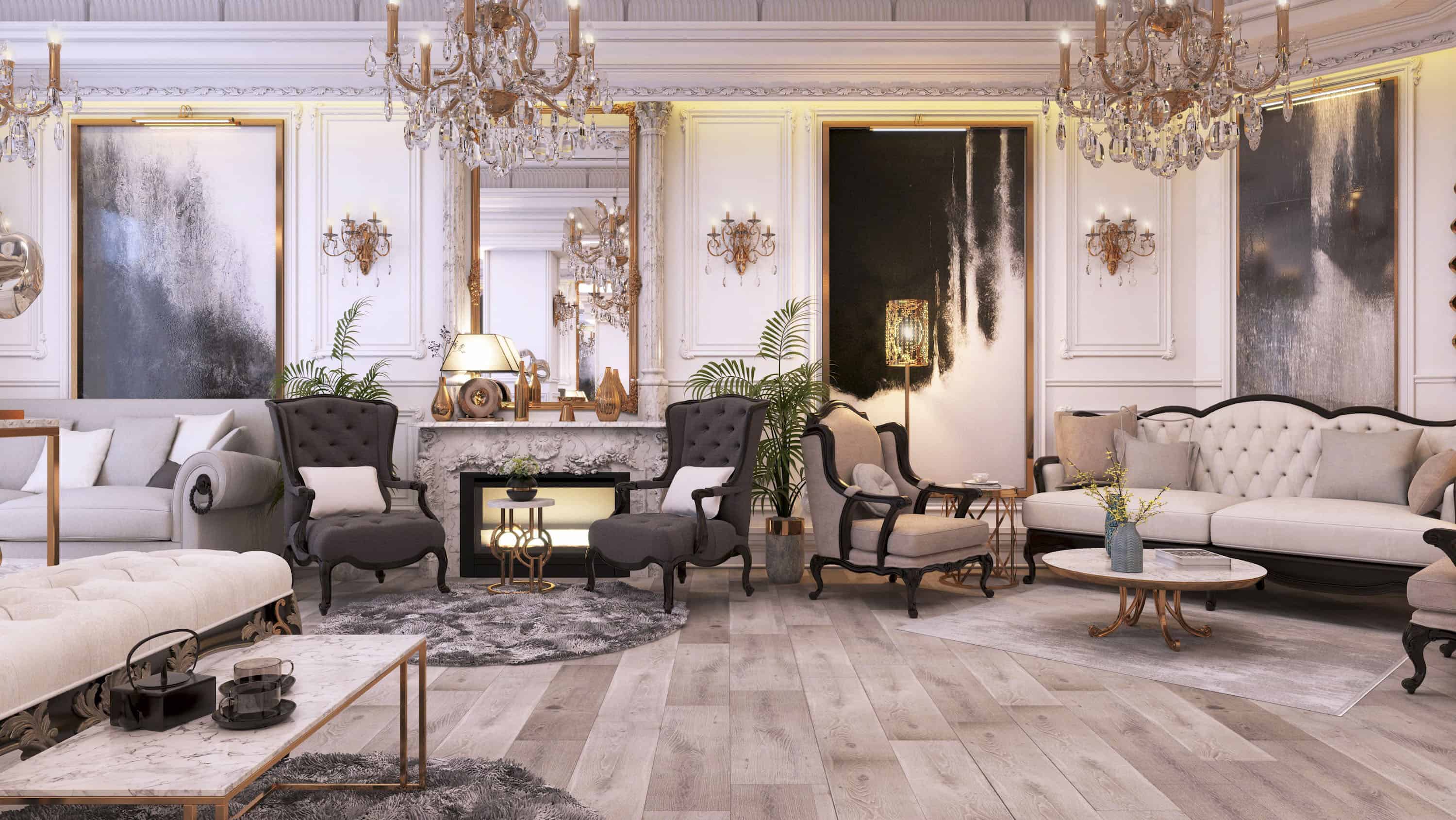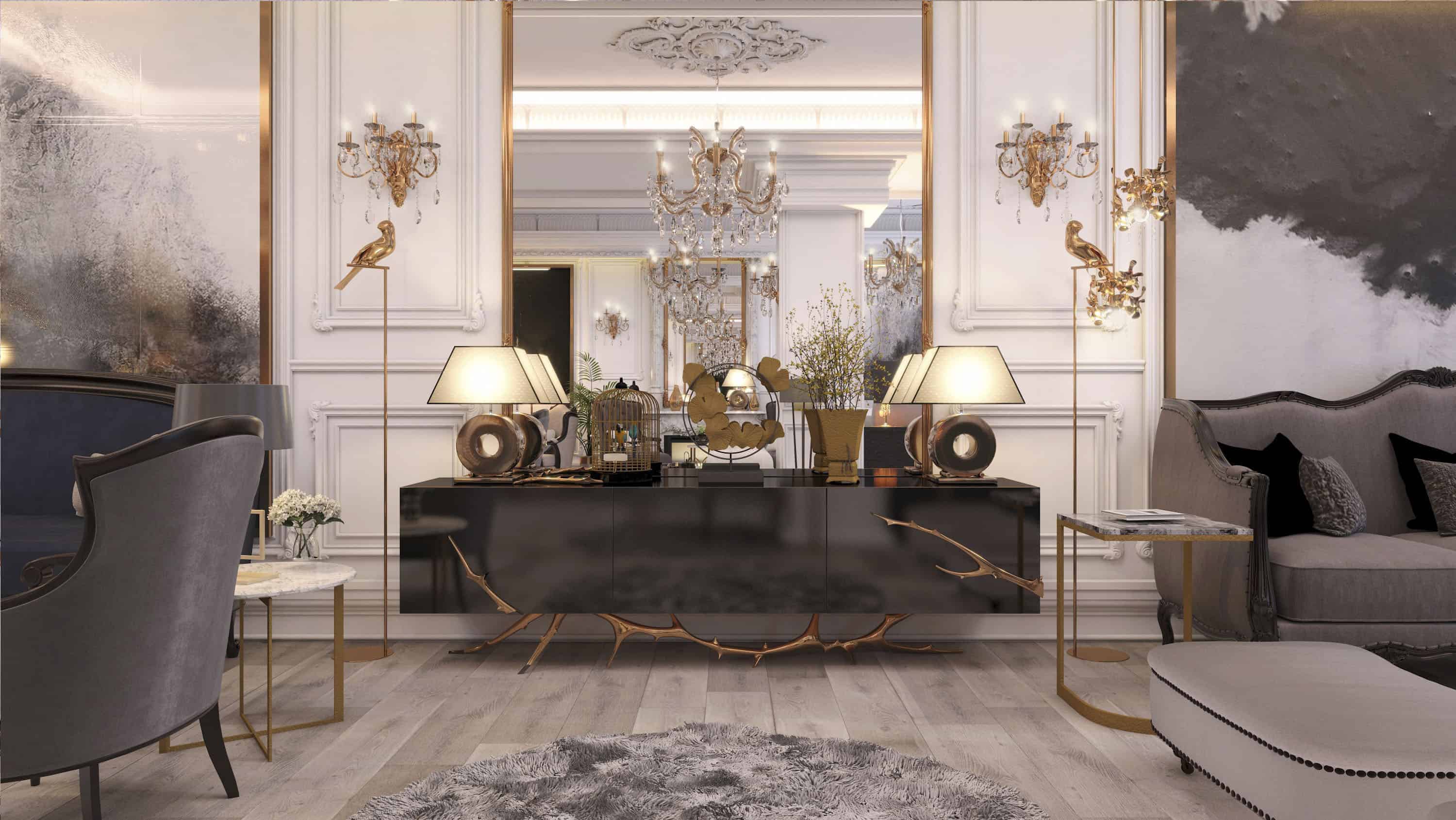 the wall is white classic with french motif that have portrait with golden frame ,and the wall have mirrors to make the space big ,furniture is all brand and simple with simple classical lines that is black and the have light color to justify my theme of classic simple and the same time luxury and elegant with the fire place that is the main item the surrounded all space and design and the entrance to by luxury and have extra motifs on the doors to make the space more luxury .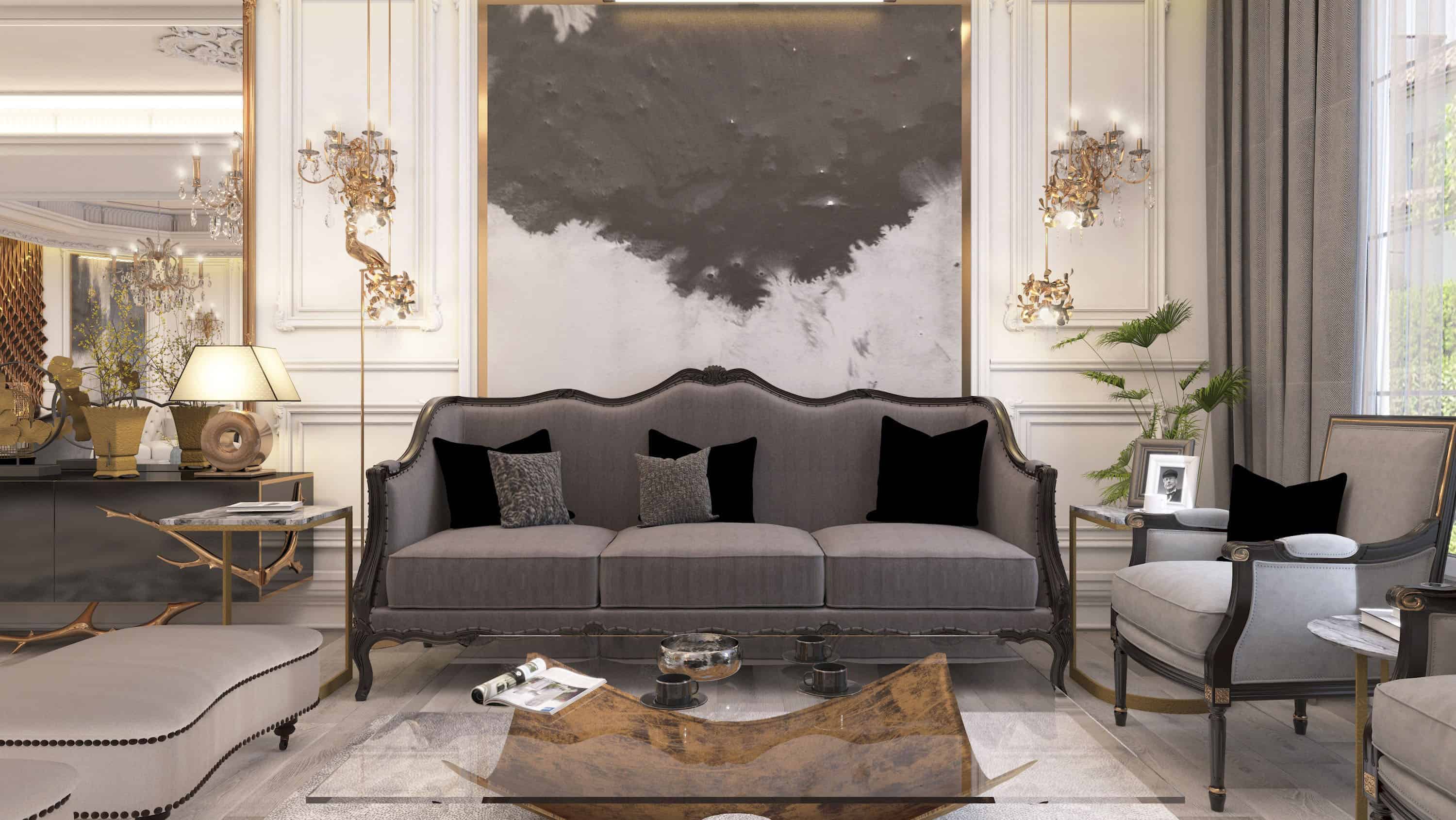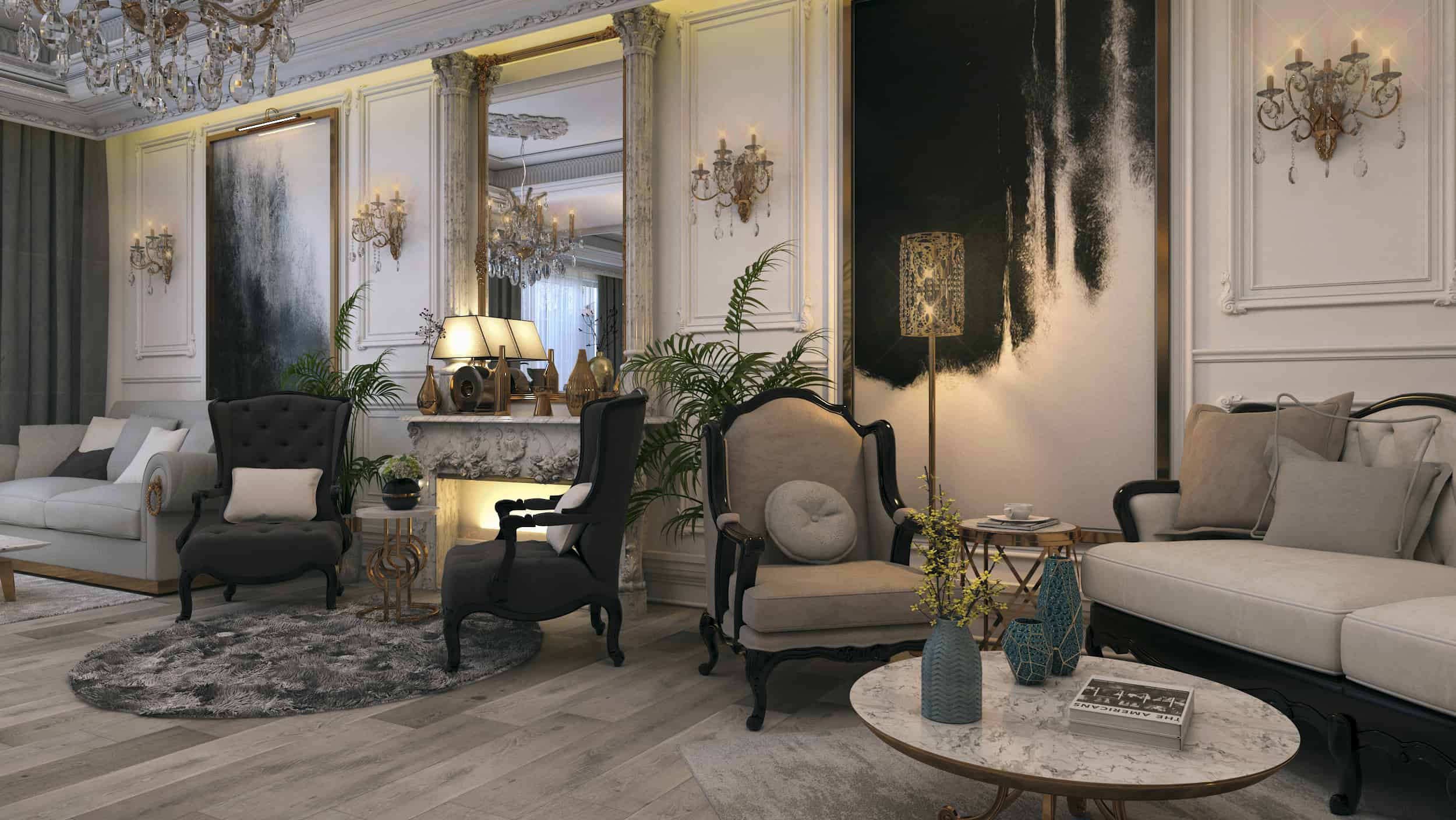 3D Max ,Photoshop,and Autocad i make the design in autocad and then i designed it on 3dmax to visualize it and then i edited on Photoshop light,colors .its very simple way to design the space and the right way to make the walls and furniture on autocad and then design the walls and choose the material and concept in 3dmax .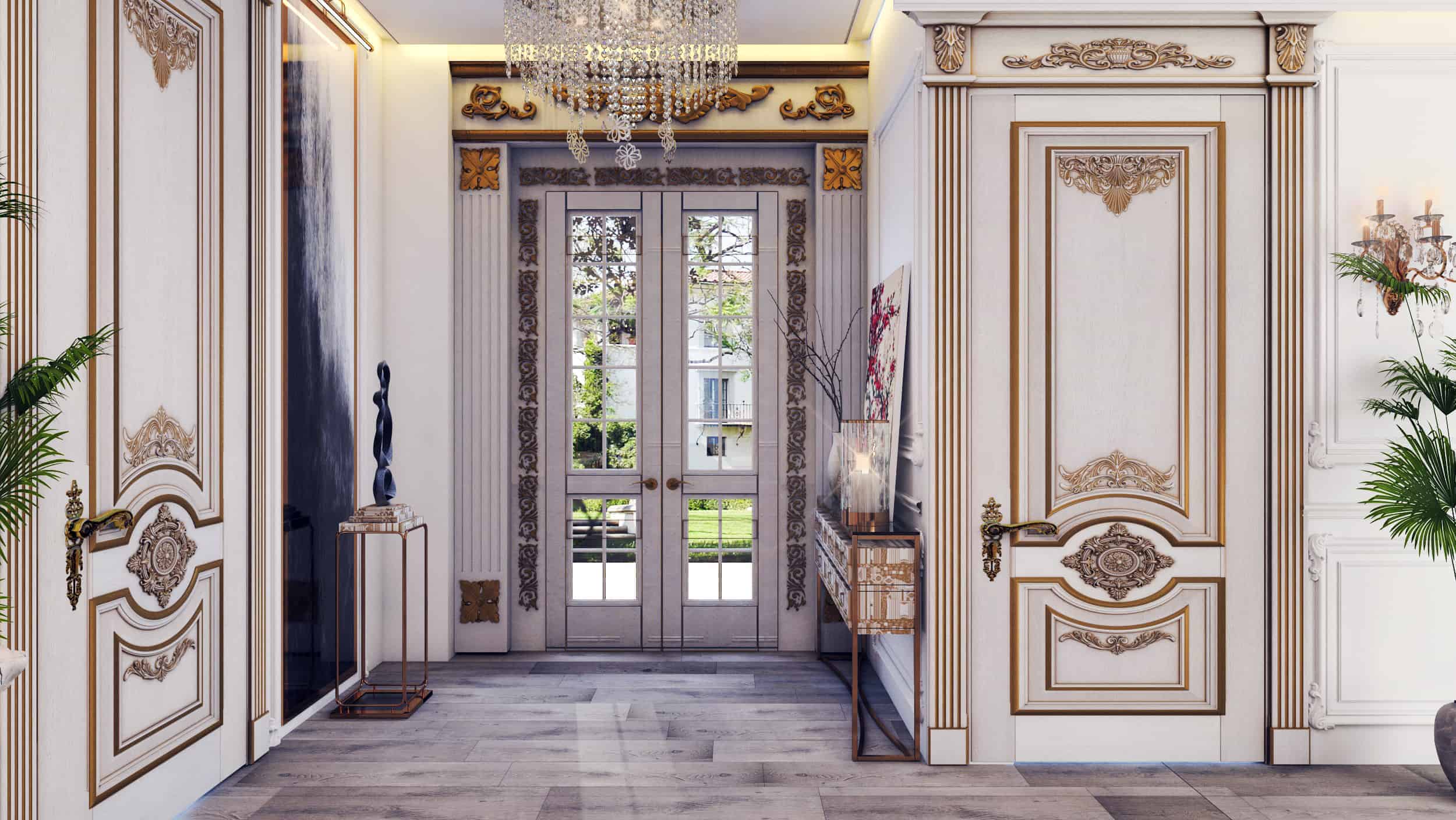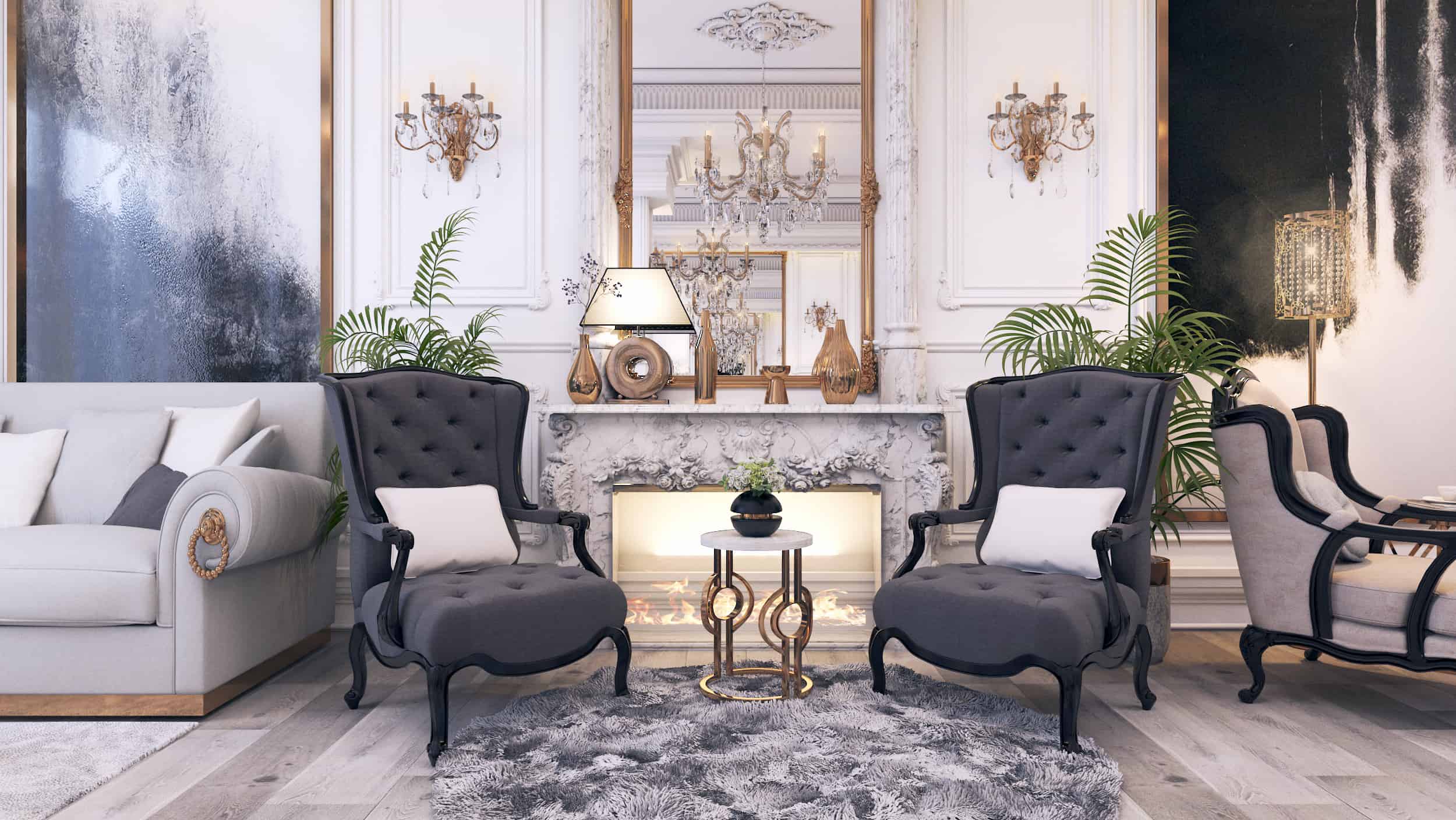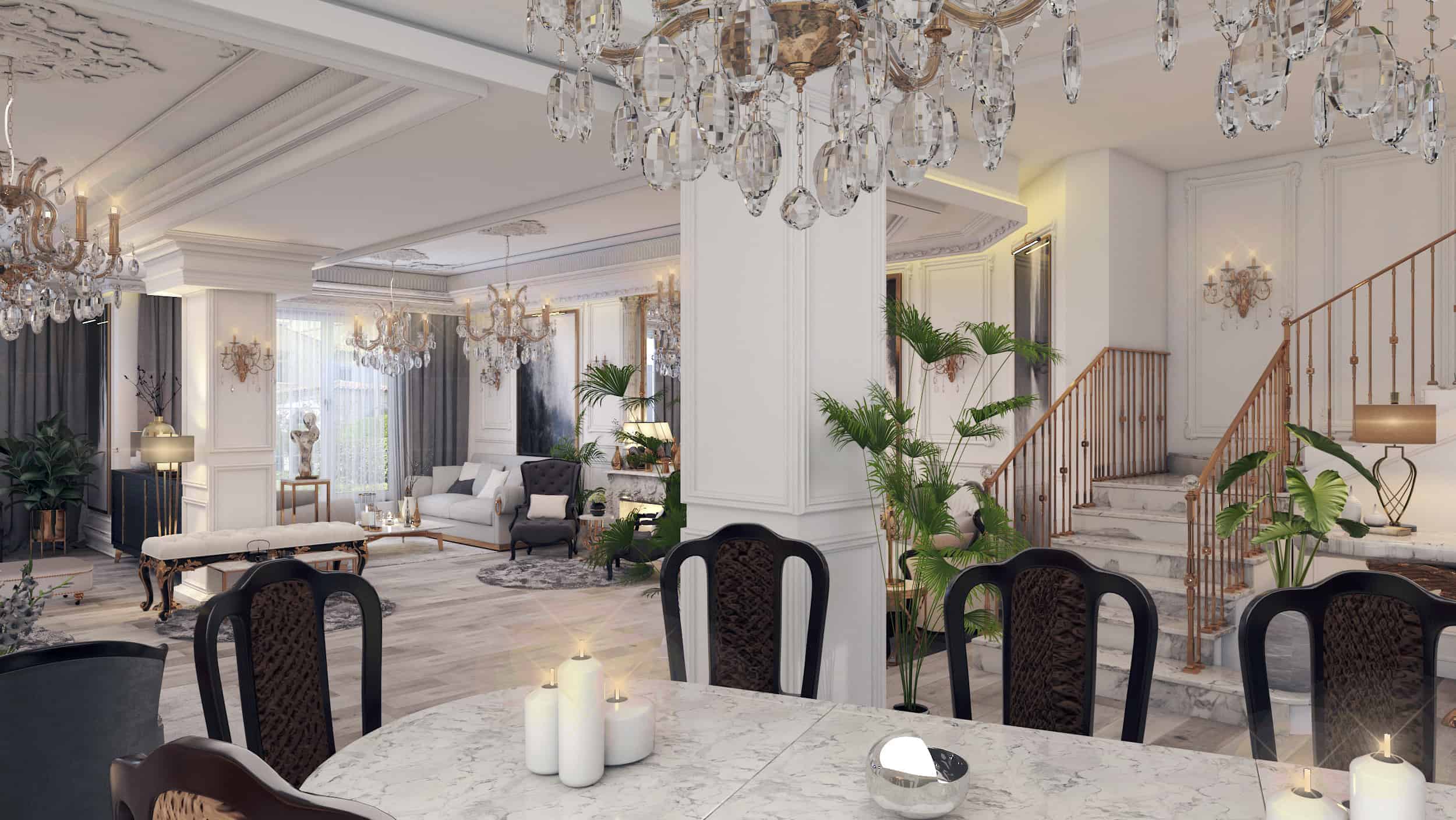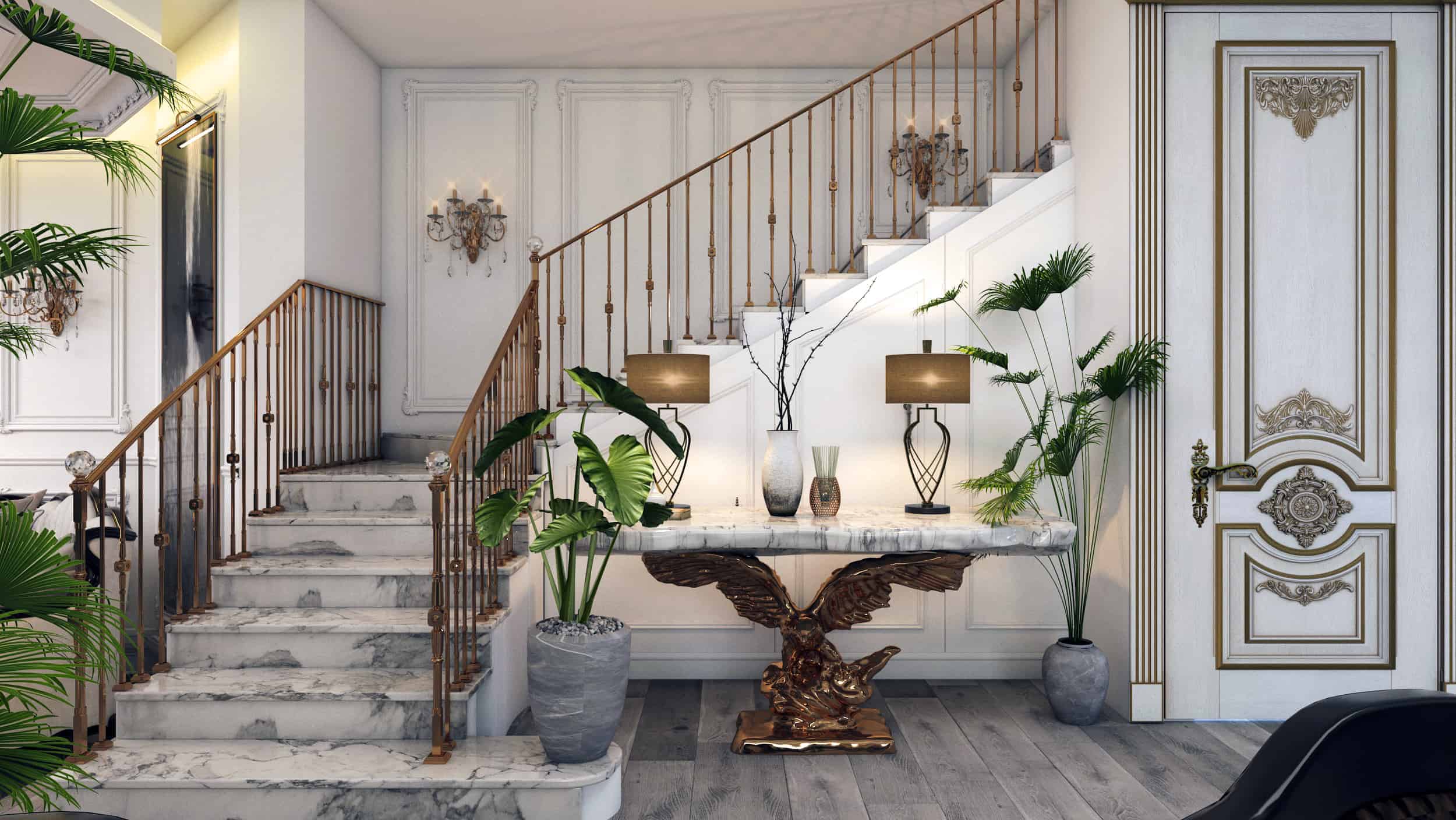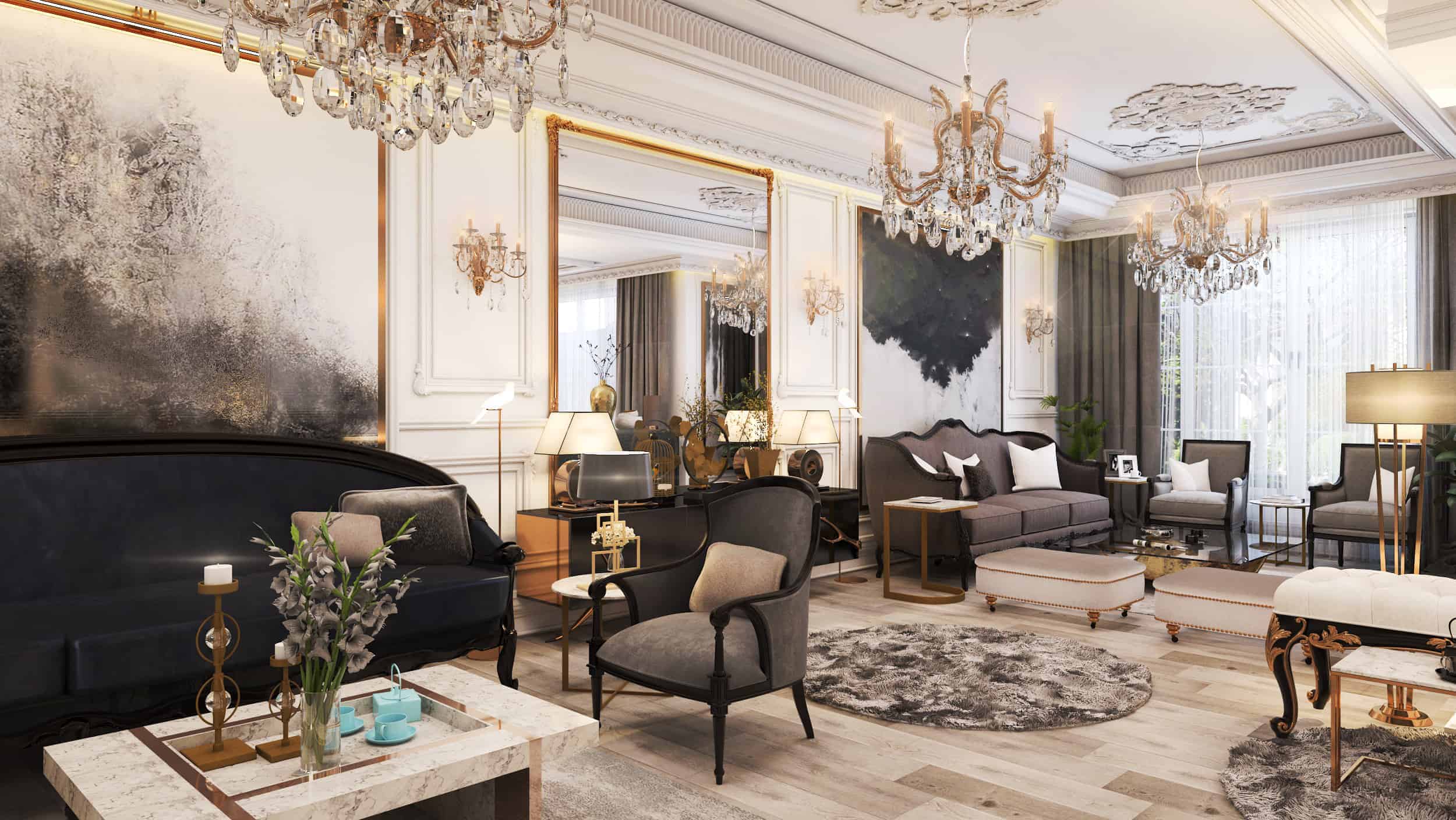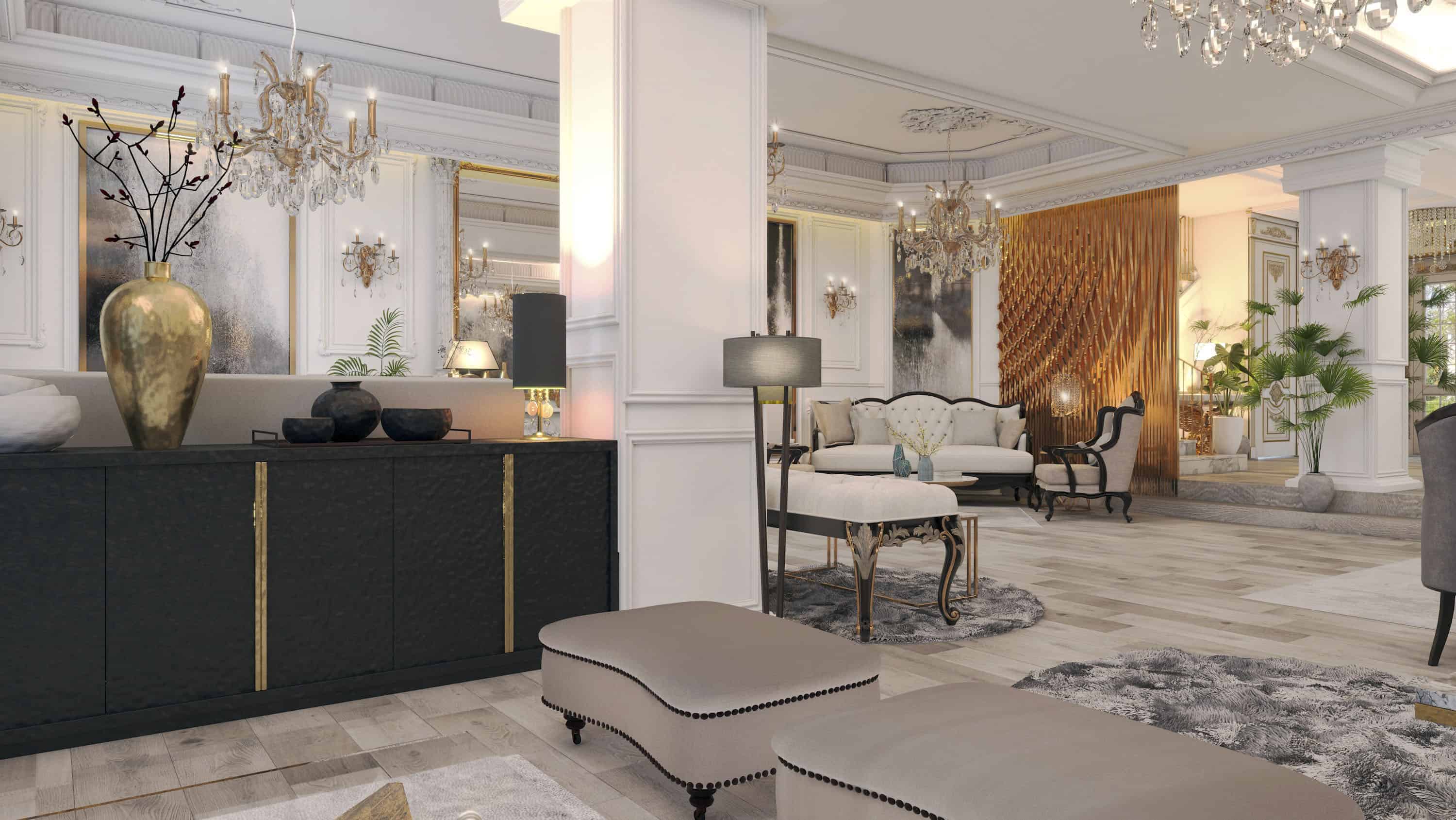 they love the design and you can go to my profile in behance to know and u will judge https://www.behance.net/ranaelshanwany
they told me its very elegant and luxury and i will appreciate your visit on my page and leave comment or like.and thank u for loving my design and visualization of space