m—2—h's Macster is a news blog for owners of Apple gadgets. The agency tried to rethink the way people consume news on mobile devices to make it easy and straightforward. News portal Macster is a periodic online edition for people constantly using products of Apple company. In our materials we describe everything noteworthy what appears in App Store and Mac App Store, overview interesting gadgets the one can connect to Apple device, share tips and tricks, including tips for professional users and talk about people who use Mac, iPad and iPhone on a daily basis.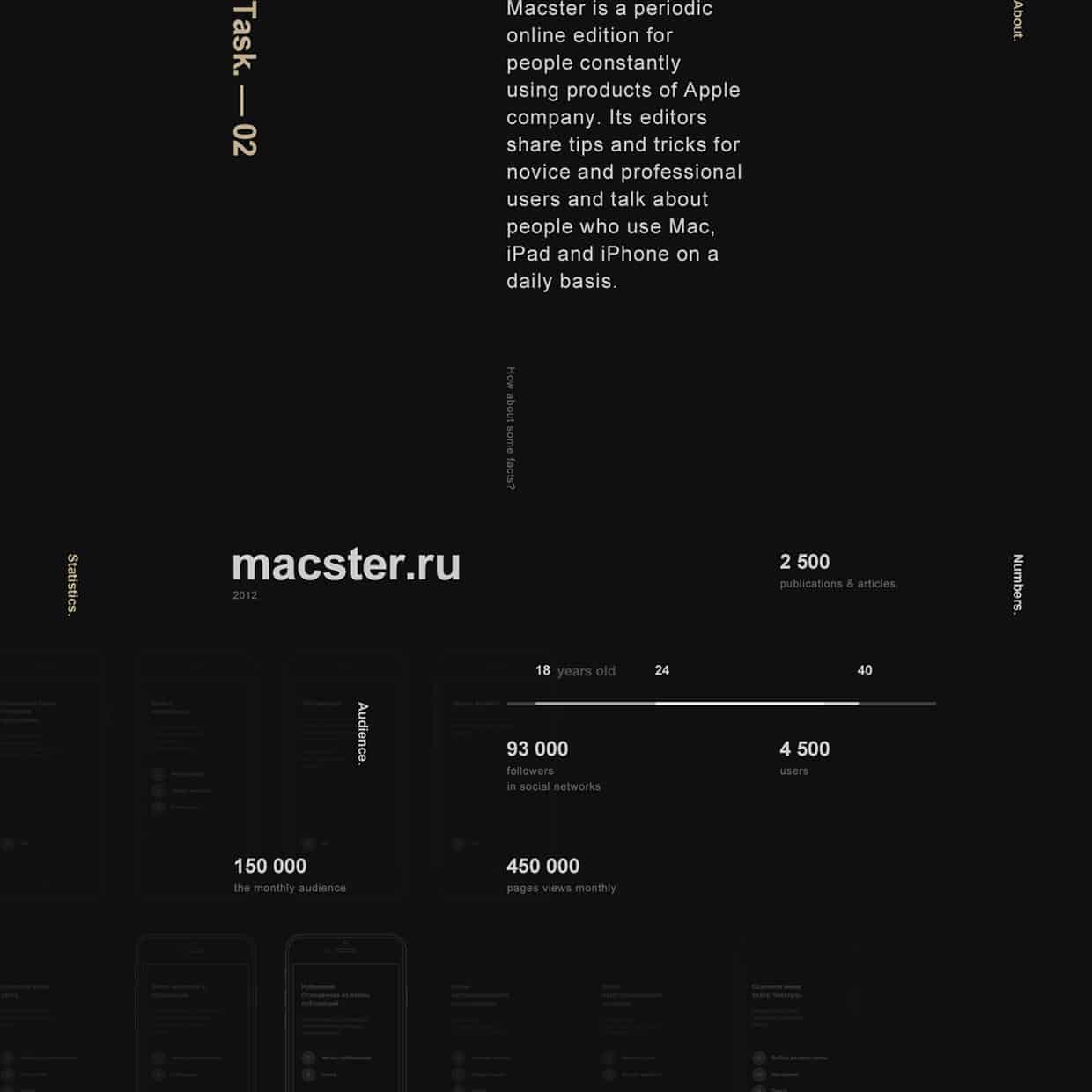 We had to act like a common reader of Macster — search and browse but with only iPhone at hand. It brought us to the unusual ways people would like to get new information, pin it to read later or send to their friends. We think Macster iOS application will be something new in the world of news reading applications.
-m—2—h
Usually we inspired by common sense, material design and modern trends. We always remember that after design another 6-8 months would pass before ready application will be submitted to the App Store or Google Play, so we have to be beyond modern trends, we have to create them.
-m—2—h
We say that our main task is to unite design, typography and animation. In every project we try to call for user's emotions with animations, we bring typography style of working with fonts and web design classical approaches. Making all this together into a single mix – we have our projects ready. We inspire by many things, some of them are far away from web design.
-m—2—h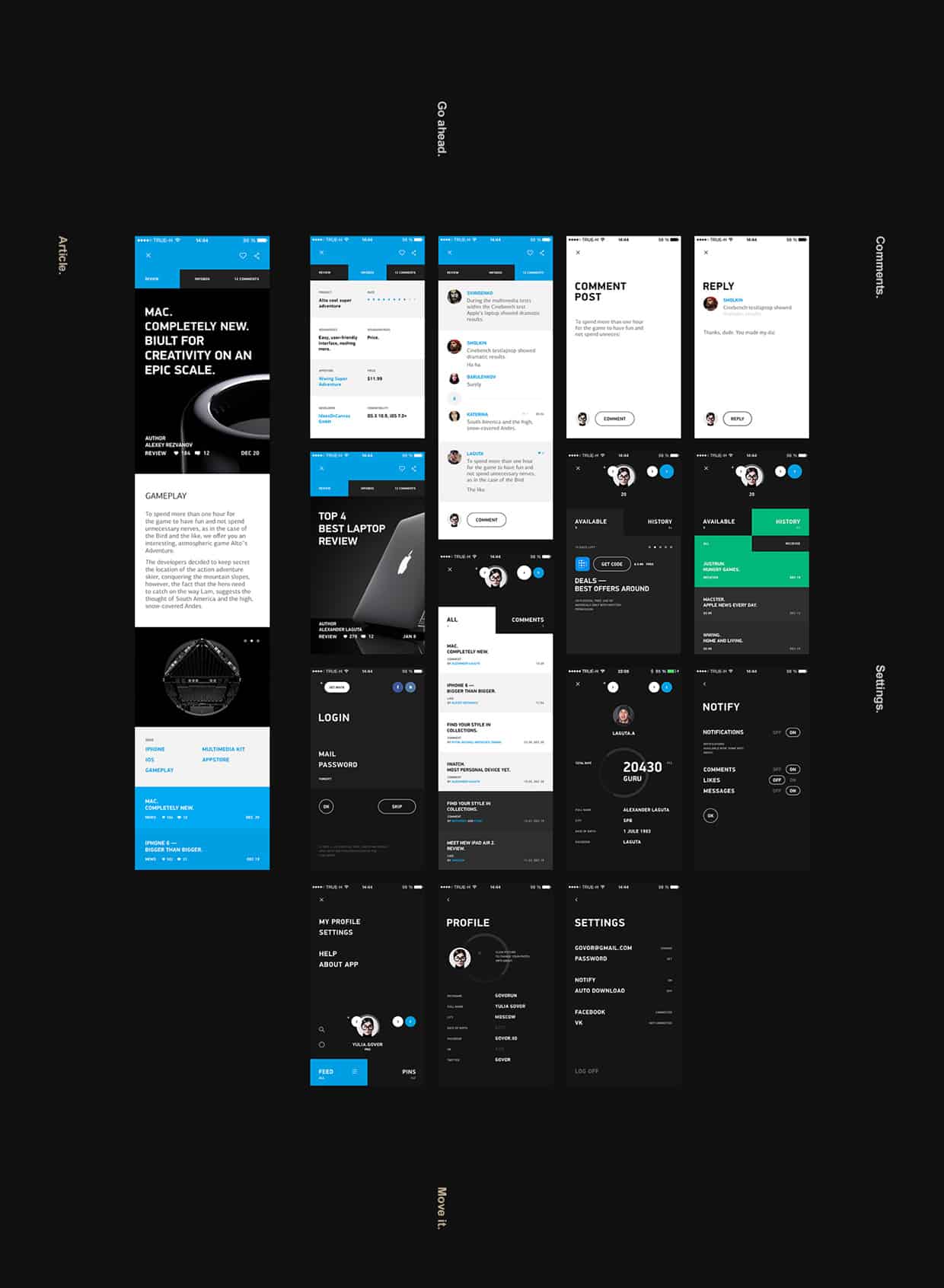 Don't stop yourself, try to copycat the work you love and improve it. Try to understand how the best in the industry work and then bring something of your own. Remember there are no rules and in order to make something fresh you have to be one step ahead of trends, you have to create them.
-m—2—h
Web design, UI/UX — Alexander Laguta.
Animation — Alex Smolkin.
Project Management — Alexei Rezvanov.
About m—2—h
m—2—h is Alexei Rezvanov, Managing Director, Alexander Laguta, Designer along with other talented team members. They create unique digital experiences and branding solutions. Their agency was created in 2015 — focusing on identity & branding, web & mobile. See more of their works on their website.