MAK's ANGELS Model Agency

MAK's ANGELS model agency - beautiful, clean and fashionable landing page design. It was made for a model agency in Kazakhstan, the city of Astana. Astana is a beautiful, modern city - and the style of the site design corresponds to it.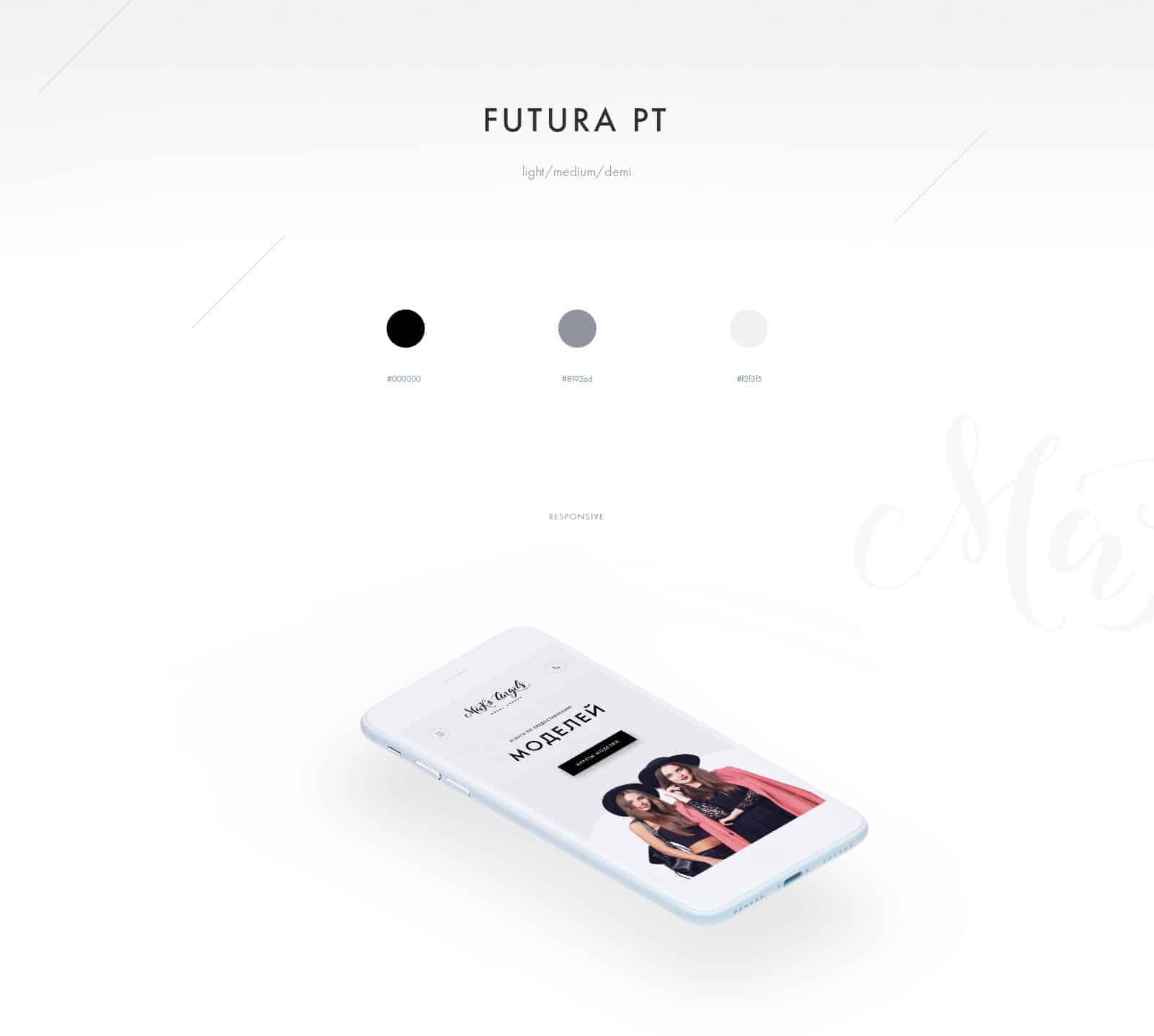 I chose the style, inspired by the city of Astana, its design, fashion and love for everything unusual. The client asked to make a clean and bright design. I think I have succeeded. Beautiful photos of models, typography and minimalism - what else does a model site need?

I use Adobe Photoshop to create websites. At the beginning i make prototypes on paper, then in Photoshop. At the next step i find colors and good fonts for the website. Then i make design and show it to my friends designers!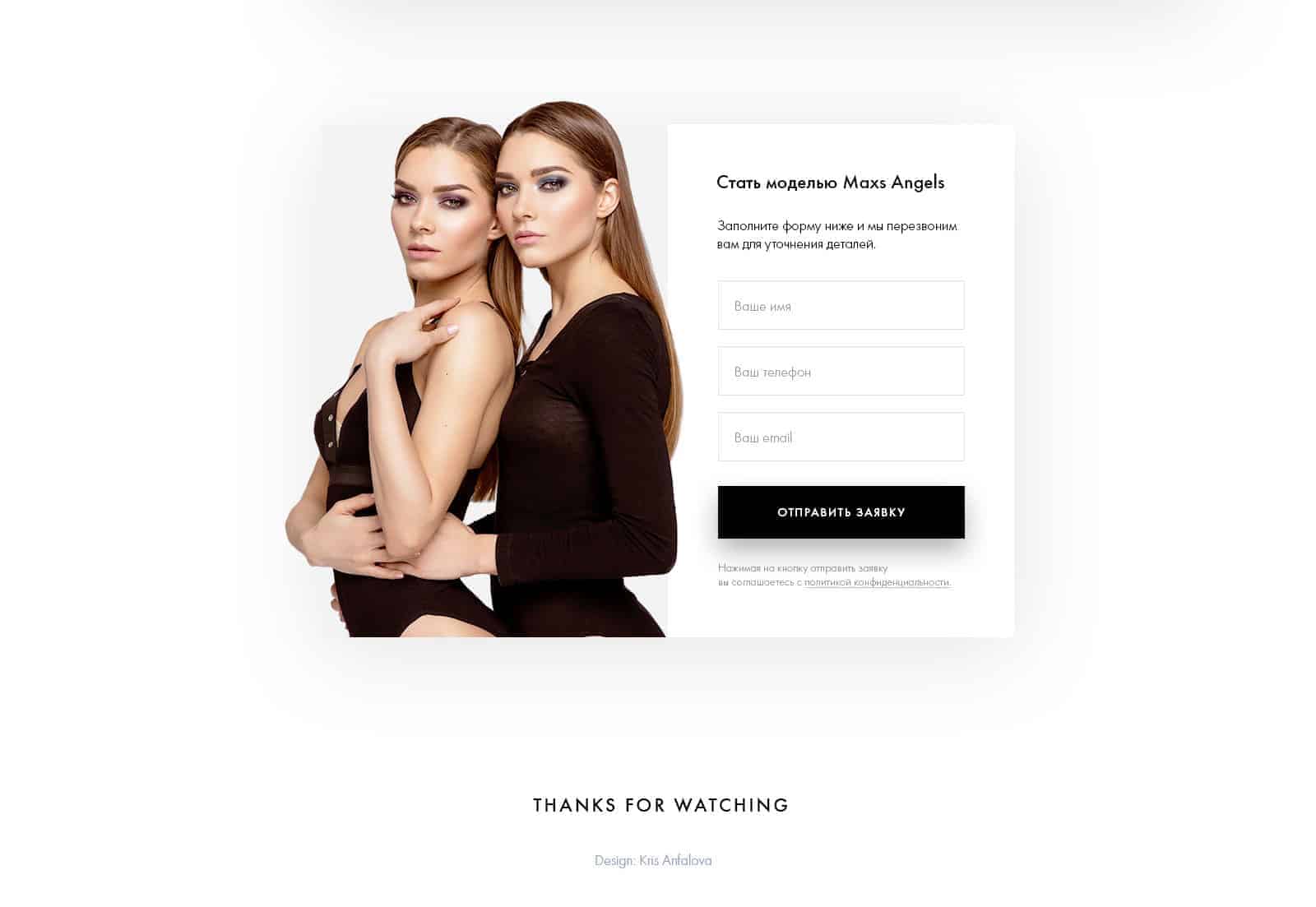 I hope that lovers like my project. I want to inspire people with my design, teach me not to be afraid to express my ideas to clients and make beautiful Internet! I want to show with my works that commercial design is first and foremost the creativity and interest of the designer.
Dear readers. Do not be afraid to do it unusually. Show your ideas, talk about them with interest and interest. And we together will make the Internet world comfortable, beautiful and stylish!