Valle Valentin Leonida's "Man in Search of a Soul" is a series of works that illustrate our journey in search of inner self. Sometimes we are lost in the jungle of our ideas, sometimes our fight with the nightmares looks endless but finally we will find the seeds of our dreams and the truth of our soul.
The idea… is in part a result of daily pressure. I have a sort of persistent curiosity about our journey in life. We spend our entire life between moments of terrible effort and few moments of silence and peace. And for that reason I feel that our destiny must be connected with a superior reality. The character from "Man in Search of a Soul" will continue the journey until he will find the seeds of dreams, a metaphor for curiosity and contemplation regarding our profound world.
The style is a result of art study of Art Academy from Bucharest, when I felt a great attraction for the "drawing" in metal plate. It's an expensive technique and for that reason I rebuild my line to something close to ink line of normal brush.

– Valle Valentin Leonida
The creative process is not very complicated. I started with a pencil drawing. Here everything is just a big shape, a silhouette. For that reason I don't choose too many colors. When I feel that the sketch become organic enough then I redraw the entire image. The line of Clip Studio or Ps makes a good simulation of a brush line. But now I made some experiments with acrylic paint and Chinese ink. Our contemporary dilemma: real tools or digital?

– Valle Valentin Leonida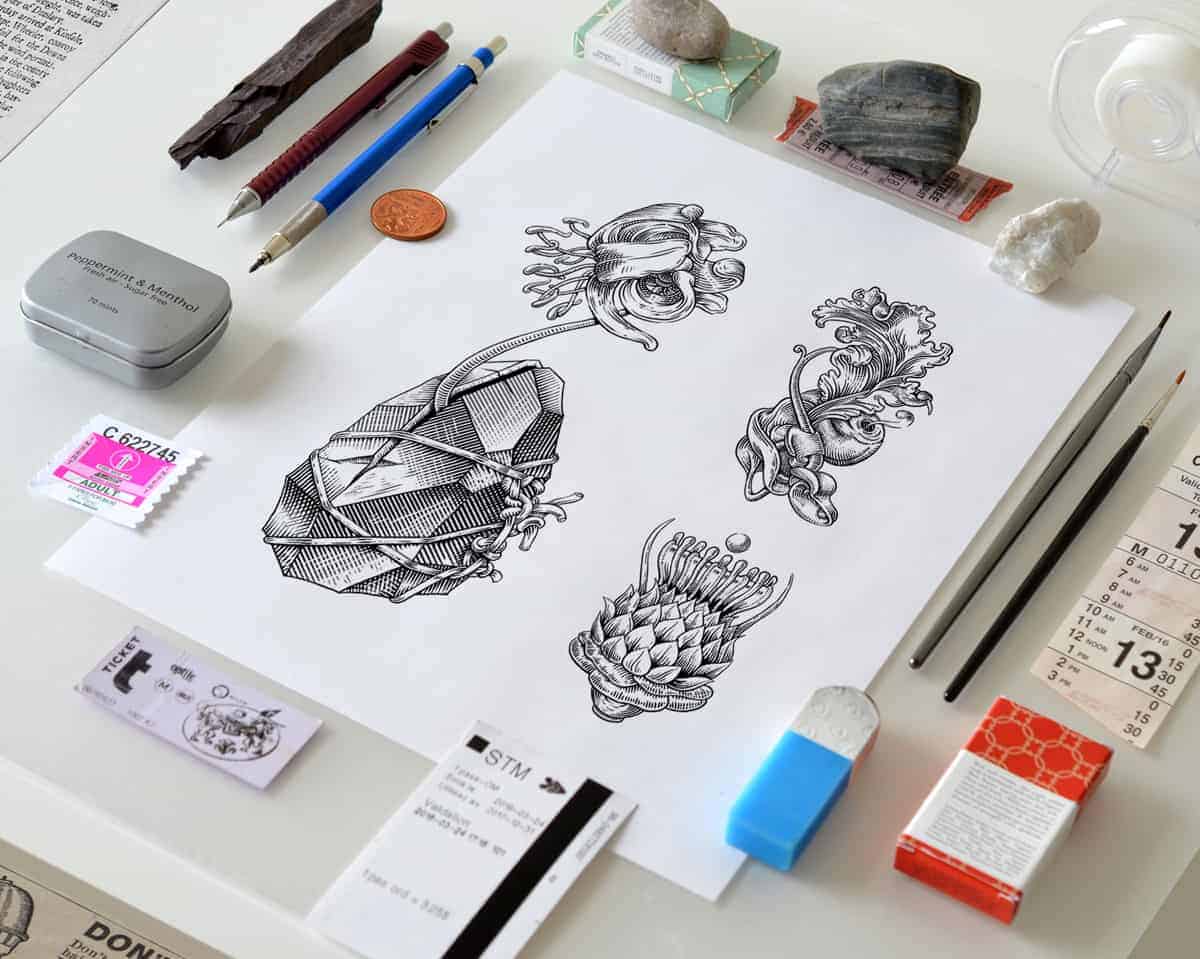 I think that people respond pretty well. For me, each project it's like a new door. I strongly believe that the art is a profound human obligation. I want to offer a little fascination and curiosity because our souls breathe visual poetry.

– Valle Valentin Leonida
About Valle Valentin Leonida
Valle Valentin Leonida graduated from National University of Arts Bucharest. He worked for almost 10 years in video game industry and now moved in Canada where he live and work in the beautiful city of London, Ontario.