Marv Castillo's 36 Days of Type and Movies.
"36 Days of Type is a project that invites designers, Illustrators and Graphic Artists to express their particular interpretation of the letters and numbers of our alphabet. This is my second year participating, following the same steps of my first entry in 36 Days of Type, I bring to more movies I would like recommend. Again, even though I loved to draw, I decided to illustrate each letter with Play-Doh.
Thanks to everyone who joined me this year, I hope you enjoy this as much as I enjoyed working on it."
– Marv Castillo


Used Play-Doh again for this year's edition of 36 Days of Type. It keeps being used because it is really soft and adds a very playful vibe to the project at the end. Also, Play Doh has very bright colors that elevate the designed of each letter. Clay is also very easy to handle and mold, while also giving this "artisan" look to each letter that is harder to achieve on 3D rendering software.


The only tools used for 36 Days of Type and Movies Vol. 2, were the hands, a camera and a bit of photoshop to highlight some details. Other than that, some needles, cutter knife to chop borders, oil to add some extra brightess to things and colored Canson paper. Play Doh was also used to create the background of each letter.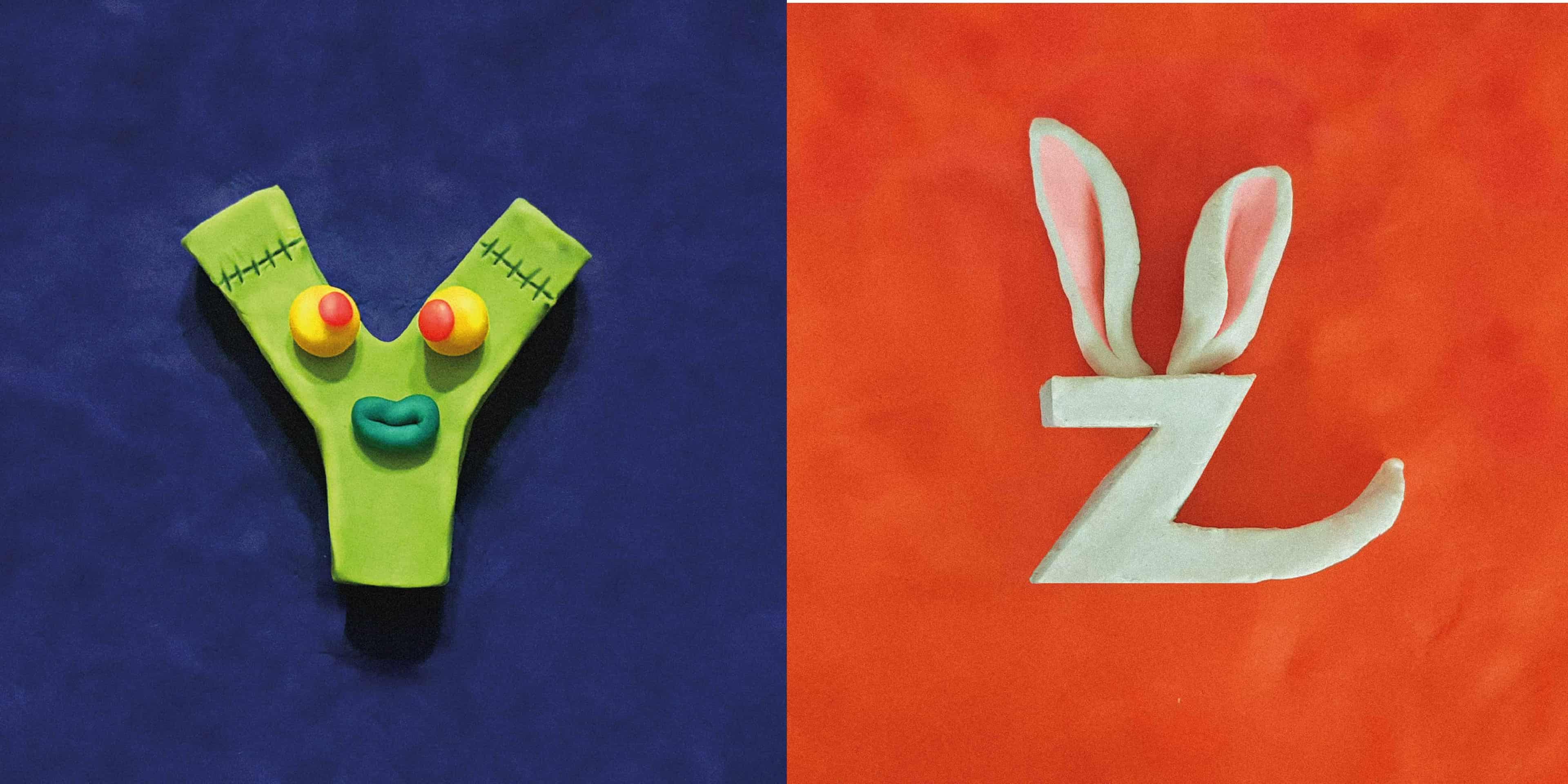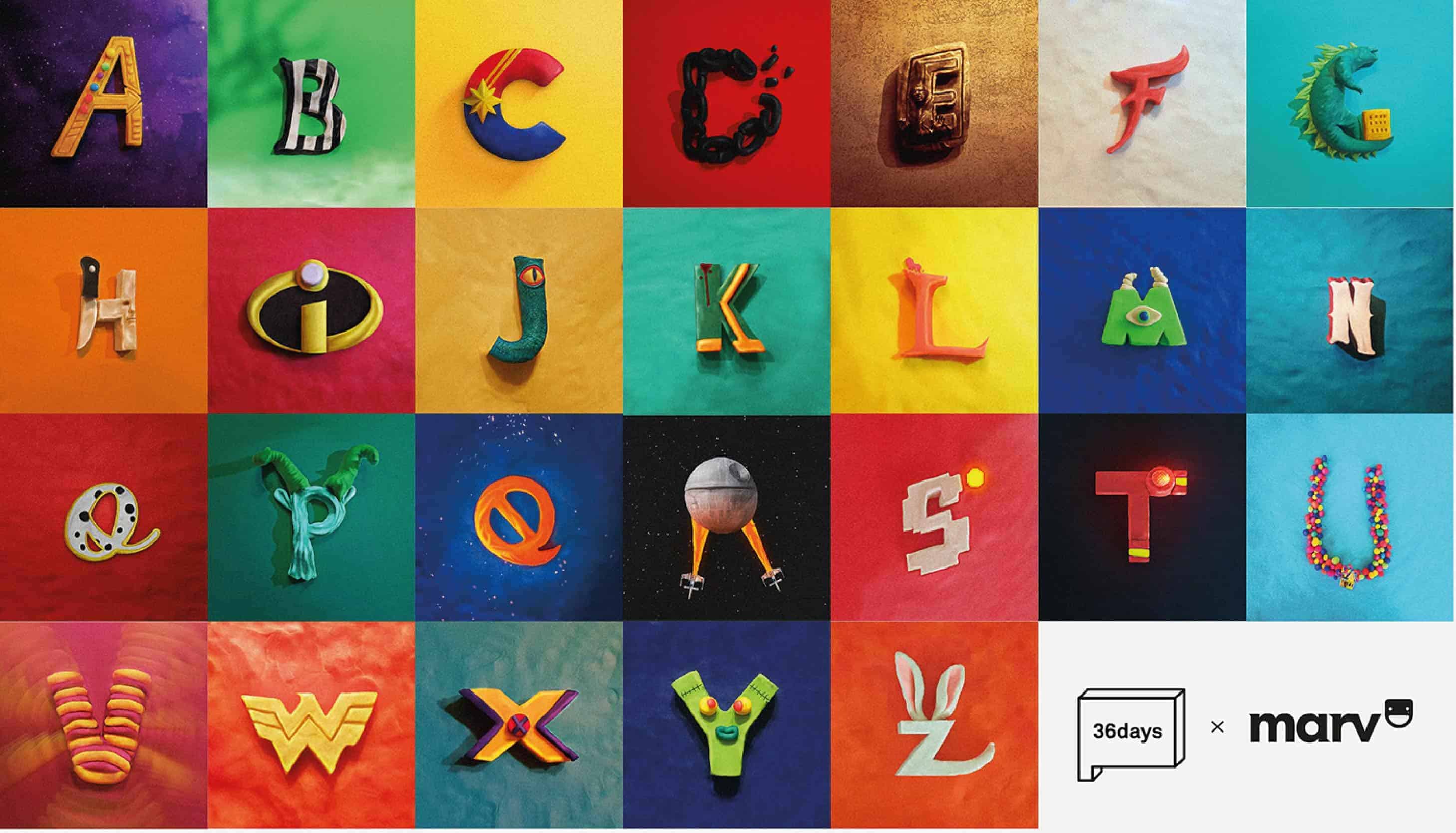 People, just like last year, responded very well on Instagram. People was hooked and it got very nice reviews on Behance where they were happy about the choice in movies for the 2019 edition of the project. Many people got their favourite movie featured in the movie calendar after asking for it a year earlier in the first edition. The movies featured for this edition were:
Avengers: Infinity War · Beetlejuice · Captain Marvel · Django Unchained · Star Wars: Empire Strikes Back · Fargo · Halloween · The Incredibles · Jurassic Park · Kick-Ass · The Lion King · Monsters Inc. · Nacho Libre · One Hundred and One Dalmatians · The Pan's Labyrinth · A Quiet Place · Star Wars: Rogue One · Scott Pilgrim vs. The World · The Terminator · Up · Vertigo · Wonder Woman
· X-Men: First Class · Young Frankenstein · Zootopia