Matthew&Maricel Architecture Studio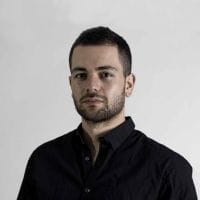 Matthew&Maricel is Design and Architecture studio that specializes in contemporary architecture, urbanism, and cultural analysis. The company focuses on creating dynamic and inspiring urban environments, complemented with thinking from the new and more advanced models of work.
The challenge was to design an identity system that will help them to present the company with a more confident tone and build authority in the industry. Also, to reflect their sophisticated thinking and process of work, and to remind that they always put human and community needs and the heart of every project.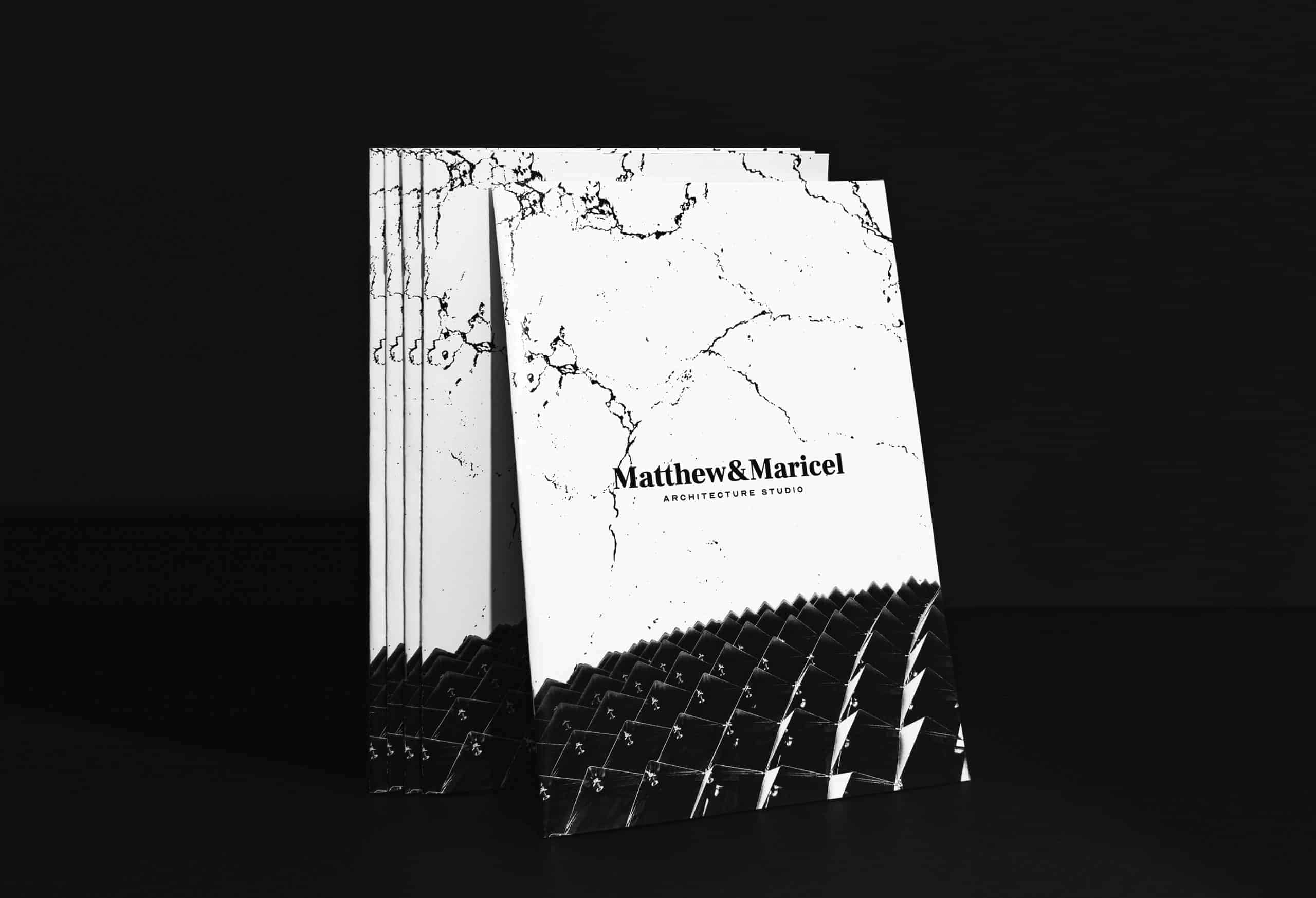 We created a visual language with a simple and minimalistic approach, expressive typography, and high contrast in the colors. Supported by patterns that are inspired by the texture of some natural elements like marble, concrete, and stone. The symbol is composed of the monogram "reflected M" which should communicate the structure and the philosophy of the company, led by two architects that share similar values and beliefs about Design & Architecture.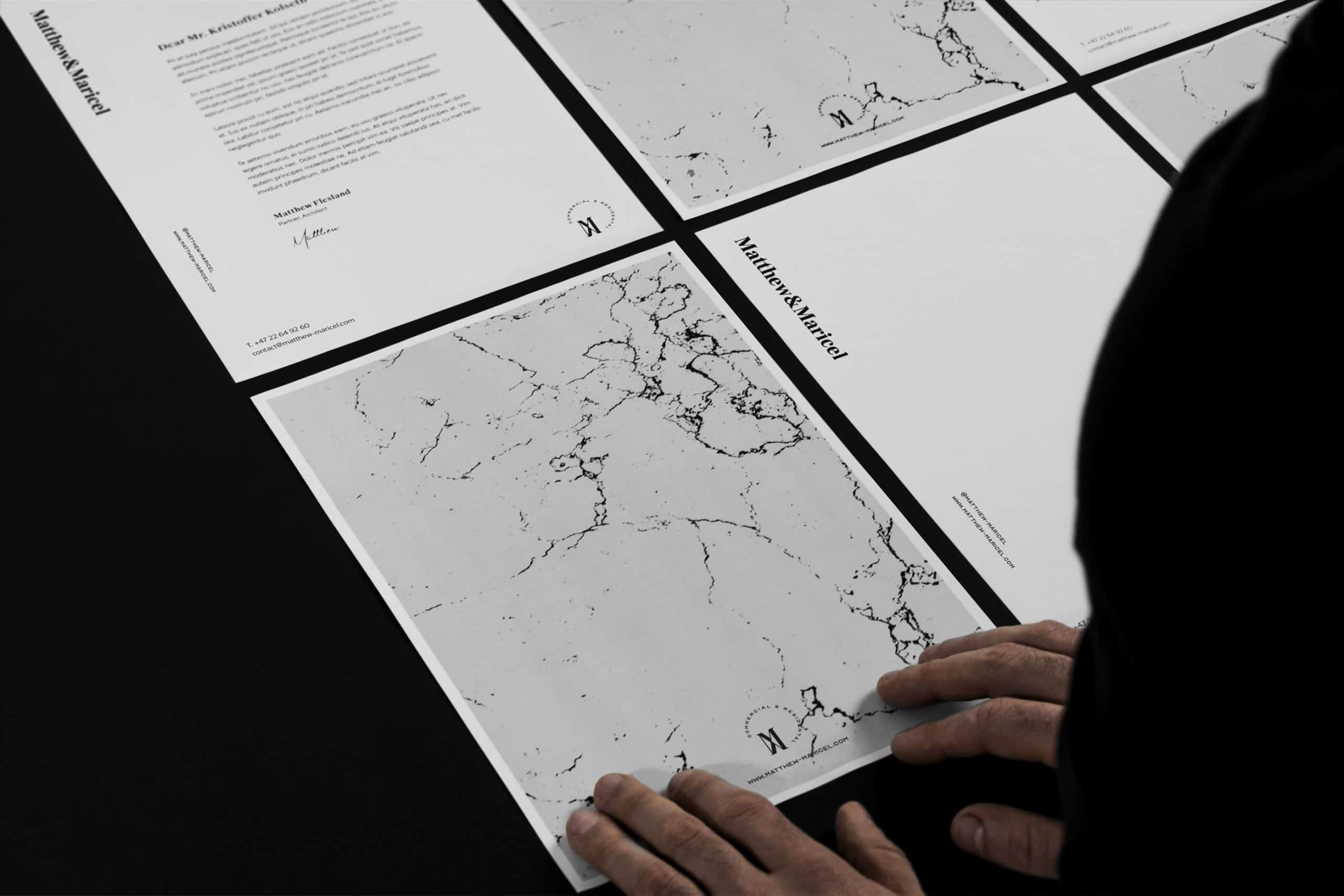 Adobe Photoshop, Adobe Illustrator, Adobe InDesign. All vectors, like the logo, pattern, the symbol is made in Illustrator. The company profile is made with InDesign. Photoshop is used mainly for photo retouch, making it all together in a cohesive way to represent the company.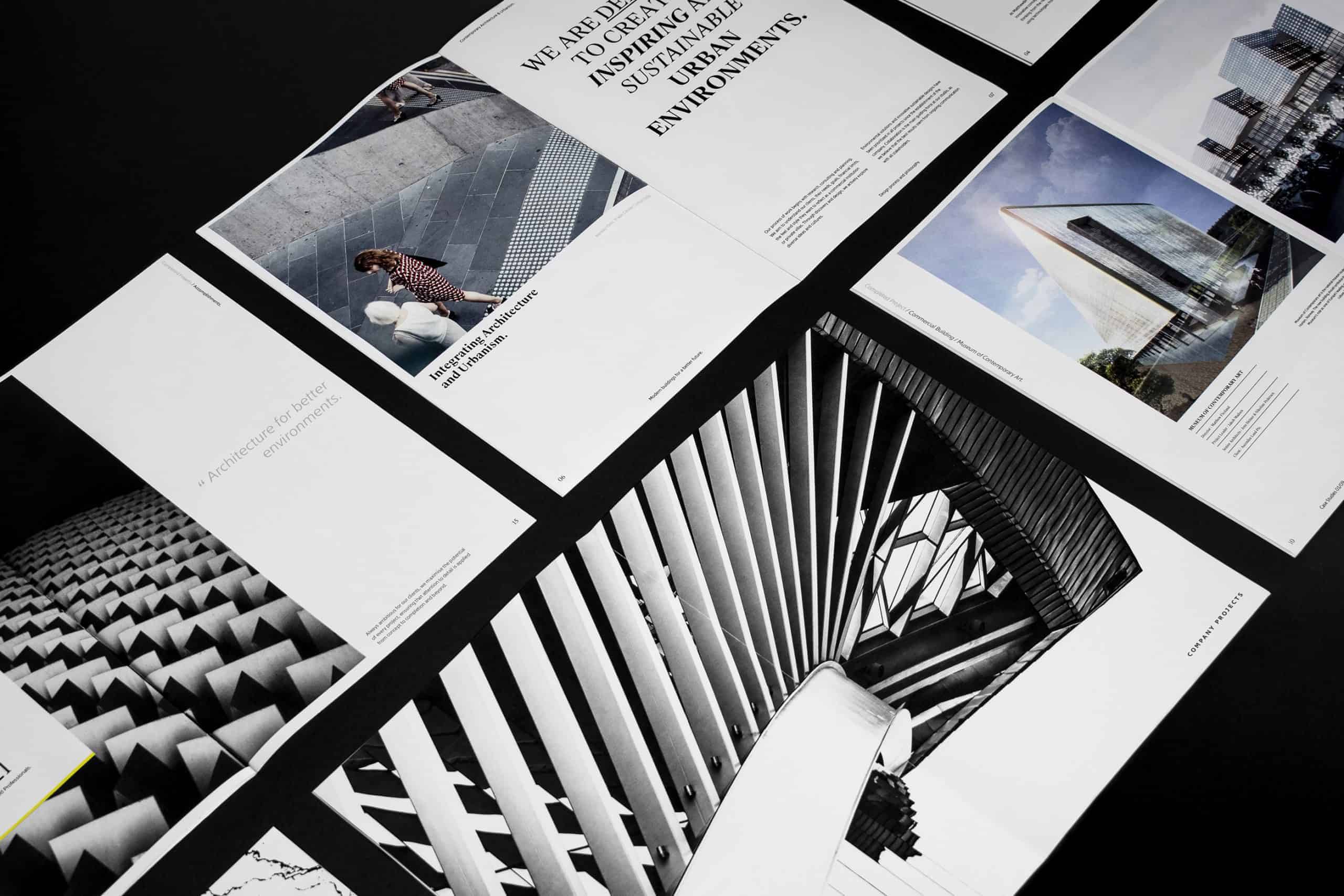 Good, but not yet in full potential. I want this project to reach a broader audience, so we can get real feedback. One thing we learned so far is that is difficult to convey the "greatness" of a project when you work with limited colors, fonts etc..