The project is based around the idea of clothing embracing human which produces top of the line bracelets. Designed with different finishing, ranging from square, triangular, rectangular, braided and circular. The logo is designed based on circles to reference the product. The name is also the name of the web. Enjoy!
Bracelets like these are often priced to $150 or more. The founders couldn't understand why it had to be that expensive. They did some research and they were right. The $200 bracelets are a total rip off. We started to develop a concept together aiming for high-quality to a reasonable price. A couple of months later, here we are. We made even better products, with better packaging for fourth the price. We don't make much of each product, which wasn't the plan either. We've received a lot of mails about how great this is. People are so happy that there are finally reasonably priced accessories out there. You can't put a price on people's happiness right?

– Nicklas Lindholm Haslestad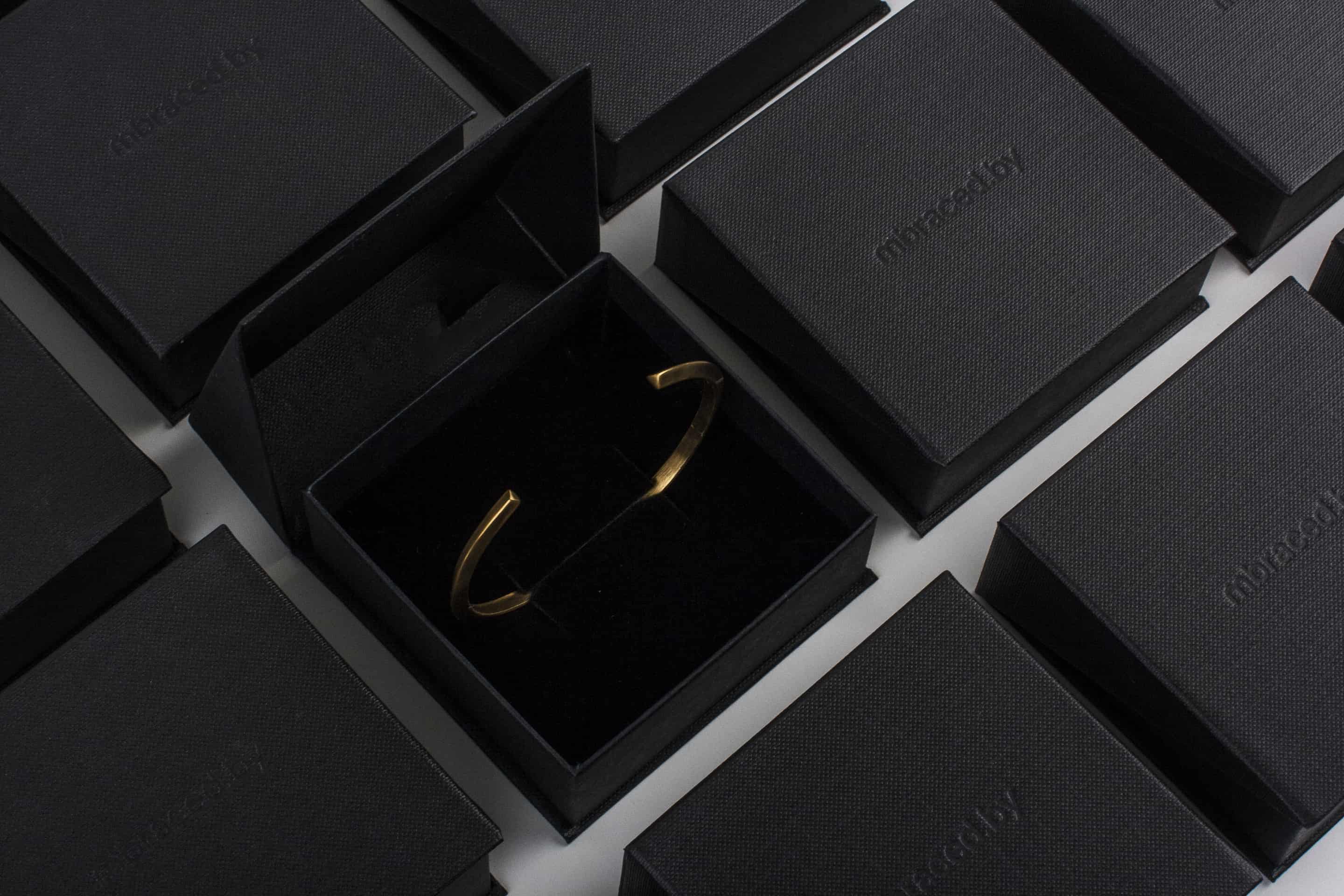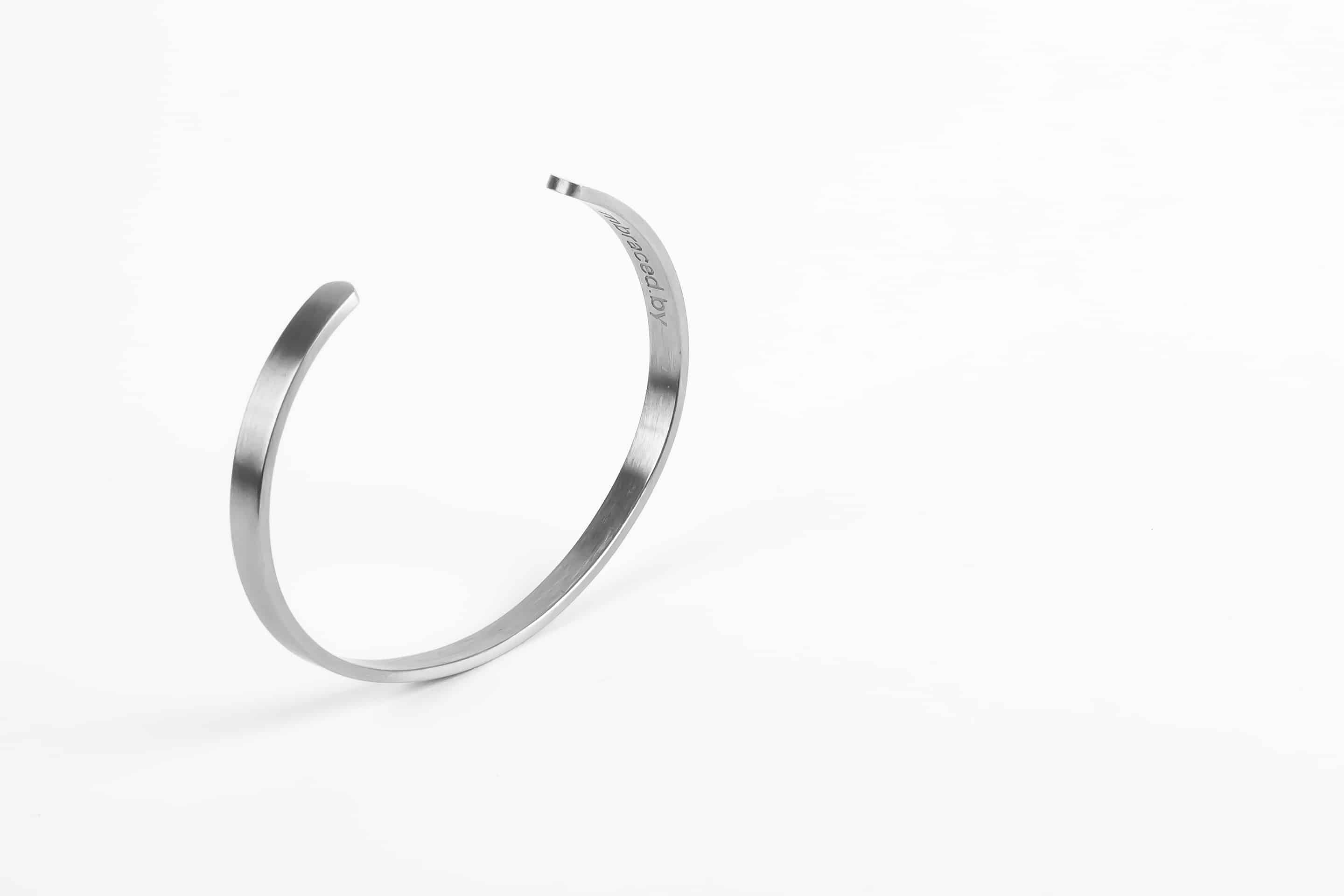 The fact that I was involved from the start and I really believed in the product and that it had something to do in the market. The biggest reason, were that haven't done that much industrial design, which I always wanted to explore and experiment more with. mbraced.by was the perfect fit including both branding and industrial design.

– Nicklas Lindholm Haslestad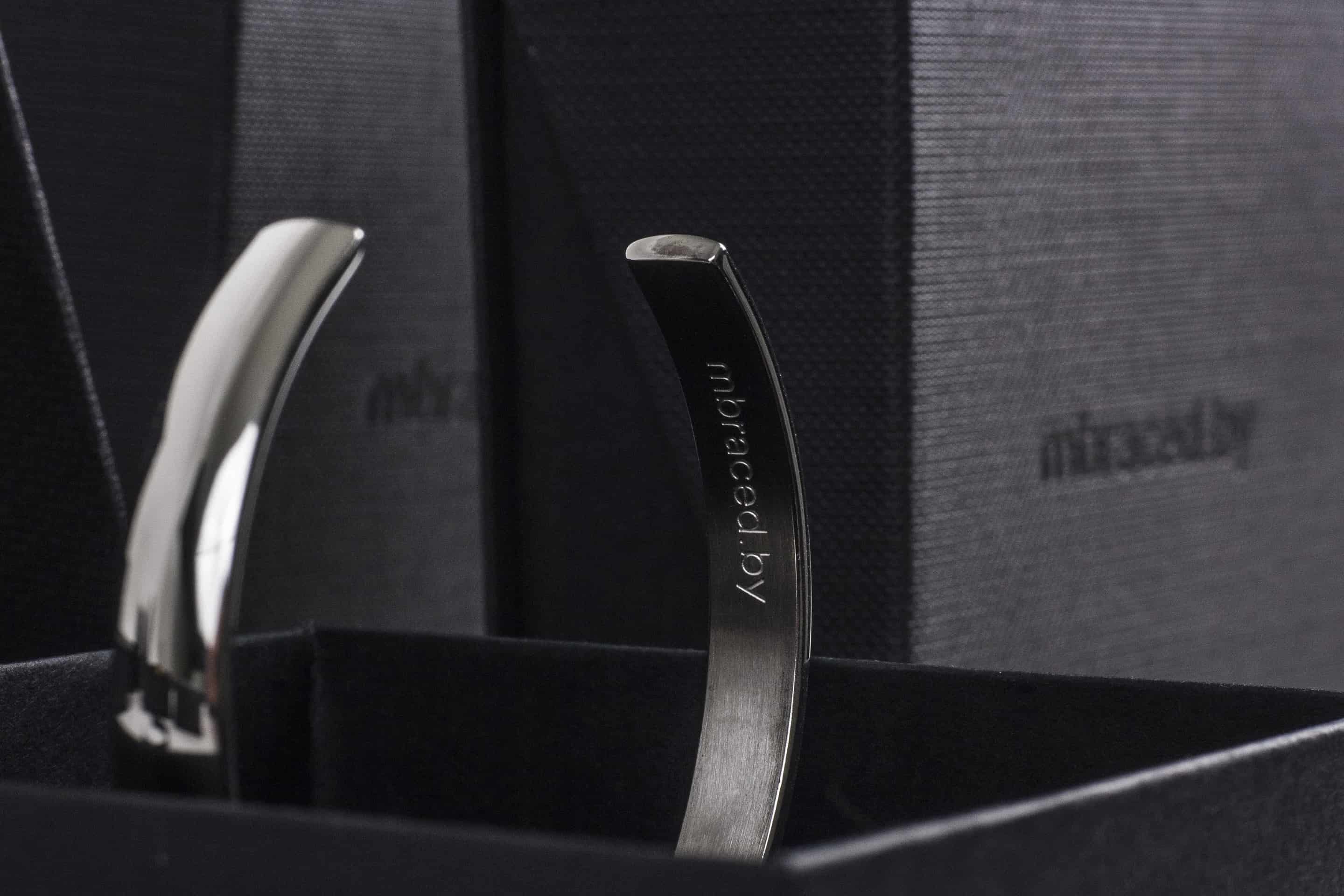 The process was really comprehensive, since the brand needed a visual identity before we started designing the product. We needed a strategy, art direction, salespitch, packaging, e-commerce, marketing and of course the actual products had to be designed in the middle of all this. The list goes on. But, we learned a lot and it was great fun!

– Nicklas Lindholm Haslestad
The concept of the identity is designed based on circles to reference the product. The initial is combined of an e, m and b for the abbreviation of 'embraced'. We wanted everything to reference nature since were using a lot of ingredients made by nature for this brand. The packaging includes three, carefully selected high quality materials. The body is made with matte, strong and smooth kraft paper with insides of thick, tactile velor. The lid is crafted with matte, canvas-structured paper to communicate the concept of nature. mbraced.by uses eco-friendly material in its products. Embossed logo let us avoid ink, hence none toxic waste. Together, the packaging design combines high quality with eco-friendly.

– Nicklas Lindholm Haslestad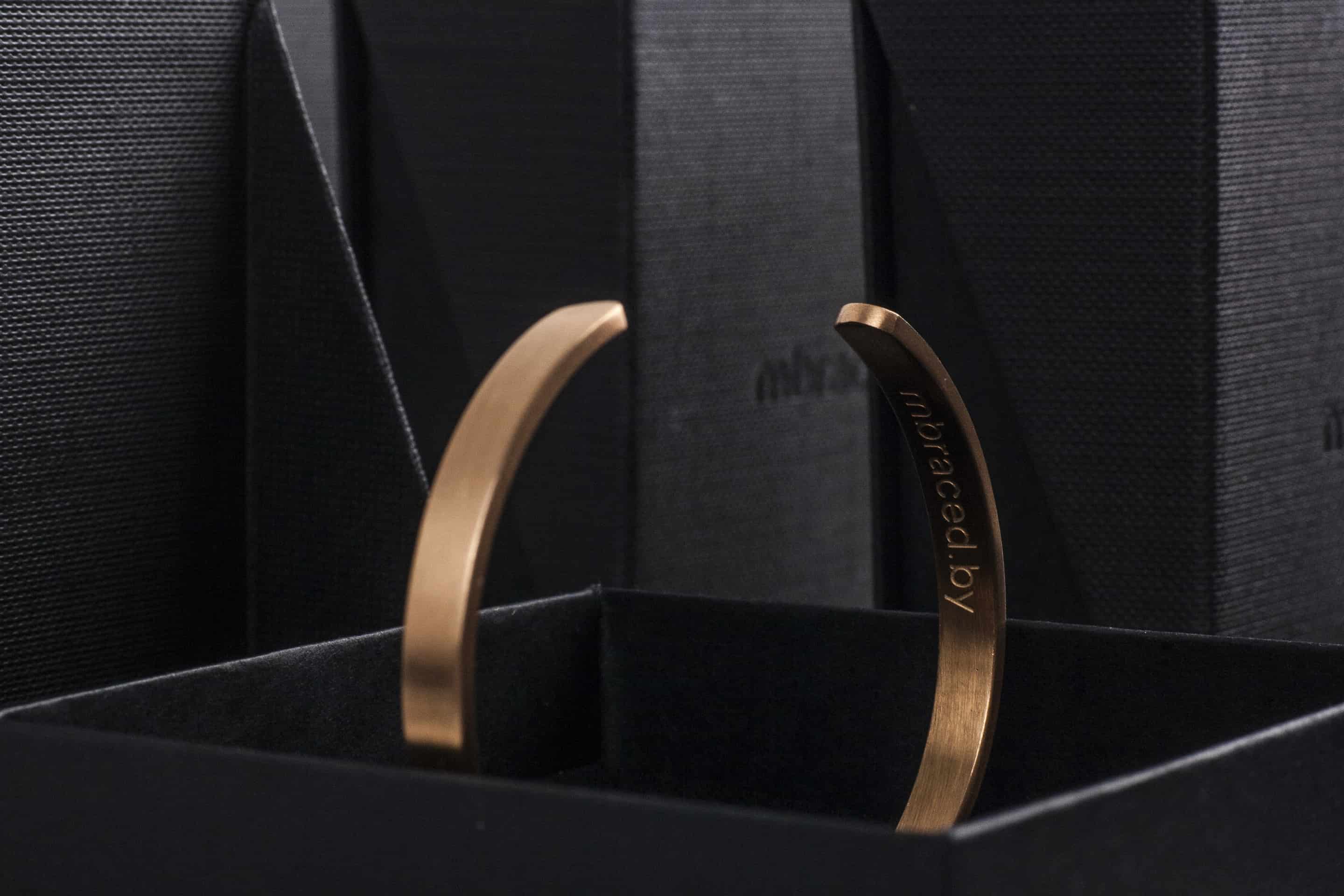 There were so many challenges! I don't even know where to start haha. One of the biggest challenges was actually to get the laser cutting right. Bracelets have tiny surfaces to cut a logo into. That was also a great concern of mine when designing the logo. It had to be perfectly legible at a really, really small size.

– Nicklas Lindholm Haslestad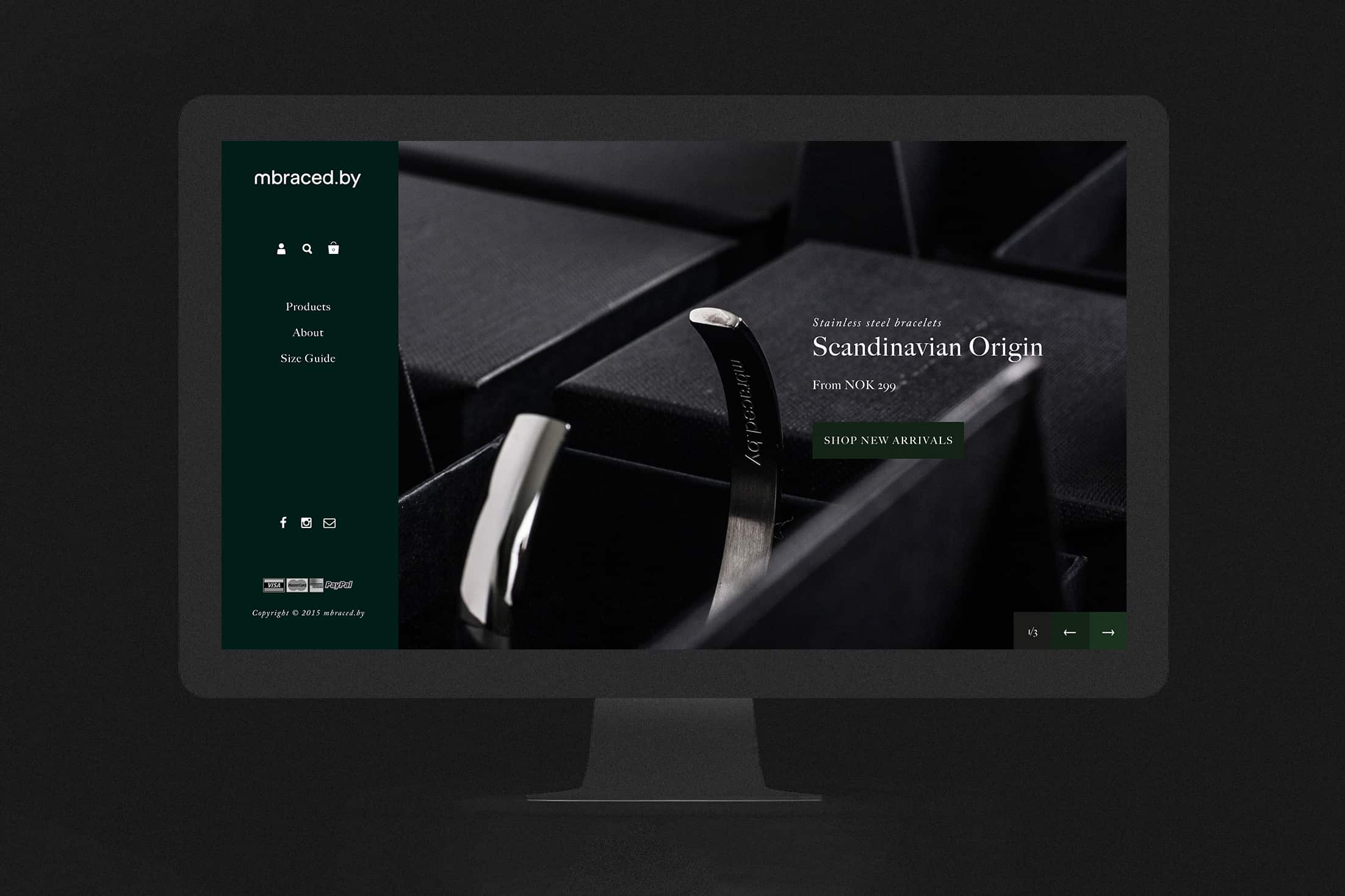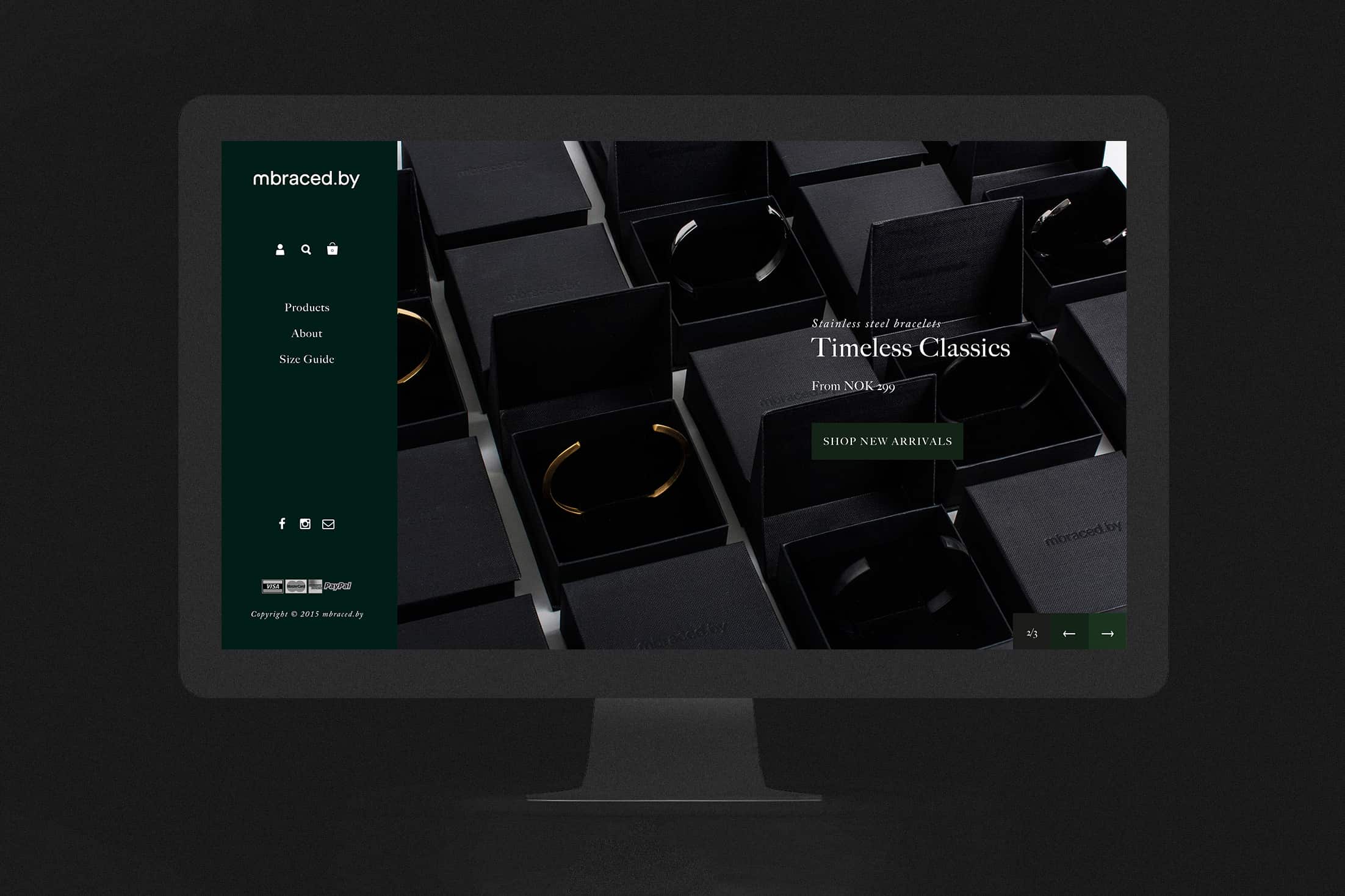 About Nicklas Lindholm Haslestad
Born and raised in Norway, Nicklas Haslestad is a designer currently living and working in Oslo. His work process is based on a desire to utilize Nordic aesthetics, passion and personal commitment, to create strong conceptual ideas, and distinctive, bespoke design solutions. After graduating from design schools in Australia and Norway, he started working in branding agencies, which has been his passion ever since. See more of his works on Behance or his website.