Meduza design bistro
Cool and recognizable interior of Meduza gastro bistro in Russia. The interior was created by the Russian studio ALLARTSDESIGN, headed by the leading designer Artemy Saranin.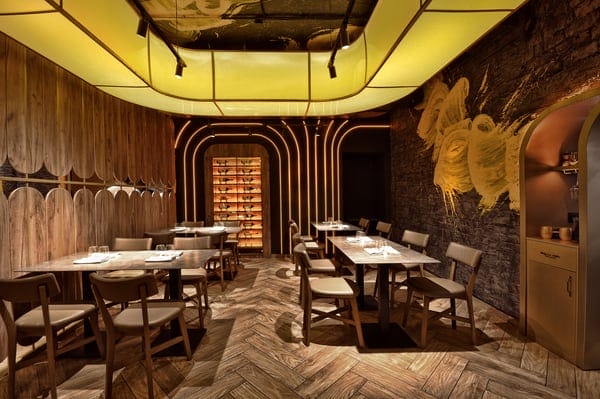 Artemy was offered to remake the existing Rebra cafe, or rather, to develop a new design for the establishment, which will focus on Asian and European cuisine, including a decent wine list. Also, guests will be able to try the author's positions from the chef of the establishment.
As a basis, the designer, Artemy, proposed the image of a yellow cyanea that lives in the northern seas of the Atlantic and Pacific Ocean. The effect was the movement of the jellyfish itself, leaving marks on the walls and ceiling.
The space is divided into 3 halls, stained glass, main and kitchen area. They are interconnected by arches. The layout has changed, a corridor, a hostess, a wardrobe, new seating of halls, calibration of all openings have been added.
Previously, there was a cafe Rebra, customers asked to leave as much as possible, but the design needs a new one. Artemy left the floors, walls and streams. But by changing the color, the interior really did not look like the previous project.
The floors are divided into zones, there is concrete, there is an existing herringbone. But in general, they remained unchanged. The walls are divided according to the image of the cyanian tail, based on the grungy texture of the surfaces.
The implications are concrete sinks and tiles, yellow ceiling lights, wine cabinets and original paintings.
Pen, papper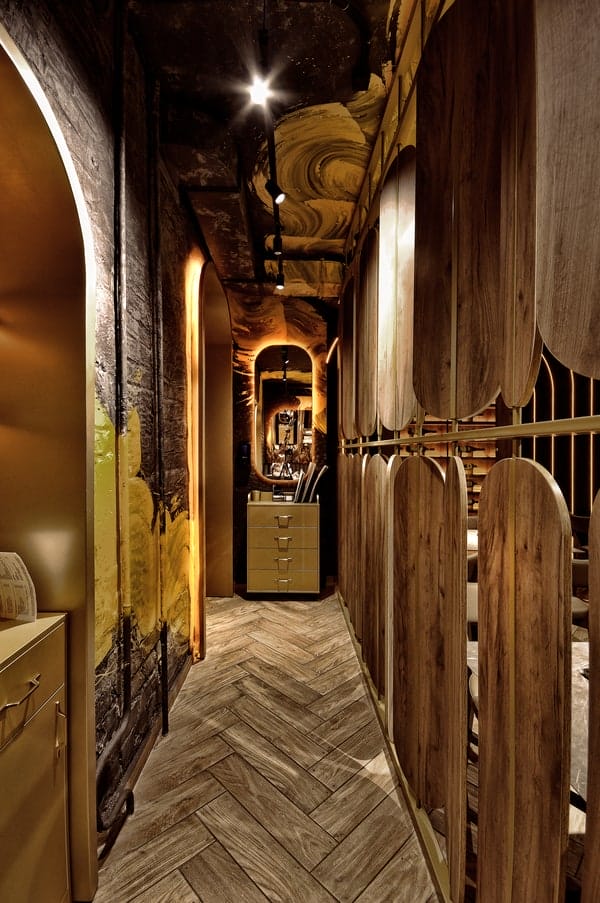 To create an imitation of the plume of a jellyfish, the designer conducted tests with more than 9 decorators, artists, decorators, and even after approval, they reworked several times to get background support and the necessary brushstroke that maximally reveals the presence of the jellyfish sea tail in a pause with parallel design of serving dishes from the chef, as the completion of the main message.